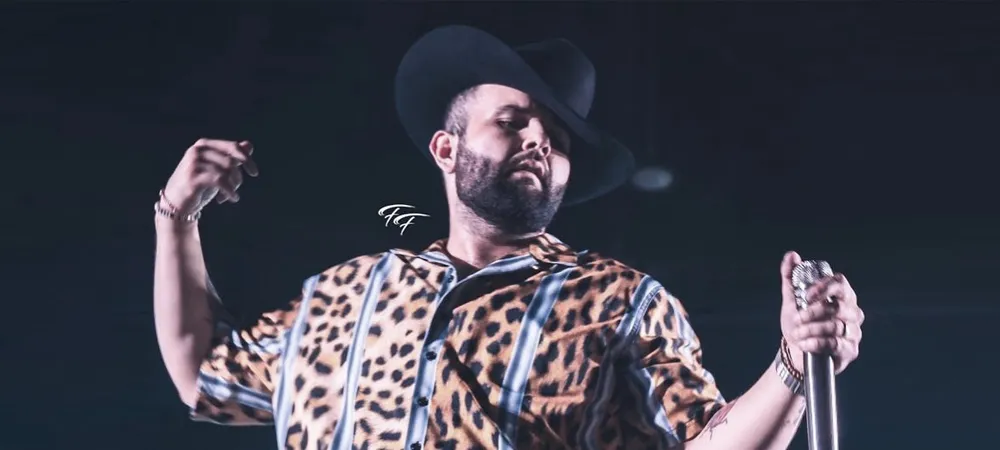 Personal information
Full name

Oscar Armando Díaz De León Huez

Birthdate

July 26, 1989

Age
34 years old
Occupation

Singer, songwriter, guitarist

Stage name
Carin Leon
Nationality

Mexican

Spouse

Alejandra Esquer

Height
1,78 m
Band
Grupo Arranke (until 2018)
Parents

Óscar Díaz de León and Carmen Julia Huez

Awards
Premio Lo Nuestro for Song of the Year - Regional Mexican (2022)
Genders
Regional Mexican, Northern music, ranch music, corridos
Biography of Carin Leon
Oscar Armando Diaz De León Huez, better known as Carin León, is a Mexican regional music singer, composer and guitarist born on July 26, 1989. He began his music career as a member of Los Reales, and later had success with Grupo Arranke, where he stayed for seven years. In 2018 he launched himself as a solo artist and quickly gained fame with La Vecindad and A través del Vaso. Later, he released his first album Amanecida Con Todo Y Con Todos and in 2019 came El Malo. He is currently considered a reference in Mexican regional music.
Early years
León was born in Hermosillo, Sonora, on July 26, 1989, the son of Carmen Julia Huez and Óscar Díaz de León. From a young age, he showed interest in music. He grew up surrounded by artists, as music was always present in his mother's family. Nevertheless, Armando was the first to make music his profession.
Beginnings in music: Los Reales
At 15, while attending high school, he began to play the guitar and later began composing and singing. He improved day by day and at 16 decided to become a professional musician. He joined the sierreña band Los Reales, with whom he played at parties, events and local venues and in a few years his name began to sound. Carin was well known for his talent.
Grupo Arranke
In 2010, along with four friends, he formed his own project, Grupo Arranke. For seven years, he was the composer, singer, bajo quinto and lead singer of the group, enjoying considerable success. The group initially established itself in Hermosillo and released several singles, including the famous A Través del Vaso, La Extradición, El Vitaminas and Mi Humilde Imperio. León not only wrote for the group, but also managed the presentations, directed and promoted the band. However, his passion for music took him in another direction.
In 2018, León decided it was time to launch himself as a solo artist, left Grupo Arranke and began a new and successful musical career.
Carín León as a solo artist
At the beginning of 2018, Carin ventured into being a solo artist interpreting a new version of his great hit, A Través Del Vaso. With a more personal style, León began a new stage. Soon he gained the appreciation of the public, reaching everyone through the networks, his presentations and some appearances on television.
That same year, León released his first album Amanecida Con Todo Y Con Todos (2018), which included songs like Te Ví con Él, Te Quiero Así, Me Urge Tanto and the collaboration with Banda Corona Del Rey, titled El Español. In 2019 fame came to Carin, he was everywhere with El Malo (2019), his second and best-known album. This album took him throughout Mexico and the United States and earned him four nominations for the Premios de la Radio 2019. Tu Amor Barato, Me La Aventé, Un Pinchi Beso and San Judas Enmicado were some of the other songs included on the album.
Subsequently, Carin released Me Llamen como Me Llamen, a single that was followed by Regañando un Acordeón, in collaboration with Nivel C. In December 2019, the album Borrachera Con Taka Takas was released, which included the hit Pídeme La Luna, as well as the songs Te Ví Bonita, Maldita Suerte, Noches Eternas, Palabras Hermosas and La Higuerita.
2020: How to Hurt Yourself
In 2020, Carin continued his successful career. In March he released the single La Miedosa and then collaborated with Espinosa Paz on Cómo Duele Equivocarse. The song was a hit on platforms, as after its release it got 4 million views on YouTube.
Locked In But Partying. vol 1 and 2
One month later, in May 2020, Carin released the album Locked In But Partying (Live), Vol. 1, as well as the singles No Pasa de Moda and La Típica. That month, the singer also collaborated with 15 other artists (including Calibre 50) on the song Hoy Más Que Nunca by Alfredo Olivas, whose earnings were donated to organizations supporting the music sector during the Covid-19 pandemic. In April, Carin was nominated for the first time for the Latin American Awards.
On July 17, 2020, the second volume of Locked In But Partying (Live) was released, an album from which Mi Eterno Amor Secreto and ¿Por Qué Te Querré Yo Tanto? were a trend. The album also included songs like Si tu amor no vuelve (live), Que Bonita Primavera (live), La Miedosa (live), Estás Que Te Las Pelas (live) and El Rey de la Naturaleza (live). All these songs were released as singles before the album's release.
A few days after the album's release, Carin collaborated with Grupo Alpha on the single El último adiós, which was released on July 24, 2020. In just a few days, the song surpassed several million views on YouTube. In August, Carin collaborated with Tony Melendez for the single El Amor de Tu Vida.
El Tóxico
Their next big hit, "El Tóxico", with Grupo Firme, was released on October 27, 2020. Less than 24 hours after its release, the song exceeded one million views on YouTube and was number one on the platform's Music Trends Top in Mexico. This success earned them a Premio Lo Nuestro 2022 for Song of the Year – Regional Mexican. The song was also nominated for the Latin American Music Awards 2022, but ultimately lost to "Botella Tras Botella" by Gera MX and Christian Nodal.
Shortly after the release of "El Tóxico", Carín again collaborated with Grupo Firme on the single "Amor Borrachito". In November 2020, he released "Tú (Remix)", a collaboration with reggaeton performer Randy, which earned him a nomination for the Premio Lo Nuestro 2021 in the categories Song of the Year – Regional Mexican and Artist of the Year – Regional Mexican.
2021: Collaborations and other successes
After "Tú", Carín started 2021 with the releases of "Cobarde" and "Los Primos" in February 2021. Later, in March, the performer released "Recio", a song composed by Emmanuel Delgado and Julio César Nápoles that quickly triumphed in the charts. That same month, he premiered "A Punta de Besitos" and in April "Mal Necesario" was released, followed by "Insuperable" and "Si Lo Hice y Qué".
Inédito
On May 7, 2021, Carin premiered his third studio album, Inédito. The 17-song album showed his versatility by mixing regional with other genres like urban and pop. After its release, the album conquered several charts, trending with the songs "Secuelas de Amor", "Cobarde", "Alguien Mejor" and "Que Más Puedo Pedir". By August, Inédito was among the top 25 albums of 2021 on Billboard.
Later, Carin released the collaboration "Resultó Muy Perra (Me Dejó Solito)" with Colombian singer Jessi Uribe. After that, Carin collaborated with Los Invasores del Nuevo León on the single "Bajo Mil Llaves" and on September 7, he premiered "Como Lo Hice Yo" with Matisse. This last collaboration didn't take long to trend, after becoming a challenge on social media.
That same month, Carin also collaborated with Pipe Bueno and other interpreters of Colombian heartbreak on the song "Guaro". On November 12, 2021, he tried his hand at pop with "No Te Olvido", a collaboration with Kurt, which was part of Kurt's album La Vida.
In December 2021, Carin continued with more collaborations, such as the singles "Quien Aguanta a Quien (En Vivo)" with Jovanny Cadena; "Me Vale Madre (En Vivo)" with Mimoso Luis Antonio López; "Alguien Más (Versión Regional)" with Andy Rivera; and "Quihubo Cuando (En Vivo)" with Chuy Lizárraga and his band Tierra Sinaloense.
2022
At the beginning of 2022, Carin León premiered the single "Ojos Cerrados", a collaboration with Banda MS de Sergio Lizárraga. In February, he released "Con Un Botecito A Pecho" with Adriel Favela and in March he premiered "Tú Me Gustas" with Rio Roma. A week after its release, the official video of "Tú Me Gustas" reached 1.8 million views on YouTube. Currently, the song has more than 7 million views on the platform.
On the 27th of the same month, the performer collaborated with Lefty Sm on "Ahora Estoy Mejor". In May 2022, Carin was in charge of singing the Mexican national anthem at the Canelo vs. Bivol fight.
Carin León's personal life
He is married and a father of two children.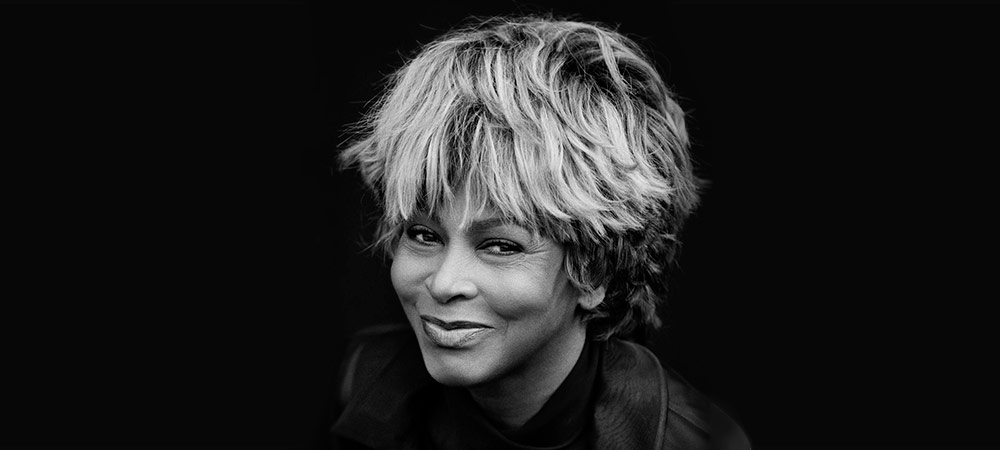 Tina Turner Biography
Anna Mae Bullock (November 26, 1939), known professionally as Tina Turner, was an African-American singer, songwriter, actress, dancer, and choreographer. She was born in Brownsville, Tennessee, United States. She is considered the "Queen of Rock" after a fifty-four-year musical career.
Early years
Tina Turner is the youngest daughter of Zelma Priscilla Currie and Floyd Richard Bullock. She lived with her grandparents for much of her childhood and youth as her parents moved to Knoxville, Tennessee during World War II. Her grandparents took her to Woodlwan Missionary Baptist Church near Highway 19, which is now known as the Tina Turner Highway in her honor. They were very religious, disciplined, and strict individuals. Tina attended Flagg Glove Elementary School and continued attending church, this time at Nutbush Hill Baptist Church, where she had her first exposure to music.
For a period of time, Tina returned to live with her parents, but the family situation was never good; her father was a violent and abusive man. When she turned eleven, her mother left them to live in St. Louis. Two years later, her father started a new relationship and gradually distanced himself from his daughters, until the sisters were forced to be taken in by their grandmother in Georgeanna, Brownsville. For Tina, experiencing the lack of love from her mother was a very tough aspect of her life. Tina dedicated herself to studying and balancing her school days with her role as a cheerleader for the basketball team, and sometimes she even played the sport herself.
When she was sixteen years old, her grandmother died unexpectedly, and her mother took her with her to St. Louis. In this city, she was enrolled in Sumner High School and completed her studies in 1958. She then worked as a nurse's aide at Barnes-Jewish Hospital, with the goal of eventually becoming the head nurse. After some time in the 1950s, she discovered that her sister Aillene had a magnificent voice. They started singing together at home.
Beginnings
Later, Tina suggested to her sister that they should sing in nightclubs. They started frequenting the Manhattan Club, a nightclub in the East St. Louis area, and over the months, Tina and her sister formed a small band. During one of their performances, Tina heard the Kings of the Rhythm band. The lead singer was Ike Turner. On another occasion, Gene Washington, the band's drummer, invited Tina and her sister to join them on stage and perform a song.
The only one who dared was Tina. With Tina's astonishing voice and magnificent performance on stage, Ike approached her and they sang a duet. Some time later, Ike offered Tina to join the band. From that moment on, Tina's musical career took off, and Ike played a significant role in her career. In 1958, Tina made her first studio recording titled "Box Top" with singer Carlson Oliver under the name "Little Ann".
Career: Iker & Tina Turner
Annie Bullock was already known by the stage name "Little Ann" before being associated with Ike Turner, who was already a prominent figure in black music in the city of St. Louis. In the late 1950s, they formed the duo Ike & Tina Turner, which had a successful artistic career from 1959 to 1973. They released their first songs in 1959, but it wasn't until 1961 that any of their songs managed to enter national charts. Annie then formed the soul duo with Ike, whom she was in love with.
The duo quickly gained popularity, thanks to Ike's recognition as one of the finest African-American voices in soul, being a singer who successfully evolved from his blues roots and seamlessly adapted to the rising R&B genre. In just one year, they managed to place three songs in the top 100, and the critics hailed them as the group with the greatest potential and impact of the moment. In essence, Tina Turner's sexy image, the divinity of her voice, and her stage presence made them one of the best duos of the 60's.
In 1966, they released the song "River Deep, Mountain High", produced by Phil Spector, which gained tremendous worldwide resonance. Their subsequent singles topped the charts, and tours followed one after another. However, due to personal issues, Tina realized that her relationship with Ike was not as successful as her music career, leading her to make the decision to separate and end the duo. Her decision was influenced by Ike Turner's inappropriate behavior, as he was arrested multiple times for drug possession, and his drug addiction had a negative impact on his vocal performance.
Solo career
Tina continued her solo career, but it wasn't easy for her as she was emotionally devastated. She had a role in "Tommy," the film by The Who, and recorded the album "Acid Queen", which had little commercial success. Unfortunately, the same happened with her next work, "Rough" (1979). Fortunately, her career started to revitalize with the support of her sister, and she was invited in 1982 to sing on a version of "Ball Of Confusion" by the group B.E.F., who also produced a rendition of the song "Let's Stay Together" (1983) by Al Green.
Over time, Tina continued to achieve brilliant success thanks to her talent. She released albums like "Let's Stay Together" (1983) produced with the support of David Bowie, "Private Dancer" (1984), "Break Every Rule" (1986), "Foreign Affair" (1989), "Wildest Dreams" (1996), and "Soul Kiss" (1998), among others, many of which were Grammy Award winners. This marked Tina's return to superstar status. With "Private Dancer", her music was firmly established on the international scene, selling over ten million copies. Her fame continued to grow after she took on a role in the film "Mad Max Beyond Thunderdome". Additionally, her single "We Don't Need Another Hero" was included in the film's soundtrack.
Another one of her successes was "Break Every Rule" (1986), an album that featured collaborations with important figures such as Phil Collins and Steve Winwood. She later embarked on a fourteen-month tour across various parts of the world. In 1988, she released "Tina Live in Europe", which featured collaborations with Eric Clapton, David Bowie, Bryan Adams, and bluesman Robert Cray. In 1989, she once again dominated the playlists with the album "Foreign Affair", which included hit singles like "The Best" and "I Don't Wanna Lose You" and achieved million-selling status.
Between 1991 and 1993, Tina Turner released the albums "Simply The Best" and "What's Love Got To Do With It". In these albums, she maintained her distinctive musical style and iconic image. In early April 1996, she released the album "Wildest Dreams" and embarked on a tour in the United Kingdom. Her next album, "Twenty Four Seven", was a major success both in sales and critical acclaim, reaching number nine on the Billboard 200 chart. This album marked the beginning of a new phase in her career.
In addition, she embarked on a successful worldwide tour called the "Twenty Four Seven Tour", which became one of the most prominent tours of the year. During this time, Tina Turner demonstrated that she still possessed an electrifying voice and an inexhaustible charisma to thrill audiences. She embarked on a significant tour across the United States and several European countries.
After several decades of a music career and sixty years of life, Tina Turner announced her retirement in the summer of 2000 while residing in Zurich, Switzerland.
In 2004, Turner released a new compilation album titled "All the Best", which included her most notable hits and some new songs. This album served as a reminder of her incredible journey in the music industry and was warmly received by both critics and fans.
The year 2008 marked Tina Turner's triumphant return to the stage with a series of concerts at the famous O2 Arena in London. These performances not only generated immense interest but also proved that Tina's energy and charisma were still intact. The audience response was overwhelming and confirmed her status as a living legend in the music industry.
2009: Retirement from Performing
In 2009, after concluding her successful "Tina!: 50th Anniversary Tour", Tina Turner announced her official retirement from music. Although she has made sporadic appearances at special events since then, she has made it clear that she does not plan to tour or release new albums. The following year, Turner attended the opening of a Broadway musical based on her life, titled "Tina: The Tina Turner Musical". This musical captivated audiences with its powerful storytelling and talented cast, receiving critical acclaim and nominations for several Tony Awards.
During the 2018 Grammy Awards ceremony, Tina Turner received the prestigious Lifetime Achievement Award in recognition of her outstanding contribution to music.
In 2019, the singer shared her personal story with the world by publishing her autobiography titled "Tina Turner: My Love Story". In this book, she recounted her life and career in detail, allowing readers to delve into her triumphs and challenges over the years. The book was well received and became a bestseller.
On March 27, 2021, Tina Turner once again moved her fans as she bid farewell through the HBO documentary titled "Tina", a work that offers a deep look into her life and career. In this captivating film, the legendary Tina Turner shares her longing to embark on the final and most meaningful stage of her life, where she seeks to find peace and fulfillment away from the spotlight. Furthermore, she courageously reveals that she has experienced post-traumatic stress as a result of the painful abuse she suffered at the hands of her ex-husband and father of her children, singer Ike Turner.
Personal life
Initially, in 1958, Tina was involved in a relationship with The Kings of Rhythm saxophonist, Raymond Hill. At the age of eighteen, she became pregnant with the artist. As a result, her mother kicked her out of the house. When she tried to seek support from Raymond, she did not receive it because he had decided to return to his hometown due to an ankle fracture, leaving everything behind.
With her firstborn son Craig in her arms, Tina had nowhere to live, and that's when Ike Turner allowed the singer to temporarily stay at his house in East St. Louis. During that time, both artists maintained only a friendship, as Ike was married to Lorraine Taylor, the mother of his two children, Ike Jr. and Michael.
In 1960, Tina and Ike entered into a relationship, and the singer became pregnant with their second child, their first and only child together, Ronald Turner, also known as Roonie Turner. Two years later, the singers got married in Tijuana, and as their wedding night, Ike Turner decided to take Tina to a brothel, where he indulged himself with the ladies working there.
After marrying the singer, that's when Anna Mae change your name a Tina Turner. Additionally, the artist adopted Ike's children from his previous marriage, Ike Jr. and Michael.
Ike Turner: Physical, emotional and sexual abuse
Tina Turner suffered a series of abuses from her husband, Ike, which started with a beating for refusing to go on tour. These abuses and beatings escalated due to Ike's cocaine addiction. Additionally, it should be noted that Ike was diagnosed with bipolar disorder.
During her marriage, Tina endured everything from sexual abuse to beatings that left her face shattered. Despite it all, she remained silent. On one occasion, she had to be hospitalized with broken bones and third-degree burns after having a cup of hot coffee thrown in her face. The injuries were so severe that she required reconstructive nose surgery due to both the burns and the blows she suffered.
In addition to all of that, Tina Turner had to face the pain of betrayals and infidelities. In 1968, while expecting another child with Ike, she learned that her friend, Ann Thomas, was also pregnant by him, which led her to make the painful decision to undergo a secret abortion. That same year, just before a concert in Los Angeles, Tina attempted suicide by ingesting Valium pills.
In July 1976, after being involved in a violent fight at the hotel where they were staying, Tina decided to end her relationship with Ike Turner. She was a victim of brutal beatings by her husband and managed to escape shortly after their arrival. In that same month, Tina filed for divorce and dissolved the musical duo they had formed together, Ike & Tina Turner.
New beginnings: Erwin Bach
After her separation from Ike Turner, the talented singer decided to focus on her solo career and enjoy her time alone. However, in 1985, her life took an unexpected turn when she crossed paths with Erwin Bach, a German music producer, during a party organized by her record label in the city of London. Despite the traumas she had endured in past relationships, Tina made the brave decision to step forward, engage in a conversation, and ask him out. Over time, this choice would prove to be one of the best decisions of her life.
From 1986 onwards, Erwin and Tina began their relationship, and over the next 25 years, their love blossomed. Finally, in 2013, they decided to take their commitment to the next level and formalized their union in marriage, sealing their love officially.
After getting married and living in Switzerland for twenty years, Tina Turner decided to apply for the nationality of that country. In early 2013, she managed to obtain it, simultaneously renouncing her American nationality.
Tina Turner's illnesses
In 2016, Tina was diagnosed with intestinal cancer, and the following year she received a kidney transplant from her husband, Erwin Bach. Turner had faced a series of health issues, including cancer, a stroke, and kidney failure. In addition to that, she suffered from post-traumatic stress due to the abuse she had endured from Ike Turner.
Death of her sons: Craig and Roonie
In 2018, at her residence in Studio City, Los Angeles, California, the artist's eldest son, Craig Raymond Turner, tragically took his own life at the age of 59. According to reports from local police, Craig was found deceased from a self-inflicted gunshot wound.
As for Ronnie Turner, he faced various health issues throughout his life, including a cancer diagnosis. In a 911 call, it was reported that Ronnie was experiencing respiratory distress, which unfortunately worsened leading to his passing. Despite the paramedics' efforts to revive him, he was pronounced deceased shortly after. Ronnie passed away at his home in Encino, California, on December 8, 2022.
Death of Tina Turner
On May 24, 2023, Tina Turner passed away at the age of 83 in her residence in Küsnacht, after bravely battling an illness that accompanied her in her final years of life.
Filmography
Film works Tina Turner participated in:
TV
"The Big T.N.T. Show" (1966).
"It's Your Thing" (1970).
"Soul to Soul" (1971).
"Ally McBeal" (2000).
Film
"Gimme Shelter" (1970).
"Taking Off" (1971).
"Tommy" (1975).
"All This and World War II" (1976).
"John Denver and the Ladies" (1979).
"Mad Max Beyond Thunderdome" (1985).
"What's Love Got to Do with It" (1993).
"Last Action Hero" (1993).
Discography
Musical works Tina Turner worked on:
Albums
"Tina Turns the Country On!" (1974).
"Acid Queen" (1975).
"Rough" (1978).
"Love Explosion" (1979).
"Private Dancer (30th Anniversary Issue)" (1984).
"Mad Max Thunderdome (Original Motion Picutre Soundtrack)" (1985).
"Break Every Rule" (1986).
"Tina Live in Europe" (1988).
"Foreign Affair" (1989).
"What's Love Got to Do With It?" (1993).
"Wildest Dreams" (1996).
"Wildest Dreams (Expanded Version)" (1996).
"Twenty Four Seven" (1999).
"Twenty Four Seven (Expanded Version)" (1999).
"Tina Live" (2009).
"Children Beyond" (2011).
EP's
"The Best" (1989).
"Foreign Affair (The Singles)" (1989).
Singles
1993
1999
"When the Heartache is Over".
"I Can't Stand the Rain".
"On Silent Wings".
2004
"Open Arms".
"Great Spirits".
"Cose Della Vita", ft Eros Ramazzotti.