Bob Marley biography
Bob Marley (February 6, 1945 – May 11, 1981). Reggae singer. His original name is Nesta Robert Marley. He was born in Nine Miles, north of Jamaica. His mother was a 19-year-old girl, Cedella Malcolm. On the other hand, his father a 50-year-old adult, Norval Sinclair Marley, belonging to the upper class. Although, being married they could never live in the same home because of the disapproval of Marley's family. Sometime later, Cedella asked Marley to take care of the little boy for a while but he refused to do it. Therefore, little Robert and Cedella continued their lives, the father of the young woman, Omeriah Malcolm, always supported them. He saw in his grandson something supernatural. They moved to the capital of the country, to look for a better future. This event was for Robert the beginning of his musical life.
They settled in the humble neighborhood of Trench Town, where Robert quickly forged friendships. His beloved friends were the little Neville Livingstone, known as Bunny, and Peter McIntosh. Robert's mother linked a relationship with Bunny's father, then decided to start a home. The three friends, and now two of them considered as brothers, began to experiment with the sounds of the moment, and also with traditional Jamaican music. By their condition, they managed to create instruments based on cans, wood and all the imaginable tools, looking for a harmonious sound similar to the songs they heard at home, were followers of The Drifters and Ray Charles.
Robert was not very good at school, he did not have good grades. Therefore, at age 14, Robert left school and began working as a welder, at night they dedicated themselves to creating music with their lifelong friends. He suffered a serious accident that did not allow him to work anymore. A Fact that fortuitously made him focus on music and the perfection of his technique. Delivered to music, in the year of 1963 they decided to form a group called The Wailers. His songs were composed by young Robert. Robert signed his lyrics with the name of Bob, from there in the world of music began to be known as Bob Marley. His lyrics were a narrative of his life and of the inhabitants of the ghetto. They contained great social content, reflective and vindictive.
"The people who are trying to make this world worse do not even take a day off, how could I take it? The darkness must be illuminated" Bob Marley
Pat Stewart and the singer Derrick had a relationship, they were great friends of Bob Marley. The couple helped the boys, getting them to perform at an important restaurant in the city, Beverley's. Their shows in this place were of high level, they became popular quickly. People lined up to get inside. Months later they would publish three songs under the Beverley's label, these were: Judge Not, Do You Still Love Me? and One Cup of Coffee. Although the songs were not very sold, the band began to become more popular. The boys stopped playing at the restaurant, and they started music classes with Joe Higgs. Following his advice, they expanded the group and renamed The Teenagers, adding two choristers, Beverly Kelso and Cherry Smith, and a vocalist, Junior Braithwaite. They played a Rude Boy style.
They attended an audition with the help of Alvin Paterson, at Studio Coxsone Dodd, an important production company focused on Ska music. The group liked the producers, so they signed. They changed their name again to The Wailing Wailers. They released their first songs: Do You Remember, I Do Not Need Your Love, I'm Going Home, Simmer Down and Straight & Narrow Way.
The themes were successful, especially Simmer Down, who entered the Jamaican Top and was two months in position 1 of the list. They played with the Skatalites. Also, they gave a class to the new singers of the producer, among them to The Soulettes. This occasion, allowed Bob Marley to meet Rita Anderson, singer of the band, they sang a duet and then they built a relationship. But Bob's personality did not fit with the great demands of the producers, he loved freedom, so they deserted. The group returned to its founders, recorded the tracks: One Love, Rude Boy, I'm Still Waiting, I'm Gonna Put It On and Cry To Me. All his songs entered the music lists. They made collaborations with The Beatles in And I Love Her.
Bob Marley was a practitioner of Rastafari spirituality, so his dreadlocks and his lifestyle, his songs reflected it, his lyrics contained a mixture of black nationalism, biblical prophecies and a philosophy based on naturalism. Before dying, Emperor Haile Selassie gave Bob the ring of the Lion of Judah, an important symbol of Rastafarianism.
Bob and Rita Anderson joined their lives in 1966. They moved to the United States, along with the singer's mother. Bob worked in a car factory, but he was not happy. So he returned to Jamaica months later to continue making music. However, he was enlisted in the army to go to Vietnam. In his absence, Rita abandoned him. She was replaced musically by Marcia Griffiths and Judy Mowatt. The group continued recording.
They spent several years to be recognized outside Jamaica, launched in 1971 Soul Rebels. A year later, they signed a contract with Island Records, released their second album, Catch a Fire, with this success they toured England and the United States. A year later the album would be released, Burnin. The group was devastating, but Bunny and Peter wanted to become soloists and decided to separate in 1975. The group changed its name to Bob Marley & The Wailers. With a new air and the feminine touch, they throw: Rastaman Vibrations, another triumphant album, represented the religious belief of Marley.
Bob Marley was known as a great thinker, in his concerts, he promoted peace and emphasized in the vindication of the rights of the black citizens of Jamaica. He resided temporarily in Florida. His tours multiplied and expanded throughout North America, Europe, and Africa. He continued publishing albums such as Kaya (made a tribute to marijuana), Babylon By Bus, Survival (a tribute to the African homeland) and Uprising. The latter broke all records in Europe.
As a football lover, Bob was in a game with some journalists. He received a strong stomp, which took him to the hospital where he was diagnosed with malignant melanoma, the only option was the amputation of the finger, but he refused based on his religious belief. Three years later, at a concert in New York, he collapsed and was admitted to the Memorial Sloan-Kettering Cancer Center hospital. There they discover that cancer had spread to his brain, lungs, liver, and stomach. From that moment, Bob agreed to be treated.
In his last months of life, he was baptized in the Ethiopian Orthodox Church of Miami, with the name of Berhane Selassie. He spent your last days at home with your family. Finally, he died on May 11, 1981, leaving 12 children with different women, and an unprecedented musical and cultural legacy. The king of reggae entered the Rock and Roll Hall of Fame after his death. He was awarded a star on the Hollywood Walk of Fame and numerous recognition awards for his career.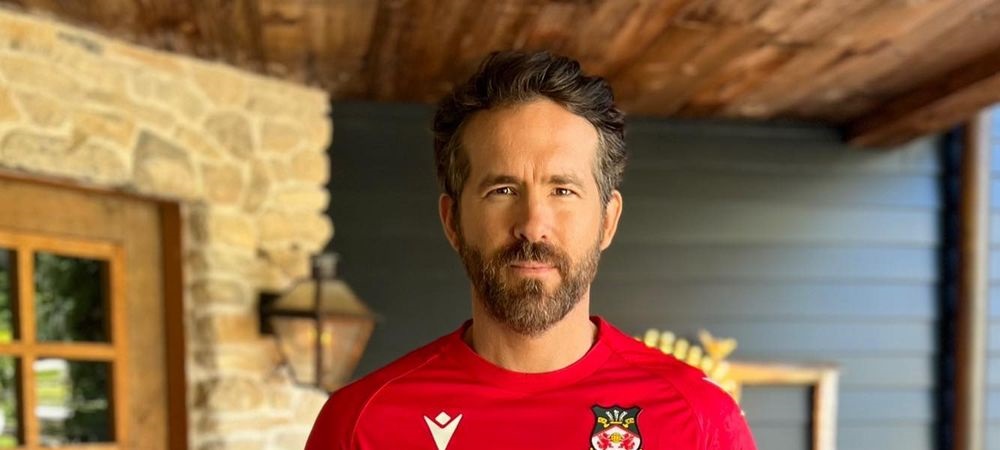 Biography of Ryan Reynolds
Ryan Rodney Reynolds was born on October 23, 1976 in Vancouver, Canada, and he is a well-known actor. When Ryan was born, his mother, Tammy, was a student and a salesperson, while his father, Jim, worked in wholesale food sales and also excelled as a semi-professional boxer. In addition, Ryan has three older siblings.
He studied in his hometown of Vancouver until 1994 when he decided to join a theater group as an extracurricular activity while attending Kwantlen College. However, his passion for acting became a vocation, and Ryan dropped out of college to devote all his time and energy to his acting career.
Debut as an actor
He quickly landed small roles in successful and memorable TV series such as "Sabrina the Teenage Witch" and "The X-Files". In 1998, his big break came with the series "Two Guys, a Girl and a Pizza Place", which ran until 2001 and catapulted him to fame. The show became very popular thanks to its great comedic content, an area where Reynolds demonstrated perfect skill, but this was not the first time that Ryan had made a name for himself in a Hollywood comedy, as he had already been in "Life During Wartime" in 1997.
Films
After working in several minor jobs, Ryan got his first major role as a protagonist in the crazy "Van Wilder – Animal Party", where he played a college party organizer. The success of the film opened doors for him to work alongside Michael Douglas in "Till Death Do Us Part", support Wesley Snipes in "Blade Trinity" or star in the horror movie "The Amityville Horror". However, at this stage of his career, Ryan stood out mainly as a protagonist in comedies such as "Just Friends", "Waiting" and "Harold & Kumar Go to White Castle". This led him to want to leave his comedic side behind, getting involved in different projects such as the thriller "Smokin' Aces", the independent film "Adventureland" and the action film "X-Men Origins: Wolverine". Later on, he also participated in romantic films such as "The Proposal" and "Definitely, Maybe". However, recognition of his acting ability did not come until Ryan was nominated for a Goya Award for his demanding role in "Buried". It is worth noting that he also brought to life the comic book hero "Green Lantern" and the renowned "Deadpool".
Contracts, curiosities
Prestigious brands like Hugo Boss have not been oblivious to Ryan Reynolds' popularity, charisma, and good looks, offering him contracts to be the face of one of their fragrances: Boss Bottled Night, a fragrance that, through great advertising, managed to convey an irresistible seductive effect.
Two curiosities can be highlighted from his work: first, the nearly 10 kilos of solid muscle he gained thanks to rigorous physical training to bring Hannibal King to life in "Blade: Trinity"; and second, his appearance on the animated TV series Zeroman, in which he lent his voice to the character Ty Cheese. In addition, like many Hollywood stars, Ryan Reynolds has an eccentricity outside the world of entertainment: a great passion for motorcycles, of which he owns three collector's items, one of which was designed exclusively for him and is none other than a Harley Davidson.
Romantic relationships
Regarding his personal life, Ryan Reynolds was in a romantic relationship with singer Alanis Morissette from 2002 to 2007. The couple got engaged in 2004, but in July 2006, People magazine reported that they had separated, although neither of them officially confirmed the news. Shortly after, in February 2007, they decided to end their engagement by mutual agreement. In May 2008, Reynolds announced his engagement to actress Scarlett Johansson, and they got married on September 27 of the same year. However, in December 2010, the couple announced in a statement to People magazine that they had decided to end their marriage.
So, on September 9, 2012, he married the actress Blake Lively in Mount Pleasant, South Carolina. In October 2014, they announced that they were expecting their first child, and in December of that same year, Ryan Reynolds and his wife Blake Lively became parents with the birth of their daughter: Ines. Later, on April 14, 2016, his wife's second pregnancy was confirmed, and on September 30, 2016, he became a father for the second time to a boy named James.