Bob Marley biography
Bob Marley (February 6, 1945 – May 11, 1981). Reggae singer. His original name is Nesta Robert Marley. He was born in Nine Miles, north of Jamaica. His mother was a 19-year-old girl, Cedella Malcolm. On the other hand, his father a 50-year-old adult, Norval Sinclair Marley, belonging to the upper class. Although, being married they could never live in the same home because of the disapproval of Marley's family. Sometime later, Cedella asked Marley to take care of the little boy for a while but he refused to do it. Therefore, little Robert and Cedella continued their lives, the father of the young woman, Omeriah Malcolm, always supported them. He saw in his grandson something supernatural. They moved to the capital of the country, to look for a better future. This event was for Robert the beginning of his musical life.
They settled in the humble neighborhood of Trench Town, where Robert quickly forged friendships. His beloved friends were the little Neville Livingstone, known as Bunny, and Peter McIntosh. Robert's mother linked a relationship with Bunny's father, then decided to start a home. The three friends, and now two of them considered as brothers, began to experiment with the sounds of the moment, and also with traditional Jamaican music. By their condition, they managed to create instruments based on cans, wood and all the imaginable tools, looking for a harmonious sound similar to the songs they heard at home, were followers of The Drifters and Ray Charles.
Robert was not very good at school, he did not have good grades. Therefore, at age 14, Robert left school and began working as a welder, at night they dedicated themselves to creating music with their lifelong friends. He suffered a serious accident that did not allow him to work anymore. A Fact that fortuitously made him focus on music and the perfection of his technique. Delivered to music, in the year of 1963 they decided to form a group called The Wailers. His songs were composed by young Robert. Robert signed his lyrics with the name of Bob, from there in the world of music began to be known as Bob Marley. His lyrics were a narrative of his life and of the inhabitants of the ghetto. They contained great social content, reflective and vindictive.
"The people who are trying to make this world worse do not even take a day off, how could I take it? The darkness must be illuminated" Bob Marley
Pat Stewart and the singer Derrick had a relationship, they were great friends of Bob Marley. The couple helped the boys, getting them to perform at an important restaurant in the city, Beverley's. Their shows in this place were of high level, they became popular quickly. People lined up to get inside. Months later they would publish three songs under the Beverley's label, these were: Judge Not, Do You Still Love Me? and One Cup of Coffee. Although the songs were not very sold, the band began to become more popular. The boys stopped playing at the restaurant, and they started music classes with Joe Higgs. Following his advice, they expanded the group and renamed The Teenagers, adding two choristers, Beverly Kelso and Cherry Smith, and a vocalist, Junior Braithwaite. They played a Rude Boy style.
They attended an audition with the help of Alvin Paterson, at Studio Coxsone Dodd, an important production company focused on Ska music. The group liked the producers, so they signed. They changed their name again to The Wailing Wailers. They released their first songs: Do You Remember, I Do Not Need Your Love, I'm Going Home, Simmer Down and Straight & Narrow Way.
The themes were successful, especially Simmer Down, who entered the Jamaican Top and was two months in position 1 of the list. They played with the Skatalites. Also, they gave a class to the new singers of the producer, among them to The Soulettes. This occasion, allowed Bob Marley to meet Rita Anderson, singer of the band, they sang a duet and then they built a relationship. But Bob's personality did not fit with the great demands of the producers, he loved freedom, so they deserted. The group returned to its founders, recorded the tracks: One Love, Rude Boy, I'm Still Waiting, I'm Gonna Put It On and Cry To Me. All his songs entered the music lists. They made collaborations with The Beatles in And I Love Her.
Bob Marley was a practitioner of Rastafari spirituality, so his dreadlocks and his lifestyle, his songs reflected it, his lyrics contained a mixture of black nationalism, biblical prophecies and a philosophy based on naturalism. Before dying, Emperor Haile Selassie gave Bob the ring of the Lion of Judah, an important symbol of Rastafarianism.
Bob and Rita Anderson joined their lives in 1966. They moved to the United States, along with the singer's mother. Bob worked in a car factory, but he was not happy. So he returned to Jamaica months later to continue making music. However, he was enlisted in the army to go to Vietnam. In his absence, Rita abandoned him. She was replaced musically by Marcia Griffiths and Judy Mowatt. The group continued recording.
They spent several years to be recognized outside Jamaica, launched in 1971 Soul Rebels. A year later, they signed a contract with Island Records, released their second album, Catch a Fire, with this success they toured England and the United States. A year later the album would be released, Burnin. The group was devastating, but Bunny and Peter wanted to become soloists and decided to separate in 1975. The group changed its name to Bob Marley & The Wailers. With a new air and the feminine touch, they throw: Rastaman Vibrations, another triumphant album, represented the religious belief of Marley.
Bob Marley was known as a great thinker, in his concerts, he promoted peace and emphasized in the vindication of the rights of the black citizens of Jamaica. He resided temporarily in Florida. His tours multiplied and expanded throughout North America, Europe, and Africa. He continued publishing albums such as Kaya (made a tribute to marijuana), Babylon By Bus, Survival (a tribute to the African homeland) and Uprising. The latter broke all records in Europe.
As a football lover, Bob was in a game with some journalists. He received a strong stomp, which took him to the hospital where he was diagnosed with malignant melanoma, the only option was the amputation of the finger, but he refused based on his religious belief. Three years later, at a concert in New York, he collapsed and was admitted to the Memorial Sloan-Kettering Cancer Center hospital. There they discover that cancer had spread to his brain, lungs, liver, and stomach. From that moment, Bob agreed to be treated.
In his last months of life, he was baptized in the Ethiopian Orthodox Church of Miami, with the name of Berhane Selassie. He spent your last days at home with your family. Finally, he died on May 11, 1981, leaving 12 children with different women, and an unprecedented musical and cultural legacy. The king of reggae entered the Rock and Roll Hall of Fame after his death. He was awarded a star on the Hollywood Walk of Fame and numerous recognition awards for his career.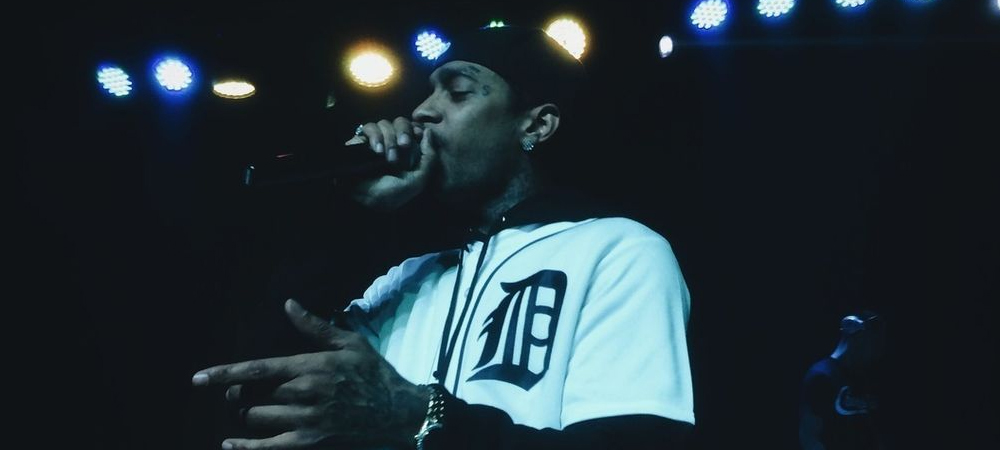 Nipsey Hussle Biography
Ermias Asghedom (August 15, 1985 – March 31, 2019), better known as Nipsey Hussle, was an American rapper, businessman, and community activist, who rose to fame in 2018 with his debut album Victory Lab. Nipsey began his career towards the mid-2000s releasing several successful mixtapes such as Slauson Boy Volume 1, Bullets Ain't Got No Name series and The Marathon. His fame came to him, along with his first Grammy nomination, with his debut album in 2018. He had previously created his label All Money In No Money Out (2010).
Following his death, he received two posthumous Grammys for the songs Racks in the Middle and Higher. He was known for his social work on behalf of the Crenshaw community.
Early years
He was born in Los Angeles, United States, on August 15, 1985. Son of Angelique Smith and Eritrean immigrant Dawit Asghedom, he grew up in Crenshaw, a neighborhood located south of Los Angeles, with his siblings Samiel and Samantha. He attended Hamilton High School but dropped out before graduating. Since he was little he looked for a way to help around the home, so over time, he began to work selling different products on the street.
After leaving school he became involved in the world of gangs, however, he turned away from it when he realized that it was not what he expected for his future. Decided then to dedicate himself to music, he sold everything that linked him to the gangs and worked for a time to buy his own production tools. After finishing his studies, he began to write and produce his own mixtapes, which he sold from a car. After finding inspiration from a trip he took to Eritrea with his father and spending time in prison, Nipsey turned fully to his career and business. He always looked for ways to start and help the community in which he grew up: giving jobs, helping students, renovating public spaces, etc …
Community activist
Nipsey was admired for his work at Crenshaw because instead of moving or investing in hedge funds, he preferred to help the community by boosting the local economy.
Career
In late 2005, Nipsey Hussle released his first mixtape, Slauson Boy Volume 1, independently, to great local success. By then he already had a fan base at the regional level, so it took him a while to sign a contract with the Epic Records and Cinematic Music Group labels. Later, the first volumes of the Bullets Ain't Got No Name series appeared, with which he expanded his popularity. Burner on My Lap, Ridin Slow, Aint No Black Superman, Hussle in the House and It's Hard out Here, were some of the songs included in the series.
By 2009, Nipsey would make a name for himself collaborating with Drake on Killer and with Snoop Dog on Upside Down. He also released Bullets Ain't Got No Name vol.3 and in 2010, he left Epic and opened his own label All Money In No Money Out. Under this label, he would soon release The Marathon, a mixtape in which hits such as Love ?, Mr. Untouchable, Young Rich and Famous and Late Nights and Early Mornings appeared. He also created The Marathon Clothing at that time, a sports and casual clothing brand that was based in his neighborhood. He then released the mixtape The Marathon Continues (2011), participated in the We Are the World 25 for Haiti campaign, and was featured in the popular XXL Magazine Annual Freshman Top Ten.
In 2013 came Crenshaw, a mixtape that would become famous because Jay-Z himself bought 100 copies for $ 100 each.
Victory Lap
After many delays, Nipsey would release his long-awaited debut album Victory Lap, on February 16, 2018, to great success. It was praised by critics and received a Grammy nomination for best rap album of the year. It was such a success that many singles entered the Billboard and Itunes charts. However, Nipsey did not enjoy much fame.
Death
Hussle was assassinated on March 31, 2019, outside his store in South Los Angeles. He was shot multiple times by a man he had previously clashed with, he was arrested and charged with murder on April 2 of the same year. After his death, many personalities expressed the pain caused by the news. It is worth mentioning that the Mayor of Los Angeles himself gave his condolences to the family, recognizing Hussle's social work in Crenshaw.
He was the partner of actress Lauren London and was the father of two children.
Sales strategies and greatest hits
Hussle was known for his sales strategies, since, he used to upload his singles in free download and then sell some limited editions for a cost of 100 to 1000 dollars. It promoted the sale of his work with campaigns such as Proud2Pay and Mailbox Money, in which he gave special incentives (autographed photos, dedication calls, tickets to his studio, and special events) to buyers. His revolutionary ideas promised him a fruitful career.
Some of his greatest hits
Rose Clique
Forever On My Fly Shit
Thas Wat Hoes Do Proud of That (with Rick Ross)
Face the world
Bless, 1 of 1
Where Yo Money At
Fuck Donald Trump
Higher
Young Rich and Famous