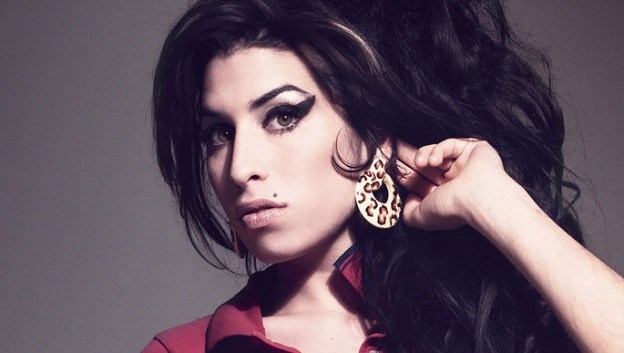 Amy Winehouse Biography
Amy Jade Winehouse was a singer and songwriter, born on September 14, 1983, in London, United Kingdom. Amy Winehouse is known for her great vocal record, her way of expressing emotions just by singing a melody, for being one of the great artists in the recent history of soul and for her self-destructive lifestyle.
Amy Winehouse was born into a Jewish family of lower middle class; daughter of taxi driver Mitchell and pharmacist Janis, a family fond of jazz and soul. At nine years old his parents decided to separate, at that time his paternal grandmother proposed that Amy was enrolled in the theater school of Susi Earnshaw, in Barnet. At the age of ten, she created a rap band called Sweet 'n' Sour. Amy went through several schools but for one reason or another did not last in them.
At the age of thirteen, she received a guitar as a gift and began to compose. He appeared in several bars in the city and later became part of the National Youth Jazz Orchestra. In mid-1999, her boyfriend of that time, a singer named Tyler James, gave a producer a recording of Amy. Amy Winehouse began her musical career at sixteen; she signed her first contract with Simon Fuller, which she later resigned in 2002. Time after that event, a representative of Island / Universal heard Amy sing, spent months looking for her and after a while found her and presented her to his boss Nick Gatfield. Nick fervent about Amy's talent, signed an EMI editorial contract with her and introduced her to Salaam Remi, her future producer.
Amy debuted in 2003 with her album "Frank" named after Frank Sinatra. This work gave her a nomination in the Mercury Music Awards and an Ivor Novello Award in 2004, for Best Contemporary Song for his single Stronger than Me.
Amy met Blake Fielder-Civil in a London bar, both had a partner but a fascination with the problematic Blake was taking over Amy, with whom she started a romance. In 2005, Blake ended the relationship with Amy to return to his ex-girlfriend, Amy then went through a time of consumption of pills for depression, violent mood swings and weight loss due to periods of bulimia. Her manager tried to let her family know and Amy reacted violently.
"Love is a lost game"
In 2006, Amy reappeared in the studios, but this time a new version of Amy. His health condition improved in 2006 and the recovery coincided with the recording of his second and last studio album, Back to Black, which contained strong lyrics that reflect what she had experienced.
On October 30, 2006, Amy released his second album titled "Back To Black" in which she expressed her hardest personal experiences, in the lyrics she showed her insolent vision of affectionate relationships and her submergence in the underworld of drugs and the alcoholism. This album was created under the production of Mark Jonson. Thanks to this album Amy won a Brit award in the category of Best British Artist. In that year began to leave with the British singer Alex Clare. Months later Amy resumed her relationship with Blake and in May of that year, they married in Miami. Influenced by Blake, Amy began to try stronger drugs. Two months after they got married, Amy was hospitalized for an overdose. In June 2007, she was again nominated for the Mercury Prize for that record. That same year, Amy Winehouse won three nominations for the 2007 MTV Video Music Awards.
In 2008 Blake went to jail for assault and disobedience to authority. Winehouse shattered by what happened to her husband canceled her public appearances.
On February 10, 2008, Amy went on to win five of her six nominations. Unfortunately, she can not attend because the US denied her a visa for abuse and use of narcotics. The decision was reconsidered but the visa did not arrive on time and Amy could not attend the ceremony, but finally acted via satellite from London.
Amy Winehouse filed a divorce suit in 2009 and continued to walk the world of alcohol and drugs, participating in scandals. In 2009, it was said that Amy would lock on her new album and it would be released in 2010, but that did not happen. Her last recording was a duet with the singer, Tony Bennett. In her last year, after what happened with her husband, Amy was at the touching bottom in his personal and musical life. She appeared drunk, dysphonic and physically destroyed; several times she had to cancel or stay drunk looking at the public for her excesses. Amy was really criticized for it and had several concerts that were considered the worst in the musical history of Amy Winehouse.
On July 23, 2011, at the age of 27, Amy Winehouse was found dead in her apartment in London. His family announced that the cause of death was the alcohol withdrawal syndrome, but months later the forensic experts announced that the body of the singer had a lot of alcohol in her system. Amy Winehouse was included to the well-known "Club of the 27" the same one to which were added several artists who died at age 27 and the majority due to drugs and alcohol. Some of the most relevant members of the "Club of 27" are Jimi Hendrix, Brian Jones, Jim Morrison, Kurt Cobain, Robert Johnson and Janis Joplin.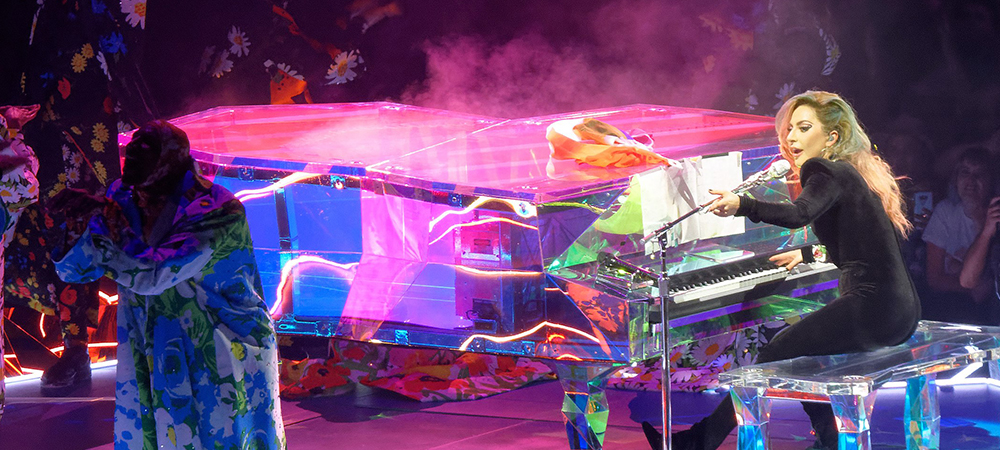 Lady Gaga Biography
Stefani Joanne Angelina Germanotta (March 28, 1986). Pop singer. Known worldwide as Lady Gaga. She was born in Manhattan, New York, United States. Her mother, Cynthia Louise Bissett, vice president of the mobile operator Verizon. Her father was businessman Joseph Anthony Germanotta, Jr. Director of an internet network company.
Early life
She grew up in the exclusive Upper East Side of Manhattan, in a Catholic family. For this reason, her parents enrolled her in the Convent of the Sacred Heart, a religious and elitist school. She was very fond of music since she was a child, she learned to play the piano and, at thirteen, she wrote her first song. She was a participant in open mic nights. Her favorite singers were Queen, Michael Jackson, Madonna, and David Bowie. Upon completion of high school, she entered New York University's Tisch School of Art to study music. But she did not finish her studies, she abandoned them to start her musical career.
Musical beginnings
She began by performing melodic songs on the piano in clubs and small bars in New York. Her first production was made by her with producer and composer RedOne, they called it: Boys, Boys Boys. This production was not successful. A little heartbroken, she decided to return to her parents' house and began to perform in a New York club, in burlesque, avant-garde, and dance performances. At that time, her life knew drugs and uncontrolled parties. In 2007 she began working with Lady Starlight, they began to perform in venues in downtown New York. They participated in the American music festival «Lollapalooza». Again, she focused her life on music, later, she got Sony / ATV to release her single. Using her writing skills, she wrote songs for Britney Spears. Also, she worked for Interscope, her role was to compose for the New Kids on the Block, Fergie, Akon, and the Pussycat Dolls. Simultaneously, Stefani was performing on the Lower East Side with cover bands such as Mackin Pulsifer and SGBand.
While she persisted, unsuccessfully, in contacting and seeking support in some record companies, the situation would change when meeting the music producer Rob Fusari. He promoted her musical career, thanks to his support they built a strong working relationship, and this led to a sentimental relationship. It was Fusari who gave her her stage name, Lady Gaga, in honor of the song Radio Gaga by Queen, one of Stefani's favorite groups.
At a recognized event, Akon, who already knew Lady Gaga as her songwriter, heard her sing and decided to offer her a contract for his record label, Kon Live Distribution. Gaga certainly accepted it. Thus began Lady Gaga to be known as a singer. At this stage, she had the collaboration of Fusari and other producers such as RedOne and Martin Kierszenbaum.
Debut and Career
The young singer debuted with her album, The Fame. A mix of electropop; the synthpop of the 80s and dance sounds. The success was imminent, it was one of the best-selling albums in 2009 worldwide, with more than 12 million copies, and it reached the Top 1 in countries such as the United Kingdom, Canada, and Ireland.
Her vision was great, she not only wanted to release a single, but an album. Lady Gaga's first album, Just Dance, appeared in April 2008, just around the time of her separation from Fusari, it caused a stir. It was number one in countries like the United States; more than 400,000 digital downloads are estimated, including Canada, Australia, and the United Kingdom. For this work, the brand new artist was nominated for a Grammy for the first time. In October 2009, she was awarded the Rising Star of 2009 award from Billboard magazine.
At the end of the same year, Lady Gaga released her second studio album, called The Fame Monster. Later, she presented her first single, Bad Romance, at Alexander McQueen's Spring / Summer 2010 fashion event. The impact couldn't have been better. Bad Romance was number one in countries such as the United Kingdom, Canada, Italy, Ireland, Spain, Peru, Germany, France, Sweden, Austria, and Denmark, and its promotional video, admired for the innovative elements and excellent paraphernalia, exceeded 200 million visits on YouTube, becoming the most viewed in history.
On the album The Fame Monster. There was the song Paparazzi. The video was a boom. Lady Gaga's songs were tuned in on radio stations and the artist was featured in well-known magazines. Thanks to her fame, she embarked on her first tour: The Fame Ball Tour; this tour had an admirable reception, it sold out stadiums and large venues. Later, she was nominated for the Grammy Awards. The videos of her were irreverent and gave a lot to talk about, they swept on television and especially on the Internet. Platinum blonde appears in Just Dance; with a lightning bolt on her cheek, inspired by David Bowie from Aladdin Sane, another of her references.
On the other hand, on Poker Face she incorporates her sexiest and most futuristic style. Poker Face won three nominations on MTV Video Music Awards 2009, including the best video of the year. His videos can be summarized as extravagant hairstyles, excessive makeup, sidereal or cosmic style wardrobes, or simply exuberant, increasingly sophisticated scenography, choreographies close to pornography.
Gaga style
Her way of being was linked to her music, she was an eccentric girl and eventually gave explosive statements to the press, she declared herself a hermaphrodite. All these scandals made her more and more popular, and she was the focus of all eyes on her. Her next single was Telephone, played in a duet with Beyoncé. She also premiered Alejandro and Dancer in the Dark. Gaga embarked on her second world tour, The Monster Ball Tour, she officially announced it on October 15, 2009. Described by Gaga as the "first electropop opera", the tour would be present on all five continents. It would end in Spain in two only concerts, in Barcelona and Madrid. The tickets were sold in just three days. Billboard announced that the song Telephone, from the album The Fame Monster, peaked at number one on the Pop Songs chart, being the only singer in history to get the sixth consecutive number one from it.
In 2010, the news spread that her ex-boyfriend and producer Rob Fusari sued for the company Rob Fusari Productions, demanding the payment of a total debt of 30 million dollars, for being the co-author and co-producer of Paparazzi, Beautiful, Dirty, Rich, Disco Heaven and Retro, Dance, Freak. On the other hand, Lady Gaga was the main protagonist of the MTV Video Music Awards gala, receiving eight Awards. In short, 'Time' chose her as the artist of the year.
Born This Way
Gaga began production on the album: Born This Way. A mix of electronic music with rock 'n' roll, and pop. It sold more than a million copies in its first week after its release in the United States, topping the Billboard 200. In addition, Born This Way received three Grammy Award nominations. Gaga separated from her manager Troy Carter, in June 2014, along with her new manager Bobby Campbell and she joined Artist Nation. This music star declared in a documentary about her life, Five Foot Two, that she suffers from fibromyalgia, a disease that attacks muscles and bones, and it has cost her time off stage. Although, she is still extremely optimistic.