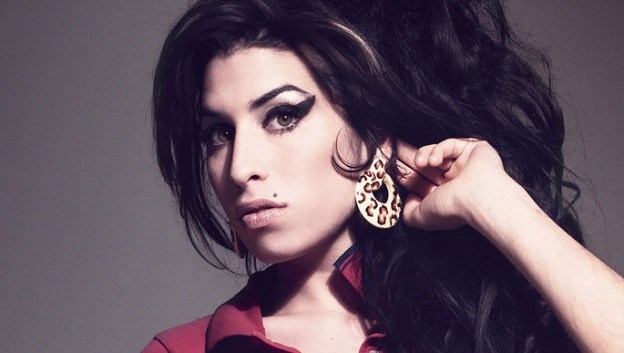 Amy Winehouse Biography
Amy Jade Winehouse was a singer and songwriter, born on September 14, 1983, in London, United Kingdom. Amy Winehouse is known for her great vocal record, her way of expressing emotions just by singing a melody, for being one of the great artists in the recent history of soul and for her self-destructive lifestyle.
Amy Winehouse was born into a Jewish family of lower middle class; daughter of taxi driver Mitchell and pharmacist Janis, a family fond of jazz and soul. At nine years old his parents decided to separate, at that time his paternal grandmother proposed that Amy was enrolled in the theater school of Susi Earnshaw, in Barnet. At the age of ten, she created a rap band called Sweet 'n' Sour. Amy went through several schools but for one reason or another did not last in them.
At the age of thirteen, she received a guitar as a gift and began to compose. He appeared in several bars in the city and later became part of the National Youth Jazz Orchestra. In mid-1999, her boyfriend of that time, a singer named Tyler James, gave a producer a recording of Amy. Amy Winehouse began her musical career at sixteen; she signed her first contract with Simon Fuller, which she later resigned in 2002. Time after that event, a representative of Island / Universal heard Amy sing, spent months looking for her and after a while found her and presented her to his boss Nick Gatfield. Nick fervent about Amy's talent, signed an EMI editorial contract with her and introduced her to Salaam Remi, her future producer.
Amy debuted in 2003 with her album "Frank" named after Frank Sinatra. This work gave her a nomination in the Mercury Music Awards and an Ivor Novello Award in 2004, for Best Contemporary Song for his single Stronger than Me.
Amy met Blake Fielder-Civil in a London bar, both had a partner but a fascination with the problematic Blake was taking over Amy, with whom she started a romance. In 2005, Blake ended the relationship with Amy to return to his ex-girlfriend, Amy then went through a time of consumption of pills for depression, violent mood swings and weight loss due to periods of bulimia. Her manager tried to let her family know and Amy reacted violently.
"Love is a lost game"
In 2006, Amy reappeared in the studios, but this time a new version of Amy. His health condition improved in 2006 and the recovery coincided with the recording of his second and last studio album, Back to Black, which contained strong lyrics that reflect what she had experienced.
On October 30, 2006, Amy released his second album titled "Back To Black" in which she expressed her hardest personal experiences, in the lyrics she showed her insolent vision of affectionate relationships and her submergence in the underworld of drugs and the alcoholism. This album was created under the production of Mark Jonson. Thanks to this album Amy won a Brit award in the category of Best British Artist. In that year began to leave with the British singer Alex Clare. Months later Amy resumed her relationship with Blake and in May of that year, they married in Miami. Influenced by Blake, Amy began to try stronger drugs. Two months after they got married, Amy was hospitalized for an overdose. In June 2007, she was again nominated for the Mercury Prize for that record. That same year, Amy Winehouse won three nominations for the 2007 MTV Video Music Awards.
In 2008 Blake went to jail for assault and disobedience to authority. Winehouse shattered by what happened to her husband canceled her public appearances.
On February 10, 2008, Amy went on to win five of her six nominations. Unfortunately, she can not attend because the US denied her a visa for abuse and use of narcotics. The decision was reconsidered but the visa did not arrive on time and Amy could not attend the ceremony, but finally acted via satellite from London.
Amy Winehouse filed a divorce suit in 2009 and continued to walk the world of alcohol and drugs, participating in scandals. In 2009, it was said that Amy would lock on her new album and it would be released in 2010, but that did not happen. Her last recording was a duet with the singer, Tony Bennett. In her last year, after what happened with her husband, Amy was at the touching bottom in his personal and musical life. She appeared drunk, dysphonic and physically destroyed; several times she had to cancel or stay drunk looking at the public for her excesses. Amy was really criticized for it and had several concerts that were considered the worst in the musical history of Amy Winehouse.
On July 23, 2011, at the age of 27, Amy Winehouse was found dead in her apartment in London. His family announced that the cause of death was the alcohol withdrawal syndrome, but months later the forensic experts announced that the body of the singer had a lot of alcohol in her system. Amy Winehouse was included to the well-known "Club of the 27" the same one to which were added several artists who died at age 27 and the majority due to drugs and alcohol. Some of the most relevant members of the "Club of 27" are Jimi Hendrix, Brian Jones, Jim Morrison, Kurt Cobain, Robert Johnson and Janis Joplin.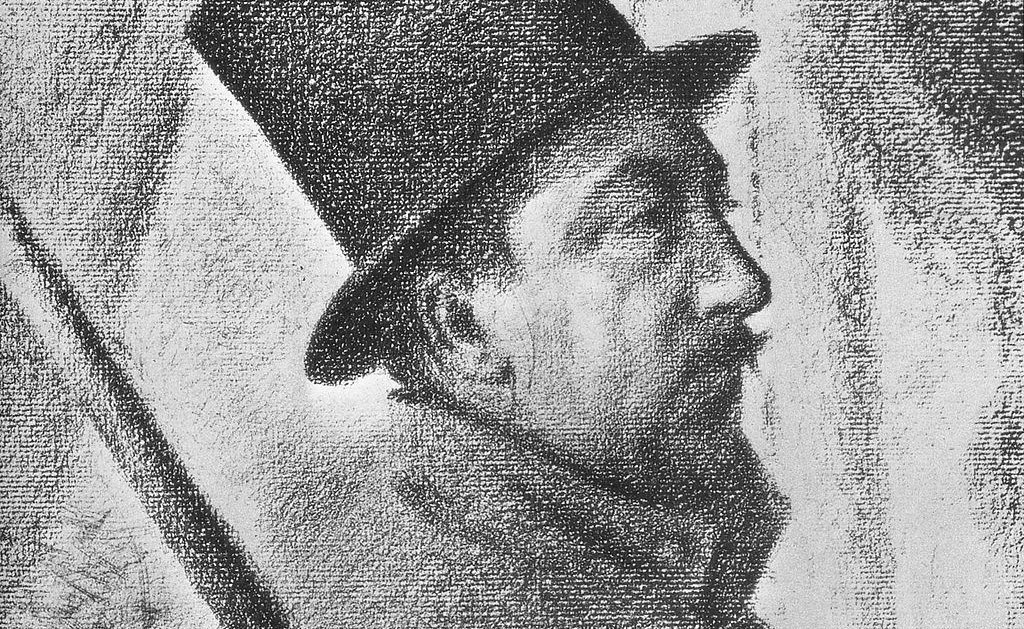 Paul Signac Biography
Paul Victor Signac (November 11, 1863 – August 15, 1935) was born in Paris, France. A Painter considered one of the most prominent exponents of neo-impressionism with Georges Seurat, a painter with whom he had a close relationship. Signac was born into a wealthy family which allowed him to devote himself fully to painting.
By the mid-1880s, he studied arts and honed his skills in Bin's workshop. In the early years of his career, he became interested in impressionism, an artistic movement that continued until he met Seurat. Along with this he ventured into pointillism or divisionism, an artistic technique of which Signac is one of the most important exponents. In his works, he painted landscapes of southern France and other regions that he visited on his ship.
Studies and beginnings
Born into a wealthy family, he was able to devote himself to study and the arts without restrictions. In 1882, he joined the École des Arts-Décoratifs de Paris (School of Decorative Arts). For the same period, he attended the free workshop of Bin, painter, and politician, who was then mayor of Montmartre. In the course of the following years, he collaborated in the creation of the Société des Artistes Indépendants, founded in 1884. He was the vice president in 1903 and president six years later. He also participated actively in the creation of the Salon des Indépendants.
In 1886, he was part of the IX Impressionist Exhibition, along with renowned painters such as Seurat, Edgar Degas, Camille Pissarro, Jean-Louis Forain and Paul Gauguin. In these early years, his paintings reflected the influence of Pissarro, Pierre Auguste Renoir, and Claude Monet.
Career
Towards the end of the 19th century, Signac began to lean towards the style proposed by Seurat, deepening the pointillist technique. In those first paintings, he painted the Mediterranean coasts and the banks of the Seine, lighthouses, coasts, among others.
In 1899, he raised his aesthetic ideas in the book De Eugène Delacroix to Neo-impressionism (1899), a work in which he defended the techniques of neo-impressionists. School that emerged in 1886 from the hand of Seurat and Signac. Camille Pissarro, Maximilien Luce Théo van Rysselberghe and Henri-Edmond Cross also participated in this.
Some characteristics of this artistic movement are the concern for volume, the development of shapes without defined profiles, the order in the composition and the use of pure basic colors, which when used in a pointillist painting would create an optical illusion that gives more luminosity in painting. This idea is based on the theory of the simultaneous contrast of colors by Michel Eugéne Chevreul.
When Seurat died, Signac moved to Saint-Tropez, (Cote d'Azur, France), a town where he remained until 1911. Throughout his life he traveled and sailed through different countries such as Italy and Turkey, also toured France. During these trips visited La Rochelle, Marseille, Venice, and Istanbul, among others. Those experiences served as inspiration for his paintings, in which he represented maritime scenes. Within those trips, he painted a large number of watercolors.
Throughout time, he ceased to strictly follow the rules of pointillism, widening the brushstrokes as seen in the paintings Samois, Departure of tuna vessels in Groix, La Seine au Pont-Royal, and Rivière de Vannes. From 1913, Signac traveled to Antibes, where he spent long stays, keeping his studio in Paris. During this period, he was president of the Société des Artistes Indépendants, a position he held from 1909 until his death on August 15, 1935, in Paris.
In the course of his career, Signac painted a large number of paintings and watercolors. In most of these, he applied pointillism, a technique developed by Seurat. Most of these paintings represented maritime scenes, although, he also painted still lives, decorative compositions, and everyday scenes. Among his most outstanding works are Opus 217. Against the Enamel of a Background Rhythmic with Beats and Angles, Tones, and Tints (1890), Woman by the Lamp (1890), The Papal Palace in Avignon (1900), Grand Canal ( 1905), The Port of Rotterdam (1907), Antibes, the towers (1911), Port of La Rochelle (1921) and Lézardrieux (1925).
In the last years of his career, he painted various watercolors in which he did not strictly follow the rules of pointillism; for this period he became friends with Belgian painters who subsequently formed a group of neo-impressionists.