Personal information
Full name

Henry William Dalgliesh Cavill

Birthdate

May 5, 1983

Age
39 years old
Occupation

Actor

Nationality

British

Height
1.85 m
Zodiac sign
Taurus
Biography of Henry Cavill
Henry William Dalgliesh Cavill (born May 5, 1983) is a British film and television actor. He is known for playing Superman in Man of Steel (2013), Charles Brandon in The Tudors, and Geralt of Rivia in The Witcher. Cavill began his career in 2001 with a debut in the film Laguna by Dennis Berry. He later appeared in Tristan + Isolde (2006) and gained recognition with The Tudors (2007-10). Fame came to him shortly thereafter when he first played Superman. Currently, he stars in The Witcher alongside Freya Allan and Anya Chalotra.
Early years
Cavill was born in Jersey, United Kingdom. He is the son of Marianne and Colin Cavill. His mother is a bank worker and his father is a stockbroker. He has three older brothers and a younger brother. From a young age, he showed an interest in acting, his first roles were in student productions. He initially studied at St. Michael's Preparatory School and then transferred to the public school Stowe School, located in Buckingham. In the latter, he met actor Russell Crowe, with whom he would work years later in Man of Steel (2013).
Henry Cavill's career
After completing his studies and appearing in some films as an extra, Cavill made his film debut as the protagonist of Laguna (2001), a film by Dennis Berry that featured the performances of Emmanuelle Seigner and Joe Mantegna (Rosi in Criminal Minds). He then appeared in the adaptation of The Count of Monte Cristo (2002), by Alexandre Dumas, with Guy Pearce and made his television debut playing a small role in the series The Inspector Lynley Mysteries (2002), starring Nathaniel Parker.
Later he appeared in I Capture the Castle (2003), with Rose Byrne and in Tristan + Isolde (2006), with James Franco. Shortly after, he achieved international recognition thanks to his role in The Tudors (2007-10), a popular Showtime series that focused on the life of King Henry VIII and his family. In the series, Cavill played Charles Brandon, the Duke of Suffolk, who was married to courtesan Catherine Willoughby, played by Rebekah Wainright. Cavill would share credits with Jonathan Rhys-Meyers, Natalie Dormer, James Frain, and Sarah Bolger.
While working on The Tudors, Cavill continued with his film career. He appeared in Stardust (2007), with Charlie Cox, had a prominent role in Whatever Works (2009), by Woody Allen, and starred in Town Creek (2009), a film about Nazi Germany.
After finishing his participation in the series, Henry Cavill returned to the big screen with Immortals (2011), a film in which he played Theseus. Later, he shared credits with Bruce Willis in The Cold Light of Day (2012) and in 2013, he first played Superman in Man of Steel. Later, he would repeat the role in Batman vs Superman: Dawn of Justice (2016) and Justice League (2017). Sharing credits then with Ben Affleck, Amy Adams, Jesse Eisenberg, Gal Gadot, Jason Momoa, and Ezra Miller.
In the meantime, he released Sand Castle (2017), a film about the Iraq War, based on true events. He then played August Walker in Mission Impossible: Fallout (2018), with Tom Cruise and starred in Nomis (2018) with Ben Kingsley and Alexandra Daddario.
The Witcher (2019-present)
On December 20, 2019, Netflix's The Witcher was released, a series that adapts the work of Andrzej Sapkowski and stars Cavill, who plays the powerful sorcerer Geralt of Rivia. The series follows Geralt and his adventures in the magical world, his tumultuous relationship with the sorceress Yennefer (Anya Chalotra) and his love for his adoptive daughter Ciri (Freya Allan). In addition to Chalotra and Allan, Cavill shares credits with Anna Shaffer, Adam Levy, Emma Appleton, and Björn Hlynur Haraldsson.
The success of the first season of the series led to its renewal for a second season, which is expected to be released at the end of 2020 or beginning of 2021.
Henry Cavill's personal life
Cavill has been in a relationship with actress Kaley Cuoco, known for her role on The Big Bang Theory. It is not known if Henry Cavill is currently in a relationship or what he is currently working on.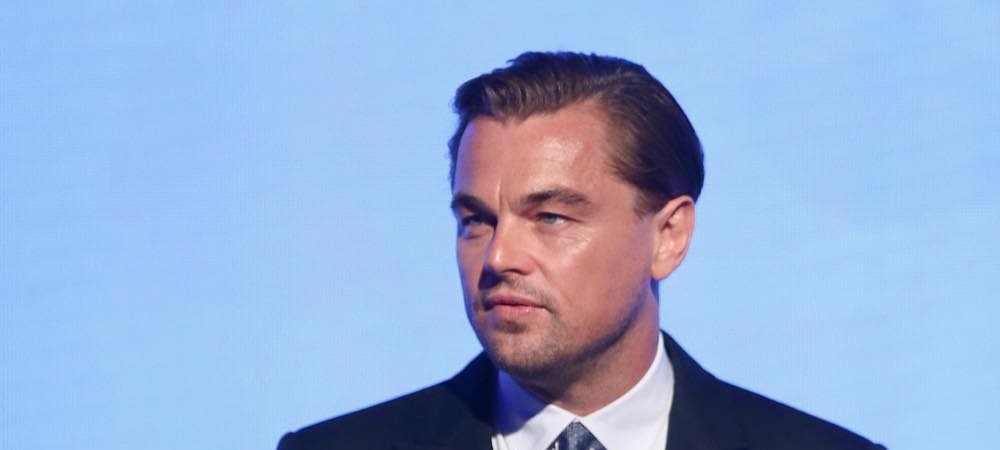 Biography of Leonardo DiCaprio
Leonardo Wilhelm DiCaprio is a renowned actor and film producer who has won numerous awards within the film industry. He was born on November 11, 1974, in Hollywood, Los Angeles, California, United States.
DiCaprio is an only child of Irmelin Indenbirken, a secretary born in Germany, and George DiCaprio, an underground comic artist and producer/distributor of comics. On his father's side, he has half-Italian (from Naples) and half-German (from Bavaria) ancestry. On the other hand, on his mother's side, his grandfather Wilhelm Indenbirken was German and his grandmother Helene Indenbirken was a German citizen born in Russia under the name Yelena Smirnova.
He was named Leonardo because, while his pregnant mother was looking closely at a painting by the great artist Leonardo da Vinci in a museum, DiCaprio gave a strong kick inside her belly. His parents divorced when he was only one year old, and they shared custody of Leonardo until 1997.
Studies, beginnings in acting.
As for his education, he did not attend university and only took basic courses at John Marshall High School in Los Angeles. His career in the world of image and acting began when he followed his older stepbrother, Adam Farrar, in television advertising, starring in a commercial for the Matchbox car brand at the age of fourteen and subsequently participating in educational films. At the age of five, he was also part of the children's television series "Romper Room", but had to leave it as it was detrimental to him.
"1990 – 1991: Debut in television and cinema"
In 1990, he made his true television debut when he was cast to be a part of the "Parenthood" ensemble, a series based on the film of the same name. He then landed minor roles in several series, including "The New Lassie" and "Roseanne," as well as a brief part in "Santa Barbara." His work in "Parenthood" and "Santa Barbara" earned him a nomination for the Young Artist Award for Best Young Actor. His big screen debut came in 1991 with the science fiction and horror movie "Critters." Later on, he became a recurring member of the cast of the ABC sitcom "Growing Pains," playing Luke Brower. However, DiCaprio didn't achieve success in the film industry until 1992, when he was selected by Robert De Niro from among 400 young actors for the lead role in "This Boy's Life," which also starred Ellen Barkin and De Niro himself.
1993 – 1996
Later, in 1993, DiCaprio played the mentally disabled younger brother of Johnny Depp in "What's Eating Gilbert Grape." The film's director, Lasse Hallström, admitted that he initially sought a less attractive actor, but he decided on DiCaprio because he had become "the most observant actor" among all who auditioned. The film was a great financial and critical success, resulting in Leonardo being highly praised for his performance, which led to him being awarded the National Board of Review for Best Supporting Actor and nominated for an Academy Award and a Golden Globe. Subsequently, he had roles in films such as "The Quick and the Dead" (1995) and was one of the leads in "Romeo + Juliet" (1996).
But his big break came with director James Cameron, who offered him the lead male role in Titanic (1997), a movie that not only won a considerable number of Academy Awards but also became a social phenomenon. Afterwards, DiCaprio gained greater acceptance in the cinematic world, so he was part of numerous films such as:
The Man in the Iron Mask (1998)
The Beach (2000)
Catch Me If You Can (2002)
The Aviator (2004)
The Assassination of Richard Nixon (2004)
Blood Diamond (2006)
Gardener of Eden (2007)
Body of Lies (2008)
Orphan (2009, as producer)
Shutter Island (2010)
Inception (2010)
Django Unchained (2012)
The Great Gatsby (2013)
Runner Runner (2013)
The Wolf of Wall Street (2013)
The Revenant (2015)
The Audition (2015).
Curiosities
Interestingly, he was nominated for an Oscar five times: Best Supporting Actor for What's Eating Gilbert Grape, Best Actor for The Aviator, Blood Diamond and The Wolf of Wall Street. This generated a lot of jokes and talk of a supposed "curse" in Hollywood. But in 2015, he finally won the award thanks to his great performance in "The Revenant".
It should also be noted that DiCaprio is a committed environmentalist who has received praise from environmental groups for choosing to fly on commercial flights instead of private planes like most celebrities, and for driving an electric hybrid vehicle and having solar panels in his home.