Armie Hammer biography
Armand Douglas Hammer (August 28, 1986) was born in Los Angeles, California, United States. American actor, he is currently seen as one of the most versatile actors in the Hollywood environment. Hamer began his acting career in 2005, the year in which he had small participation in the popular Arrested Development series, subsequently debuted in the cinema with the film Flicka (2006) and two years later he got his first starring in the film Blackout (2008 ), a thriller directed by Jukka-Pekka Siili. Since then he has performed in successful films such as Billy: The Early Years (2009), Mirror, mirror (2012), The Lone Ranger (2013), The Birth of a Nation (2016), Call Me By Your Name (2017) and On the basis of sex (2018).
He was born into a wealthy family of Ukrainian descent. His parents are Dru Ann Mobley, agent of a financial company and Michael Armand Hammer, a prominent businessman, son of the industrial tycoon Armand Hammer, who was the son of renowned physician and politician Julius Hammer, one of the most relevant political figures of the first half of the century XX, at which time he actively participated in the founding of the Communist Party of New York. Armie Hammer carried out his academic training in Los Angeles until 1997 when the family moved to the Cayman Islands, where they remained for five years.
Upon returning to Los Angeles in 2002, he continued his studies at Los Angeles Baptist High School, located in the San Fernando Valley. After graduating he entered Pasadena City College and years later he entered the University of California. After studying for a short time he decided to leave the race to focus on starting his acting career.
Acting career
After leaving his career he began to participate in television series playing small roles, over time he managed to stand out and get more outstanding roles. The first role he got was in 2005 when he played a young student in the American television series Arrested Development, created by Mitchell Hurwitz and starring Jason Bateman, Michael Cera, and Portia de Rossi, in which also recognized actors such as Michael Cera participated, Alia Shawkat and Ben Stiller, among others. The following year he joined the cast of Veronica Mars (2006), a series that revolves around the investigations of private detective Veronica Mars, played by Kristen Bell. In the series, Hammer played Kurt Fenstermacher, an American football player whose playbook has been stolen. That same year he debuted in the cinema with the movie Flicka (2006), directed by Michael Mayer, this starring Alison Lohman, Tim McGraw and Maria Bello.
In 2007, he played a small role in the Desperate Housewives series (Desperate Women), then he was hired to star in the film Blackout (2008), a thriller directed by Rigoberto Castañeda. The film starring Hammer, Amber Tamblyn, and Aidan Gillen, revolves around three strangers who are trapped in an elevator, over time this small incident becomes a nightmare. That same year he starred in Billy: The Early Years (2008), a film about the life of evangelical preacher Billy Graham. Later he was part of the cast of the comedy Spring Breakdown (2008), starring Amy Poehler, Parker Posey, and Rachel Dratch. The following year he played Gabriel Edwards in the popular Gossip Girl series and Morgan in the Reaper series, later appearing in the science fiction film, 2081 (2009), playing Harrison Bergeron.
In 2010, he acted in the controversial film about the popular social network Facebook, entitled The Social Network (2010), the film shows the period in which Mark Zuckerberg and a group of friends create the first version of Facebook and how to expand this business the programmer set aside the first promoters of the idea; after its released, Zuckerberg, rejected the way in which it was represented in the film. In May of that same year, he married Elizabeth Chambers, an actress with whom he has two children, Harper (2014) and Ford Douglas (2017). The following year Hammer, acted in J. Edgar (2011), biographical film about J. Edgar Hoover, in this also Leonardo DiCaprio and Naomi Watts participated; a short time later he starred in the comedy Mirror Mirror (2012), a film that presented a new version of the classic Snow White, in this shared set with Lyly Collins and Julia Roberts. Later he played The Lone Ranger (2013), a film also starring Johnny Depp. Two years later he played the role of Henry Cavill in the spy comedy Operation U.N.C.L.E (2015).
The following year he starred in Mine (2016), survival film and participated in The birth of a nation (2016), a film about slavery before the outbreak of the Civil War. Also, he acted alongside Amy Adams in Night Animals (2016). In 2017, he played James Lord renowned writer in the film Final Portrait – The Art of Friendship (2017), shortly thereafter starred in the movie Call Me By Your Name (2017), a film based on the homonymous novel by André Aciman. After its publication, the film was exalted by critics, obtaining different awards such as the Oscar for Best Adapted Screenplay and the Gotham Award for Best Film.
In 2018, the film On the basis of sex (2018) was released, a film in which he shared set with Felicity Jones. That same year he worked on Sorry to Bother You (2018) and On the Basis of Sex (2018). In the course of 2019, Hammer has starred in the horror film Wounds (2019). In recent months it has been rumored the possible hiring of this to play the iconic superhero Batman in the new adaptation of Warner directed by Matt Reeves, however, the actor has denied these rumors, he even mentioned that he has not been contacted.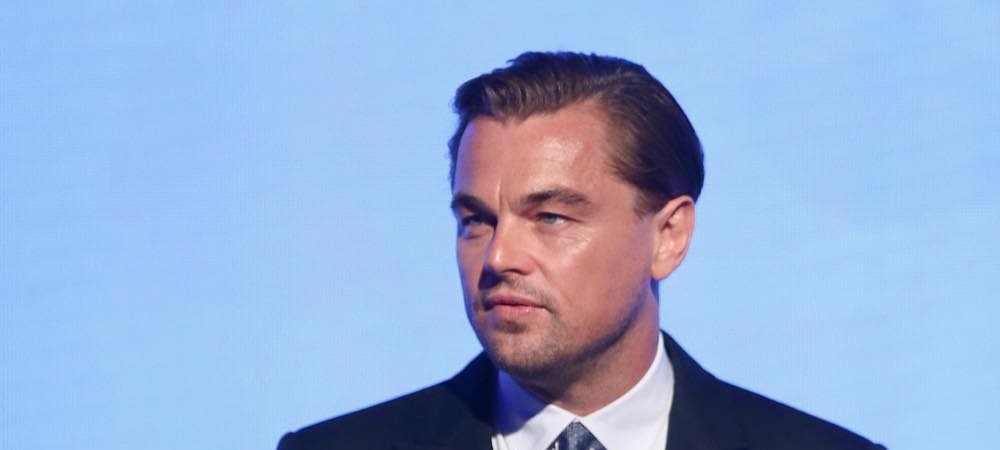 Biography of Leonardo DiCaprio
Leonardo Wilhelm DiCaprio is a renowned actor and film producer who has won numerous awards within the film industry. He was born on November 11, 1974, in Hollywood, Los Angeles, California, United States.
DiCaprio is an only child of Irmelin Indenbirken, a secretary born in Germany, and George DiCaprio, an underground comic artist and producer/distributor of comics. On his father's side, he has half-Italian (from Naples) and half-German (from Bavaria) ancestry. On the other hand, on his mother's side, his grandfather Wilhelm Indenbirken was German and his grandmother Helene Indenbirken was a German citizen born in Russia under the name Yelena Smirnova.
He was named Leonardo because, while his pregnant mother was looking closely at a painting by the great artist Leonardo da Vinci in a museum, DiCaprio gave a strong kick inside her belly. His parents divorced when he was only one year old, and they shared custody of Leonardo until 1997.
Studies, beginnings in acting.
As for his education, he did not attend university and only took basic courses at John Marshall High School in Los Angeles. His career in the world of image and acting began when he followed his older stepbrother, Adam Farrar, in television advertising, starring in a commercial for the Matchbox car brand at the age of fourteen and subsequently participating in educational films. At the age of five, he was also part of the children's television series "Romper Room", but had to leave it as it was detrimental to him.
"1990 – 1991: Debut in television and cinema"
In 1990, he made his true television debut when he was cast to be a part of the "Parenthood" ensemble, a series based on the film of the same name. He then landed minor roles in several series, including "The New Lassie" and "Roseanne," as well as a brief part in "Santa Barbara." His work in "Parenthood" and "Santa Barbara" earned him a nomination for the Young Artist Award for Best Young Actor. His big screen debut came in 1991 with the science fiction and horror movie "Critters." Later on, he became a recurring member of the cast of the ABC sitcom "Growing Pains," playing Luke Brower. However, DiCaprio didn't achieve success in the film industry until 1992, when he was selected by Robert De Niro from among 400 young actors for the lead role in "This Boy's Life," which also starred Ellen Barkin and De Niro himself.
1993 – 1996
Later, in 1993, DiCaprio played the mentally disabled younger brother of Johnny Depp in "What's Eating Gilbert Grape." The film's director, Lasse Hallström, admitted that he initially sought a less attractive actor, but he decided on DiCaprio because he had become "the most observant actor" among all who auditioned. The film was a great financial and critical success, resulting in Leonardo being highly praised for his performance, which led to him being awarded the National Board of Review for Best Supporting Actor and nominated for an Academy Award and a Golden Globe. Subsequently, he had roles in films such as "The Quick and the Dead" (1995) and was one of the leads in "Romeo + Juliet" (1996).
But his big break came with director James Cameron, who offered him the lead male role in Titanic (1997), a movie that not only won a considerable number of Academy Awards but also became a social phenomenon. Afterwards, DiCaprio gained greater acceptance in the cinematic world, so he was part of numerous films such as:
The Man in the Iron Mask (1998)
The Beach (2000)
Catch Me If You Can (2002)
The Aviator (2004)
The Assassination of Richard Nixon (2004)
Blood Diamond (2006)
Gardener of Eden (2007)
Body of Lies (2008)
Orphan (2009, as producer)
Shutter Island (2010)
Inception (2010)
Django Unchained (2012)
The Great Gatsby (2013)
Runner Runner (2013)
The Wolf of Wall Street (2013)
The Revenant (2015)
The Audition (2015).
Curiosities
Interestingly, he was nominated for an Oscar five times: Best Supporting Actor for What's Eating Gilbert Grape, Best Actor for The Aviator, Blood Diamond and The Wolf of Wall Street. This generated a lot of jokes and talk of a supposed "curse" in Hollywood. But in 2015, he finally won the award thanks to his great performance in "The Revenant".
It should also be noted that DiCaprio is a committed environmentalist who has received praise from environmental groups for choosing to fly on commercial flights instead of private planes like most celebrities, and for driving an electric hybrid vehicle and having solar panels in his home.