Oprah Winfrey Biography
She is a hostess, actress, writer and producer. Best known for her work as hostess of her own television show: The Oprah Winfrey Show. The Oprah show was on the air for twenty-five seasons from 1986 to 2001.
Oprah Gail Winfrey was born on January 29, 1954 in Kosciusko, a rural town in Mississippi. Her mother was only 18 at the time she gave birth. The conception was the result of an adventure of one night with a two years older man. She spent the first six years of her life on her maternal grandmother's farm in Mississippi. Then she moved with her mother to a poor neighborhood in Milwaukee, Wisconsin.
At the age of 9, she was raped by one of her cousins. The cousin started the series of sexual abuse that Winfrey suffered for the next five years perpetrated by three other men who were "friends" of the family.
In her adolescence, her rebellion (stealing and ignoring the law) was about to take her to a reformatory. She was not sent to a detention center because she moved in with her father, a Nashville barber. Under the care of her father, she went from delinquent to honor roll member, won Miss Black America and was chosen as the most popular student at Nashville High School. In addition, she obtained an oratory scholarship for the Tennessee State University in 1971.
In 1973, when she was 19, she became the first African-American woman to appear on a Nashville newscast because she landed a job as a broadcaster for a local television network.
In 1976 she moved to Baltimore, Maryland and worked as a television presenter for the People Are Talking program. Being part of that program helped her to realize that that was not the ideal line of work for her because she could not help but cry when she had to tell sad news.
In Illinois, seven years later, she visualized where she should go with her career. She went from working in the AM Chicago program to conducting her own show. The Oprah Winfrey Show.
In the early 80s she met Stedman Graham, with whom he has a relationship until now.
In September 1985, The Oprah Winfrey Show began airing nationally. The program was presented on 120 channels and had an audience of 10 million people. By the end of the first year, she managed to defeat The Phil Donahue Show (the first television show with interviews) and managed to raise one hundred twenty-five million, thirty of which constituted Winfrey's salary.
The same year, she got a role in the movie "The Purple Color" directed by Steven Spielberg and was nominated to an Oscar in the Best Supporting Actress category. This was her first work as an actress but not the last one. One of her other roles is the one she played in the 1998 film "Beloved" based on the Pulitzer winning novel written by Toni Morrison.
Soon after, she obtained the full control of the program by including it under the command of the production company she created, that is, Harpo Productions. This improvement made the program audience increase.
In 1994 most of the interview programs intended to explore vulgar and sensationalist subjects. However, Oprah Winfrey decided not to follow the example of her competition. Although this decision had a negative effect on their audience level. Nevertheless, in the long-term viewers the effect was different because they learned to appreciate the dignity with which Oprah conducted the show.
In 2009, it was announced that Oprah Winfrey would leave her program once her contract with ABC ended (in 2011). After leaving the program, Oprah began working on her own television network. Oprah Winfrey Network.
During the last season of her show, Winfrey revealed that she had discovered the existence of her half-sister, Patricia. Winfrey explained that when she was nine years old, her mother became pregnant again but because she felt she could not support two girls financially, she was given up for adoption.
In 2003, she became the first African-American woman to appear in the list of billionaires published by Forbes magazine.
She is actively involved with several charitable organizations including: Oprah's Angel Network, which supports and promotes the creation of other charitable organizations and has managed to raise more than fifty-one million for this purpose. A Better Chance, is other organization which provides scholarships for African-American students and the third organization she has connections with is Family for Better Lives. This is an organization that brings education and medicine to places where it is needed, such as Uttarakhand (in north-east India) and Yonibana (West Africa).
In November of 2013, she was honored with the Presidential Medal of Freedom, an award given to her by President Barack Obama and considered the highest honor a civilian can have in the United States.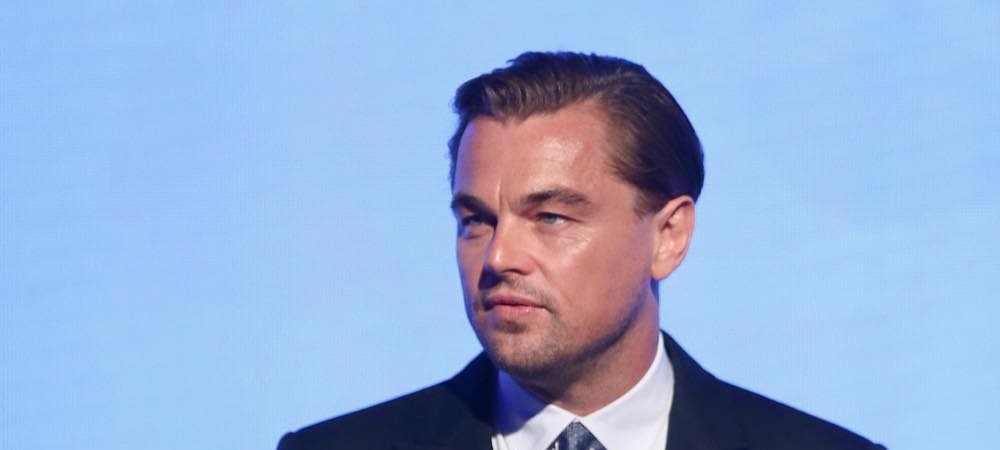 Biography of Leonardo DiCaprio
Leonardo Wilhelm DiCaprio is a renowned actor and film producer who has won numerous awards within the film industry. He was born on November 11, 1974, in Hollywood, Los Angeles, California, United States.
DiCaprio is an only child of Irmelin Indenbirken, a secretary born in Germany, and George DiCaprio, an underground comic artist and producer/distributor of comics. On his father's side, he has half-Italian (from Naples) and half-German (from Bavaria) ancestry. On the other hand, on his mother's side, his grandfather Wilhelm Indenbirken was German and his grandmother Helene Indenbirken was a German citizen born in Russia under the name Yelena Smirnova.
He was named Leonardo because, while his pregnant mother was looking closely at a painting by the great artist Leonardo da Vinci in a museum, DiCaprio gave a strong kick inside her belly. His parents divorced when he was only one year old, and they shared custody of Leonardo until 1997.
Studies, beginnings in acting.
As for his education, he did not attend university and only took basic courses at John Marshall High School in Los Angeles. His career in the world of image and acting began when he followed his older stepbrother, Adam Farrar, in television advertising, starring in a commercial for the Matchbox car brand at the age of fourteen and subsequently participating in educational films. At the age of five, he was also part of the children's television series "Romper Room", but had to leave it as it was detrimental to him.
"1990 – 1991: Debut in television and cinema"
In 1990, he made his true television debut when he was cast to be a part of the "Parenthood" ensemble, a series based on the film of the same name. He then landed minor roles in several series, including "The New Lassie" and "Roseanne," as well as a brief part in "Santa Barbara." His work in "Parenthood" and "Santa Barbara" earned him a nomination for the Young Artist Award for Best Young Actor. His big screen debut came in 1991 with the science fiction and horror movie "Critters." Later on, he became a recurring member of the cast of the ABC sitcom "Growing Pains," playing Luke Brower. However, DiCaprio didn't achieve success in the film industry until 1992, when he was selected by Robert De Niro from among 400 young actors for the lead role in "This Boy's Life," which also starred Ellen Barkin and De Niro himself.
1993 – 1996
Later, in 1993, DiCaprio played the mentally disabled younger brother of Johnny Depp in "What's Eating Gilbert Grape." The film's director, Lasse Hallström, admitted that he initially sought a less attractive actor, but he decided on DiCaprio because he had become "the most observant actor" among all who auditioned. The film was a great financial and critical success, resulting in Leonardo being highly praised for his performance, which led to him being awarded the National Board of Review for Best Supporting Actor and nominated for an Academy Award and a Golden Globe. Subsequently, he had roles in films such as "The Quick and the Dead" (1995) and was one of the leads in "Romeo + Juliet" (1996).
But his big break came with director James Cameron, who offered him the lead male role in Titanic (1997), a movie that not only won a considerable number of Academy Awards but also became a social phenomenon. Afterwards, DiCaprio gained greater acceptance in the cinematic world, so he was part of numerous films such as:
The Man in the Iron Mask (1998)
The Beach (2000)
Catch Me If You Can (2002)
The Aviator (2004)
The Assassination of Richard Nixon (2004)
Blood Diamond (2006)
Gardener of Eden (2007)
Body of Lies (2008)
Orphan (2009, as producer)
Shutter Island (2010)
Inception (2010)
Django Unchained (2012)
The Great Gatsby (2013)
Runner Runner (2013)
The Wolf of Wall Street (2013)
The Revenant (2015)
The Audition (2015).
Curiosities
Interestingly, he was nominated for an Oscar five times: Best Supporting Actor for What's Eating Gilbert Grape, Best Actor for The Aviator, Blood Diamond and The Wolf of Wall Street. This generated a lot of jokes and talk of a supposed "curse" in Hollywood. But in 2015, he finally won the award thanks to his great performance in "The Revenant".
It should also be noted that DiCaprio is a committed environmentalist who has received praise from environmental groups for choosing to fly on commercial flights instead of private planes like most celebrities, and for driving an electric hybrid vehicle and having solar panels in his home.