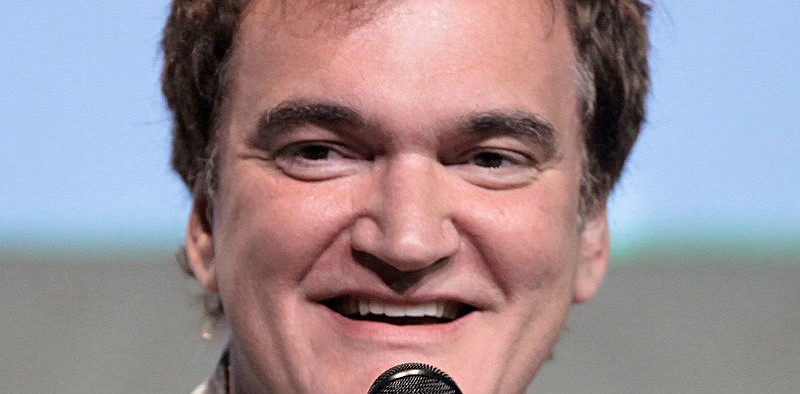 Quentin Tarantino Biography
Quentin Jerome Tarantino is a renowned American film director, screenwriter, producer and actor, born in Knoxville, Tennessee, on March 27, 1963. Some of his films are among the most important cinematographic works of the late twentieth century and of what goes from the 21st century.
Tarantino's movies are characterized by having a great content of violence (most of their characters are in the thin line between moral and immoral), privilege dialogue, have a choral cast, play with narrative structures and develop black humor. Quentin Tarantino has won two Oscars for "Best Original Screenplay" for his films: Pulp Fiction and Django Unchained. In addition to two other Golden Globe Awards, two BAFTA Awards and one "Golden Palm" at the Cannes Film Festival. He has also worked in chapters of prestigious television series and has been a producer of several horror films and martial arts.
Tarantino's parents are Tony Tarantino, a lover of acting and music, and Connie McHugh, a nurse, who would take care of him after their separation. They moved to Los Angeles and Quentin attended Fleming Junior School. His mother would be married to Curtis Zastoupil, Quentin's stepfather, for a couple of years.
One of Tarantino's first approaches to the cinema was as a spectator of martial arts films; another, as a horror film lover: when he was a child his favorite movie was Abbott and Castello meet Frankenstein, from 1948, where humor and death intermingle. At that time, he was passionate about the theater.
Quentin would attend school in Narbonne but retired shortly after to enter the James Best Theater Company. To financially support himself, Tarantino got a job in a porn theater and then in a video store in Manhattan Beach, the latter would be essential for his learning: "It was the best job I had until I was a director," he said. He also used to talk about movies with his friend Roger Avary. Later, he would say:
"When people ask me if I went to film school, I tell them: No, I went to see movies."
Several times Tarantino has claimed that one of his favorite films is Taxi Driver, 1976, directed by Martin Scorsese.
Regarding his private life, Quentin Tarantino has had fleeting courtships with the actress Mira Sorvino, with Allison Ander, Sofia Coppola, Julie Dreyfus, Kathy Griffin, Margaret Cho and Didem Erol. There has also been much speculation about his relationship with Uma Thurman, but they have never been able to relate beyond the cinematographic field. He is currently engaged with Daniella Pick.
In the 80s, Quentin Tarantino dedicated himself to write screenplays. He also entered to Sundance Institute program for independent film directors and continued his apprenticeship. In 1991, Reservoir Dogs would be listed. The producer, Lawrence Bender had contact with the script and was given the task of producing the same, along with Harvey Keitel, who also played one of the characters. Other actors in the play were: Lawrence Tierney, Chris Penn, Michael Madsen, Steve Buscemi, Tim Roth, and Tarantino. Reservoir Dogs is a cult film, independent and almost perfect. From there, Tarantino's ascent was swift. He received proposals to direct several films, but he decided to finish the script of another of his masterpieces: Pulp Fiction. Two more of his scripts were sold and filmed.
After Pulp Fiction would be released From Dusk Till Dawn (in which he would only be a scriptwriter) and Jackie Brown. Then, in the 21st century, he wrote and directed Kill Bill (Vol. 1 and Vol. 2), which deals with the subject of revenge, starring Uma Thurman, who had also helped him in the construction of the plot.
In 2005, Quentin Tarantino was "guest director" in the film Sin City, directed by Frank Miller and Robert Rodriguez, a friend of Tarantino. In 2009, he will be part of the Inglourious Basterds, whose story takes place during the Second World War and features performances by Brad Pitt, Christoph Waltz, Mélanie Laurent, Diane Kruger, Michael Fassbender, Daniel Brühl, Eli Roth, Til Schweiger, Gedeon Burkhard, Jacky Ido and Julie Dreyfus. In 2012 Django Unchained would premiere, whose history deals with the theme of American slavery; in the cast are Christoph Waltz, Jamie Foxx, Samuel L. Jackson and Leonardo DiCaprio.
Three years later, in 2015, The Hateful Eight appeared as one of his less acclaimed films. Inglourious Basterds and The Hateful Eight express Tarantino's historical investigations and, at the same time, imagination and show, respectively, another perspective on the facts.
The works of which Quentin Tarantino has been director and scriptwriter are: My Best Friend's Birthday, of 1987, short film that would become the base for the script of True Romance, 1993; Reservoir Dogs, of 1992; Pulp Fiction, 1994; Jackie Brown, from 1997; Kill Bill Vol. 1, of 2003; Kill Bill Vol. 2, 2004; Death Proof, 2007; Inglourious Basterds, 2009; Django Unchained, 2012; and The Hateful Eight, from 2015.
The actors who have performed in most works with Tarantino are Harvey Keitel, Michael Madsen, Uma Thurman, whom the director considers his "muse," Samuel L. Jackson and Christoph Waltz, winner of two Oscar Awards for "Best Actor" for appearances in Tarantino films.
One fact that is worth knowing is the director's dedication to the soundtracks of his works. In several interviews he has admitted how much he loves that moment of film creation: reflect through music, the "spirit of the film." In some sources, it is said that Quentin Tarantino affirmed his desire is to retire from filmmaking at the age of 60, only to continue as a screenwriter or writer.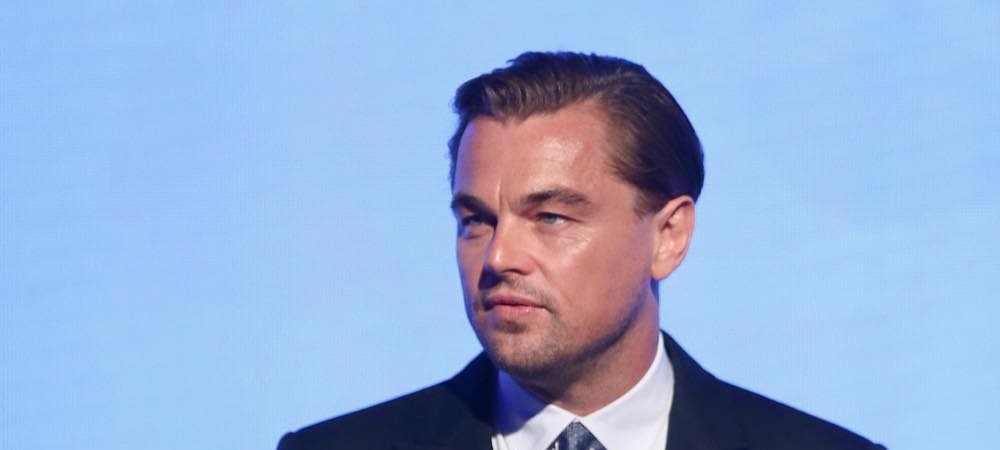 Biography of Leonardo DiCaprio
Leonardo Wilhelm DiCaprio is a renowned actor and film producer who has won numerous awards within the film industry. He was born on November 11, 1974, in Hollywood, Los Angeles, California, United States.
DiCaprio is an only child of Irmelin Indenbirken, a secretary born in Germany, and George DiCaprio, an underground comic artist and producer/distributor of comics. On his father's side, he has half-Italian (from Naples) and half-German (from Bavaria) ancestry. On the other hand, on his mother's side, his grandfather Wilhelm Indenbirken was German and his grandmother Helene Indenbirken was a German citizen born in Russia under the name Yelena Smirnova.
He was named Leonardo because, while his pregnant mother was looking closely at a painting by the great artist Leonardo da Vinci in a museum, DiCaprio gave a strong kick inside her belly. His parents divorced when he was only one year old, and they shared custody of Leonardo until 1997.
Studies, beginnings in acting.
As for his education, he did not attend university and only took basic courses at John Marshall High School in Los Angeles. His career in the world of image and acting began when he followed his older stepbrother, Adam Farrar, in television advertising, starring in a commercial for the Matchbox car brand at the age of fourteen and subsequently participating in educational films. At the age of five, he was also part of the children's television series "Romper Room", but had to leave it as it was detrimental to him.
"1990 – 1991: Debut in television and cinema"
In 1990, he made his true television debut when he was cast to be a part of the "Parenthood" ensemble, a series based on the film of the same name. He then landed minor roles in several series, including "The New Lassie" and "Roseanne," as well as a brief part in "Santa Barbara." His work in "Parenthood" and "Santa Barbara" earned him a nomination for the Young Artist Award for Best Young Actor. His big screen debut came in 1991 with the science fiction and horror movie "Critters." Later on, he became a recurring member of the cast of the ABC sitcom "Growing Pains," playing Luke Brower. However, DiCaprio didn't achieve success in the film industry until 1992, when he was selected by Robert De Niro from among 400 young actors for the lead role in "This Boy's Life," which also starred Ellen Barkin and De Niro himself.
1993 – 1996
Later, in 1993, DiCaprio played the mentally disabled younger brother of Johnny Depp in "What's Eating Gilbert Grape." The film's director, Lasse Hallström, admitted that he initially sought a less attractive actor, but he decided on DiCaprio because he had become "the most observant actor" among all who auditioned. The film was a great financial and critical success, resulting in Leonardo being highly praised for his performance, which led to him being awarded the National Board of Review for Best Supporting Actor and nominated for an Academy Award and a Golden Globe. Subsequently, he had roles in films such as "The Quick and the Dead" (1995) and was one of the leads in "Romeo + Juliet" (1996).
But his big break came with director James Cameron, who offered him the lead male role in Titanic (1997), a movie that not only won a considerable number of Academy Awards but also became a social phenomenon. Afterwards, DiCaprio gained greater acceptance in the cinematic world, so he was part of numerous films such as:
The Man in the Iron Mask (1998)
The Beach (2000)
Catch Me If You Can (2002)
The Aviator (2004)
The Assassination of Richard Nixon (2004)
Blood Diamond (2006)
Gardener of Eden (2007)
Body of Lies (2008)
Orphan (2009, as producer)
Shutter Island (2010)
Inception (2010)
Django Unchained (2012)
The Great Gatsby (2013)
Runner Runner (2013)
The Wolf of Wall Street (2013)
The Revenant (2015)
The Audition (2015).
Curiosities
Interestingly, he was nominated for an Oscar five times: Best Supporting Actor for What's Eating Gilbert Grape, Best Actor for The Aviator, Blood Diamond and The Wolf of Wall Street. This generated a lot of jokes and talk of a supposed "curse" in Hollywood. But in 2015, he finally won the award thanks to his great performance in "The Revenant".
It should also be noted that DiCaprio is a committed environmentalist who has received praise from environmental groups for choosing to fly on commercial flights instead of private planes like most celebrities, and for driving an electric hybrid vehicle and having solar panels in his home.