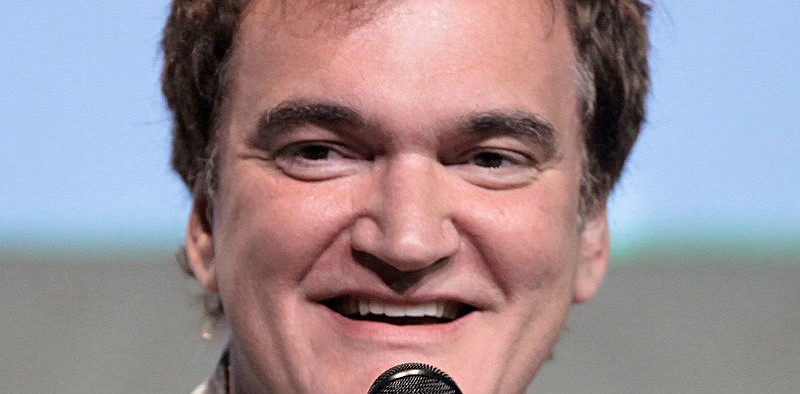 Quentin Tarantino Biography
Quentin Jerome Tarantino is a renowned American film director, screenwriter, producer and actor, born in Knoxville, Tennessee, on March 27, 1963. Some of his films are among the most important cinematographic works of the late twentieth century and of what goes from the 21st century.
Tarantino's movies are characterized by having a great content of violence (most of their characters are in the thin line between moral and immoral), privilege dialogue, have a choral cast, play with narrative structures and develop black humor. Quentin Tarantino has won two Oscars for "Best Original Screenplay" for his films: Pulp Fiction and Django Unchained. In addition to two other Golden Globe Awards, two BAFTA Awards and one "Golden Palm" at the Cannes Film Festival. He has also worked in chapters of prestigious television series and has been a producer of several horror films and martial arts.
Tarantino's parents are Tony Tarantino, a lover of acting and music, and Connie McHugh, a nurse, who would take care of him after their separation. They moved to Los Angeles and Quentin attended Fleming Junior School. His mother would be married to Curtis Zastoupil, Quentin's stepfather, for a couple of years.
One of Tarantino's first approaches to the cinema was as a spectator of martial arts films; another, as a horror film lover: when he was a child his favorite movie was Abbott and Castello meet Frankenstein, from 1948, where humor and death intermingle. At that time, he was passionate about the theater.
Quentin would attend school in Narbonne but retired shortly after to enter the James Best Theater Company. To financially support himself, Tarantino got a job in a porn theater and then in a video store in Manhattan Beach, the latter would be essential for his learning: "It was the best job I had until I was a director," he said. He also used to talk about movies with his friend Roger Avary. Later, he would say:
"When people ask me if I went to film school, I tell them: No, I went to see movies."
Several times Tarantino has claimed that one of his favorite films is Taxi Driver, 1976, directed by Martin Scorsese.
Regarding his private life, Quentin Tarantino has had fleeting courtships with the actress Mira Sorvino, with Allison Ander, Sofia Coppola, Julie Dreyfus, Kathy Griffin, Margaret Cho and Didem Erol. There has also been much speculation about his relationship with Uma Thurman, but they have never been able to relate beyond the cinematographic field. He is currently engaged with Daniella Pick.
In the 80s, Quentin Tarantino dedicated himself to write screenplays. He also entered to Sundance Institute program for independent film directors and continued his apprenticeship. In 1991, Reservoir Dogs would be listed. The producer, Lawrence Bender had contact with the script and was given the task of producing the same, along with Harvey Keitel, who also played one of the characters. Other actors in the play were: Lawrence Tierney, Chris Penn, Michael Madsen, Steve Buscemi, Tim Roth, and Tarantino. Reservoir Dogs is a cult film, independent and almost perfect. From there, Tarantino's ascent was swift. He received proposals to direct several films, but he decided to finish the script of another of his masterpieces: Pulp Fiction. Two more of his scripts were sold and filmed.
After Pulp Fiction would be released From Dusk Till Dawn (in which he would only be a scriptwriter) and Jackie Brown. Then, in the 21st century, he wrote and directed Kill Bill (Vol. 1 and Vol. 2), which deals with the subject of revenge, starring Uma Thurman, who had also helped him in the construction of the plot.
In 2005, Quentin Tarantino was "guest director" in the film Sin City, directed by Frank Miller and Robert Rodriguez, a friend of Tarantino. In 2009, he will be part of the Inglourious Basterds, whose story takes place during the Second World War and features performances by Brad Pitt, Christoph Waltz, Mélanie Laurent, Diane Kruger, Michael Fassbender, Daniel Brühl, Eli Roth, Til Schweiger, Gedeon Burkhard, Jacky Ido and Julie Dreyfus. In 2012 Django Unchained would premiere, whose history deals with the theme of American slavery; in the cast are Christoph Waltz, Jamie Foxx, Samuel L. Jackson and Leonardo DiCaprio.
Three years later, in 2015, The Hateful Eight appeared as one of his less acclaimed films. Inglourious Basterds and The Hateful Eight express Tarantino's historical investigations and, at the same time, imagination and show, respectively, another perspective on the facts.
The works of which Quentin Tarantino has been director and scriptwriter are: My Best Friend's Birthday, of 1987, short film that would become the base for the script of True Romance, 1993; Reservoir Dogs, of 1992; Pulp Fiction, 1994; Jackie Brown, from 1997; Kill Bill Vol. 1, of 2003; Kill Bill Vol. 2, 2004; Death Proof, 2007; Inglourious Basterds, 2009; Django Unchained, 2012; and The Hateful Eight, from 2015.
The actors who have performed in most works with Tarantino are Harvey Keitel, Michael Madsen, Uma Thurman, whom the director considers his "muse," Samuel L. Jackson and Christoph Waltz, winner of two Oscar Awards for "Best Actor" for appearances in Tarantino films.
One fact that is worth knowing is the director's dedication to the soundtracks of his works. In several interviews he has admitted how much he loves that moment of film creation: reflect through music, the "spirit of the film." In some sources, it is said that Quentin Tarantino affirmed his desire is to retire from filmmaking at the age of 60, only to continue as a screenwriter or writer.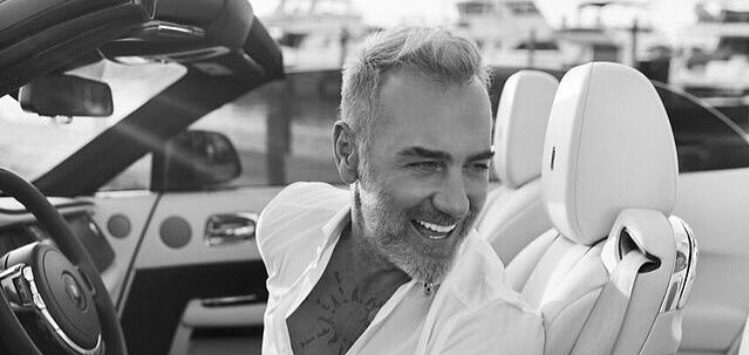 Gianluca Vacchi biography
Gianluca Vacchi (August 5, 1967) Born in Bologna, Italy. Italian businessman and artist, known for his eccentricity and the way he manages his money, throwing lavish and expensive parties. His lifestyle is frequently shared by the businessman through his social networks.
Vacchi is a man of more than 50 years who has attracted the attention of various people, not only for his eccentricity but also for his physical attractiveness. He currently has more than 15 million followers on instagram and since 2014 he has become popular with the hashtag #GVLifestyle.
There is only one life and you have to live it trying to enjoy everything you can.

Gianluca Vacchi
Family and studies
Gianluca Vacchi grew up in a wealthy family. From an early age he was interested in business. He studied economics and then began to be part of the family business. Later he founded the company IMA, a company dedicated to the creation of pharmaceuticals, cosmetics and others. Over time, Vacchi diversified his businesses, participating in different business projects. While doing this, he increased his capital, becoming a billionaire in a matter of a few years.
Change of lifestyle
After several years in the industry, Gianluca Vacchi left the family business in charge of his cousin and dedicated himself fully to enjoying his life, since at the age of forty he had not explored and enjoyed everything he achieved in those years. After thinking about the way he had lived until then, he decided to change his lifestyle. He started by working on his physique, improving his diet and exercising. He complemented this, with hours in the sauna and cryotherapy and shortly after the effort began to show.
At 47, he became known on social networks with a photo in which he was seen riding with the famous American actor Zac Efron.
Since then, he began to attract the attention of the public for his sensual dances, his eccentric and expensive parties. Likewise, through the networks he showed the large number of properties he owned: mansions, houses on the beach, yachts, motorcycles, cars and even a helicopter.
In 2016, the videos of Vacchi and his girlfriend at the time, Giorgia Gabriele, dancing to different Latin music songs, went viral. It was then that it became a trend. Many were interested in the lifestyle of the 49-year-old man, surrounded by beautiful women and with an exorbitant fortune. Since then, the daily life of the famous Italian has been shared by social networks. He is currently one of the most famous adult influencers on the platform.
The following year he ended his relationship with his girlfriend Gabriele, and a short time later he was seen with the beautiful Colombian model, Ariadna Gutiérrez. That same year he published his book Enjoy (2016), which, in Vacchi's words, is a conceptual biography. In this book, he talks about his experiences, gives advice and encourages people to enjoy life to the fullest.
During this period of his life, the Italian has been seen with famous Latin, American and European artists, which has increased his popularity. Among the artists with whom he has been associated are the singers: J. Balvin, Luis Fonsi, Sebastián Yatra, Ozuna, Daddy Yankee and Yandel, among others. In 2017, Vacchi was seized by Banco BPM. He later explained that this does not greatly affect his fortune and that it was all a disagreement with the bank.
Facet as DJ
In recent years, Gianluca Vacchi has dabbled in music as a DJ, working with great figures such as Steve Aoki, Nicola Zucchi, Christian Lena and Albertino, among others. He currently has a contract with the Spinnin 'Records label. His first song, entitled Viento, appeared under this label on August 13, 2017. This song currently has more than 27 million views on YouTube.
After Viento, Tump-it came out, a theme that quickly became a trend. In August he released the song Sigamos Bailando, his collaboration with Yandel and Luis Fonsi. Later he released the song Waglio, in collaboration with Alessio and in 2019, he released Asho mami and Mueve.
Vacchi has made several tours as a DJ and worked in clubs such as Amnesia Ibiza, Sutton Club and Sutton Barcelona, among others.
Gianluca news
Currently Vacchi, is romantically involved with the young model Sharon Fonseca. On May 10, 2020, during the celebration of Mother's Day, he announced via Instragram that he and his girlfriend were expecting their first child.
Birth of your child
On October 28, Gianluca and Sharon announced the birth of their daughter Blu Jerusalema Vacchi, true to their style, this announcement was made through their Instagram accounts.