Adam Sandler biography
In 1966, on September 9, in Brooklyn, New York, the comedian Adam Richard Sandler was born. His home, with parents of Russian descent, was constituted under Judaism. He shared his childhood with his brother Scott, and his sisters, Elizabeth, and Valerie Sandler, in Manchester, New Hampshire. The move took place when little Adam was only five years old. Over the years his talent for comedy became increasingly evident. His school friends recognized him as the best prankster. At the age of seventeen, encouraged by his brother, at Bacthon Club, he presented a small improvisation that would open his way to different clubs in the county where he lived.
His big screen debut was in 1989. The movie Going Overboard, directed by Valerie Breiman, tells the story of a comedian who wants to work on the cruise where the man who played such a role seems to have fallen by the board. This film had the second release in 1996, by Vidmark Entertainment, taking advantage of Sandler's fame on Saturday Night Live, Happy Gilmore, and Billy Madison. The entrance to the world of cinema brought with it other films such as Coneheads, The Wedding Singer, The Waterboy, Mr. Deeds and Big Daddy, among other successes at the box office.
After his first appearance in a film, he worked as a comedian in different clubs in Los Angeles, a situation that made possible his meeting with Dennis Miller, who recommended him to appear on Saturday Night Live, producer Lorne Michaels. In 1990 he was hired as a writer for the same program and in later years he would gain fame when performing comic songs such as The Chanukah Song and The Thanksgiving Song. By 1993 he was part of the movie Coneheads with Chris Farley, Phil Hartman, Curtin ane and David Spade. And in '94 he was one of the protagonists in Airheads with Steve Buscemi and Brendan Fraser. He is followed by heavily criticized films such as Billy Madison in 1995, Bulletproof in 1996 and the financial successes Happy Gilmore in 1996 and The Wedding Singer 1998. His first great success in comedy comes with the film The Waterboy, which would give him significant recognition public.
In 2002, the film Punch Drunk Love, by director Paul Thomas Anderson, showed a different side of the actor. Sandler played Barry Egan, an entrepreneur who owes his success to bathroom cleaning supplies. He has an unbearable family, a lonely life full of problems that triggers fits of anger. The man catches the attention of Lena, a co-worker of his unpleasant sister. The encounter meant a change in the life of the unfortunate businessman. Undoubtedly, it is one of his less taquilleras films and the best received by critics. Roger Ebert declared that Sandler had talent, clearly wasted in poorly written works and flat characters without development. Punch Drunk Love gave him the Golden Globe nomination.
In 2004, the movie Spanglish, by director James L. Brooks, told the life perspective of Cristina Moreno, a young woman who described her mother as the most influential woman for her. The essays presented at Princeton as a requirement for admission are overshadowed by Cristina's story, who tells how her mother fights for a better life for both. The conflict generated by the idiomatic shock leads Flor to work at Jhon's house, starring Sandler, and face the cultural differences between a Mexican immigrant and a dysfunctional American family.
In 2007, along with Kevin James, he starred in I Now Pronoun You Chuck and Larry. The next work would be a drama called Reign Over Me, directed by Mike Binder, who plays what happened on September 11 from the perspective of a man who loses his family and is reunited with an old friend. In 2008 he wrote and starred in You Do Not Mess with Zohan alongside Robert Smigel and Judd Apatow, directed by Dennis Dugan. In that same year, 2008, he shared the stage with Keri Russell and Russel Brand the movie Bedtime Stories. The character played by Sandler was a janitor who told stories to his nephews so they could sleep; These stories came true the next day. The theme and writing made the film the first family movie of the comedian. After starring in Funny People, Sandler was invited in 2010, both by this film by Judd Apatow and Punch Drunk Love, to join the Academy of Motion Picture Arts and Sciences. According to the Top 40 published by Vanity Fair about the highest income celebrities in Hollywood, Sandler is ranked 7th with $ 50 million for his films.
He has worked as a doubler at Hotel Transylvania, 2012, and Hotel Transylvania 2, with the character of Drak, Count Dracula, and at Zookeeper, lending his voice to Monkey. It was double and screenwriter in Eight Crazy Nights. He also lent the voice to Deuce Bigalow: Male Gigolo, as well as being the executive producer. The most recent films, including the first and second part of Grown Ups, have been strongly criticized. Mark Olsen spoke for The Los Angeles Times defining the comedian as the antithesis of Judd Apatow and the similarity with Tyler Perry. In 2017 he returned to work on a drama called The Meyerowitz Stories, earning the applause of the critics.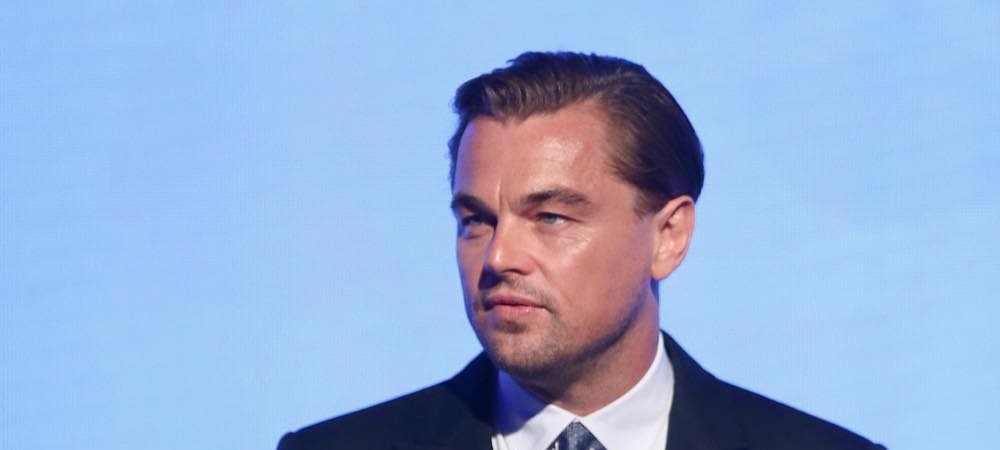 Biography of Leonardo DiCaprio
Leonardo Wilhelm DiCaprio is a renowned actor and film producer who has won numerous awards within the film industry. He was born on November 11, 1974, in Hollywood, Los Angeles, California, United States.
DiCaprio is an only child of Irmelin Indenbirken, a secretary born in Germany, and George DiCaprio, an underground comic artist and producer/distributor of comics. On his father's side, he has half-Italian (from Naples) and half-German (from Bavaria) ancestry. On the other hand, on his mother's side, his grandfather Wilhelm Indenbirken was German and his grandmother Helene Indenbirken was a German citizen born in Russia under the name Yelena Smirnova.
He was named Leonardo because, while his pregnant mother was looking closely at a painting by the great artist Leonardo da Vinci in a museum, DiCaprio gave a strong kick inside her belly. His parents divorced when he was only one year old, and they shared custody of Leonardo until 1997.
Studies, beginnings in acting.
As for his education, he did not attend university and only took basic courses at John Marshall High School in Los Angeles. His career in the world of image and acting began when he followed his older stepbrother, Adam Farrar, in television advertising, starring in a commercial for the Matchbox car brand at the age of fourteen and subsequently participating in educational films. At the age of five, he was also part of the children's television series "Romper Room", but had to leave it as it was detrimental to him.
"1990 – 1991: Debut in television and cinema"
In 1990, he made his true television debut when he was cast to be a part of the "Parenthood" ensemble, a series based on the film of the same name. He then landed minor roles in several series, including "The New Lassie" and "Roseanne," as well as a brief part in "Santa Barbara." His work in "Parenthood" and "Santa Barbara" earned him a nomination for the Young Artist Award for Best Young Actor. His big screen debut came in 1991 with the science fiction and horror movie "Critters." Later on, he became a recurring member of the cast of the ABC sitcom "Growing Pains," playing Luke Brower. However, DiCaprio didn't achieve success in the film industry until 1992, when he was selected by Robert De Niro from among 400 young actors for the lead role in "This Boy's Life," which also starred Ellen Barkin and De Niro himself.
1993 – 1996
Later, in 1993, DiCaprio played the mentally disabled younger brother of Johnny Depp in "What's Eating Gilbert Grape." The film's director, Lasse Hallström, admitted that he initially sought a less attractive actor, but he decided on DiCaprio because he had become "the most observant actor" among all who auditioned. The film was a great financial and critical success, resulting in Leonardo being highly praised for his performance, which led to him being awarded the National Board of Review for Best Supporting Actor and nominated for an Academy Award and a Golden Globe. Subsequently, he had roles in films such as "The Quick and the Dead" (1995) and was one of the leads in "Romeo + Juliet" (1996).
But his big break came with director James Cameron, who offered him the lead male role in Titanic (1997), a movie that not only won a considerable number of Academy Awards but also became a social phenomenon. Afterwards, DiCaprio gained greater acceptance in the cinematic world, so he was part of numerous films such as:
The Man in the Iron Mask (1998)
The Beach (2000)
Catch Me If You Can (2002)
The Aviator (2004)
The Assassination of Richard Nixon (2004)
Blood Diamond (2006)
Gardener of Eden (2007)
Body of Lies (2008)
Orphan (2009, as producer)
Shutter Island (2010)
Inception (2010)
Django Unchained (2012)
The Great Gatsby (2013)
Runner Runner (2013)
The Wolf of Wall Street (2013)
The Revenant (2015)
The Audition (2015).
Curiosities
Interestingly, he was nominated for an Oscar five times: Best Supporting Actor for What's Eating Gilbert Grape, Best Actor for The Aviator, Blood Diamond and The Wolf of Wall Street. This generated a lot of jokes and talk of a supposed "curse" in Hollywood. But in 2015, he finally won the award thanks to his great performance in "The Revenant".
It should also be noted that DiCaprio is a committed environmentalist who has received praise from environmental groups for choosing to fly on commercial flights instead of private planes like most celebrities, and for driving an electric hybrid vehicle and having solar panels in his home.