Adam Sandler biography
In 1966, on September 9, in Brooklyn, New York, the comedian Adam Richard Sandler was born. His home, with parents of Russian descent, was constituted under Judaism. He shared his childhood with his brother Scott, and his sisters, Elizabeth, and Valerie Sandler, in Manchester, New Hampshire. The move took place when little Adam was only five years old. Over the years his talent for comedy became increasingly evident. His school friends recognized him as the best prankster. At the age of seventeen, encouraged by his brother, at Bacthon Club, he presented a small improvisation that would open his way to different clubs in the county where he lived.
His big screen debut was in 1989. The movie Going Overboard, directed by Valerie Breiman, tells the story of a comedian who wants to work on the cruise where the man who played such a role seems to have fallen by the board. This film had the second release in 1996, by Vidmark Entertainment, taking advantage of Sandler's fame on Saturday Night Live, Happy Gilmore, and Billy Madison. The entrance to the world of cinema brought with it other films such as Coneheads, The Wedding Singer, The Waterboy, Mr. Deeds and Big Daddy, among other successes at the box office.
After his first appearance in a film, he worked as a comedian in different clubs in Los Angeles, a situation that made possible his meeting with Dennis Miller, who recommended him to appear on Saturday Night Live, producer Lorne Michaels. In 1990 he was hired as a writer for the same program and in later years he would gain fame when performing comic songs such as The Chanukah Song and The Thanksgiving Song. By 1993 he was part of the movie Coneheads with Chris Farley, Phil Hartman, Curtin ane and David Spade. And in '94 he was one of the protagonists in Airheads with Steve Buscemi and Brendan Fraser. He is followed by heavily criticized films such as Billy Madison in 1995, Bulletproof in 1996 and the financial successes Happy Gilmore in 1996 and The Wedding Singer 1998. His first great success in comedy comes with the film The Waterboy, which would give him significant recognition public.
In 2002, the film Punch Drunk Love, by director Paul Thomas Anderson, showed a different side of the actor. Sandler played Barry Egan, an entrepreneur who owes his success to bathroom cleaning supplies. He has an unbearable family, a lonely life full of problems that triggers fits of anger. The man catches the attention of Lena, a co-worker of his unpleasant sister. The encounter meant a change in the life of the unfortunate businessman. Undoubtedly, it is one of his less taquilleras films and the best received by critics. Roger Ebert declared that Sandler had talent, clearly wasted in poorly written works and flat characters without development. Punch Drunk Love gave him the Golden Globe nomination.
In 2004, the movie Spanglish, by director James L. Brooks, told the life perspective of Cristina Moreno, a young woman who described her mother as the most influential woman for her. The essays presented at Princeton as a requirement for admission are overshadowed by Cristina's story, who tells how her mother fights for a better life for both. The conflict generated by the idiomatic shock leads Flor to work at Jhon's house, starring Sandler, and face the cultural differences between a Mexican immigrant and a dysfunctional American family.
In 2007, along with Kevin James, he starred in I Now Pronoun You Chuck and Larry. The next work would be a drama called Reign Over Me, directed by Mike Binder, who plays what happened on September 11 from the perspective of a man who loses his family and is reunited with an old friend. In 2008 he wrote and starred in You Do Not Mess with Zohan alongside Robert Smigel and Judd Apatow, directed by Dennis Dugan. In that same year, 2008, he shared the stage with Keri Russell and Russel Brand the movie Bedtime Stories. The character played by Sandler was a janitor who told stories to his nephews so they could sleep; These stories came true the next day. The theme and writing made the film the first family movie of the comedian. After starring in Funny People, Sandler was invited in 2010, both by this film by Judd Apatow and Punch Drunk Love, to join the Academy of Motion Picture Arts and Sciences. According to the Top 40 published by Vanity Fair about the highest income celebrities in Hollywood, Sandler is ranked 7th with $ 50 million for his films.
He has worked as a doubler at Hotel Transylvania, 2012, and Hotel Transylvania 2, with the character of Drak, Count Dracula, and at Zookeeper, lending his voice to Monkey. It was double and screenwriter in Eight Crazy Nights. He also lent the voice to Deuce Bigalow: Male Gigolo, as well as being the executive producer. The most recent films, including the first and second part of Grown Ups, have been strongly criticized. Mark Olsen spoke for The Los Angeles Times defining the comedian as the antithesis of Judd Apatow and the similarity with Tyler Perry. In 2017 he returned to work on a drama called The Meyerowitz Stories, earning the applause of the critics.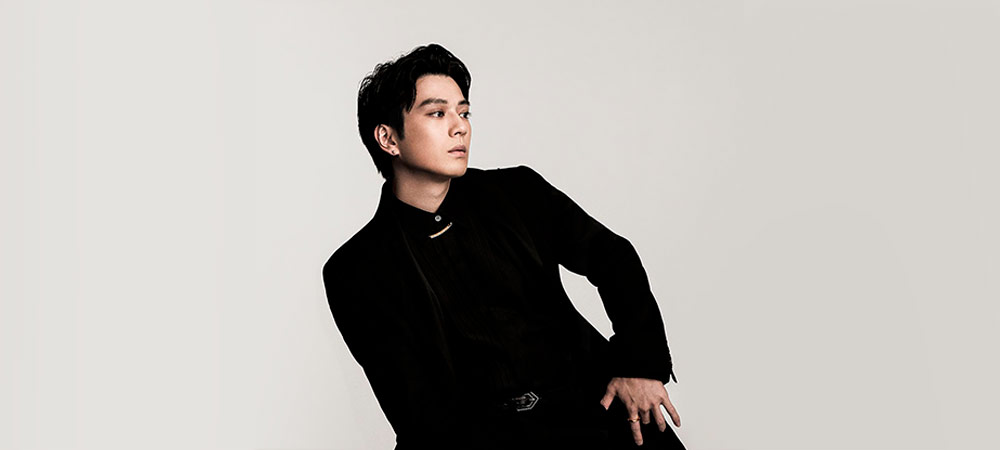 Arata Mackenyu Biography
Mackenyu Maeda (前田 真剣佑), also known artistically as Arata Mackenyu or simply Mackenyu (November 16, 1996), is an actor from Los Angeles, California, United States. He is renowned for his outstanding portrayal of Roronoa Zoro in the live-action adaptation of "One Piece".
Early years
Mackenyu Maeda, better known as Arata Mackenyu or simply Mackenyu, is an actor of Japanese descent who grew up in Los Angeles, United States. He is the son of the renowned martial artist and actor, Sonny Chiba, and Tamami Chiba. In addition, he has an older half-sister named Juri Manase and a younger brother named Gordon Maeda.
Mackenyu comes from a prominent family with a deep-rooted tradition in the world of acting. This passion for performing has been passed down from generation to generation, from his own father to his uncle Jiro Chiba, and even to his two siblings. Despite being born in the United States, Mackenyu holds Japanese nationality, a choice that involves renouncing his second nationality due to legal restrictions and cultural considerations in Japan. This commitment to his cultural heritage and his desire to reside in Japan led him to make this decision.
At Beverly Hills High School, where he successfully completed his studies and graduated.
Beginnings
In his adolescence, Mackenyu discovered his passion for acting after being inspired by Haruma Miura, with whom he would later share the lead role in "Brave: Gunjō Senki", sadly, shortly before the actor's tragic passing. Prior to this, he had been involved in projects alongside his father and other renowned performers, such as "Oyaji" and "Buzz (So-On: The Five Oyaji)".
In the year 2014, Mackenyu achieved his first leading role in a film called "Take a Chance". Additionally, he dazzled in a poignant short film portraying the life of a Japanese family affected by the aftermath of World War II, titled "Tadaima". This short film received the prestigious award for Best Narrative Short at the Asian American Film Festival in Philadelphia.
Career
His fame began to take off in 2015 when he secured the role of Eiji Tomari in "Kamen Rider Drive: Surprise Future". Just a year later, he joined the cast of the movie "Chihayafuru: Kami no Ku" ("Chihayafuru Part 1"), an adaptation of the manga "Chihayafuru", in which he portrayed Arata Wataya, a passionate karuta competitor. Subsequently, he was once again called upon to embody this iconic character in "Chihayafuru: Shimo no Ku" ("Chihayafuru Part 2").
In early 2016, Mackenyu took a significant step in his career by making his debut in the world of theater, participating in the Japanese musical "Boys Over Flowers" ("Hana Yori Dango: The Musical").
Mackenyu has experienced continuous growth in his acting career. Starting with his portrayal of Kazuya "Toji" Tojigamori in "Peach Girl", he continued to excel in the world of entertainment. In 2018, he starred in the series "Todome no Kiss" ("Kiss that Kills") as Takauji Namiki. Shortly thereafter, he reprised his iconic role as Arata Wataya in the movie "Chihayafuru: Musubi" ("Chihayafuru Part 3").
During the same period, he showcased his versatility by joining the supporting cast of "Pacific Rim: Uprising" as Ryoichi, a cadet and pilot of the jaeger Saber Athena.
Mackenyu had a successful year on the big screen in 2020. In January, he was part of the main cast in the film "Kaiji: The Final Game" as Minato Hirose. By the end of January, he took on the role of Aki Miyata in "Our 30 Minute Sessions".
A year later, in a new production, Mackenyu took on the lead role in the film "Brave: Gunjō Senki", where he portrayed Aoi Nishino, a student and member of the school archery club.
In 2021, Mackenyu made the decision to part ways with Top Coat and temporarily suspended all his activities in Japan, aiming to expand his career internationally. One of his early prominent roles in this new chapter of his acting career was that of Pegasus Seiya in the live-action adaptation of "Knights of the Zodiac", which hit the screen in May 2023. Furthermore, in 2022, we saw him in the role of Scar in "Fullmetal Alchemist: Revenge of Scar".
Furthermore, on August 31, 2023, the American audience marked the thrilling premiere of the live-action adaptation based on the popular manga and anime "One Piece". In this standout production, Arata Mackenyu took on a starring role, portraying Roronoa Zoro, a swordsman. He shared the set with Iñaki Godoy, Emily Rudd, Taz Skylar, Peter Gadiot, Morgan Davies, Jeff Ward, Jacob Gibson, among others.
Personal life
Since 2014, Mackenyu has made Tokyo, Japan, his home. In this city that has stolen his heart, he sealed his love by marrying Natsumi Okamoto. Currently, the couple is expecting their first child together.
Mackenyu is also a father to a child born when he was young. Speculation has arisen that the conception of his daughter may be related to a traumatic incident he experienced at the age of fourteen, involving a family friend. To date, Arata Mackenyu has chosen not to publicly address this matter, which has been handled with discretion and discussed very little.
Controversies and Accusations Involving Mackenyu
The Japanese actor is embroiled in multiple controversies in his home country, where several individuals, including a journalist, have publicly leveled accusations of rape and attempted murder against him. Regarding allegations of sexual abuse, three women have shared their experiences anonymously, detailing that Mackenyu would intoxicate them, stalk them, and at times, confine them, sometimes in the company of others. Additionally, there have been suggestions of more individuals making allegations, though these have not been publicly disclosed. As of now, the actor has not issued any comments on the matter.
Facts about Arata Mackenyu
He is a fan of anime, with one of his favorites being "Hunter x Hunter".
He changed his artistic name after portraying Arata Wataya.
He is fluent in English.
He resides in Tokyo.
Over the years, he has been part of live-action adaptations of famous anime series like Fullmetal Alchemist, Saint Seiya, Peach Girl, Tokyo Ghoul, Chihayafuru, and Rurouni Kenshin.
He had to pierce his ears for his role as Roronoa Mackenyu.
He learned to play the piano at the age of eleven.
Sadly, his father Sonny Chiba passed away due to complications from Covid-19.
He practices martial arts.
His father portrayed Hattori in Quentin Tarantino's film "Kill Bill Vol. 2".
He was a member of a musical band during his school years.
Filmography
Arata Mackenyu's Acting Roles:
Film
"Oyaji" (2007).
"Buzz (So-On: The Five Oyaji)" (2014).
"Tadaima" (2015).
"Kamen Rider Drive: Surprise Future" (2015).
"Take a Chance" (2015).
"Chihayafuru Parte 1" (2016).
"Chihayafuru Parte 2" (2016).
"Night's Tightrope" (2016).
"Bittersweet" (2016).
"Let's Go, Jets!" (2017).
"JoJo's Bizarre Adventure: Diamond Is Unbreakable Chapter I" (2017).
"Peach Girl" (2017).
"Pacific Rim: Uprising" (2018).
"Chihayafuru Parte 3" (2018).
"Over Drive" (2018).
"Impossibility Defense" (2018).
"Code Blue: The Movie" (2018).
"12 Suicidal Teens" (2019).
"Tokyo Ghoul S" (2019).
"NiNoKuni" (2019).
"Kaiji: Final Game" (2020).
"Our 30-Minute Sessions" (2020).
"Tonkatsu DJ Agetarō" (2020).
"Brave: Gunjō Senki" (2021).
"The Master Plan" (2021).
"Rurouni Kenshin: The Final" (2021).
"Fullmetal Alchemist: The Revenge of Scar" (2022).
"Fullmetal Alchemist: The Final Alchemy" (2022).
"Knights of the Zodiac" (2023).
TV
"Yume wo Ataeru" (2015).
"Sakurasaku" (2016).
"Tomorrow, I'll Surely Love You Again" (2016).
"Brass Dreams" (2016).
"Fugitive Boys" (2017).
"Kiss that Kills" (2018).
"Two Homelands" (2019).
"Our Dearest Sakura" (2019).
"Remote de Korosareru" (2020).
"The End of the Tiny World: Half A Year Later" (2021).
"Ichikei's Crow: The Criminal Court Judges" (2021).
"One Piece" (2023).