Grumpy Cat History
Grumpy Cat (2012 – May 17, 2019). It is a cat that, thanks to its particular appearance, its small stature, frown, and indecipherable race became a celebrity. Grumpy Cat became photographed alongside celebrities such as Stan Lee and Jennifer Lopez. Grumpy Cat lived in Arizona, southwest United States.
Grumpy Cat was very popular because it managed to get a smile on the faces of millions of people around the world. Its real name was Tardar Sauce, it found fame when its owner posted a picture of her little kitten on the Reddit site in 2012. It quickly captured the attention of thousands of viewers who quickly made it viral. Grumpy, as it grew older, gained a large following, about 8.5 million fans on Facebook, 2.5 million followers on Instagram and 1.5 million on Twitter.
It was a loving cat and loved being in its owner's arms and receiving caresses. Since then, Grumpy Cat was invited to Good Morning America, CBS Evening News, and even American Idol and The Bachelorette. Its image appeared in the Honey Nut Cheerios cereal, and it attended the South by Southwest festival, where people surrounded it to take pictures and touch it.
The Grenade brand got the rights to make use of the image of the cat in its iced coffee "Grumppuccino". But, it is said that the brand used its image on other products that were not authorized, hence Grumpy Cat Limited demanded the company.
In 2014, the Lifetime channel produced a movie called "Grumpy Cat's Worst Christmas Ever" with the voice of Aubrey Plaza. In addition, 884 items, such as T-shirt and cups and other items, were offered through the official Grumpy website. The earnings were very high. Grumpy had a urinary tract infection that unfortunately it could not resist despite receiving quality medical assistance. Unfortunately, its death was known on May 17, 2019. Hollywood celebrities and Internet users, in general, did not hesitate to express their condolences and their love for this particular kitten.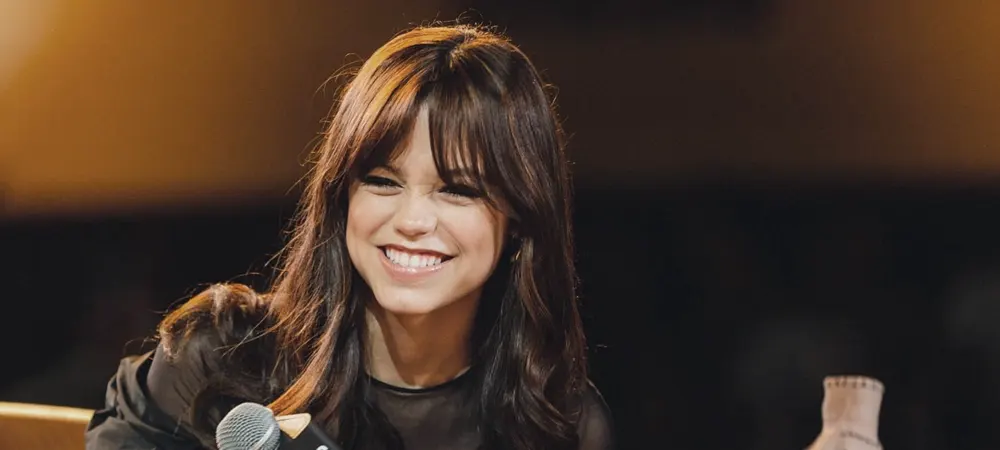 Jenna Ortega biography
Jenna Ortega is an American actress and writer, born on September 27, 2002 in Coachella, California. She is known for her role as Harley Diaz on the Disney series "Stuck in the Middle".
Not much is known about Ortega's early life and childhood. She is the fourth child of Natalie López and Edward Ortega, and comes from a large family with an older brother, two older sisters, and younger twin siblings. She began acting at a young age, and has mentioned that she would have liked to enjoy a more normal childhood experience.
Artistic career
Jenna Ortega showed an interest in acting from a young age. In 2012, she made her debut, appearing in an episode of the comedy series "Rob". She also appeared in an episode of "CSI: NY" as Aimee Moore.
In 2013, Ortega played the role of the vice president's daughter in "Iron Man 3". She also played Annie in "The Purge: Anarchy" that same year.
Ortega was chosen to play young Jane Villanueva in the series "Jane the Virgin". The show tells the story of Jane Villanueva, played by Gina Rodriguez, who becomes accidentally pregnant after being artificially inseminated. The series also stars Jaime Camil, Justin Baldoni, Yael Grobglas, Brett Dier, and Andrea Navedo.
In 2014, Netflix cast Ortega as Darcy, Richie's best friend, in the series "Richie Rich".
Ortega then joined the Disney family, playing Harley Diaz in the series "Stuck in the Middle". The show follows a large Latinx family, with Harley being the middle child among seven siblings. The show shows the chaos and fun of growing up in a big family.
Two years later, Ortega shared the screen with actor David Arquette in "Saving Flora" (A Great Friendship), playing the role of Dawn. In 2019, Netflix released the second season of its highly successful series "You". Ortega played Ellie, the younger sister of Delilah Alves. That same year, she joined the cast of "The Babysitter: Killer Queen" as Phoebe Atwell. In the following year, she appeared on screen with Jennifer Garner, Edgar Ramirez, Julian Lerner, and Everly Carganilla in the Netflix comedy "Yes Day".
In "The Fallout: Life After", Ortega played the role of Vada. The film is about Vada, a high school student who struggles to deal with the emotional aftermath of a school tragedy. The film also stars dancer and actress Maddie Ziegler, Shailene Woodley, Lumi Pollack, Niles Fitch, and Julie Bowen. This film marks a change in Ortega's acting career, as she began to take on more roles in horror and suspense films, such as "Scream 5", "X", and "Studio 666", which was directed by BJ McDonnell and the Foo Fighters.
In 2022, we will see Ortega as Wednesday Addams, also known as Merlina Addams, in Tim Burton's Netflix series "Merlina" (Wednesday). She is currently working on several film projects, and we look forward to seeing more from her in the future.
Ortega's voice has brought characters to life, such as Princess Isabel in the "Elena of Avalor" program and the film "Elena and the Secret of Avalor"; Gabriella Espinosa in "The Green Neighbors"; and Brooklynn in "Jurassic World: Cretaceous Camp".
In 2021, Ortega debuted as a writer with her book "It's All Love".
Ortega is not very active on social media, but she does post content about her family, friends, and work. In an interview, she mentioned that she tries to take breaks from social media, as she knows that it is one of the most commonly used forms of communication, but she needs a break from it. She has more than 8.6 million followers.