Grumpy Cat History
Grumpy Cat (2012 – May 17, 2019). It is a cat that, thanks to its particular appearance, its small stature, frown, and indecipherable race became a celebrity. Grumpy Cat became photographed alongside celebrities such as Stan Lee and Jennifer Lopez. Grumpy Cat lived in Arizona, southwest United States.
Grumpy Cat was very popular because it managed to get a smile on the faces of millions of people around the world. Its real name was Tardar Sauce, it found fame when its owner posted a picture of her little kitten on the Reddit site in 2012. It quickly captured the attention of thousands of viewers who quickly made it viral. Grumpy, as it grew older, gained a large following, about 8.5 million fans on Facebook, 2.5 million followers on Instagram and 1.5 million on Twitter.
It was a loving cat and loved being in its owner's arms and receiving caresses. Since then, Grumpy Cat was invited to Good Morning America, CBS Evening News, and even American Idol and The Bachelorette. Its image appeared in the Honey Nut Cheerios cereal, and it attended the South by Southwest festival, where people surrounded it to take pictures and touch it.
The Grenade brand got the rights to make use of the image of the cat in its iced coffee "Grumppuccino". But, it is said that the brand used its image on other products that were not authorized, hence Grumpy Cat Limited demanded the company.
In 2014, the Lifetime channel produced a movie called "Grumpy Cat's Worst Christmas Ever" with the voice of Aubrey Plaza. In addition, 884 items, such as T-shirt and cups and other items, were offered through the official Grumpy website. The earnings were very high. Grumpy had a urinary tract infection that unfortunately it could not resist despite receiving quality medical assistance. Unfortunately, its death was known on May 17, 2019. Hollywood celebrities and Internet users, in general, did not hesitate to express their condolences and their love for this particular kitten.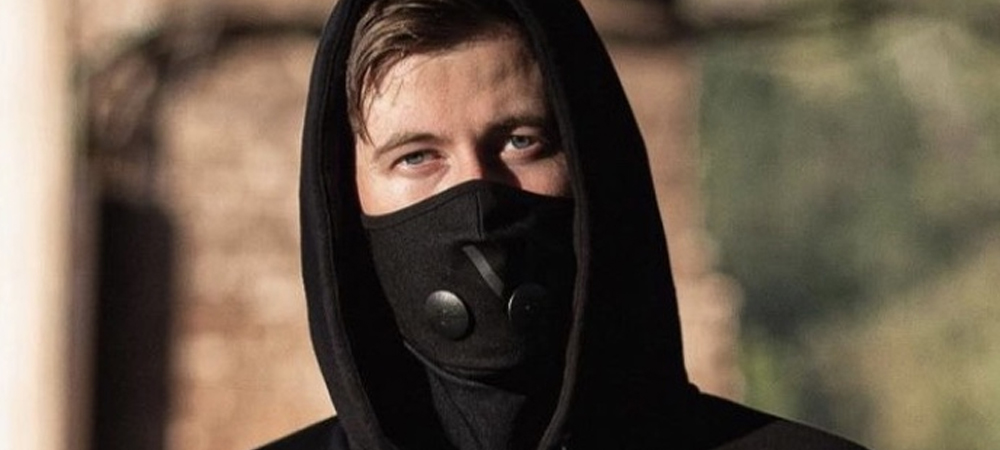 Alan Walker Biography
Alan Walker (August 24, 1997) DJ and producer. He was born in Northampton, England. He lived in Bergen, Norway because at the age of two his parents moved there for work reasons. His interest in music began when he met and closely followed the careers of producers like K-391 and Ahrix, Alan spent hours watching videos of them on YouTube, and also closely followed composers Steve Jablonsky and Hans Zimmer. Thus, Walker began to create his own music from his laptop. He began composing under the pseudonym DJ Walkzz.
His most popular composition in his beginnings was titled Fade (2014) its virtual launch was due to an error by Walker who uploaded it by mistake, but what he did not know is that it would be popular quickly with the public and the record label NoCopyrightSounds (NCS ) with whom he had signed a contract. NoCopyrightSounds launched Faded on its YouTube channel in late 2014. It was very successful and had over 300 million views.
The songs Specter and Force followed in 2015. The same year he managed to sign with the important Sony Music Entertainment (SME), they released Faded, a vocal and remastered version of Faded. The song had the vocal collaboration of Iselin Solheim and contained the instrumental version. Within a few weeks of the release, it began to lead the top positions on the European charts. It got 2 billion views on YouTube, making the song the most popular. Two months later, he released the acoustic version of it, titled Faded (Restrung). Then Walker released Sing Me to Sleep, singer Iselin Solheim reappeared, this time with an instrumental version.
Subsequently, he released three remixes, one of the Coldplay song Hymn for the Weekend, another of the Cash Cash & Digital Farm Animals Millionaire (ft. Nelly) song, and the last of Sia's song, Move Your Body. Before the end of 2016, his followers were able to enjoy his new single Alone. Noonie Bao collaborated. Later, an instrumental remix version and an acoustic version titled Alone (Restrung) was released.
It is important to mention that 2017 was a low production year for Alan Walker: he released his new single Tired, which featured the voice of Irish singer Gavin James and then a remix produced by Kygo was released. We must say that Walker has walked in the paths of the various branches of electronic music, for example, EDM, Progressive House, Drum & bass. He will soon be taking his music to Japan, South Korea, and other surrounding areas. The following year, he started performing in Canada. In 2018 he went on several tours of Europe and Asia.
Alan Walker Songs
Faded
Diamond Heart (feat. Sophia Somajo)
Alone
Darkside (feat. Au / Ra & Tomine Harket)
The Specter
All Falls Down (feat. Noah Cyrus & Digital Farm Animals)
Different World (feat. Sofia Carson, K-391 & CORSAK)
Ignite
Impossible
Sing me to sleep
Without love
Heart
Tired (feat. Gavin James)
Baby don't go
Specter
Do it all for you
Force
Heading Home (I Stand Alone)
My heart Stay.