Anton Van Leeuwenhoek biography
Anton van Leeuwenhoek (October 24, 1632 – August 26, 1723) considered the father of microbiology. He was born in Delft, the Netherlands. Baptized in the Protestant Reformed Church. His parents served as basket traders, Philips Teunisz Leeuwenhoek and Margriete Jacobsdr van den Berch. The occupation of his parents prevented him from studying, so he received a basic education at home. His father died when he was only five years old. As a result, his mother married for the second time and decided to send Anton to a boarding school, located in Warmond. At the age of 16, his stepfather died and simultaneously left the boarding school.
After leaving the boarding school he returned to his hometown, where he found a job in a small shop of fabrics. Thanks to his work he met for the first time a simple microscope, consisting of a small magnifying glass installed on a stand, used by fabric dealers to check the quality of the fabric. From that moment his interest in the operation of this device was increased.
Although apparently his life was spent between work, the observation, and the laboratory. He married on July 11, 1654, with Berber de Mey, daughter of a cloth merchant. With her he had five children, four of them died at an early age. Later in 1666, his wife died and he married again in 1671 with Cornelia Swalmius, from this union a daughter was born.
"Whenever I discovered something remarkable, I thought it was my duty to leave my discovery on paper so that all the ingenious people could be informed of it." Anton van Leeuwenhoek
By the year 1654 his interest in the microscope had become an obsession, he began to investigate and experiment in his free time, he analyzed small objects, he also made improvements to the tissues, experimenting with different magnifying glasses to acquire and trade higher quality fabrics. After numerous studies and polished glass, made with his own hands, he developed a fixation method for biconvex lenses, which catapulted as the biggest advance of microscopes until now. We see that his advances with glass not only served him to work with fabrics and threads, to be a curious and excellent worker, but that they began their research and great discoveries that changed the course of biology.
He was the first to observe bacteria and protozoa. His research in the lower animals refuted the hypothesis of spontaneous generation and his observations laid the foundations of bacteriology and protozoology. In addition, he discovered the red blood cells, he could see through the microscope, the capillary vessels through which the blood flows from the veins to the arteries, reaffirming Harvey's theory. He also studied the capillary system and clearly detail the life cycles of the insects. Anton van Leeuwenhoek was certainly the first person to observe bacteria, even without being aware of it. Thanks to these investigations he is recognized as the father of microbiology.
Few people in his city were interested in his studies and advances, except Dr. Regnier de Graaft, a distinguished doctor, who not only spent hours debating and sharing knowledge but motivated him to write letters to the Royal Society of London to give an account of his findings. In a letter dated September 7, 1674, he explained how he had seen tiny life forms in the waters of a lake in the city. Although at first, he received no answer, in the year 1676, Anton van Leeuwenhoek describes in a letter the result of an investigation in which he found what we know today as protozoan organisms. Later he received a response from the Royal Society of London and gained prestige among researchers.
In 1680, due to his scientific contributions, he showed that the yeast was composed of tiny globular particles. Consequently, Anton van Leeuwenhoek is elected to be part of the Royal Society of London. Years later the Academy of Sciences of Paris invited him to be a member of this institution. During these decades his research career was growing and his studies were becoming more complete and complex. It was so important that he received illustrious visitors, among whom Peter I of Russia, Frederick II of Prussia and James II of England stand out, who came before him to observe, through his microscopes, his findings.
He died in Delft, on August 26, 1723, at the age of 90, because of a strange illness, which he himself described as a strange malaise that caused contractions in his diaphragm involuntarily. This disease is currently known as Leeuwenhoek's disease. In his testament the donation of 26 microscopes to the Royal Society.
Despite being despised for his humble origin and for not having studied, centuries later, he would be considered the precursor of experimental biology, cell, and microbiology. Throughout his life, he manufactured more than 500 lenses. His development of the microscope was used and perfected by Christiaan Huygens. In his honor, in 1877, the Royal Dutch Academy of Arts and Sciences created the Leeuwenhoek Medal, which is awarded every decade to the scientist who has made the greatest contribution to Microbiology.

Friedlieb Ferdinand Runge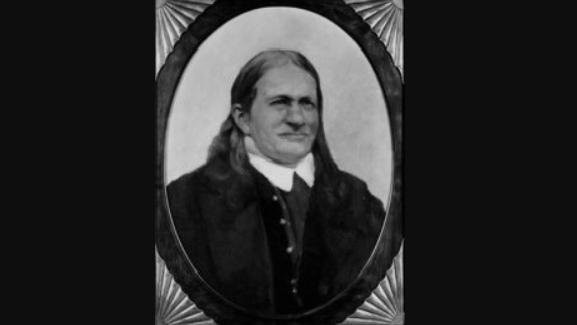 Friedlieb Ferdinand Runge Biography
Friedlieb Ferdinand Runge (February 8, 1794 – March 25, 1867) was born in Hamburg, Germany. Chemist and pharmacist, famous for discovering caffeine in 1820, after being encouraged to study coffee beans by renowned German scientist Johann Wolfgang Goethe.
Runge is considered one of the most prominent scientists of the 19th century. However, he was little appreciated at the time. Among his most outstanding findings are: atropine, aniline, phenol, quinine, pyrrole, and tar distilled dyes, as well as chromatography. Throughout his academic career he served as a professor at the universities of Berlin and Wroclaw, subsequently worked for a pharmaceutical company in which he sought financial support to make his discoveries profitable. However, his efforts were ignored.
Studies and beginnings
He was born into a humble family that lived in Billwerder (Hamburg). His father was a Lutheran pastor. He studied at the primary school located in Schiffbeck, after a few years he began to be interested in science, a passion he has cultivated since then. After carrying out his basic academic training, he chose as a profession the pharmaceutical company, an area in which she quickly excelled, thus earning her own livelihood since she was young. At the beginning of the 1810s, he observed how a drop of belladonna increased the diameter of the pupil of the eye in a cat, thus discovering the mydriatic effect of the plant. In 1816, he entered the University of Berlin, where he studied medicine, two years later he continued his training in Göttingen, the city in which he carried out his practices in chemistry.
Career
At the end of his formative period in Göttingen, he moved to Jena, where shortly thereafter he obtained his Ph.D. in Physics, after presenting an essay in which he delved into the poisoning with Belan and Belladonna. At that time he had as a Professor of Chemistry Johann Wolfgang Döbereiner, a renowned German chemist who invited Johann Wolfgang Goethe to observe Runge's discovery about the effect of belladonna on the pupil, for this the young scientist presented himself with a cat, which had pupils of different diameter, impressed by his discovery, Goethe gave him a box of coffee beans and asked him to analyze the chemical composition of coffee, research that resulted in the discovery of caffeine in 1820.
Before his great discovery, he returned to Berlin, where he began to work as a university professor while continuing to work as a pharmacist. During this period, he lived with the famous physicist Johann Christian Poggendorf who was his school partner in Schiffbeck. Together, they turned their home into a laboratory, where they conducted numerous experiments. At the beginning of the 1820s, he carried out various studies related to indigo dye and its chemical composition (salts and metal oxides), information that was part of his doctoral thesis. He later published Recent phytochemical discoveries, a work in which he delved into this area of ​​science, seeking to establish scientific phytochemistry.
During his stay in Berlin, he began teaching about plants and technical chemistry. In 1823, he traveled to Paris to continue studying, later moved to Wroclaw for a short time, then visited Switzerland, France, Germany, Holland, and England. After traveling through Europe, Runge settled in Wroclaw, a city where he served as an associate professor at the Faculty of Philosophy at the University of Wroclaw, without receiving a fixed salary. In the course of these years he gave various conferences and focused on his research, with the goal of carrying out chemical studies that had a practical benefit; a short time later he left his job at the university to devote himself fully to research. In 1832 he was hired to direct the technical management of a chemical factory sponsored by the Prussian government, located in Oranienburg.
While working at the factory, he discovered the aniline and phenol by distilling the coal tar, aware of the entrepreneurial potential of this discovery, he sought the support of the company. However, the factory director rejected the proposals proposed by Runge. For this discovery, he was exalted at the Industrial Congress in London and was later awarded in Berlin. For this same period, he investigated the intensities of the colors through the filter paper. In 1852 he was fired after being accused of working for a short time, an accusation that was linked to the academic activity of the scientist, who at this time focused on his studies and published about seven books. Runge lived for a short time of the pension of the company, which stopped arriving after the death of the owner.
The last years of his life faced serious financial problems, falling into oblivion. However, he continued to carry out research on practical chemistry, produced artificial fertilizers and wrote several books, including maintenance letters, a book in which he gave advice on the domestic environment, such as preparations, recipes, and Tricks to eliminate stains and odors. After a long academic career the scientist died on March 25, 1867, in Oranienburg, was buried in the municipal cemetery.
Although his studies and approaches were little appreciated in his time, currently Runge, he is considered one of the most relevant scientists of the nineteenth century.
Friedlieb Ferdinand Runge doodle
Google honored the scientist on the 225th anniversary of his birth, becoming the center of the Doodle on February 8th. In the image, the scientist is seen surrounded by his discoveries such as caffeine and the mydriatic effect of belladonna on the cat's eyes.