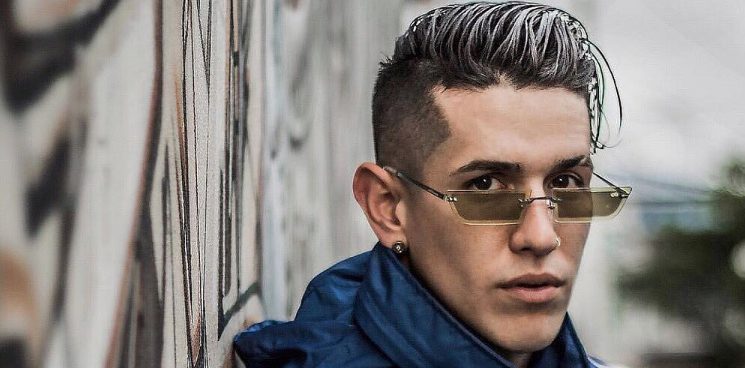 Lenny Tavárez Biography
Julio Manuel González Tavárez (May 19, 1987) was born in San Juan, Puerto Rico. Singer and songwriter, known in the music industry for being part of the Dyland & Lenny duo, famous exponents of the Puerto Rican urban scene. They became known with the debut album My World (2010), followed by My World 2 (2013). These two albums consolidated the career of young artists who for 2013 decided to undertake separate paths. Since then Tavárez began his solo career by excelling in the urban music scene with the songs La Nena, Fantasías y Caviar. In the ten years of his career, he has collaborated with famous artists such as Pitbull, Luis Fonsi, Farrruko, J Álvarez, Cosculluela, Alex Rose, Miky Woodz, Rauw Alejandro, Lyanno, Noriel, among others.
Beginnings
Before devoting himself completely to music, he became interested in sports, seriously thinking about to be a basketball player with his friend Carlos Castillo Cruz. However, they put aside this idea for 2008, at which point he decided to undertake his artistic career with Cruz, forming the Dyland & Lenny duo, through which they became known since 2009. In the early years, the duo wrote and recorded their songs with Elías de León, renowned producer of the urban music scene and founder of the White Lion label, label with which they have worked recognized exponents of the urban genre such as Julio Voltio, Tego Calderón, Calle 13, Cosculluela, Darell and Nicky Jam, among others.
Dyland & Lenny (2009-2013)
After starting his artistic career at the White Lion label, they signed a contract with LunnyTunes, a famous duo of producers and singers, who has collaborated with renowned artists, such as Tego Calderón, Wisin & Yandel, Daddy Yankee, Arcangel, among others. In 2010 they debut with the album My World, an album that consisted of fifteen songs, including the hit songs Quiere pa' que te quieran, Nadie te Amara Como yo, Caliente with Arcangel and Tu Cuerpo es ley, collaboration with Zion & Lennox. Shortly after its release, it was positioned in the country's music rankings, later the duo started the album's promotions by visiting countries such as Panama, Venezuela, Chile, the United States, among others.
In the middle of the following year, they released the single Pégate Más, which quickly positioned itself in the musical tops. Later the remix of Pégate Más came out, along with Juan Magan. In August of the following year, they published their collaboration with Pitbull and Beatriz Luengo, entitled Sin Ti (I Don't Want to Miss a Thing), a theme that had two videos (Lyric and official) on the artist's channel. That same year they collaborated with Gusttavo Lima in Balada.
Beginning in 2013, they participated in the song Danza Kuduro by Don Omar and shortly thereafter they released, My World 2 (2013), an album that had eleven songs, including their collaboration with Lima and Pégate Mas. Among the most outstanding songs of the album are Darte Lo Tuyo, along with J. Álvarez, La Cura with Yomo, Que Vuele with Victor Manuelle and El Juego with Cosculluela. By this time the artists were recognized on the scene, becoming nominated as Revelation Duo at the Lo Nuestro Awards and Duo of the Year at the Texas Awards. However, after working together for four years they decided to take separate paths.
Career as a soloist
Lenny began his career as a soloist shortly after the separation of the duo, debuting with the single La Nena, published in December 2014. The following year he released the single Fantasias, under the EM Music Inc label, after its release, the song became in trend positioning in the radio stations of Latin America. That same year he launched his collaboration with Pusho, entitled Tortura.
In the course of 2016, he launched Fantasías (Remix) with De La Ghetto and J Alvarez, No se que fue, Como tu no hay and Si Tu cama hablara with Cosculluela, songs that consolidated the artist's career as a soloist; promoting these he visited several Latin American countries, between these Colombia and Venezuela. In recent years Tavárez ventured as an entrepreneur, launching a line of protein products called Pro-Fit 7.
The following year Tavárez published the hits Caviar, No quiero amor with Farruko, Caviar (Remix) with Kevin Roldan & Darell, Toma Bebe with Anonimus and Secreto. In 2018, he released his first EP entitled Pop Porn, an album that includes the songs Marihua, El Punto, To To, Te Lo Metí and Sueños Mojados.
After the publication of this, he made several collaborations such as Comenzar de cero and No Quiere amores with Ronald «El Killa»; Hoy with Lyanno and Rauw Alejandro; Paraiso with Pau Muro; Aquella Vez with Lyanno and Chris Wandel; Mi llamada with Rauw Alejandro; Toda (Remix) with Lyanno, Cazzu, Rauw Alejandro and Alex Rose; and No me equivoque with Miky Woodz, among others. In the course of 2019, Tavárez has participated in the song A Prueba de balas with Dayme and The High.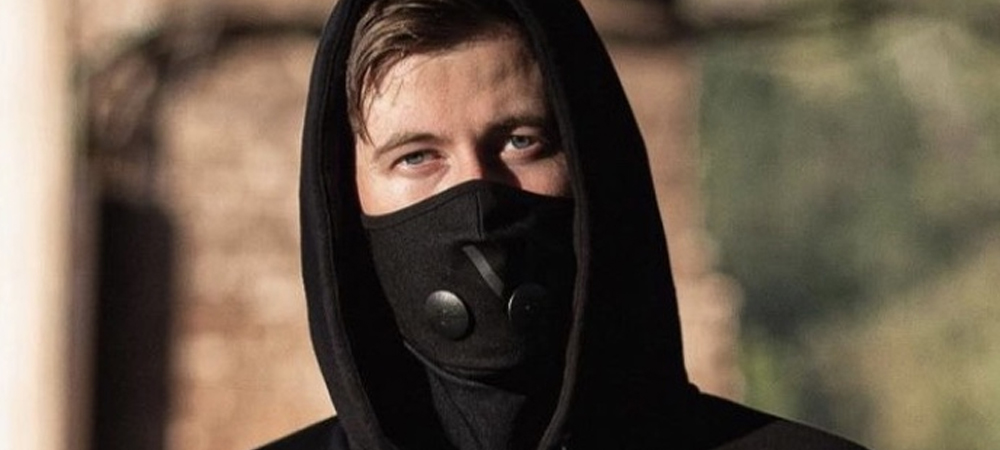 Alan Walker Biography
Alan Walker (August 24, 1997) DJ and producer. He was born in Northampton, England. He lived in Bergen, Norway because at the age of two his parents moved there for work reasons. His interest in music began when he met and closely followed the careers of producers like K-391 and Ahrix, Alan spent hours watching videos of them on YouTube, and also closely followed composers Steve Jablonsky and Hans Zimmer. Thus, Walker began to create his own music from his laptop. He began composing under the pseudonym DJ Walkzz.
His most popular composition in his beginnings was titled Fade (2014) its virtual launch was due to an error by Walker who uploaded it by mistake, but what he did not know is that it would be popular quickly with the public and the record label NoCopyrightSounds (NCS ) with whom he had signed a contract. NoCopyrightSounds launched Faded on its YouTube channel in late 2014. It was very successful and had over 300 million views.
The songs Specter and Force followed in 2015. The same year he managed to sign with the important Sony Music Entertainment (SME), they released Faded, a vocal and remastered version of Faded. The song had the vocal collaboration of Iselin Solheim and contained the instrumental version. Within a few weeks of the release, it began to lead the top positions on the European charts. It got 2 billion views on YouTube, making the song the most popular. Two months later, he released the acoustic version of it, titled Faded (Restrung). Then Walker released Sing Me to Sleep, singer Iselin Solheim reappeared, this time with an instrumental version.
Subsequently, he released three remixes, one of the Coldplay song Hymn for the Weekend, another of the Cash Cash & Digital Farm Animals Millionaire (ft. Nelly) song, and the last of Sia's song, Move Your Body. Before the end of 2016, his followers were able to enjoy his new single Alone. Noonie Bao collaborated. Later, an instrumental remix version and an acoustic version titled Alone (Restrung) was released.
It is important to mention that 2017 was a low production year for Alan Walker: he released his new single Tired, which featured the voice of Irish singer Gavin James and then a remix produced by Kygo was released. We must say that Walker has walked in the paths of the various branches of electronic music, for example, EDM, Progressive House, Drum & bass. He will soon be taking his music to Japan, South Korea, and other surrounding areas. The following year, he started performing in Canada. In 2018 he went on several tours of Europe and Asia.
Alan Walker Songs
Faded
Diamond Heart (feat. Sophia Somajo)
Alone
Darkside (feat. Au / Ra & Tomine Harket)
The Specter
All Falls Down (feat. Noah Cyrus & Digital Farm Animals)
Different World (feat. Sofia Carson, K-391 & CORSAK)
Ignite
Impossible
Sing me to sleep
Without love
Heart
Tired (feat. Gavin James)
Baby don't go
Specter
Do it all for you
Force
Heading Home (I Stand Alone)
My heart Stay.