Personal information
Full name

Guillermo Kunno

Birthdate

May 8, 2000

Age
22 years old
Occupation

TikToker and influencer

By-name

Daddy Kunno

Nationality

Mexican

Parents

Lucy
Guillermo

Zodiac sign
Taurus
Biography of Kunno
Guillermo Kunno (born May 8, 2000), also known as Kunno or Papi Kunno, is a Mexican TikToker and influencer who gained fame in 2020 after his video "Kunno Caminata" went viral on TikTok. Kunno started his adventure on TikTok in February 2019. He is known for being controversial; he has a large number of followers and detractors. In 2020, he ventured into acting, appearing in one of the episodes of "Como dice el Dicho." Later, he made his singing debut with the single "Tal vez No" and in 2022, he appeared as a guest on the series "Wild Rhythm."
Who is Kunno?
He is a singer, TikToker, and social media celebrity of Mexican origin. He was born in Monterrey, Nuevo León, on May 8, 2000. His first name is Guillermo. His parents are Lucy and Guillermo, and he has a brother named Chris. His parents named him Kunno after actor Kuno Becker, who is known for playing Santiago Muñoz in the Goal movie series (2005-08). Kunno is a member of the LGBTQ+ community and openly displays his identity on social media. From a young age, he became interested in makeup.
Kunno: TikTok Star
Like other young stars, Kunno found fame on the TikTok platform in February 2019. He quickly gained followers with his reaction videos, choreographies, and other content, though he also became known for his controversial statements. In the course of 2020, Kunno was heavily criticized for his unfavorable comments about women and his reactions to videos of younger individuals. Because of this, he has been accused of misogyny and normalizing pedophilia.
Despite the controversy, Kunno achieved fame in mid-2020 after his video "Kunno Caminata" to the song "4k" by El Alfa and Noriel went viral. The video became so popular that his number of followers surpassed 11 million. By 2021, his number of followers reached 19 million. At the time, the "Kunno Caminata" was copied by several celebrities such as Thalia, Erika Buenfil, and Livia Brito. The video and its choreography remained popular for several months.
@.kunno

Quien se iba a imaginar todo lo que lograría esta caminata🤩
Controversial HolaFan!
After achieving fame, controversy did not leave Kunno behind. In September 2020, the TikToker was heavily criticized for joining the HolaFan! platform, where artists charge for special mentions, greetings, etc. The cost of his greeting was 1,200 Mexican pesos, which fans considered excessive. Later that month, he left the platform.
Kunno as an actor
Also in September 2020, Kunno achieved one of his biggest dreams: to be an actor. he made his acting debut on September 26, 2020, in one of the episodes of the series "Como Dice el Dicho," where he played the role of Gabo. Two months later, in November 2020, Kunno appeared in the music video for "Bichota" by Colombian singer Karol G.
In 2021, he appeared in the music video for "Chupable" by El Alfa "El Jefe" with Chicky Bom Bom and Ryan Castro. In the video, Kunno appeared several times dancing with the singers and other invited dancers.
Debut and musical career of Kunno
On January 13, 2021, he made his singing debut with the release of the single "Tal vez no" on Spotify and YouTube, as well as other digital platforms. The song quickly gained millions of plays on both sites, becoming very popular on social media. In less than a year, the song surpassed 20 million views on YouTube.
In June 2021, he released his second single "Crush" and in September, "Que perra soy" was released. Both singles were popular on social media, especially on TikTok where several challenges and trends appeared.
@.kunno

Ya estamos a nada de comenzar a grabar el videoclip de #QPS 😍🔥 a quienes hagan el trend… SERÁN PARTE DE EL😳✨ seguiré reaccionando🤩
The following month, Kunno collaborated with El Cherry Scom and Rodrigo Rodríguez on the single "Hoy Te Toca."
"I consider myself what I am: a celebrity and an artist" – Kunno
In February 2022, Kunno appeared in the music video for "Suelta" by Dimelo Flow with Rauw Alejandro, Mr. Vegas, María Becerra, and Fatman Scoop. After its release, the song quickly reached a million plays on YouTube. Later, in May, Kunno released the single "Yo Nunca Nunca," an EDM track by Poncho de Nigris, with Fano, Finisho, and Dj Cobra Monterrey.
Grammys 2021
In March 2021, the young TikToker announced that he would make a small appearance at the special Grammy Awards 2021 broadcast on E!. The news sparked a wave of reactions, both positive and negative, as many fans thought the TikToker would be present at the awards ceremony. However, Kunno did not participate in the awards ceremony but in the special on the red carpet: E! Front Row. The program saw him participate from social media and with a dress designed by Benito Santos.
Wild Rhythm
On March 2, 2022, Kunno appeared as a guest artist in two episodes of the series "Wild Rhythm": "To Hell with It" and "The Barrio." In the series, his participation was brief, as he was limited only to dancing, sharing scenes with dancers Luisa and Carolina Eusse and actress Paulina Dávila. In addition to Dávila, the series was starred by Greeicy Rendón.
30 facts about Kunno
He is homosexual, and, as he says himself: "Even if you don't believe it, I'm gay."
His real name is Kunno, although many people think it is just his artistic name.
His mother was inspired by actor Kuno Becker and gave it her own touch by adding an "n." Kunno is not his only name, he has a composite name… His name is Guillermo, like his dad, although he hates being called: Memo, Memin.
He has 16 tattoos on his body (2019).
He loves makeup.
He does not eat cheese in any of his presentations, that is to say: he does not eat pizza.
He does not like Michael Jackson.
He has never eaten beets or beets. He does not like their earthy smell.
His favorite animal is the Lion, he has it tattooed on his chest.
He is hyperactive, he has a lot, but a lot of energy.
He considers himself a little apathetic. One of his favorite words is: No!
His lucky number is 13.
He has it hidden in a tattoo.
His favorite drink is Strawberry-Kiwi Electrolite.
He has broken his head 3 times.
His biggest fear is a tsunami.
He speaks English and French. He says so.
He does not like shorts. He does not like that garment at all.
He loves the sun too much.
He was born in 2000.
According to Kunno himself, he never sweats his face.
He has many piercings.
His favorite series is Glee.
He is always dancing.
He has a huge ego, in his own words: He shines with his own light!
On TikTok he has collaborated with Rod Contreras and other Mexican influencers
He is close with Domelipa, he even recorded her proposal to Dekko.
He has a YouTube channel for vlogs, challenges, and content about his life.
He got to walk in the New York Fashion Week.
He talks about his experience with liposuction and his recovery on TikTok.
Songs
Tal vez no (2021)
Qué perra soy (2021)
Crush (2021)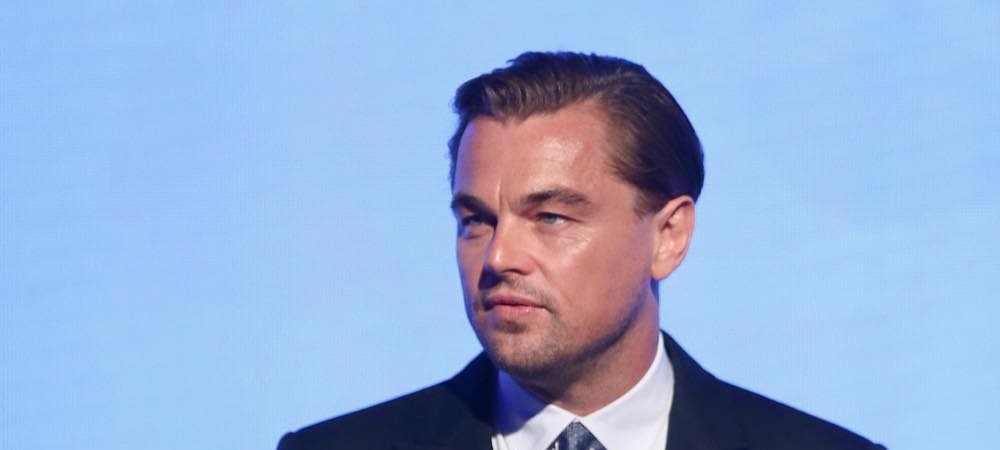 Biography of Leonardo DiCaprio
Leonardo Wilhelm DiCaprio is a renowned actor and film producer who has won numerous awards within the film industry. He was born on November 11, 1974, in Hollywood, Los Angeles, California, United States.
DiCaprio is an only child of Irmelin Indenbirken, a secretary born in Germany, and George DiCaprio, an underground comic artist and producer/distributor of comics. On his father's side, he has half-Italian (from Naples) and half-German (from Bavaria) ancestry. On the other hand, on his mother's side, his grandfather Wilhelm Indenbirken was German and his grandmother Helene Indenbirken was a German citizen born in Russia under the name Yelena Smirnova.
He was named Leonardo because, while his pregnant mother was looking closely at a painting by the great artist Leonardo da Vinci in a museum, DiCaprio gave a strong kick inside her belly. His parents divorced when he was only one year old, and they shared custody of Leonardo until 1997.
Studies, beginnings in acting.
As for his education, he did not attend university and only took basic courses at John Marshall High School in Los Angeles. His career in the world of image and acting began when he followed his older stepbrother, Adam Farrar, in television advertising, starring in a commercial for the Matchbox car brand at the age of fourteen and subsequently participating in educational films. At the age of five, he was also part of the children's television series "Romper Room", but had to leave it as it was detrimental to him.
"1990 – 1991: Debut in television and cinema"
In 1990, he made his true television debut when he was cast to be a part of the "Parenthood" ensemble, a series based on the film of the same name. He then landed minor roles in several series, including "The New Lassie" and "Roseanne," as well as a brief part in "Santa Barbara." His work in "Parenthood" and "Santa Barbara" earned him a nomination for the Young Artist Award for Best Young Actor. His big screen debut came in 1991 with the science fiction and horror movie "Critters." Later on, he became a recurring member of the cast of the ABC sitcom "Growing Pains," playing Luke Brower. However, DiCaprio didn't achieve success in the film industry until 1992, when he was selected by Robert De Niro from among 400 young actors for the lead role in "This Boy's Life," which also starred Ellen Barkin and De Niro himself.
1993 – 1996
Later, in 1993, DiCaprio played the mentally disabled younger brother of Johnny Depp in "What's Eating Gilbert Grape." The film's director, Lasse Hallström, admitted that he initially sought a less attractive actor, but he decided on DiCaprio because he had become "the most observant actor" among all who auditioned. The film was a great financial and critical success, resulting in Leonardo being highly praised for his performance, which led to him being awarded the National Board of Review for Best Supporting Actor and nominated for an Academy Award and a Golden Globe. Subsequently, he had roles in films such as "The Quick and the Dead" (1995) and was one of the leads in "Romeo + Juliet" (1996).
But his big break came with director James Cameron, who offered him the lead male role in Titanic (1997), a movie that not only won a considerable number of Academy Awards but also became a social phenomenon. Afterwards, DiCaprio gained greater acceptance in the cinematic world, so he was part of numerous films such as:
The Man in the Iron Mask (1998)
The Beach (2000)
Catch Me If You Can (2002)
The Aviator (2004)
The Assassination of Richard Nixon (2004)
Blood Diamond (2006)
Gardener of Eden (2007)
Body of Lies (2008)
Orphan (2009, as producer)
Shutter Island (2010)
Inception (2010)
Django Unchained (2012)
The Great Gatsby (2013)
Runner Runner (2013)
The Wolf of Wall Street (2013)
The Revenant (2015)
The Audition (2015).
Curiosities
Interestingly, he was nominated for an Oscar five times: Best Supporting Actor for What's Eating Gilbert Grape, Best Actor for The Aviator, Blood Diamond and The Wolf of Wall Street. This generated a lot of jokes and talk of a supposed "curse" in Hollywood. But in 2015, he finally won the award thanks to his great performance in "The Revenant".
It should also be noted that DiCaprio is a committed environmentalist who has received praise from environmental groups for choosing to fly on commercial flights instead of private planes like most celebrities, and for driving an electric hybrid vehicle and having solar panels in his home.