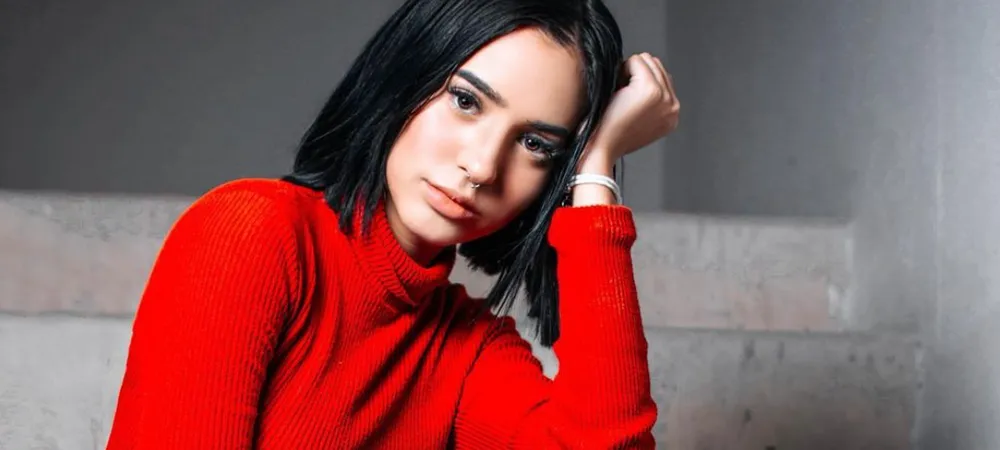 Personal information
Full name

Dominik Elizabeth Reséndez Robledo

Birthdate

August 27, 2001

Age
21 years old
Occupation

TikTok personality and social media influencer

Nationality

Mexican

Couple

Dekko (fiancé); Rod Contreras (ex)

Height
1,65
Awards
TikToker to Watch (2019)
Zodiac sign
Virgo
Biography in other languages
Domelipa biography
Dominik Elizabeth Reséndez Robledo (August 27, 2001), better known as Domelipa, is a Mexican TikTok personality and social media influencer. She is currently one of the most successful influencers in her country. She was born in Nuevo León, Mexico. She began her career on social media on the now-defunct platform Musical.ly and gained fame on TikTok in 2018. She was a member of the creative group CheliHouse. She currently has over 52 million followers on the video platform.
Who is Domelipa?
Domelipa is a Mexican TikTok personality and social media influencer. She was born on August 27, 2001 in Monterrey, Nuevo León, Mexico. Her mother is named Norma and as of 2021, she lived with her parents and her two brothers, Kevin and Gabriel. Like many teenagers, she became involved in the world of social media at a young age. It wasn't until she joined Musical.ly that she began to make a career out of it.
Domelipa: Early days on social media
Domelipa's first videos appeared on the now-defunct platform Musical.ly, but she didn't have much success at the time. By the time the app was renamed TikTok in June 2018, her growth was exponential and her fans convinced her to create her own YouTube channel, which was created on June 27, 2018.
His first video on YouTube, 'FIRST VIDEO | 50 Things About Me', was published on July 16, 2018. In 2019, just one year after its creation and with only ten videos on the platform, Dome reached the impressive number of 350,000 followers. This success was increased on TikTok, where Dome became known for his charisma through dance videos, viral challenges and fun Lip syncs.
After becoming known, Dome became part of the Strangers Team collective, which further boosted his success on the platform.
In December 2019, Dome saw his dream come true by posing for the cover of 'Tú'. A month earlier he had won the TikToker to Watch award from the same publication.
CheliHouse (2020)
In June 2020, Domelipa decided to form the 'CheliHouse' team, a collaborative group of TikTok and other social networks, initially made up of Rod Contreras, Edwin Mendoza, Mont Pantoja and Ingratax. The group was especially popular on TikTok and YouTube, although they also uploaded content individually.
Despite the rumors and misunderstandings, 'CheliHouse' became one of the most famous teams within the world of networks, being even compared to PRIVÉ, where personalities such as JeanCarlo León, Naim Darrechi and Libardo Isaza were found. After a while, the group could not overcome so many controversies, so it ended up separating.".
Meeting without Dome (2021)
After the group's split, they reunited in early 2021, but without Dome. The reunion sparked anger among fans who were expecting to see the entire group together again. In response to the backlash, the group reunited with Dome in a March 2021 video call, but the reunion appeared forced.
Other successes
After leaving CheliHouse, Dome continued to grow on social media both individually and through other collaborations. He has collaborated with several musicians such as Camilo, Kunno, Reik and Lagos, as well as other TikTok personalities such as Emir Abdul Gani, the first TikToker to sign a contract as a dancer with Warner. He has also posted videos with Mia Salinas, Mont Pantoja, and singer Dekko.
Among his most popular TikTok videos are his urban dance routines to songs like GPS (feat. French Montana) Maluma (20 M); Linda – Tokischa & ROSALÍA (28M), the "Y muchos le tiran" challenge to the tune of La Old Skul by Rauw Alejandro (28 M); the Love Nwantiti dance (24M); and "bailadora" to the beat of La Pared 360 by Lenny Tavárez & Justin Quiles (40 M).
Domelipa x Shein
Ver esta publicación en Instagram
In 2022, Domelipa launched her own clothing line in collaboration with Shein. The line is inspired by her musical tastes, with bold and fresh, youthful designs for empowered and confident young people. An interview and other photos of the line's designs were published in Glamour magazine.
Previously, Dome had recorded an advertisement for Adidas in February 2022. She currently owns the clothing store domelipa.com.mx.
Ver esta publicación en Instagram
Marriage engagement with Dekko
On April 1, 2022, Dome announced her engagement to singer and TikTok star Dekko, whom she had started dating in August 2021. The engagement took place on a yacht with the couple's friends. Photos and video of the moment trended on social media after the couple made the announcement.
In 2021, Dome was one of the most successful influencers in her country, earning between $15,000 and $25,000 per post. She currently has over 17 million followers on Instagram and 52 million followers on TikTok.
Fame on YouTube
On YouTube, Domelipa has about 4.8 million subscribers. She is famous for her outfit videos, vlogs, and pranks, such as the videos "BROMAS TELEFONICAS KUNNO Y DOMELIPA"; "BROMA A MIS AMIGOS (SALE MAL)" ft. Rodrigo Contreras; and "LE CONSIGO PAREJA A RODRIGO EN BUMBLE" ft: Rodrigo Contreras. Her "HAUL ROPA DE SHEIN" video is also popular.
Personal life
Before her relationship with Dekko, Dome had been in a relationship with Ilika Cruz and social media star Rod Contreras.
Domelipa trivia
She had to leave professional dance due to a back injury.
She likes the way Hailey Bieber, Danna Paola, and Olivia Rodrigo dress.
Her favorite colors are black and wine.
She was called Mimi when she was a child.
Her favorite pet is a rabbit.
She doesn't like the cold much.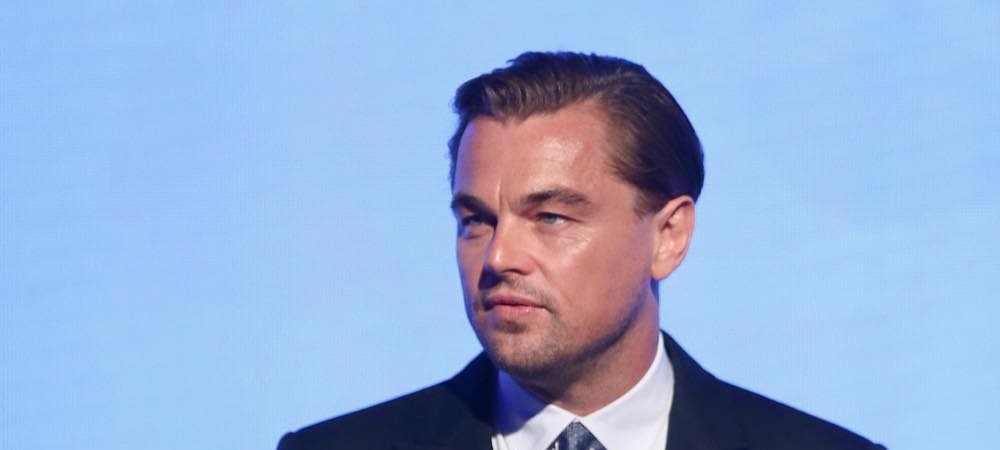 Biography of Leonardo DiCaprio
Leonardo Wilhelm DiCaprio is a renowned actor and film producer who has won numerous awards within the film industry. He was born on November 11, 1974, in Hollywood, Los Angeles, California, United States.
DiCaprio is an only child of Irmelin Indenbirken, a secretary born in Germany, and George DiCaprio, an underground comic artist and producer/distributor of comics. On his father's side, he has half-Italian (from Naples) and half-German (from Bavaria) ancestry. On the other hand, on his mother's side, his grandfather Wilhelm Indenbirken was German and his grandmother Helene Indenbirken was a German citizen born in Russia under the name Yelena Smirnova.
He was named Leonardo because, while his pregnant mother was looking closely at a painting by the great artist Leonardo da Vinci in a museum, DiCaprio gave a strong kick inside her belly. His parents divorced when he was only one year old, and they shared custody of Leonardo until 1997.
Studies, beginnings in acting.
As for his education, he did not attend university and only took basic courses at John Marshall High School in Los Angeles. His career in the world of image and acting began when he followed his older stepbrother, Adam Farrar, in television advertising, starring in a commercial for the Matchbox car brand at the age of fourteen and subsequently participating in educational films. At the age of five, he was also part of the children's television series "Romper Room", but had to leave it as it was detrimental to him.
"1990 – 1991: Debut in television and cinema"
In 1990, he made his true television debut when he was cast to be a part of the "Parenthood" ensemble, a series based on the film of the same name. He then landed minor roles in several series, including "The New Lassie" and "Roseanne," as well as a brief part in "Santa Barbara." His work in "Parenthood" and "Santa Barbara" earned him a nomination for the Young Artist Award for Best Young Actor. His big screen debut came in 1991 with the science fiction and horror movie "Critters." Later on, he became a recurring member of the cast of the ABC sitcom "Growing Pains," playing Luke Brower. However, DiCaprio didn't achieve success in the film industry until 1992, when he was selected by Robert De Niro from among 400 young actors for the lead role in "This Boy's Life," which also starred Ellen Barkin and De Niro himself.
1993 – 1996
Later, in 1993, DiCaprio played the mentally disabled younger brother of Johnny Depp in "What's Eating Gilbert Grape." The film's director, Lasse Hallström, admitted that he initially sought a less attractive actor, but he decided on DiCaprio because he had become "the most observant actor" among all who auditioned. The film was a great financial and critical success, resulting in Leonardo being highly praised for his performance, which led to him being awarded the National Board of Review for Best Supporting Actor and nominated for an Academy Award and a Golden Globe. Subsequently, he had roles in films such as "The Quick and the Dead" (1995) and was one of the leads in "Romeo + Juliet" (1996).
But his big break came with director James Cameron, who offered him the lead male role in Titanic (1997), a movie that not only won a considerable number of Academy Awards but also became a social phenomenon. Afterwards, DiCaprio gained greater acceptance in the cinematic world, so he was part of numerous films such as:
The Man in the Iron Mask (1998)
The Beach (2000)
Catch Me If You Can (2002)
The Aviator (2004)
The Assassination of Richard Nixon (2004)
Blood Diamond (2006)
Gardener of Eden (2007)
Body of Lies (2008)
Orphan (2009, as producer)
Shutter Island (2010)
Inception (2010)
Django Unchained (2012)
The Great Gatsby (2013)
Runner Runner (2013)
The Wolf of Wall Street (2013)
The Revenant (2015)
The Audition (2015).
Curiosities
Interestingly, he was nominated for an Oscar five times: Best Supporting Actor for What's Eating Gilbert Grape, Best Actor for The Aviator, Blood Diamond and The Wolf of Wall Street. This generated a lot of jokes and talk of a supposed "curse" in Hollywood. But in 2015, he finally won the award thanks to his great performance in "The Revenant".
It should also be noted that DiCaprio is a committed environmentalist who has received praise from environmental groups for choosing to fly on commercial flights instead of private planes like most celebrities, and for driving an electric hybrid vehicle and having solar panels in his home.