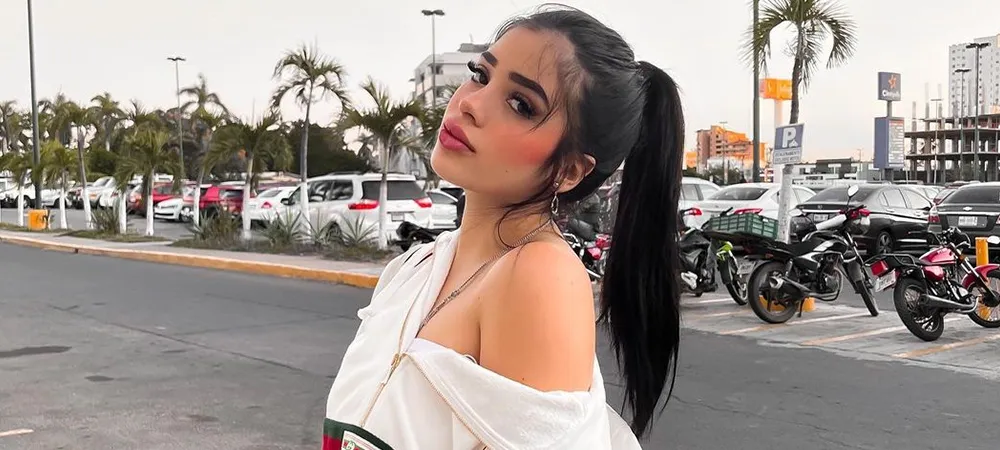 Personal information
Full name

Fernanda Valentina Villalobos Cortés

Birthdate

April 27, 2004

Age
19 years old
Occupation

Influencer and musical artist

Stage name
iamferv
Nationality

Chilean

Parents

Sergio Arturo Villalobos
Ivonne Alejandra Cortés

Awards
Premio MTV MIAW Coreo Crack 2021
Zodiac sign
Taurus
Biography of iamferv
Fernanda Valentina Villalobos Cortés (April 27, 2004), better known as iamferv, is a Chilean influencer and musical artist, sensation on TikTok. Villalobos began her social media career in 2017. She frequently collaborates with Rod Contreras, Mont Pantoja, Nicole García, and Aarón Mercury. Along with Ignacia Antonia, Max Valenzuela, and Kevlex, she is part of the successful Chilean TikTok team. In 2018, she released her first single "Perdemos el Control."
Who is iamferv?
iamferv is a TikTok star, influencer, Instagrammer, and musical artist from Chile. She was born on April 27, 2004. Her real name is Fernanda Valentina Villalobos Cortés, and her parents are Sergio Arturo Villalobos and Ivonne Alejandra Cortés. Currently, she resides in the United States but spends some time in Mexico. When she started on TikTok, she was romantically linked to Kevlex and Martín Rompeltien. Her dream has always been to become a singer. Among her favorite artists are Arcángel and other urban genre exponents.
Beginnings in social media and TikTok star
Like other teenagers, Fernanda started her social media career for the fun of sharing. She never expected stardom to come overnight when she started lip syncing and dancing on TikTok. Her first post was on Instagram in 2017. She then tried her luck on TikTok and immediately fell in love with the platform. She later began collaborating with other stars, which gained her more followers. Initially, she collaborated with Kevlex, Samuel López, and Martín Rompeltien; she had a brief romantic relationship with the latter. She also appeared in some videos with Max Valenzuela. By 2019, iamferv was already considered a TikTok star.
In April 2019, she was part of a panel on the national program Cadena Nacional along with Ignacia Antonia and Max Valenzuela.
Since 2021, she frequently collaborates with Rod Contreras, Nicole García, Mont Pantoja, Jimena Jiménez, and Aarón Mercury. In one of her most popular videos, she collaborates with Russian influencer Liza Anokhina.
A clip of her playing hand games with Rod Contreras to Rauw Alejandro's song "Todo de ti" is also popular.
Musical debut and other projects
Her fame on TikTok allowed her to fulfill one of her big dreams: being a singer. In 2018, she released her first song "Perdemos el Control," with an official video on her YouTube channel. The song quickly reached 4.8 million plays.
In mid-2019, iamferv released her second single, "Solo a mí," whose video reached 2 million plays in less than a year. That year, iamferv also made her theater debut with the play "Primera cita," a musical with fellow YouTuber and Instagrammer Martín Rompeltien. The musical toured various stages in Chile and was a great success.
MTV Miaw 2021 Award
In July 2021, iamferv became the first Chilean influencer to win an MTV Miaw Award, receiving the award for the Coreo Crack category. Influencers such as ItsMitch, Kunno, Libardo Isaza, Los Siblings, Mont Pantoja, and Rod Contreras competed in the category.
After receiving the award, iamferv thanked her fans through an Instagram story:
"I never thought I would win. It's all thanks to you, thanks to your support, to the people who have been voting for me for a long time." – Iamferv
Clothing line (2021)
In October 2021, iamferv released her own clothing line, a collection called "i'm not crazy." The collection, which is a little dark, is based on her artistic preferences and tastes, with dark colors, skulls, and butterflies.
iamferv ended 2021 with over 21 million followers on TikTok and 7 million on Instagram.
2022
Currently, iamferv has over 27 million followers on TikTok and 9 million on Instagram. On the latter platform, iamferv is famous for her outfits and lifestyle. In March 2022, iamferv visited Europe.
Ver esta publicación en Instagram
In April 2022, iamferv became an ambassador for an eco-friendly brand's lottery, SpoiledChild.
iamferv's relationships
In 2020, Fer had a brief relationship with Ecuadorian influencer Kevlex Pazmiño. Later, in August 2021, Fer officialized her relationship with Augusto Giménez, but the relationship didn't last long.
At the beginning of 2022, she was linked to Max Valenzuela, however, the rumors between the two ended when they stopped following each other.
iamferv's trivia
She is an ambassador for the brand Always, so she frequently appears in advertisements and photos for the brand.
She participated in the social protests and uprisings in Chile.
She frequently changes the color of her hair.
In 2019, she got a tattoo on her right side with the phrase "Live This Day."
In 2021, she uploaded a clip dancing with Lenny Tavarez.
In her beginnings in 2017, she was linked to Max Valenzuela.
In February 2022, she appeared in a TikTok video with James Charles.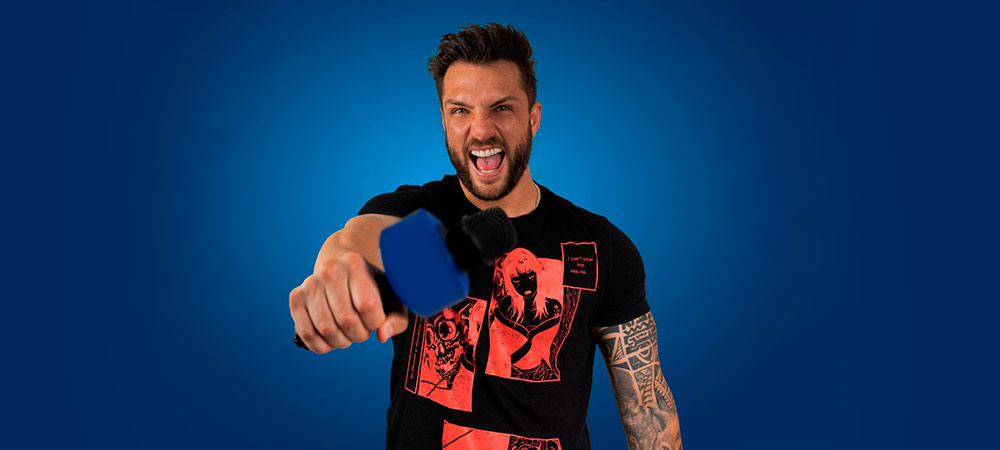 Nicola Porcella Biography
Nicola Emilio Porcella Solimano (February 5, 1988), better known as Nicola Porcella, is an actor and TV personality born in Lima, Peru. He is known for his controversies and for his appearances in various reality shows, including "La Casa de Los Famosos Mexico".
Early years
Nicola Porcella is a renowned Peruvian television personality and actor. He is the youngest son of Francesco Porcella and Fiorella Solimano. His family has Italian roots and he has two older siblings.
He attended primary school at Colegio Carmelitas. Later, during his secondary studies, the family moved to Argentina for a period of time. In this country, Nicola began training in football. Upon returning to his homeland a few years later, he resumed his studies at Colegio Agnus Dei.
Nicola Porcella studied law, communications, hotel management, international business administration, and aviation, but only completed the latter. In order to obtain his pilot's license, he had to fulfill certain requirements and flight hours, but he did not do so.
Beginnings
Before jumping into television fame, Nicola tried his luck with the sport he trained for. He began his football career in the youth division of Circolo Sportivo Italiano, winning youth tournaments. In 2006, he made his professional debut at FBC Melgar. Later, he joined Deportivo Municipal in 2008 and Sport Boys in 2010. Despite his talent, he decided to retire from football in 2010 to work as a cabin crew member. His image became popular in media campaigns for the chalaco team, of which he is a fan. Afterward, he ventured into aviation as a pilot and later into television.
Career
Nicola began his career as a model and later ventured into television. His first television appearance was in a cameo role in the series "Así Es La Vida" in 2006. His participation in "Combate", a sports competition show between teams, allowed him to gain popularity and be recognized by the youth audience. Later, his success continued with his participation in "Esto Es Guerra", another competition show where participants face physical and mental challenges. He was the first contestant to win the program, achieving this feat alongside the participant and former romantic partner, Angie Arizaga.
Throughout his television career, Nicola Porcella has been a controversial figure due to various controversies that have arisen in his personal and professional life. However, he has also been one of the most recognized faces on Peruvian television and has amassed a large number of followers and fans.
In 2013, he had a guest appearance in the miniseries "Vacaciones en Grecia". The following year, in 2014, he was part of the Peruvian version of "Are You Smarter Than a 5th Grader?" and also appeared in "The Choice". He also joined as a co-host on the show "Estás En Todas" in 2014, and later became a permanent presenter in 2017.
In 2015, Nicola made a special appearance in the telenovela "Ven, Baila, Quinceañera" and took the opportunity to receive acting classes. That same year, he had his debut as a presenter on the reality show "Esto Es Guerra Teens". A year later, alongside Rafael Cardozo, he was part of the program "El Búnker", where he continued participating until 2018.
In 2018, he joined the cast of the telenovela "Te Volveré A Encontrar" as Nicolás Valdemar. The following year, Porcella changed channels after being with the television network América for seven years. In this new channel, he participated in hosting the program "Todo Por Amor", alongside Karina Rivera. Subsequently, Nicola traveled to Mexico to take part in the reality show "Guerreros" by Televisa, where he stood out with a 54% victory rate in the challenges and was among the top 10 contestants of the first season.
In 2021, he led the Peruvian delegation in the confrontation against a similar program from Puerto Rico in "Esto Es Guerra", but his team lost. He also resumed hosting duties on "El Show De Los Sábados" and participated in the second season of "Guerreros". In September, he joined the team of the Mexican reality show to face the Peruvian counterpart and ultimately emerged victorious. Afterwards, he returned to acting for the Mexican network and took part in the third season of "Reto 4 Elementos". Additionally, he started hosting a talk show on YouTube featuring personalities from the Peruvian and international entertainment industry.
In February 2023, Nicola Porcella received an invitation to participate in the renowned reality show "La Casa De Los Famosos México". The program is broadcasted on TelevisaUnivision and EndemolShine Boomdog channels, including Las Estrellas, Canal 5, and the streaming service Vix. During his stay in the show, rumors of a possible relationship with Wendy Guevara emerged, although, up to this point, they have only shown a friendship with great chemistry.
The Peruvian was the first finalist of the famous reality show, "La Casa de Los Famosos México".
Personal life
The love life of the celebrity has been a subject of curiosity for many people. He had a relationship with Francesca Lazo, a professional makeup artist and influencer, with whom he has a son named Adriano Porcella Lazo.
He has also been romantically linked to Angie Arizaga, Romina Lozano, and Ale Campaña. During his participation in a reality show, he was linked with his fellow contestant Catherine Civerio.
Currently, Nicola Porcella appears to be single. During his time on "La Casa de Los Famosos México", he openly declared himself pansexual.
Controversies
Nicola Porcella has been the subject of public criticism due to his questionable behavior and controversial actions.
Horror Party
In 2019, Nicola was involved in a media scandal during a party in the district of Asia, in the southern part of the Lima department. It was said that two celebrities, Claudia Meza and Paula Ávila, were drugged and apparently abused. Both of them filed complaints.
Claudia Meza, former beauty queen, stated that after trying a drink that was offered to her, she felt sick and passed out. Upon waking up, she saw Nicola, Daniela, and Paula Ávila beside her.
Paula Ávila also gave her testimony to the press, stating that she was drugged without her consent with amphetamines. The following day, she underwent a toxicological examination that confirmed the consumption of amphetamines.
As a consequence of these events, Nicola was removed from the reality show "Esto Es Guerra" and the program "Estás En Todas". Later, he attended the program "El Valor De La Verdad" to deny his involvement in the incidents. Months later, he resumed his work on the programs but filed a defamation lawsuit against the presenter Magaly Medina, which he eventually won. However, the verdict in his favor was overturned in 2021. The lawsuit also affected his participation in the reality show, but after resolving the conflict, he was able to return in 2016.
Angie Arizaga
The relationship between Nicola and his reality show partner, Angie Arizaga, was highly controversial due to the problematic attitudes of the Peruvian. The situation became public after a friend of Angie leaked a call where she confessed that Nicola had allegedly physically assaulted her and even attempted to strangle her.
Later on, a video surfaced in which Nicola was addressing Arizaga in a rude manner. Initially, she denied the abuse and tried to justify it as a relationship matter, but later changed her stance and claimed to be a victim of mistreatment. After several conflicting statements, Angie once again denied the mistreatment. Subsequently, Nicola accepted an invitation to participate in the show "El Valor De La Verdad", where he publicly admitted to having engaged in verbal abuse.
In 2018, the couple decided to end their romance amicably, as stated by the model. Three years later, Nicola publicly apologized for the incident involving Angie on the program "La Academia: Desafío Y Fama". Since then, he has chosen to stay away from Peruvian television.
Filmography
Projects that Nicola Porcella was a part of:
TV
"Así Es La Vida" (2006).
"Vacaciones En Grecia" (2013).
"Al Fondo Hay Sitio" (2013).
"Ven, Baila, Quinceañera" (2015-2018).
"Los Vílchez" (2019).
"Te Volveré A Encontrar" (2020).
Reality shows
"Very Verano" (2011).
"Canta Si Puedes" (2011).
"Combate" (2011).
"Esto Es Guerra" (2012-2016).
"Esto Es Guerra De Verano" (2013/2017).
"Minuto Para Ganar VIP" (2013).
"Esto Es Guerra: Apertura" (2014).
"¿Sabes Más Que Un Niño De Primaria?" (2014).
"Esto Es Guerra: Clausura" (2014).
"Gisela, El Gran Show" (2014).
"Fase Final" (2014).
"Estás En Todas" (2014/2016/2017-2019).
"Esto Es Guerra Teens" (2015).
"EEG: El Origen De La Lucha" (2016).
"EEG: La Revancha" (2016).
"EEG: Pretemporada" (2017).
"EEG: De Regreso Al Origen" (2017).
"EEG: El Gran Juego" (2018).
"Mi Mamá Cocina Mejor Que La Tuya" (2018).
"EEG: El Gran Clásico" (2018).
"EEG: La Lucha Por El Honor" (2019).
"El Valor De La Verdad" (2019).
"EEG: El Gran Clásico" (2019).
"Todo Por Amor" (2020).
"Guerreros 2020" (2020).
"Guerreros 2021" (2021).
"Guerreros, Esto Es Guerra: Perú Vs. Puerto Rico" (2021).
"Guerra México Vs. Perú" (2021).
"El Show De Los Sábados" (2021).
"Reto 4 Elementos: Naturaleza Extrema" (2022).
"La Casa De Los Famosos México" (2023).