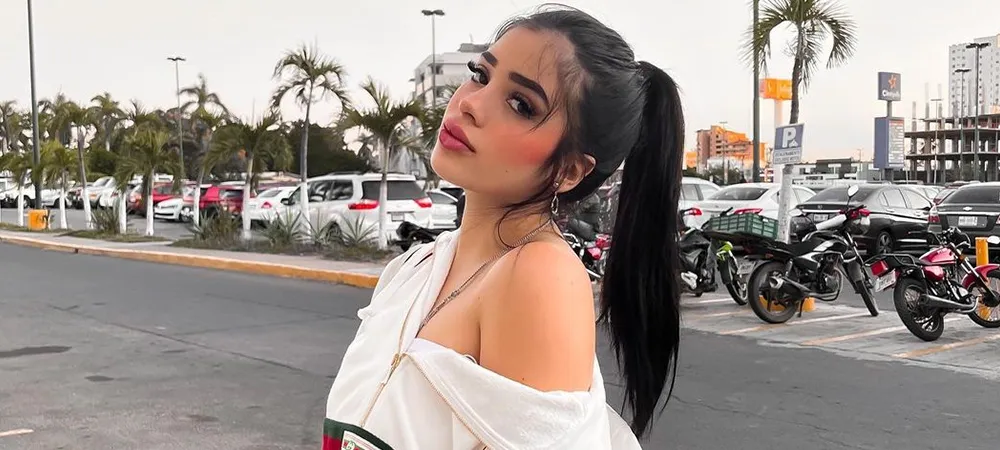 Personal information
Full name

Fernanda Valentina Villalobos Cortés

Birthdate

April 27, 2004

Age
18 years old
Occupation

Influencer and musical artist

Stage name
iamferv
Nationality

Chilean

Parents

Sergio Arturo Villalobos
Ivonne Alejandra Cortés

Awards
Premio MTV MIAW Coreo Crack 2021
Zodiac sign
Taurus
Biography of iamferv
Fernanda Valentina Villalobos Cortés (April 27, 2004), better known as iamferv, is a Chilean influencer and musical artist, sensation on TikTok. Villalobos began her social media career in 2017. She frequently collaborates with Rod Contreras, Mont Pantoja, Nicole García, and Aarón Mercury. Along with Ignacia Antonia, Max Valenzuela, and Kevlex, she is part of the successful Chilean TikTok team. In 2018, she released her first single "Perdemos el Control."
Who is iamferv?
iamferv is a TikTok star, influencer, Instagrammer, and musical artist from Chile. She was born on April 27, 2004. Her real name is Fernanda Valentina Villalobos Cortés, and her parents are Sergio Arturo Villalobos and Ivonne Alejandra Cortés. Currently, she resides in the United States but spends some time in Mexico. When she started on TikTok, she was romantically linked to Kevlex and Martín Rompeltien. Her dream has always been to become a singer. Among her favorite artists are Arcángel and other urban genre exponents.
Beginnings in social media and TikTok star
Like other teenagers, Fernanda started her social media career for the fun of sharing. She never expected stardom to come overnight when she started lip syncing and dancing on TikTok. Her first post was on Instagram in 2017. She then tried her luck on TikTok and immediately fell in love with the platform. She later began collaborating with other stars, which gained her more followers. Initially, she collaborated with Kevlex, Samuel López, and Martín Rompeltien; she had a brief romantic relationship with the latter. She also appeared in some videos with Max Valenzuela. By 2019, iamferv was already considered a TikTok star.
In April 2019, she was part of a panel on the national program Cadena Nacional along with Ignacia Antonia and Max Valenzuela.
Since 2021, she frequently collaborates with Rod Contreras, Nicole García, Mont Pantoja, Jimena Jiménez, and Aarón Mercury. In one of her most popular videos, she collaborates with Russian influencer Liza Anokhina.
A clip of her playing hand games with Rod Contreras to Rauw Alejandro's song "Todo de ti" is also popular.
Musical debut and other projects
Her fame on TikTok allowed her to fulfill one of her big dreams: being a singer. In 2018, she released her first song "Perdemos el Control," with an official video on her YouTube channel. The song quickly reached 4.8 million plays.
In mid-2019, iamferv released her second single, "Solo a mí," whose video reached 2 million plays in less than a year. That year, iamferv also made her theater debut with the play "Primera cita," a musical with fellow YouTuber and Instagrammer Martín Rompeltien. The musical toured various stages in Chile and was a great success.
MTV Miaw 2021 Award
In July 2021, iamferv became the first Chilean influencer to win an MTV Miaw Award, receiving the award for the Coreo Crack category. Influencers such as ItsMitch, Kunno, Libardo Isaza, Los Siblings, Mont Pantoja, and Rod Contreras competed in the category.
After receiving the award, iamferv thanked her fans through an Instagram story:
"I never thought I would win. It's all thanks to you, thanks to your support, to the people who have been voting for me for a long time." – Iamferv
Clothing line (2021)
In October 2021, iamferv released her own clothing line, a collection called "i'm not crazy." The collection, which is a little dark, is based on her artistic preferences and tastes, with dark colors, skulls, and butterflies.
iamferv ended 2021 with over 21 million followers on TikTok and 7 million on Instagram.
2022
Currently, iamferv has over 27 million followers on TikTok and 9 million on Instagram. On the latter platform, iamferv is famous for her outfits and lifestyle. In March 2022, iamferv visited Europe.
Ver esta publicación en Instagram
In April 2022, iamferv became an ambassador for an eco-friendly brand's lottery, SpoiledChild.
iamferv's relationships
In 2020, Fer had a brief relationship with Ecuadorian influencer Kevlex Pazmiño. Later, in August 2021, Fer officialized her relationship with Augusto Giménez, but the relationship didn't last long.
At the beginning of 2022, she was linked to Max Valenzuela, however, the rumors between the two ended when they stopped following each other.
iamferv's trivia
She is an ambassador for the brand Always, so she frequently appears in advertisements and photos for the brand.
She participated in the social protests and uprisings in Chile.
She frequently changes the color of her hair.
In 2019, she got a tattoo on her right side with the phrase "Live This Day."
In 2021, she uploaded a clip dancing with Lenny Tavarez.
In her beginnings in 2017, she was linked to Max Valenzuela.
In February 2022, she appeared in a TikTok video with James Charles.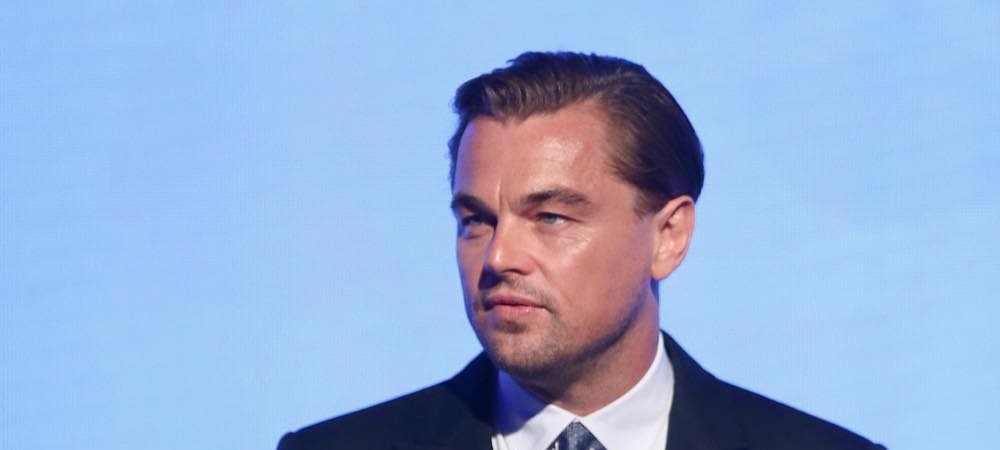 Biography of Leonardo DiCaprio
Leonardo Wilhelm DiCaprio is a renowned actor and film producer who has won numerous awards within the film industry. He was born on November 11, 1974, in Hollywood, Los Angeles, California, United States.
DiCaprio is an only child of Irmelin Indenbirken, a secretary born in Germany, and George DiCaprio, an underground comic artist and producer/distributor of comics. On his father's side, he has half-Italian (from Naples) and half-German (from Bavaria) ancestry. On the other hand, on his mother's side, his grandfather Wilhelm Indenbirken was German and his grandmother Helene Indenbirken was a German citizen born in Russia under the name Yelena Smirnova.
He was named Leonardo because, while his pregnant mother was looking closely at a painting by the great artist Leonardo da Vinci in a museum, DiCaprio gave a strong kick inside her belly. His parents divorced when he was only one year old, and they shared custody of Leonardo until 1997.
Studies, beginnings in acting.
As for his education, he did not attend university and only took basic courses at John Marshall High School in Los Angeles. His career in the world of image and acting began when he followed his older stepbrother, Adam Farrar, in television advertising, starring in a commercial for the Matchbox car brand at the age of fourteen and subsequently participating in educational films. At the age of five, he was also part of the children's television series "Romper Room", but had to leave it as it was detrimental to him.
"1990 – 1991: Debut in television and cinema"
In 1990, he made his true television debut when he was cast to be a part of the "Parenthood" ensemble, a series based on the film of the same name. He then landed minor roles in several series, including "The New Lassie" and "Roseanne," as well as a brief part in "Santa Barbara." His work in "Parenthood" and "Santa Barbara" earned him a nomination for the Young Artist Award for Best Young Actor. His big screen debut came in 1991 with the science fiction and horror movie "Critters." Later on, he became a recurring member of the cast of the ABC sitcom "Growing Pains," playing Luke Brower. However, DiCaprio didn't achieve success in the film industry until 1992, when he was selected by Robert De Niro from among 400 young actors for the lead role in "This Boy's Life," which also starred Ellen Barkin and De Niro himself.
1993 – 1996
Later, in 1993, DiCaprio played the mentally disabled younger brother of Johnny Depp in "What's Eating Gilbert Grape." The film's director, Lasse Hallström, admitted that he initially sought a less attractive actor, but he decided on DiCaprio because he had become "the most observant actor" among all who auditioned. The film was a great financial and critical success, resulting in Leonardo being highly praised for his performance, which led to him being awarded the National Board of Review for Best Supporting Actor and nominated for an Academy Award and a Golden Globe. Subsequently, he had roles in films such as "The Quick and the Dead" (1995) and was one of the leads in "Romeo + Juliet" (1996).
But his big break came with director James Cameron, who offered him the lead male role in Titanic (1997), a movie that not only won a considerable number of Academy Awards but also became a social phenomenon. Afterwards, DiCaprio gained greater acceptance in the cinematic world, so he was part of numerous films such as:
The Man in the Iron Mask (1998)
The Beach (2000)
Catch Me If You Can (2002)
The Aviator (2004)
The Assassination of Richard Nixon (2004)
Blood Diamond (2006)
Gardener of Eden (2007)
Body of Lies (2008)
Orphan (2009, as producer)
Shutter Island (2010)
Inception (2010)
Django Unchained (2012)
The Great Gatsby (2013)
Runner Runner (2013)
The Wolf of Wall Street (2013)
The Revenant (2015)
The Audition (2015).
Curiosities
Interestingly, he was nominated for an Oscar five times: Best Supporting Actor for What's Eating Gilbert Grape, Best Actor for The Aviator, Blood Diamond and The Wolf of Wall Street. This generated a lot of jokes and talk of a supposed "curse" in Hollywood. But in 2015, he finally won the award thanks to his great performance in "The Revenant".
It should also be noted that DiCaprio is a committed environmentalist who has received praise from environmental groups for choosing to fly on commercial flights instead of private planes like most celebrities, and for driving an electric hybrid vehicle and having solar panels in his home.