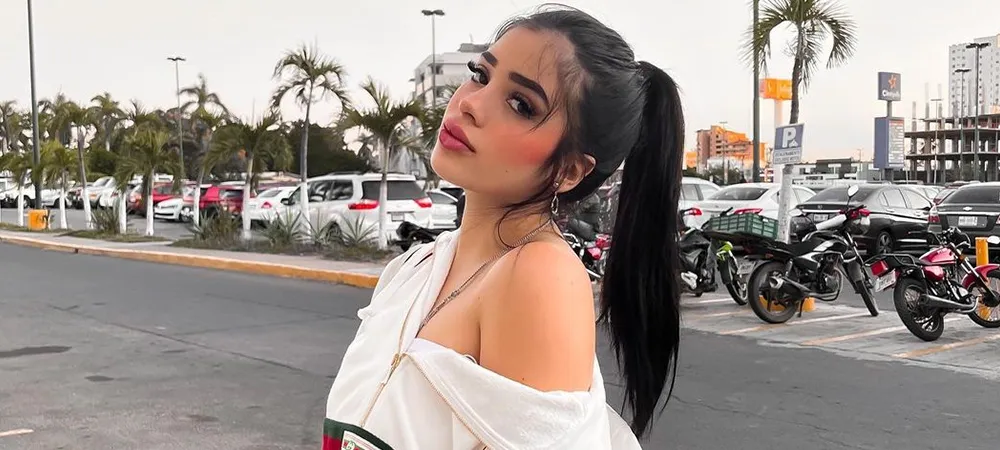 Personal information
Full name

Fernanda Valentina Villalobos Cortés

Birthdate

April 27, 2004

Age
18 years old
Occupation

Influencer and musical artist

Stage name
iamferv
Nationality

Chilean

Parents

Sergio Arturo Villalobos
Ivonne Alejandra Cortés

Awards
Premio MTV MIAW Coreo Crack 2021
Zodiac sign
Taurus
Biography of iamferv
Fernanda Valentina Villalobos Cortés (April 27, 2004), better known as iamferv, is a Chilean influencer and musical artist, sensation on TikTok. Villalobos began her social media career in 2017. She frequently collaborates with Rod Contreras, Mont Pantoja, Nicole García, and Aarón Mercury. Along with Ignacia Antonia, Max Valenzuela, and Kevlex, she is part of the successful Chilean TikTok team. In 2018, she released her first single "Perdemos el Control."
Who is iamferv?
iamferv is a TikTok star, influencer, Instagrammer, and musical artist from Chile. She was born on April 27, 2004. Her real name is Fernanda Valentina Villalobos Cortés, and her parents are Sergio Arturo Villalobos and Ivonne Alejandra Cortés. Currently, she resides in the United States but spends some time in Mexico. When she started on TikTok, she was romantically linked to Kevlex and Martín Rompeltien. Her dream has always been to become a singer. Among her favorite artists are Arcángel and other urban genre exponents.
Beginnings in social media and TikTok star
Like other teenagers, Fernanda started her social media career for the fun of sharing. She never expected stardom to come overnight when she started lip syncing and dancing on TikTok. Her first post was on Instagram in 2017. She then tried her luck on TikTok and immediately fell in love with the platform. She later began collaborating with other stars, which gained her more followers. Initially, she collaborated with Kevlex, Samuel López, and Martín Rompeltien; she had a brief romantic relationship with the latter. She also appeared in some videos with Max Valenzuela. By 2019, iamferv was already considered a TikTok star.
In April 2019, she was part of a panel on the national program Cadena Nacional along with Ignacia Antonia and Max Valenzuela.
Since 2021, she frequently collaborates with Rod Contreras, Nicole García, Mont Pantoja, Jimena Jiménez, and Aarón Mercury. In one of her most popular videos, she collaborates with Russian influencer Liza Anokhina.
A clip of her playing hand games with Rod Contreras to Rauw Alejandro's song "Todo de ti" is also popular.
Musical debut and other projects
Her fame on TikTok allowed her to fulfill one of her big dreams: being a singer. In 2018, she released her first song "Perdemos el Control," with an official video on her YouTube channel. The song quickly reached 4.8 million plays.
In mid-2019, iamferv released her second single, "Solo a mí," whose video reached 2 million plays in less than a year. That year, iamferv also made her theater debut with the play "Primera cita," a musical with fellow YouTuber and Instagrammer Martín Rompeltien. The musical toured various stages in Chile and was a great success.
MTV Miaw 2021 Award
In July 2021, iamferv became the first Chilean influencer to win an MTV Miaw Award, receiving the award for the Coreo Crack category. Influencers such as ItsMitch, Kunno, Libardo Isaza, Los Siblings, Mont Pantoja, and Rod Contreras competed in the category.
After receiving the award, iamferv thanked her fans through an Instagram story:
"I never thought I would win. It's all thanks to you, thanks to your support, to the people who have been voting for me for a long time." – Iamferv
Clothing line (2021)
In October 2021, iamferv released her own clothing line, a collection called "i'm not crazy." The collection, which is a little dark, is based on her artistic preferences and tastes, with dark colors, skulls, and butterflies.
iamferv ended 2021 with over 21 million followers on TikTok and 7 million on Instagram.
2022
Currently, iamferv has over 27 million followers on TikTok and 9 million on Instagram. On the latter platform, iamferv is famous for her outfits and lifestyle. In March 2022, iamferv visited Europe.
Ver esta publicación en Instagram
In April 2022, iamferv became an ambassador for an eco-friendly brand's lottery, SpoiledChild.
iamferv's relationships
In 2020, Fer had a brief relationship with Ecuadorian influencer Kevlex Pazmiño. Later, in August 2021, Fer officialized her relationship with Augusto Giménez, but the relationship didn't last long.
At the beginning of 2022, she was linked to Max Valenzuela, however, the rumors between the two ended when they stopped following each other.
iamferv's trivia
She is an ambassador for the brand Always, so she frequently appears in advertisements and photos for the brand.
She participated in the social protests and uprisings in Chile.
She frequently changes the color of her hair.
In 2019, she got a tattoo on her right side with the phrase "Live This Day."
In 2021, she uploaded a clip dancing with Lenny Tavarez.
In her beginnings in 2017, she was linked to Max Valenzuela.
In February 2022, she appeared in a TikTok video with James Charles.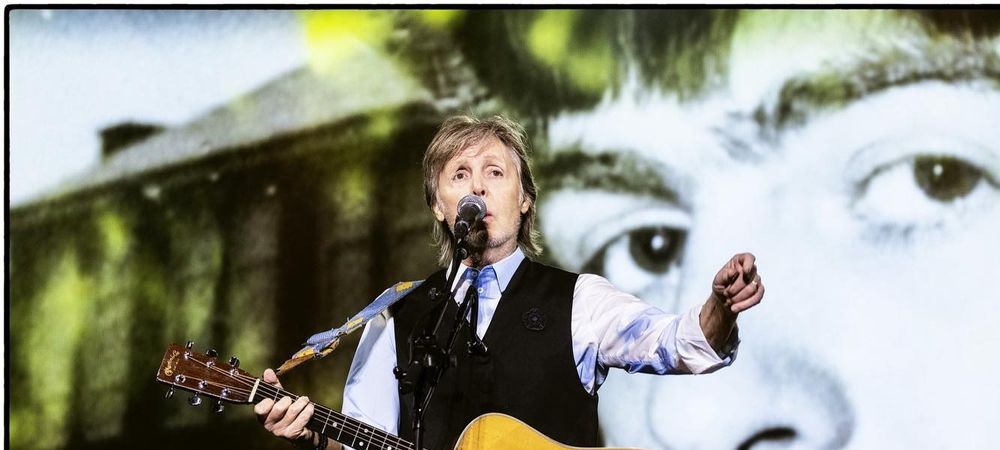 Biography of Paul McCartney
Paul McCartney (born June 18, 1942) is a singer. He was born in Liverpool, England. His mother, Mary Patricia, was a nurse, while his father, James McCartney, was a volunteer firefighter. During Paul's birth, his father was not present as he was fighting in the Battle of England during World War II. Paul grew up in a religious and strict environment, with his mother Catholic and his father Protestant, but later became agnostic. After returning from the war, his father devoted himself to selling cleaning products and, in his free time, played in bars.
Death of his mother
That's why his son developed a deep love for music. He stood out in school for his intelligence and discipline and studied at Liverpool Institute secondary school, a good free secondary school. In 1954, he met George Harrison, with whom he quickly formed a strong friendship. At the time, McCartney's mother was the one who kept the household and for work reasons they moved to Allerton, where they lived until 1964. On October 31, 1956, when McCartney was 14 years old, his mother died from a stroke.
After his mother's death, McCartney was devastated. It took some time for him to return to normal. His father saw music as a refuge to help his son feel better, so he took him to listen to the Jim Mac's Jazz Band, where his father played trumpet or piano. He also gave him a trumpet, but when rock and roll became popular, he chose an acoustic guitar. The first song he composed was "I Lost My Little Girl" on that guitar, a Zenith. He also composed "When I'm Sixty-Four" on the home piano.
1957 – Met John Lennon
He met Lennon on July 6th, 1957. McCartney joined The Quarrymen, a school band led by Lennon, in 1958 as the lead guitarist. The band mixed rock and roll and skiffle, a popular music style, with jazz and blues. After several name changes, the band decided to call themselves The Beatles in August 1960 and recruited drummer Pete Best for their move to Hamburg. In 1961, one of its members, Sutcliffe, left the band and McCartney was forced to take over as bassist. They recorded as a backing band for English singer Tony Sheridan on the single My Bonnie.
1963 – "Beatlemania"
They managed to attract the attention of Brian Epstein, who became their manager in January 1962 and a key figure in their later success. With their first hit, "Love Me Do" in 1963, the "Beatlemania" began. John Lennon and Paul wrote a large number of songs together, but later their egos collided and they preferred to write separately. In 1970, The Beatles disbanded. But Paul continued his successful career with songs that reached number one. He recorded his first solo LP, "McCartney", with songs very different from those that Lennon would write, with commercial melodies for varied tastes.
1980 – Paul McCartney Guinness Records
In 1980, he entered the Guinness Book of Records as the highest-selling songwriter in the world. His theme Yesterday, one of the most celebrated by The Beatles, has around 2,500 versions in the most diverse musical styles. Some of his solo hits are: Uncle Albert/Admiral Halsey, Live and Let Die for the James Bond film received the Oscar for best musical theme; Coming Up from his solo album Paul McCartney II. He joined George Martin and Ringo Starr in 1982 for the recording of Tug of War. On Press to play, his next album, was recorded with Eric Stewart.
Awards, arrest, record.
Winner of 18 Grammy Awards, including two Lifetime Achievement Grammy Awards (one with the Beatles and another as a solo artist). He is a vegetarian and an animal rights advocate. He was arrested for marijuana possession in Tokyo in 1980 and was briefly in jail. He participated in the "Live Aid" concert against hunger in Ethiopia in 1985. In 1990, he achieved the record for the largest attendance at a concert with 184,000 people in Rio de Janeiro. Since 1997 he is Sir Paul McCartney, invested as a knight by Queen Elizabeth II.
2013 – Other awards, marriages.
On February 10, 2013, he received a Grammy for "Best Traditional Pop Album" for his album "Kisses On The Bottom". Later, he received a special award from PRS for Music in commemoration of the 50th anniversary of the composition of his most famous song, "Yesterday". These songs, as well as "And I Love Her," "You Will Not See Me," and "I'm Looking Through You," were written inspired by his relationship with British actress Jane Asher. After five years of engagement, the couple broke up due to his infidelity with Francie Schwartz. He married Linda Eastman on March 12, 1969, and together they formed the musical group Wings after the dissolution of the Beatles. In 1999, he presented his collection of poems entitled "Blackbird Singing: Poems and Lyrics (1965-1999)". After the death of his wife, McCartney experienced deep sadness.
In 2002, Paul McCartney married former model Heather Mills in an Irish castle. After a long legal battle in the London Supreme Court, in 2008 Mills was authorized to collect one fifth of the 250 million dollars she had demanded from McCartney for their four-year marriage. In 2011, McCartney married Nancy Shevell in a civil ceremony in London on October 9th of that year.
Relevant aspects of his life and musical career
With 60 gold records and the sale of over 100 million albums and singles as a solo artist and with The Beatles, McCartney is recognized as one of the most successful composers and artists of all time.
As a solo artist in 1999 and as a member of The Beatles in 1988, he has been inducted into the Rock and Roll Hall of Fame twice.
As a solo artist and with The Beatles, he has been recognized with twenty-one Grammy Awards.
32 of the songs that McCartney has written or co-written have reached number one on the Billboard Hot 100.
As of 2014, he had sold over 15 million certified units by the RIAA in the United States.
In 1997, McCartney was elevated to the rank of knight for his services to music.
In 1965, McCartney, Lennon, Harrison and Starr were named members of the Order of the British Empire.
He has been married three times and is the father of five children.
He has participated in projects to help international charities related to issues such as animal rights, seal hunting, landmine cleaning, vegetarianism, poverty and musical education.
He ranks 11th on Rolling Stone's list of 100 Greatest Singers.
He ranks first on Rolling Stone's list of 100 Greatest Artists as a member of The Beatles.
He ranks third on Rolling Stone's list of 100 Greatest Bassists.
Only surpassed by Bob Dylan, he ranks second on Rolling Stone's list of 100 Greatest Songwriters.