Personal information
Full name

Khabane Lame

Birthdate

March 9, 2000

Age
22 years old
Occupation

Social media star and content creator

By-name

Khaby

Nationality

Senegalese

Height
1.85 m
Zodiac sign
Pisces
Biography in other languages
Biography of Khaby Lame
Khaby Lame (born March 9, 2000) is a social media star and content creator from Senegal, based in Italy. He gained fame through his videos on TikTok and currently has over 62 million followers on the platform, making him one of the most followed TikTokers in Italy. He is also popular on Instagram and Twitter. He began using TikTok in March 2020 and in just one year he gained one million followers. His success came suddenly when his videos started going viral in early 2021. He currently has his own manager.
Beginnings
Khaby Lame was born on March 9th, 2000 in Senegal. After spending his early years in Senegal, he and his family moved to Chivasso, Italy, where he has lived and studied since. He enjoys traveling and having fun with friends, but due to the pandemic, he had to stay isolated like the rest of the population. It was then that he decided to try his luck on TikTok, uploading funny videos in which he didn't say a single word but his expression said it all. And although he wasn't seeking fame, it soon arrived thanks to TikTok's algorithm.
It is worth mentioning that, in recent years, TikTok has become a platform for creating new stars. Many established artists have found the app to be the boost they needed, while others have made a career after gaining followers on the platform. Examples of this include Tai Verdes, SurfMesa, Givēon, Dixie D'Amelio and Bella Poarch, among many others. TikTok has been able to give recognition to young talents.
Khaby Lame and Fame on TikTok
In March 2020, Khaby joined TikTok to escape boredom during quarantine and as a distraction from the pandemic. Although his videos were not groundbreaking, they managed to capitalize on a common theme, which is the criticism of silly videos that can be found on the internet. Videos that make you wonder why someone would even bother filming that. While most people would just ignore it and move on, Khaby chose to record his incredulous reaction, emphasizing how ridiculous the video was. Thus, from the comfort of his home and with minimal production, his videos began to gain followers.
In a matter of a year, Khaby had amassed over one million followers on the app, and since then his following has continued to grow. The breakthrough came in April 2021, when his videos went viral on the app, making him a household name in Italy and around the world. Khaby is currently one of the most well-known TikTokers in the world, being the most followed TikToker in Italy, with Gianluca Vacchi coming in second place. He is also in the top 30 of the most followed users worldwide.
With his success, new opportunities also came along and a better-planned strategy. Today, Khaby has his own manager, carefully thinks through each of his videos, and not only replicates his success but also aims to diversify his content.
Khaby currently has over 154.3 million followers on TikTok, 79.9 million on Instagram, and 370,000 followers on Twitter.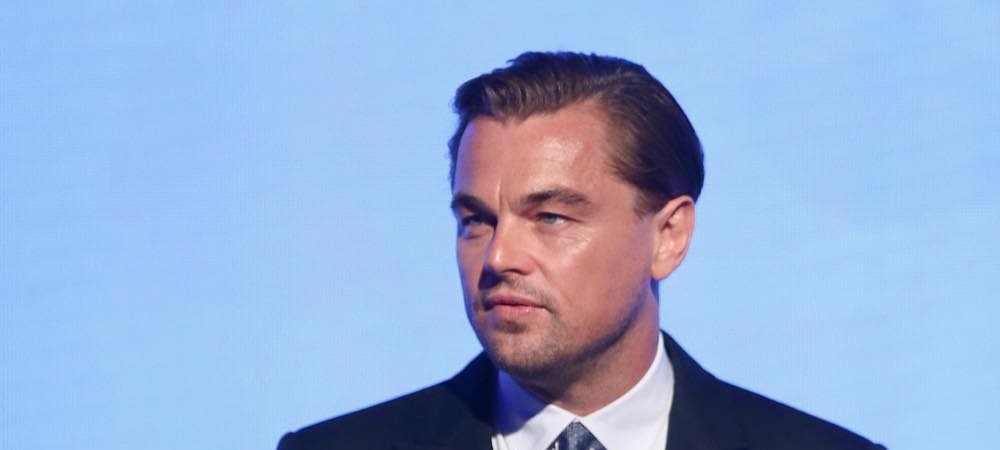 Biography of Leonardo DiCaprio
Leonardo Wilhelm DiCaprio is a renowned actor and film producer who has won numerous awards within the film industry. He was born on November 11, 1974, in Hollywood, Los Angeles, California, United States.
DiCaprio is an only child of Irmelin Indenbirken, a secretary born in Germany, and George DiCaprio, an underground comic artist and producer/distributor of comics. On his father's side, he has half-Italian (from Naples) and half-German (from Bavaria) ancestry. On the other hand, on his mother's side, his grandfather Wilhelm Indenbirken was German and his grandmother Helene Indenbirken was a German citizen born in Russia under the name Yelena Smirnova.
He was named Leonardo because, while his pregnant mother was looking closely at a painting by the great artist Leonardo da Vinci in a museum, DiCaprio gave a strong kick inside her belly. His parents divorced when he was only one year old, and they shared custody of Leonardo until 1997.
Studies, beginnings in acting.
As for his education, he did not attend university and only took basic courses at John Marshall High School in Los Angeles. His career in the world of image and acting began when he followed his older stepbrother, Adam Farrar, in television advertising, starring in a commercial for the Matchbox car brand at the age of fourteen and subsequently participating in educational films. At the age of five, he was also part of the children's television series "Romper Room", but had to leave it as it was detrimental to him.
"1990 – 1991: Debut in television and cinema"
In 1990, he made his true television debut when he was cast to be a part of the "Parenthood" ensemble, a series based on the film of the same name. He then landed minor roles in several series, including "The New Lassie" and "Roseanne," as well as a brief part in "Santa Barbara." His work in "Parenthood" and "Santa Barbara" earned him a nomination for the Young Artist Award for Best Young Actor. His big screen debut came in 1991 with the science fiction and horror movie "Critters." Later on, he became a recurring member of the cast of the ABC sitcom "Growing Pains," playing Luke Brower. However, DiCaprio didn't achieve success in the film industry until 1992, when he was selected by Robert De Niro from among 400 young actors for the lead role in "This Boy's Life," which also starred Ellen Barkin and De Niro himself.
1993 – 1996
Later, in 1993, DiCaprio played the mentally disabled younger brother of Johnny Depp in "What's Eating Gilbert Grape." The film's director, Lasse Hallström, admitted that he initially sought a less attractive actor, but he decided on DiCaprio because he had become "the most observant actor" among all who auditioned. The film was a great financial and critical success, resulting in Leonardo being highly praised for his performance, which led to him being awarded the National Board of Review for Best Supporting Actor and nominated for an Academy Award and a Golden Globe. Subsequently, he had roles in films such as "The Quick and the Dead" (1995) and was one of the leads in "Romeo + Juliet" (1996).
But his big break came with director James Cameron, who offered him the lead male role in Titanic (1997), a movie that not only won a considerable number of Academy Awards but also became a social phenomenon. Afterwards, DiCaprio gained greater acceptance in the cinematic world, so he was part of numerous films such as:
The Man in the Iron Mask (1998)
The Beach (2000)
Catch Me If You Can (2002)
The Aviator (2004)
The Assassination of Richard Nixon (2004)
Blood Diamond (2006)
Gardener of Eden (2007)
Body of Lies (2008)
Orphan (2009, as producer)
Shutter Island (2010)
Inception (2010)
Django Unchained (2012)
The Great Gatsby (2013)
Runner Runner (2013)
The Wolf of Wall Street (2013)
The Revenant (2015)
The Audition (2015).
Curiosities
Interestingly, he was nominated for an Oscar five times: Best Supporting Actor for What's Eating Gilbert Grape, Best Actor for The Aviator, Blood Diamond and The Wolf of Wall Street. This generated a lot of jokes and talk of a supposed "curse" in Hollywood. But in 2015, he finally won the award thanks to his great performance in "The Revenant".
It should also be noted that DiCaprio is a committed environmentalist who has received praise from environmental groups for choosing to fly on commercial flights instead of private planes like most celebrities, and for driving an electric hybrid vehicle and having solar panels in his home.