Conor McGregor Biography
Conor Anthony McGregor, also known by the pseudonym of The Notorious; is a fighter of mixed martial arts and was born on July 14, 1988, in Dublin, Ireland. Conor McGregor is known for competing and excelling in categories such as lightweight and featherweight, also for being the first and only fighter to win two titles in two different divisions at the same time.
Conor McGregor, son of Margaret and Tony McGregor, grew up in Crumlin, Ireland. McGregor attended Gaelscoil and Gaelcholáiste elementary school and attended secondary school at the Colaiste de Hilda school in Tallaght. In his youth, he played football for the football club of Lourdes Celtic.
At the age of 12, Conor McGregor started boxing at Crumlin Boxing Club. In 2006, Conor McGregor and his family moved to Lucan, Dublin. In Lucan, he met Tom Egan and both began to train mixed martial arts.
In May 2017, his firstborn was born, fruit of the relationship he has with Dee Devlin, whose relationship is based on mutual support, for everything that had to happen while McGregor started in the world of mixed martial arts; they had to endure hunger, live with the support of the government, among other difficult situations since McGregor was focused and dedicated to his training, and always had the support of his partner. So they have been together for more than eight years.
McGregor signed a contract in February 2013. On April 6, 2013, Conor McGregor made his debut in the UFC (Ultimate Fighting Championship) against Marcus Brimage. McGregor won the fight by technical knockout.
On August 17, 2013, McGregor faced Max Holloway and McGregor won by unanimous decision. After the fight, it was said that Conor McGregor had torn the ligament and had to undergo surgery, which is why he would be retired for a maximum of ten months.
On July 19, 2014, McGregor faced Diego Brandão, McGregor won the fight by technical knockout in the second round.
"I have not arrived to participate in the sport, I have come to dominate it." Conor McGregor
On January 18, 2015, McGregor faced off against Dennis Siver, which was won by Conor McGregor by technical knockout in the second round. On July 11, 2015, McGregor fought against Chad Mendes, which was victorious for McGregor by technical knockout in the second round.
On March 5, 2016, Conor McGregor faced Nate Diaz for his debut in the welterweight category, which he lost by submission in the second round. On July 9 of the same year, the rematch with Diaz was scheduled, due to problems of Mcgregor for not fulfilling his obligations of the means of the fight, McGregor had to postpone the fight. A month later the fight took place and McGregor won the rematch by majority decision.
On April 19, 2016, Conor McGregor announced his retirement via Twitter, but on the 21st of that same month, he published on his Facebook account that he did not withdraw.
On August 26, 2017, in Las Vegas, the fight between the Irishman Conor McGregor and Floyd Mayweather was scheduled. The president of the World Boxing Council (WBC), the Mexican Mauricio Sulaiman, declared the fight as "the fight for the money". According to estimates about the prizes, Mayweather would earn 300 million dollars and Conor 100 million dollars, which would be the most lucrative combat in history.
ACHIEVEMENTS
Cage Warriors Fighting Championship
Lightweight champion (once)
The only fighter to be a two-division champion simultaneously in Cage Warriors
Featherweight Champion (once)
Ultimate Fighting Championship
Featherweight Champion (once)
The only fighter to be two division champion simultaneously in the UFC
Lightweight Champion (once, current)
Interim Featherweight Champion (once)
KO of the Night (once)
Fight of the Night (twice)
Performance of the Night (six times)
Faster finish in a title match (0:13) vs. José Aldo at UFC 194
Cover of the EA Sports UFC 2 video game (with Ronda Rousey)
The highest number of knockouts in the featherweight division (six)
Bleacher Report
Fighter of the Year (2015)
MMA Mania
Fighter of the Year (2015)
The event of the Year (2015, UFC 189)
MMA Fighting
Fighter of the Year (2015)
The event of the Year (2015, UFC 189)
MMA Junkie
Fighter of the Year (2015)
KO of the Month (December 2015)
MMAInsider.net
Wrestling Observer Newsletter
The fief of the Year (2015)
Best in Interviews (2015)
Most Outstanding Wrestler (2015)
the MMA community
Male Wrestler of the Year (2015)
Combat Press
The event of the Year (2015, UFC 189)
Most Progressive Fighter of the Year (2014)
Fighter of the Year (2015)
World MMA Awards
International Fighter of the Year (2014)
International Fighter of the Year (2015)
Fighter of the Year (2015)
Severe MMA
Irish Wrestler of the Year (2014)
Irish Wrestler of the Year (2015)
Fighter of the Year (2015)
Sherdog
Most Progressive Fighter of the Year (2014)
The event of the Year (2015, UFC 194)
KO of the Year (2015) vs. José Aldo at UFC 194
Fighter of the Year (2015)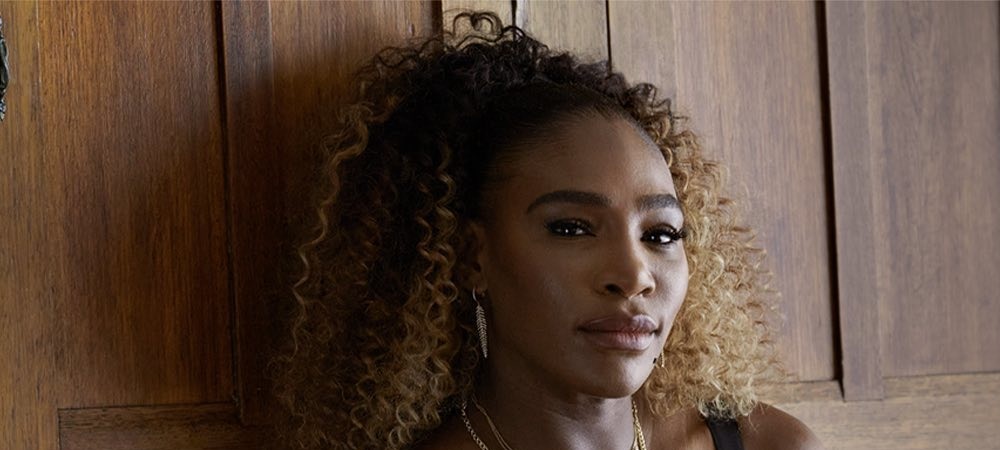 Biography of Serena Williams
Serena Jameka Williams Price (born September 26, 1981) is a professional tennis player from the United States, born in Saginaw, Michigan. Her father, Richard Williams, and her mother, Oracene, divorced in 2001. During her childhood, the family had to face difficulties due to her father's decisions, who, despite his favorable economic and social position, decided to move the family from Long Beach, on the West Coast of Los Angeles, to Compton, a closed and difficult neighborhood in the center of the city, with the goal of raising his daughters in a tough environment.
Beginnings in tennis
Since she was very young, she started training tennis, a sport that was mostly practiced by people of high economic standing. Serena trained tirelessly every day. Her father, Richard, supported her and saw her great talent, as well as his ambition to take advantage of her potential. Richard was always an ambitious and controlling man, so he became the manager of his two talented daughters. At the age of eleven, a rivalry emerged with her sister Venus, who also trained and had exceptional performance. At that time, she had won 63 consecutive regional level games.
Contract with Reebok
In 1991, Richard decided to seek out a well-known star coach located in Florida, Rick Macci. His father's decision had quick results and the family moved to a luxurious place in Florida after his daughter signed a contract with Reebok. Although Serena's progress was not as notable compared to Venus', she always showed her strength on the court. At the age of fourteen, she had the opportunity to enter the professional circuit with notable success. However, two years passed before she began to compete seriously.
How did she manage to finish her studies?
Venus has always been an inspiration to Serena. So, in 1997, when Venus reached the final stages of the US Open, but lost to then world number one Martina Hingis, it was a hard blow for the family but also a reason to keep training relentlessly. Due to their sporting responsibilities, the sisters finished school irregularly at an exclusive school of only thirty students located in Lake Placid, the Dwightwood Academy. Serena graduated in June 1999, the school administrators allowed her to graduate even though her grades were not the best because they knew that her future and talent was to compete professionally in this sport.
First African American player to win a Grand Slam
Although it seemed that the 1999 season was going to be better for Serena, it ended up being better for Venus. Then, Serena overtook Venus by winning her first Grand Slam title at the US Open. That moment in the history of Serena, her family, the United States, and also the African American population was glorious. It was the first time an African American player had won a Grand Slam. To add to the happiness, on April 5th of that year, Serena was able to enter the top ten and shortly after, in the doubles category, she and her sister won the French Open and the Federation Cup.
The Williams sisters
It is known that, on many occasions, while they were young, the Williams sisters had problems produced by competition and by the specialized press publications that usually compared them. In the year 2000, Venus defeated Serena in the final of the Lipton tournament. Serena showed great serenity and heartily congratulated her sister. Later, she won the Paris Indoor. That year, in the Wimbledon competition, Venus eliminated Serena in the semifinals, and later raised the title against Davenport. Additionally, both won doubles in two major tournaments: Roland Garros and the US Open.
By that time, the Williams' dominance was already being talked about and it was natural that when referring to one sister, the other would also be mentioned. Although they rarely competed together, their bond was very strong. Serena was already imposing herself as one of the best in the women's professional circuit. In 2002, she defeated Venus in the Wimbledon final with a score of 7-6 and 6-3. This was the best moment of her career as she reached the top spot in the Women's Tennis Association (WTA) ranking and by that time she already had sixteen international circuit titles.
On September 9th, Serena, 20 years old, amazed at the US Open with her latest display of power by defeating Venus in the final with a score of 6-4 and 6-3 in just 72 minutes. With this victory, she managed to tie with her elder sister in their personal matchups (5-5) and in Grand Slam titles, both with four each. It is important to highlight that Serena's impressive season included six titles, 45 wins and only 4 losses. An injury to her ankle prevented her from participating in the Australian Open, allowing American Jennifer Capriati to triumph.
Fifth Grand Slam title.
The following year, Serena did not win at Roland Garros, where she surprisingly fell in the semifinals to Belgian Justine Henin-Hardenne. However, she did win at Wimbledon, where the Venus-Serena final from the previous year was repeated. Serena added her fifth Grand Slam title. She was involved in a legal conflict with a German man who was harassing her. After being reported, he was arrested and imprisoned on March 3, 2002 for stripping in front of the reception of a hotel in Scottsdale (Arizona), where Serena was staying. Serena's father threatened the harasser with death and Serena threatened to kill him if her daughter suffered any harm.
Causes of her temporary retirement from tennis.
In September 2003, the family mourned when Yetunde, her sister, was murdered by a common criminal. After this, the sisters were off the courts for a while. Serena started taking acting classes with an experienced teacher in Los Angeles. In acting, she finds a moment of escape and claims to forget about her sporting commitments. Serena received the ESPY Athlete of the Year Award. Her popularity as an athlete allowed her to be a model and official image for several sports brands.
Contracts, performance, marriage.
First she signed with Puma, then with Nike, with whom she signed for an exorbitant amount of money. After studying acting, she began studying design, so now she is the designer of a sportswear brand: Aneres, she usually wears her clothes in competitions. We have not only seen her on the courts and in the advertisements but also in TV series such as ER, Law & Order, and Hair Show, among others. In 2016, she equaled the record of German Steffi Graf with 22 Grand Slam titles. In addition, she enjoyed a beautiful romantic relationship with Reddit co-founder Alexis Ohanian. They got married in 2016 and currently have a son.