Floyd Mayweather Jr. Biography
Floyd Joy Sinclair, better known as Floyd Mayweather Jr. is an American professional boxer recognized because his great boxing career and as of today, he is still undefeated. Floyd is 1.73 meters and has participated in divisions such as Welterweight, Featherweight, Lightweight, Super-lightweight, and Super-featherweight.
Mayweather was born on February 24, 1977, in Grand Rapids, Michigan (United States). He is also the son of former boxer Floyd Mayweather Sr. and Deborah Sinclair. He is also recognized for having been world champion in five different categories: super featherweight, lightweight, super lightweight, welterweight and super welterweight.
He managed to have a record of 84-6 during his amateur career. Among his greatest achievements was the Amateur Championship of the United States of 1995, being the runner-up in the Olympic Games in Atlanta 1996 and obtaining the Golden Gloves Championship in the years of 1993-1994-1996.
CAREER
On October 11, 1996, Floyd Mayweather debuted as a professional, beating Roberto Apodaca by K.O. in two rounds. In addition, around 1998, his record was of 17-0-0, of which he obtained 13 knockouts.
"If you put yourself in hard work, you get great results. Once I get into the ring, I have great results." Floyd Mayweather
On October 3, 1998, Floyd Mayweather faced Genaro Hernandez (champion at the time), in search of the WBC Superplug World Title, the fight was held at Hilton, Las Vegas, Nevada. Throughout the fight, Mayweather dominated his opponent and before starting the ninth round, the corner of Hernandez did not stop the boxer and managed to win by KO in the eighth round, getting the world title Superblume CMB. Also, he was the first Olympic medalist to win a world title. That title defended him for 8 more opportunities until he changed category.
Floyd Mayweather started a new stage in his career with the Lightweight division in search of the world crown and for that, he faced José Luis Castillo. The fight took place at the MGM Grand, Las Vegas Nevada, on April 20, 2002. It was a 12 round bout and it was decided by unanimous decision, where Floyd achieved victory.
On December 7, 2002, Floyd Mayweather faced Jose Luis Castillo for the second time. The fight was at the Mandalay Bay Resort & Casino, Las Vegas, Nevada. After finishing the 12 rounds, according to the unanimous decision score, the winner was Floyd Mayweather Jr.
After winning a new title, he defended the Light World Title three more times and then leaving the title vacant to change the division.
On May 22, 2004, Floyd Mayweather faced DeMarcus Corley at Boardwalk Hall, Atlantic City, New Jersey. The fight was an eliminator to get a challenger to the WBC Super Lightweight World Title. Mayweather knocked down Corley in the 8th and 10th round, managing to win by unanimous decision.
On January 22, 2005, he had a fight at American Airlines Arena, Miami, Florida, (US), facing Henry Bruseles, and beating him by KO in the eighth round.
On June 25, 2005, he faced the Canadian Arturo Gatti WBC Super Lightweight World Champion, the fight was held at Boardwalk Hall, Atlantic City, New Jersey. Again, Floyd won the WBC Super Lightweight World Title by K.O. in six rounds.
On April 8, 2006, he faced Zab Judah for the Welter World Title of the International Boxing Federation. The fight was at the Thomas & Mack Center. After overtaking Judah during the fight, in the tenth round, this one gave a ferocious and illegal low blow to Floyd, reason why the referee had to separate them; however, the coaches intervened aggressively, at the same time, the police and the security of the stadium entered the ring forming a violent fight between both corners by means of fist punches, until Zab Judah got involved; until the police managed to stop the fight. A few minutes later, the official fight returned to its course, the fight ended in round 12, whereby a unanimous decision they determined that the winner and new IBF Welter World Champion was Floyd Mayweather Jr.
"If they want to fight with me, they have to win it." Floyd Mayweather Jr.
On November 4, 2006, Floyd Mayweather faced the Champion Carlos Baldomir. The fight took place at the Mandalay Bay Resort & Casino, Las Vegas, Nevada, where finally, by unanimous decision, Floyd took the title in the Superwelter WBC category.
On May 5, 2007, at the MGM Grand, Nevada, United States, Mayweather faced Oscar De La Hoya for the World Title Superwelter WBC. The fight ended in the 12 rounds, determining as the winner by split decision and new World Champion in that category to Floyd Mayweather Jr.
On December 8, 2007, again at the MGM Grand, Las Vegas, Nevada, United States, Floyd Mayweather returned to the Welter category by showing his WBC Welter World Title against Englishman Ricky Hatton. Starting the third round, Floyd with a right-hand cause a cut over Hatton's right eye; finally, from the corner of the English they threw in the towel and Mayweather Jr. won by K.O. in the 10th round. That same year, he received the ESPY Award, for the best fighter.
After a long retirement, Mayweather announced his return to the ring on July 18, 2009, at MGM Grand, Las Vegas, Nevada, where he would face Juan Manuel Marquez world champion in three divisions. The fight was held on September 19, 2009, wherein 12 rounds, Floyd managed to emerge victoriously. In the month of June 2012, he was sentenced to serve a three-month sentence at the Clark County Detention Center, Nevada for assaulting his ex-wife.
His career continued to bear fruit, as he remained unbeaten with a professional record of 49 fights, 49 wins (26 by knockout and 23 by decision).
"They can have a heart, they can hit harder and they can be stronger, but there is not a fighter more intelligent than me"
On August 26, 2017, in Las Vegas, the fight between the Irishman Conor McGregor and Floyd Mayweather was scheduled. The president of the World Boxing Council (WBC), the Mexican Mauricio Sulaiman, declared the fight as "the fight for the money". According to estimates about the prizes, Mayweather would receive 300 million dollars and 100 million Conor, which would be the most lucrative combat in history.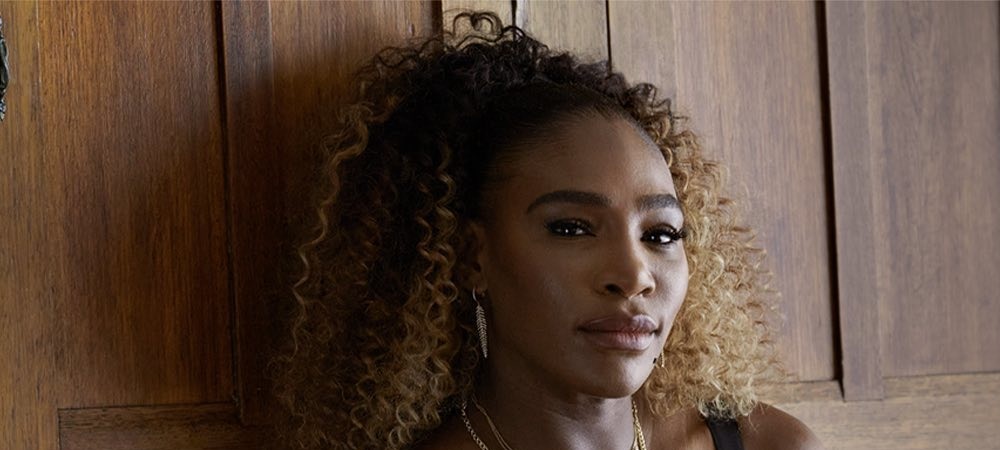 Biography of Serena Williams
Serena Jameka Williams Price (born September 26, 1981) is a professional tennis player from the United States, born in Saginaw, Michigan. Her father, Richard Williams, and her mother, Oracene, divorced in 2001. During her childhood, the family had to face difficulties due to her father's decisions, who, despite his favorable economic and social position, decided to move the family from Long Beach, on the West Coast of Los Angeles, to Compton, a closed and difficult neighborhood in the center of the city, with the goal of raising his daughters in a tough environment.
Beginnings in tennis
Since she was very young, she started training tennis, a sport that was mostly practiced by people of high economic standing. Serena trained tirelessly every day. Her father, Richard, supported her and saw her great talent, as well as his ambition to take advantage of her potential. Richard was always an ambitious and controlling man, so he became the manager of his two talented daughters. At the age of eleven, a rivalry emerged with her sister Venus, who also trained and had exceptional performance. At that time, she had won 63 consecutive regional level games.
Contract with Reebok
In 1991, Richard decided to seek out a well-known star coach located in Florida, Rick Macci. His father's decision had quick results and the family moved to a luxurious place in Florida after his daughter signed a contract with Reebok. Although Serena's progress was not as notable compared to Venus', she always showed her strength on the court. At the age of fourteen, she had the opportunity to enter the professional circuit with notable success. However, two years passed before she began to compete seriously.
How did she manage to finish her studies?
Venus has always been an inspiration to Serena. So, in 1997, when Venus reached the final stages of the US Open, but lost to then world number one Martina Hingis, it was a hard blow for the family but also a reason to keep training relentlessly. Due to their sporting responsibilities, the sisters finished school irregularly at an exclusive school of only thirty students located in Lake Placid, the Dwightwood Academy. Serena graduated in June 1999, the school administrators allowed her to graduate even though her grades were not the best because they knew that her future and talent was to compete professionally in this sport.
First African American player to win a Grand Slam
Although it seemed that the 1999 season was going to be better for Serena, it ended up being better for Venus. Then, Serena overtook Venus by winning her first Grand Slam title at the US Open. That moment in the history of Serena, her family, the United States, and also the African American population was glorious. It was the first time an African American player had won a Grand Slam. To add to the happiness, on April 5th of that year, Serena was able to enter the top ten and shortly after, in the doubles category, she and her sister won the French Open and the Federation Cup.
The Williams sisters
It is known that, on many occasions, while they were young, the Williams sisters had problems produced by competition and by the specialized press publications that usually compared them. In the year 2000, Venus defeated Serena in the final of the Lipton tournament. Serena showed great serenity and heartily congratulated her sister. Later, she won the Paris Indoor. That year, in the Wimbledon competition, Venus eliminated Serena in the semifinals, and later raised the title against Davenport. Additionally, both won doubles in two major tournaments: Roland Garros and the US Open.
By that time, the Williams' dominance was already being talked about and it was natural that when referring to one sister, the other would also be mentioned. Although they rarely competed together, their bond was very strong. Serena was already imposing herself as one of the best in the women's professional circuit. In 2002, she defeated Venus in the Wimbledon final with a score of 7-6 and 6-3. This was the best moment of her career as she reached the top spot in the Women's Tennis Association (WTA) ranking and by that time she already had sixteen international circuit titles.
On September 9th, Serena, 20 years old, amazed at the US Open with her latest display of power by defeating Venus in the final with a score of 6-4 and 6-3 in just 72 minutes. With this victory, she managed to tie with her elder sister in their personal matchups (5-5) and in Grand Slam titles, both with four each. It is important to highlight that Serena's impressive season included six titles, 45 wins and only 4 losses. An injury to her ankle prevented her from participating in the Australian Open, allowing American Jennifer Capriati to triumph.
Fifth Grand Slam title.
The following year, Serena did not win at Roland Garros, where she surprisingly fell in the semifinals to Belgian Justine Henin-Hardenne. However, she did win at Wimbledon, where the Venus-Serena final from the previous year was repeated. Serena added her fifth Grand Slam title. She was involved in a legal conflict with a German man who was harassing her. After being reported, he was arrested and imprisoned on March 3, 2002 for stripping in front of the reception of a hotel in Scottsdale (Arizona), where Serena was staying. Serena's father threatened the harasser with death and Serena threatened to kill him if her daughter suffered any harm.
Causes of her temporary retirement from tennis.
In September 2003, the family mourned when Yetunde, her sister, was murdered by a common criminal. After this, the sisters were off the courts for a while. Serena started taking acting classes with an experienced teacher in Los Angeles. In acting, she finds a moment of escape and claims to forget about her sporting commitments. Serena received the ESPY Athlete of the Year Award. Her popularity as an athlete allowed her to be a model and official image for several sports brands.
Contracts, performance, marriage.
First she signed with Puma, then with Nike, with whom she signed for an exorbitant amount of money. After studying acting, she began studying design, so now she is the designer of a sportswear brand: Aneres, she usually wears her clothes in competitions. We have not only seen her on the courts and in the advertisements but also in TV series such as ER, Law & Order, and Hair Show, among others. In 2016, she equaled the record of German Steffi Graf with 22 Grand Slam titles. In addition, she enjoyed a beautiful romantic relationship with Reddit co-founder Alexis Ohanian. They got married in 2016 and currently have a son.