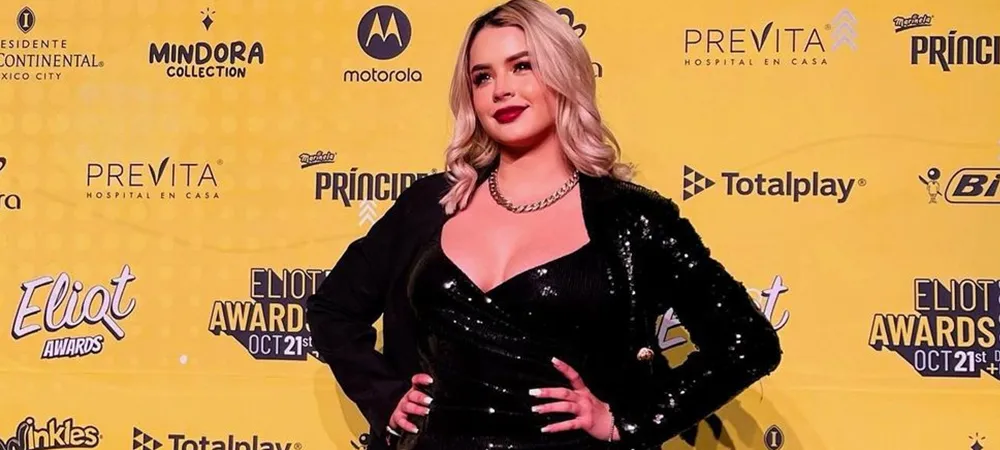 Personal information
Full name

Carol Castro

Birthdate

October 14, 2000

Age
22 years old
Occupation

Tiktoker, youtuber, influencer

Nationality

Mexican

Zodiac sign
Libra
Biography of Carol Castro
Carol Castro (born October 14, 2000) is a Mexican TikTok, YouTuber, and influencer known for her collaborations with Rod Contreras. She currently has over 10 million followers on TikTok and 1.6 million on Instagram. In mid-2021, she opened her YouTube channel.
¿Who is Carol Castro?
Carol Castro is a Mexican TikTok, YouTuber, and influencer from Guadalajara. She is currently 21 years old. She became known in May 2021, when she first collaborated with TikToker Rod Contreras. Since then, they have worked together on various videos, which has generated both good and bad reactions. Many people want them to be a couple, but they have both stated that they are just friends.
TikTok star
Castro started on the TikTok platform in 2021, and since then has been successful in everything she has posted. Since she started collaborating with Rod in May 2021, her videos have become trend on the platform. At first, many of Rod's fans accused her of taking advantage of others' success. However, over time she proved that this was not true, and continues to collaborate with Rod. In fact, despite the criticism, they maintain a good friendship, as they express on their social networks.
Other TikTokers she has collaborated with are: Nicole García, Augusto Giménez, Nicolle Figueroa, Omahi, and Cesar Pantoja.
YouTube
In June 2021, she opened her YouTube channel and uploaded her first video: MI PRIMERA VEZ. In its first weeks, the video accumulated more than 200 thousand views. For her next video, a challenge, she collaborated with Rod, Fer, and Lápiz.
After the challenge, Castro did not upload more videos until 2022. In March of that year, she published the prank video ¿Estoy EMBARAZADA?, in which she and Sofia Mata and Omahi called several friends in different situations. One of the victims of the video was Rod, who was concerned after the boys joked about a supposed accident. That same month, Castro uploaded the video NOS LAMEMOS LOS PIES retos ASQUEROSOS with Sofi Mata, Fer Duran, and Omahi, as well as the vlog ¿NO ME GUSTÓ MI OPERACIÓN? in which she answers questions about her lipotransference to the buttocks. In the video, Castro comments on how painful the postoperative process was.
Her most recent video, ¿How many boyfriends have I had? with Cesar Pantoja, was published in April 2022.
Relationship with Cesar Pantoja (2022)
Due to her videos and collaborations, Castro has been linked several times with the controversial TikToker Cesar Pantoja. Both of them appear very close on social media, especially in their collaborations on YouTube and TikTok, where their posts show a certain affection between them.
However, to date, neither of them has confirmed or denied the relationship. The truth is that since the beginning of 2022, their posts with Pantoja have caught the attention of fans, and they even have their own ship.
Team Hack House
Currently, Castro is part of the Team Hack House with Omahi, Sofi Mata, and Fer Duran. The team was created in April 2022, so currently they do not have much content.
Curiosities about Carol Castro
She attended the Eliot Awards 2021.
She was one of the guests at Rod's birthday party held in Colombia in October 2021.
Some of her photos on Instagram have been taken by the Mexican photographer SNOOW.
In May 2022, she uploaded couple photos imitating Jukilop with Cesar Pantoja.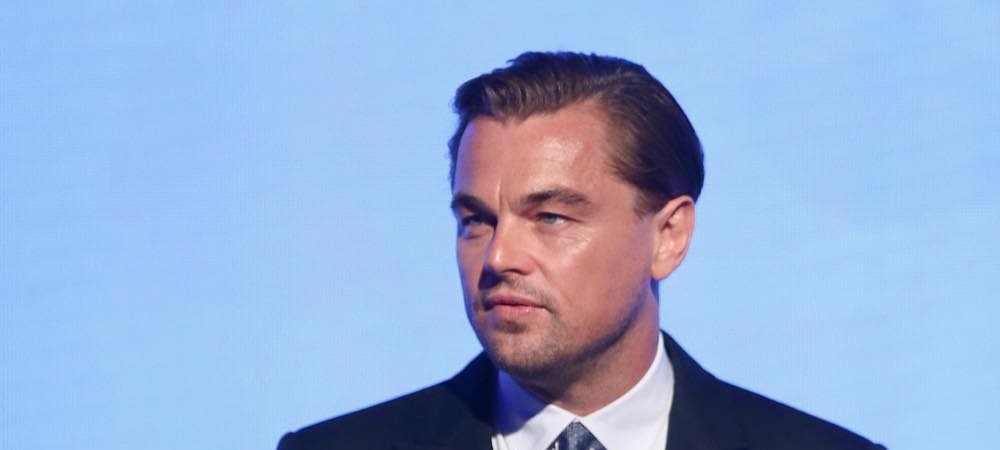 Biography of Leonardo DiCaprio
Leonardo Wilhelm DiCaprio is a renowned actor and film producer who has won numerous awards within the film industry. He was born on November 11, 1974, in Hollywood, Los Angeles, California, United States.
DiCaprio is an only child of Irmelin Indenbirken, a secretary born in Germany, and George DiCaprio, an underground comic artist and producer/distributor of comics. On his father's side, he has half-Italian (from Naples) and half-German (from Bavaria) ancestry. On the other hand, on his mother's side, his grandfather Wilhelm Indenbirken was German and his grandmother Helene Indenbirken was a German citizen born in Russia under the name Yelena Smirnova.
He was named Leonardo because, while his pregnant mother was looking closely at a painting by the great artist Leonardo da Vinci in a museum, DiCaprio gave a strong kick inside her belly. His parents divorced when he was only one year old, and they shared custody of Leonardo until 1997.
Studies, beginnings in acting.
As for his education, he did not attend university and only took basic courses at John Marshall High School in Los Angeles. His career in the world of image and acting began when he followed his older stepbrother, Adam Farrar, in television advertising, starring in a commercial for the Matchbox car brand at the age of fourteen and subsequently participating in educational films. At the age of five, he was also part of the children's television series "Romper Room", but had to leave it as it was detrimental to him.
"1990 – 1991: Debut in television and cinema"
In 1990, he made his true television debut when he was cast to be a part of the "Parenthood" ensemble, a series based on the film of the same name. He then landed minor roles in several series, including "The New Lassie" and "Roseanne," as well as a brief part in "Santa Barbara." His work in "Parenthood" and "Santa Barbara" earned him a nomination for the Young Artist Award for Best Young Actor. His big screen debut came in 1991 with the science fiction and horror movie "Critters." Later on, he became a recurring member of the cast of the ABC sitcom "Growing Pains," playing Luke Brower. However, DiCaprio didn't achieve success in the film industry until 1992, when he was selected by Robert De Niro from among 400 young actors for the lead role in "This Boy's Life," which also starred Ellen Barkin and De Niro himself.
1993 – 1996
Later, in 1993, DiCaprio played the mentally disabled younger brother of Johnny Depp in "What's Eating Gilbert Grape." The film's director, Lasse Hallström, admitted that he initially sought a less attractive actor, but he decided on DiCaprio because he had become "the most observant actor" among all who auditioned. The film was a great financial and critical success, resulting in Leonardo being highly praised for his performance, which led to him being awarded the National Board of Review for Best Supporting Actor and nominated for an Academy Award and a Golden Globe. Subsequently, he had roles in films such as "The Quick and the Dead" (1995) and was one of the leads in "Romeo + Juliet" (1996).
But his big break came with director James Cameron, who offered him the lead male role in Titanic (1997), a movie that not only won a considerable number of Academy Awards but also became a social phenomenon. Afterwards, DiCaprio gained greater acceptance in the cinematic world, so he was part of numerous films such as:
The Man in the Iron Mask (1998)
The Beach (2000)
Catch Me If You Can (2002)
The Aviator (2004)
The Assassination of Richard Nixon (2004)
Blood Diamond (2006)
Gardener of Eden (2007)
Body of Lies (2008)
Orphan (2009, as producer)
Shutter Island (2010)
Inception (2010)
Django Unchained (2012)
The Great Gatsby (2013)
Runner Runner (2013)
The Wolf of Wall Street (2013)
The Revenant (2015)
The Audition (2015).
Curiosities
Interestingly, he was nominated for an Oscar five times: Best Supporting Actor for What's Eating Gilbert Grape, Best Actor for The Aviator, Blood Diamond and The Wolf of Wall Street. This generated a lot of jokes and talk of a supposed "curse" in Hollywood. But in 2015, he finally won the award thanks to his great performance in "The Revenant".
It should also be noted that DiCaprio is a committed environmentalist who has received praise from environmental groups for choosing to fly on commercial flights instead of private planes like most celebrities, and for driving an electric hybrid vehicle and having solar panels in his home.