Personal information
Full name

Brianne Sidonie Desaulniers

Birthdate

October 1, 1989

Age
33 years old
Occupation

Actress, filmmaker

Nationality

U.S

Height
5ft 7 (170 cm)
Parents

Heather and Sylvain Desaulniers

Awards
Oscar for Best Actress 2016 ; Golden Globe for the best dramatic actress 2016
Zodiac sign
Libra
Brie Larson Biography
Brie Larson (October 1, 1989) actress. She was born in Sacramento, California, United States. Her birth name is Brianne Sidonie Desaulniers. Her stage name is in honor of her maternal great-grandmother. Her parents, chiropractors by profession, have been divorced since she was a child. Following this event, she, her sister, and her mother moved to Los Angeles. She did not go to school as she received home instruction from her. As a teenager, she attended the American Conservatory Theater in San Francisco to study acting.
After finishing her studies, she made her debut on the small screen with Special Delivery (1999), a romantic comedy. For a while, she played roles as extra, and she did very well. She gave life to Emily Stewart in the television series A Father in Trouble (2001). Later, she acted in the film production Hoot, a film that earned her recognition and popularity. After that, she acted in the following films:
Scott Pilgrim vs. The World (2010), combines action, comedy, and fantasy.
21 Jump street (2012), a police comedy in which she played Molly.
The Gambler (2014) and Trainwreck (2015) comedy.
In 2012, the filming of the Indian film Basmati Blues began to be filmed. This film was released five years later and for which it received several critics as it is accused of being a film that reinforces racial stereotypes and also represents the Indian culture in a shallow and banal way.
By acting in the movie "Room" as the protagonist, Brie gained international fame and began to be referenced by directors, producers, and Hollywood actors. The film was inspired by a novel by Emma Donoghue, thanks to her excellent performance, she won the Golden Globe for the best dramatic actress for her role as Joy "Ma" Newsome. By 2017, she was part of renowned film productions, such as Kong: Skull Island played the character of Mason Weaver. She was also the daughter of Woody Harrelson and Naomi Watts in the family drama El Castillo De Cristal (2017).
Captain Marvel
By 2019, she managed to be part of the cast as the protagonist of the important production Captain Marvel. Vers was a fighter pilot in the United States Air Force and a member of the elite Star Force military unit. She reprised the role in Avengers: Endgame. The superhero tape is inspired by the superhero created by Marvel Comics: Carol Danvers. Her fame grew immensely with this film that is now the second highest-grossing film of the year, becoming the ninth highest-grossing superhero film in history.
Faced with her performance as Vers, the fans of Marvel and her productions have demanded the change of protagonist for the sequel, the reasons are that the way of being of her and the comments that she issued in the promotional campaign of the movie disliked fans.
Larson has great skills for music, which allowed her to publish a pop music album in 2005, called Finally Out Of P. E. She did not achieve many accolades in her musical project, and she preferred to continue acting. Between 2006 she dated actor Cody Linley. The following year, she began a relationship with fellow actor John Patrick Amedori. Later, she was a partner of the Phantom Planet rock group member Alex Greenwald, with whom she was for more than four years.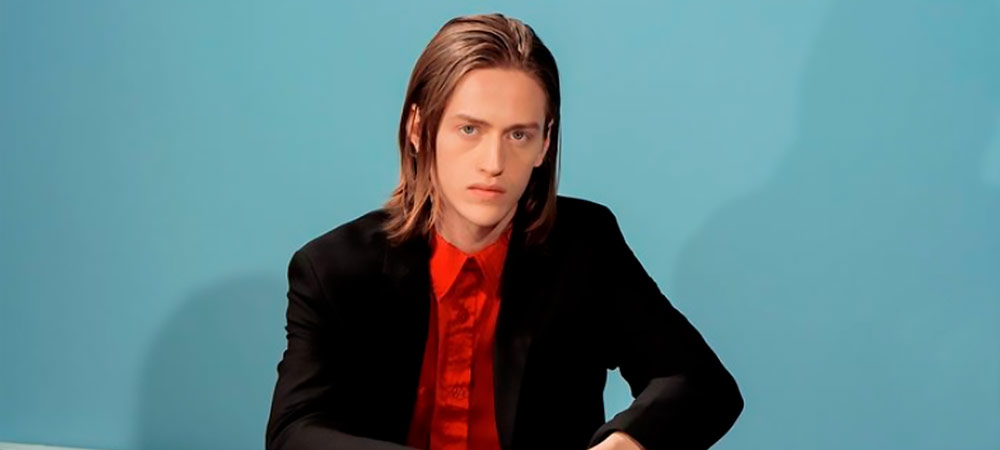 Biography of Percy Hynes White
Percy Hynes White (October 8, 2001), also known as Percy White, is a Canadian actor. He is recognized for playing Xavier in the acclaimed Netflix series "Merlin."
Early Years
Percy Hynes White is from St. John's, Newfoundland and Labrador, Canada. He is the product of the union between the talented writer, actor, and director Joel Thomas Hynes and the prominent writer and actress, Sherry White. Both are recognized in the entertainment world and their son wanted to follow in their footsteps.
Beginnings
Growing up in a home surrounded by an artistic environment, Percy developed an early interest in acting. This led him to make the decision to attend a theater school in St. John's for two years, where he could perfect his skills and prepare for his career in the acting world. From a very young age, Percy began acting in theater productions, at the age of 5, which allowed him to acquire experience and confidence on stage from an early age.
In 2008, Percy made his film debut with the role of the young version of Keith Kavanagh in the film "Down To The Dirt." On this occasion, he had the opportunity to share the screen with his father, Joel Thomas Hynes, who played the adult character of Keith Kavanagh. Additionally, his mother, Sherry White, also participated in the production of the film as a dialogue writer, making this experience even more special for him. The film was a great success and served as a platform for the growth of his career in the film world.
The following year, Percy had the opportunity to play the character of Takeout Boy in the film "Crackie." On this occasion, he again had the opportunity to work alongside his father, Joel, who played the character of Duffy in this production.
One of Percy Hynes White's most notable roles is in the television series "The Gifted." In this production, he plays Andy Strucker, a young mutant who is forced to flee from authorities and join a group of mutants in a fight against discrimination and oppression. As the series progresses, Andy struggles with his identity as a mutant and his relationship with his twin sister Lauren (played by Natalie Alyn Lind), who also has supernatural abilities. Additionally, he faces ethical and moral challenges, becoming a leader among the mutants and fighting for their survival and that of his family.
His fame internationalized when in 2022 he played Xavier Thorpe in the Netflix series "Merlin". In this series he shared the set with Jenna Ortega, Catherine Zeta-Jones, Christina Ricci, Luis Guzmán, Gwendoline Christie, Emma Myers, Hunter Doohan, and Joy Sunday.
Jenna Ortega and Percy are working on another project together. This time, both have been chosen as the lead actors to star in the romantic film "Winter Spring Summer or Fall".
Personal Life
Currently, it has not been officially confirmed if Percy Hynes White is in a romantic relationship. However, some recent photographs have appeared in the media and on social media, showing the actor embracing actress Jenna Ortega. Despite this, both he and she have made no official comment on the matter, so it cannot be confirmed for sure if there is any kind of romantic relationship between them.
Allegations: 2023
As of 2023, actor Percy Hynes White is involved in several public allegations of being racist, sexist, having abused minors, and sending intimate images.
Many of his victims have spoken out through virtual platforms, making captures and their testimony public. Some minors comment that when the actor attended high school, he and his friends would drug and abuse women.
In other accusations, other young women say they were threatened with death and also received insults from him after they rejected him.
One of the victims stated that the actor allowed a known person to abuse her in his basement.
It is important to note that these are just allegations and it is not confirmed if they are true or not. It is also important to give the accused the opportunity to defend themselves and have a fair trial.
abro hilo de todo lo que está pasando con percy hynes white (xavier en wednesday) porque todo está en inglés y todos tienen que saber lo que hizo alguien que tiene un papel tan importante en una serie mainstream 🧵

// SA, descripciones de SA, salir con menores, manipulación pic.twitter.com/DODRKWDBcU

— ☆ (@i5yaksha) January 19, 2023
At the moment, Percy has remained silent and has only limited his comments on social media. Internet users are calling for the actor to not be able to resume his role as Xavier in the acclaimed Netflix series "Merlin" due to these allegations.
Filmography
Acting works done by Percy Hynes White are:
Movies
"Down To The Dirt" (2008).
"Crackie" (2009).
"Cast No Shadow" (2014).
"Night at the Museum: Secret of the Tomb" (2014).
"A Christmas Horror Story" (2015).
"Rupture" (2016).
"Edge Of Winter" (2016).
"Milton's Secret" (2016).
"At First Light" (2018).
"Our House" (2018).
"Age Of Summer" (2018).
"I Like Movies" (2022).
TV shows / Series
"The Slattery Street Crockers" (2013).
"Rookie Blue" (2014).
"Murdoch Mysteries" (2014-2015).
"Odd Squad" (2015-2016).
"Defiance" (2015).
"Saving Hope" (2015).
"Between" (2015-2016).
"11.22.63" (2016).
"The Gifted" (2017-2019).
"The Twilight Zone" (2019).
"Transplant" (2020).
"A Killer In My Home" (2020).
"Pretty Hard Cases" (2021).
"Nurses" (2021).
"Merlina" (2022).