Roberto Benigni Biography
Roberto Benigni (October 27, 1952) actor and film director. He was born in Misericordia, Arezzo, Italy. Thanks to the film Life is beautiful (1997), three Oscar winner of the Hollywood Academy won full recognition. He was part of the generation of Italian comedians of the early nineties, Benigni began his acting career in experimental theater and was inclined to the comic facet that he would take advantage of in his professional life.
His work on the screen as an actor began in 1970. He assumed roles in films such as Hot Beds (1979), by Luigi Zampa, or The moon (1979), directed by Bernardo Bertolucci, performed leading roles in films that did not transcend either locally or internationally, although their level was prominent. He was contacted by Federico Fellini and Jim Jarmusch to collaborate on The Voice of the Moon and Under the Weight of the Law (1986) and Night on Earth (1992), respectively.
By that time he was developing his skills as a director. In this sense, at the beginning of the eighties, he debuted with Tu mi turbi (1983), it soon forged some successes of Italian cinema such as Non ci resta che piangere (1984, co-directed with Massimo Troisi), Johnny Palillo (1991) and The monster (1995). His works were described as Tuscan humor, Benigni managed to create a comic, desacralizing and funambulesque prototype. He handled very carefully the body expression of the actors, also played with words to obtain surreal or grotesque comic effects.
As we mentioned earlier, Life is beautiful was the film production that earned him popularity and respect from the circle. The story is told in a small town in Italian Tuscany, where Guido (who wants to become a bookseller) and his friend, the poet Ferruccio, live worried about love and money, without realizing the increasingly threatening anti-Semitism that the government Fascist and his alliance with the Nazis are unleashing. It is a tape that easily moves the fibers of its spectators because it combines a historical event and a story that is born in the imagination of the Italian director.
The film is full of drama but at the same time a tender sense of humor; what at first seems like another story about the Jewish holocaust becomes a song of hope. The truth is that Life is beautiful, managed to be matched to the works of the master Charles Chaplin, especially: The great dictator (1940), for his diatribe against Nazism, and the kid (1920), for the delicacy with which he deals with the relationship with a child.
Then, the success of this last film produced a revaluation of his works, as well as an interest in his person. In June 1999, Ben Gurion University of Israel appointed him an honorary doctorate. He later participated in the French blockbuster Astérix and Obélix against César, in which he played the popular Astérix. As the director, Benigni has signed in recent years Pinocchio (2002), had no good comments in the United States, and the tiger and the snow (2006). His last performance was in A Roma with love. He has won the Oscar Awards, BAFTA Awards and Actors Guild Awards.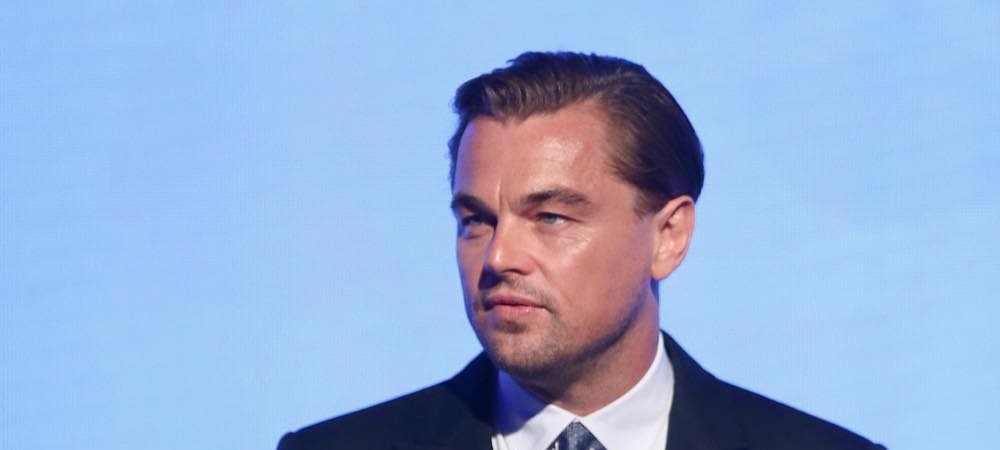 Biography of Leonardo DiCaprio
Leonardo Wilhelm DiCaprio is a renowned actor and film producer who has won numerous awards within the film industry. He was born on November 11, 1974, in Hollywood, Los Angeles, California, United States.
DiCaprio is an only child of Irmelin Indenbirken, a secretary born in Germany, and George DiCaprio, an underground comic artist and producer/distributor of comics. On his father's side, he has half-Italian (from Naples) and half-German (from Bavaria) ancestry. On the other hand, on his mother's side, his grandfather Wilhelm Indenbirken was German and his grandmother Helene Indenbirken was a German citizen born in Russia under the name Yelena Smirnova.
He was named Leonardo because, while his pregnant mother was looking closely at a painting by the great artist Leonardo da Vinci in a museum, DiCaprio gave a strong kick inside her belly. His parents divorced when he was only one year old, and they shared custody of Leonardo until 1997.
Studies, beginnings in acting.
As for his education, he did not attend university and only took basic courses at John Marshall High School in Los Angeles. His career in the world of image and acting began when he followed his older stepbrother, Adam Farrar, in television advertising, starring in a commercial for the Matchbox car brand at the age of fourteen and subsequently participating in educational films. At the age of five, he was also part of the children's television series "Romper Room", but had to leave it as it was detrimental to him.
"1990 – 1991: Debut in television and cinema"
In 1990, he made his true television debut when he was cast to be a part of the "Parenthood" ensemble, a series based on the film of the same name. He then landed minor roles in several series, including "The New Lassie" and "Roseanne," as well as a brief part in "Santa Barbara." His work in "Parenthood" and "Santa Barbara" earned him a nomination for the Young Artist Award for Best Young Actor. His big screen debut came in 1991 with the science fiction and horror movie "Critters." Later on, he became a recurring member of the cast of the ABC sitcom "Growing Pains," playing Luke Brower. However, DiCaprio didn't achieve success in the film industry until 1992, when he was selected by Robert De Niro from among 400 young actors for the lead role in "This Boy's Life," which also starred Ellen Barkin and De Niro himself.
1993 – 1996
Later, in 1993, DiCaprio played the mentally disabled younger brother of Johnny Depp in "What's Eating Gilbert Grape." The film's director, Lasse Hallström, admitted that he initially sought a less attractive actor, but he decided on DiCaprio because he had become "the most observant actor" among all who auditioned. The film was a great financial and critical success, resulting in Leonardo being highly praised for his performance, which led to him being awarded the National Board of Review for Best Supporting Actor and nominated for an Academy Award and a Golden Globe. Subsequently, he had roles in films such as "The Quick and the Dead" (1995) and was one of the leads in "Romeo + Juliet" (1996).
But his big break came with director James Cameron, who offered him the lead male role in Titanic (1997), a movie that not only won a considerable number of Academy Awards but also became a social phenomenon. Afterwards, DiCaprio gained greater acceptance in the cinematic world, so he was part of numerous films such as:
The Man in the Iron Mask (1998)
The Beach (2000)
Catch Me If You Can (2002)
The Aviator (2004)
The Assassination of Richard Nixon (2004)
Blood Diamond (2006)
Gardener of Eden (2007)
Body of Lies (2008)
Orphan (2009, as producer)
Shutter Island (2010)
Inception (2010)
Django Unchained (2012)
The Great Gatsby (2013)
Runner Runner (2013)
The Wolf of Wall Street (2013)
The Revenant (2015)
The Audition (2015).
Curiosities
Interestingly, he was nominated for an Oscar five times: Best Supporting Actor for What's Eating Gilbert Grape, Best Actor for The Aviator, Blood Diamond and The Wolf of Wall Street. This generated a lot of jokes and talk of a supposed "curse" in Hollywood. But in 2015, he finally won the award thanks to his great performance in "The Revenant".
It should also be noted that DiCaprio is a committed environmentalist who has received praise from environmental groups for choosing to fly on commercial flights instead of private planes like most celebrities, and for driving an electric hybrid vehicle and having solar panels in his home.