Personal information
Full name

Martina Navrátilová

Birthdate

October 18, 1956

Age
66 years old
Occupation

Tennis commentator

Nationality

American

Spouse

Judy Nelson (until 1991)

Height
1,73 m
Parents

Jana Navrátilová and Mirek Subert

Zodiac sign
Libra
Biography of Martina Navrátilová
Martina Navratilova (born October 18, 1956) is a former Czech tennis player, who became an American citizen in 1981. She is considered the best tennis player of the 1980s. Navratilova began her career in her teenage years and won her first title at age 14. From the age of 19, she began competing in the United States, where she quickly gained recognition and won her first Wimbledon title in 1978. She won this title again eight times between 1979 and 1990. In 1993, she faced Jimmy Connors in the "Battle of the Sexes" and a year later ended her career in the final of the Roland Garros.
Early years
Martina Navratilova was born in Revnice, Czechoslovakia (now the Czech Republic) on October 18, 1956. She is the daughter of Jana Navratilova and Mirek Subert. From a young age, she played various sports such as soccer and hockey, and was good at skiing. However, tennis was always her main passion; her grandmother was a tennis player and her parents worked in the government's tennis department. Navratilova's innate skills quickly came to light, and at the age of 14 she won her first national tournament and at 16 she was number one in the Czechoslovak ranking. Thanks to this, she traveled to several countries.
With the aim of advancing her career, in 1975 she applied for American citizenship, which caused several problems in her country, as it was seen as a betrayal. Despite Navratilova explaining that it was only for her career, she was banned from entering the country for several years and her family was prohibited from leaving. Navratilova had to wait until 1981 to be recognized as an American.
Career as a tennis player
After achieving success in her home country, Navratilova became a formidable opponent on the international courts. She was the best tennis player of the 1980s and, in fact, was ranked first in the WTA from 1982 to 1987. In 1978 she won her first international title by triumphing at the Wimbledon tournament. A year later she won this title again and then did so six times consecutively between 1982 and 1987. Her ninth and last Wimbledon trophy came in 1990 against Zina Garrison with a score of 6-4 and 6-1.
Navratilova won the Roland Garros championship for the first time in 1982 and won the second one in 1984. A year later she won her first Flushing Meadows, and then won this title again in 1984, 1986 and 1987. During this same period, she also won the Australian Open three times (1981, 1983 and 1985). In addition, she won six Masters (1980, 1981, 1982, 1984, 1985 and 1986) and five Federation Cups (1981, 1982, 1986, 1989 and 1990).
Her then exceptional career led her to face Jimmy Connors in the "Battle of the Sexes" in 1993, where she was defeated with a score of 7-5 and 6-2. Although she initially planned to retire years later, the arrival of Steffi Graf and the scandal caused by the separation from her romantic partner, Judy Nelson, brought forward her plans. Navratilova retired from the courts in 1994, after participating in the final of the Roland Garros against the Spanish player Arantxa Sánchez.
Later she returned to tennis, competing in the mixed doubles category. She won the Australian Open in 2003 and was runner-up at the Roland Garros in 2005. In 2006, she retired from the courts definitively.
Personal life
Navratilova was aware of her attraction to women since she was 18 years old, however, she avoided talking about it due to the way people in the LGBT+ community were treated in her country. Once she obtained American citizenship, she came out. She was married to Judy Nelson, from whom she separated in 1991.
She has participated in several campaigns in support of the LGBT+ community and has appeared on several television shows. She is known for participating in the sitcom "Will & Grace". She has also written two autobiographies (Martina and Being Myself) and three novels.
Currently, she is considered an icon of the LGBT+ community.
Diagnosis of throat cancer and breast cancer
In January 2023, the great tennis player was diagnosed with throat and breast cancer. Months earlier, she had noticed an enlarged lymph node in her neck during the Women's Tennis Association finals in Fort Worth. A biopsy revealed that she had stage 1 throat cancer. Later, during tests to evaluate the growth of throat cancer, doctors discovered an unrelated breast cancer. This is Navratilova's second treatment for cancer. In 2010, she announced that she was being treated for breast cancer after a tumor was detected during a routine mammogram. The tumor was surgically removed and Navratilova underwent a brief course of radiation therapy.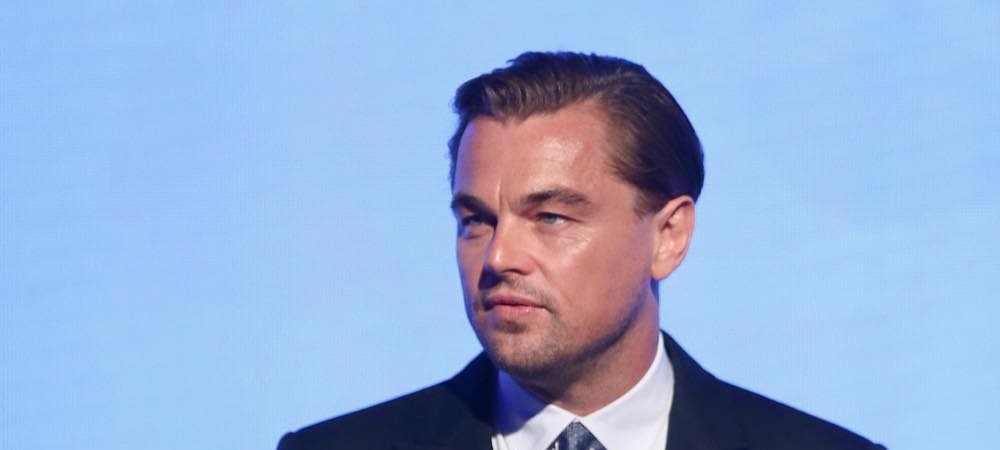 Biography of Leonardo DiCaprio
Leonardo Wilhelm DiCaprio is a renowned actor and film producer who has won numerous awards within the film industry. He was born on November 11, 1974, in Hollywood, Los Angeles, California, United States.
DiCaprio is an only child of Irmelin Indenbirken, a secretary born in Germany, and George DiCaprio, an underground comic artist and producer/distributor of comics. On his father's side, he has half-Italian (from Naples) and half-German (from Bavaria) ancestry. On the other hand, on his mother's side, his grandfather Wilhelm Indenbirken was German and his grandmother Helene Indenbirken was a German citizen born in Russia under the name Yelena Smirnova.
He was named Leonardo because, while his pregnant mother was looking closely at a painting by the great artist Leonardo da Vinci in a museum, DiCaprio gave a strong kick inside her belly. His parents divorced when he was only one year old, and they shared custody of Leonardo until 1997.
Studies, beginnings in acting.
As for his education, he did not attend university and only took basic courses at John Marshall High School in Los Angeles. His career in the world of image and acting began when he followed his older stepbrother, Adam Farrar, in television advertising, starring in a commercial for the Matchbox car brand at the age of fourteen and subsequently participating in educational films. At the age of five, he was also part of the children's television series "Romper Room", but had to leave it as it was detrimental to him.
"1990 – 1991: Debut in television and cinema"
In 1990, he made his true television debut when he was cast to be a part of the "Parenthood" ensemble, a series based on the film of the same name. He then landed minor roles in several series, including "The New Lassie" and "Roseanne," as well as a brief part in "Santa Barbara." His work in "Parenthood" and "Santa Barbara" earned him a nomination for the Young Artist Award for Best Young Actor. His big screen debut came in 1991 with the science fiction and horror movie "Critters." Later on, he became a recurring member of the cast of the ABC sitcom "Growing Pains," playing Luke Brower. However, DiCaprio didn't achieve success in the film industry until 1992, when he was selected by Robert De Niro from among 400 young actors for the lead role in "This Boy's Life," which also starred Ellen Barkin and De Niro himself.
1993 – 1996
Later, in 1993, DiCaprio played the mentally disabled younger brother of Johnny Depp in "What's Eating Gilbert Grape." The film's director, Lasse Hallström, admitted that he initially sought a less attractive actor, but he decided on DiCaprio because he had become "the most observant actor" among all who auditioned. The film was a great financial and critical success, resulting in Leonardo being highly praised for his performance, which led to him being awarded the National Board of Review for Best Supporting Actor and nominated for an Academy Award and a Golden Globe. Subsequently, he had roles in films such as "The Quick and the Dead" (1995) and was one of the leads in "Romeo + Juliet" (1996).
But his big break came with director James Cameron, who offered him the lead male role in Titanic (1997), a movie that not only won a considerable number of Academy Awards but also became a social phenomenon. Afterwards, DiCaprio gained greater acceptance in the cinematic world, so he was part of numerous films such as:
The Man in the Iron Mask (1998)
The Beach (2000)
Catch Me If You Can (2002)
The Aviator (2004)
The Assassination of Richard Nixon (2004)
Blood Diamond (2006)
Gardener of Eden (2007)
Body of Lies (2008)
Orphan (2009, as producer)
Shutter Island (2010)
Inception (2010)
Django Unchained (2012)
The Great Gatsby (2013)
Runner Runner (2013)
The Wolf of Wall Street (2013)
The Revenant (2015)
The Audition (2015).
Curiosities
Interestingly, he was nominated for an Oscar five times: Best Supporting Actor for What's Eating Gilbert Grape, Best Actor for The Aviator, Blood Diamond and The Wolf of Wall Street. This generated a lot of jokes and talk of a supposed "curse" in Hollywood. But in 2015, he finally won the award thanks to his great performance in "The Revenant".
It should also be noted that DiCaprio is a committed environmentalist who has received praise from environmental groups for choosing to fly on commercial flights instead of private planes like most celebrities, and for driving an electric hybrid vehicle and having solar panels in his home.