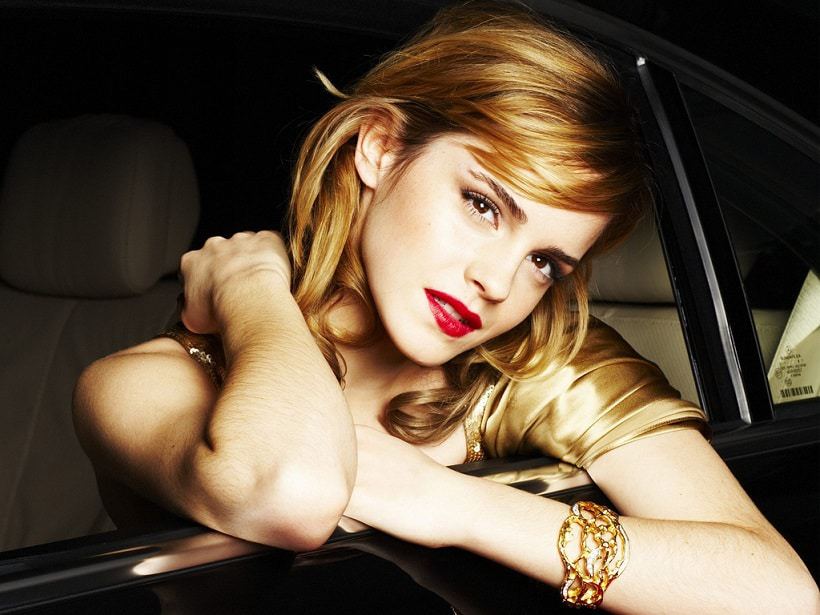 Emma Watson Biography
Emma Charlotte Duerre Watson, better known as Emma Watson, was born on April 15, 1990, in Paris, France. She is an actress, model and British philanthropist, known for playing Hermione Granger in the Harry Potter films.
Emma is the daughter of Jacqueline Luesby and Chris Watson, English lawyers. His third name, Duerre, was given by his paternal grandmother. Emma lived in Paris until she was five years old. Her parents separated and so she went to England to live with her mother in Oxfordshire and spend the weekends at her father's house in London. After the divorce of her parents, her mother and father remarried, and her brothers were born in their new marriage. Emma is the oldest of seven children; the little ones are her younger brother Alex, two half maternal brothers and three half-brothers from her father's new marriage.
She went to school at the Dragon School in Oxford, where she studied until 2003. At the age of six, she decided that she wanted to be an actress, and she was educated at the Stagecoach Theater Arts in Oxford, a part-time theater school where she studied singing, dancing and performance. Watson participated in various plays at her school, for example, Arthur: The Young Years, The Happy Prince and Alice in Wonderland. Emma Watson also participated in The Daily Poetry Competition and won the first prize when she was only seven years old.
Watson was chosen to play Hermione when she was nine years old, having previously participated only in school plays. Emma wanted to form a music group since she sings very well, but due to her fame, generated by the Harry Potter films, she said she prefers to wait a few years not to be known as "the Harry Potter girl."
Her first appearance on the screen after Harry Potter was in the telefilm Ballet Shoes, transmitted by BBC One on December 26, 2007. In 2008, she gave voice to Princess Pea in an animated film entitled The Tale of Despereaux, based on the book of the same name by Kate DiCamillo. In 2011, she participated in My Week with Marilyn; and in 2012, starred with Logan Lerman The Perks of Being a Wallflower, a film based on Stephen Chbosky's novel with the same name.
In 2013, Emma Watson presented The Bling Ring, a film directed by Sofia Coppola. In 2015, she starred in the Spanish director Alejandro Amenábar's film entitled Regression, a thriller released in September in which she worked with Ethan Hawke and his Harry Potter partner, David Thewlis.
In July 2009, Watson said that she chose Brown University, located in Providence, Rhode Island, for her university studies. In September 2009, she began studying English Literature. In March 2011, she announced that she was going to pause her studies in order to promote the latest Harry Potter film and focus on her projects as an actress. Even so, she enrolled at the University of Oxford to study English as a complement to Brown's course and made it clear that she would return to finish her studies.
Emma Watson has rejected several "incredible offers" to act because she did not want to interrupt her classes because "the experience of the university is very important". On May 25, 2014, Watson graduated from Brown University (USA), with a degree in English Literature.
Her beginning as a model was in 2009 with the British Fall / Winter campaign of the Burberry brand. She also participated in the Spring / Summer 2010 campaign of the same firm. As of 2011, she was the face of Lancôme, after having carried out four campaigns for the brand. In addition, she helped as a stylist in conjunction with the People Tree and the Italian Alberta Ferretti, in the launch of collections of organic clothing.
In June 2011, Watson agreed to pose for the British artist Mark Demsteader, in order to produce a collection of 30 paintings made with different techniques such as Aguada, charcoal, ink, and oil. By accepting, Watson requested that 10% of the proceeds from the sale of the paintings be donated to CAMFED International, a British non-governmental organization (NGO) working in rural Africa, which seeks to introduce girls to the school environment providing them with books, uniforms and other supplies.
In September 2012, Watson ended up representing CAMFED International as her official ambassador, and said she was "happy to support Camfed and the incredible work they do."
In 2013, Emma Watson posed for the photos in favor of the Natural Beauty campaign, by the American photographer James Houston, with the intention of raising funds for the Global Green USA, a non-governmental organization focused on sustainability and the preservation of the environment. The exhibition was launched on April 22, on Earth Day, in New York and Los Angeles.
In October 2013, she was declared Woman of the Year by the review British GQ. In 2014, she received the Best British Style award at the British Fashion Awards, and in July 2014, the UN named her Ambassador of Good Will.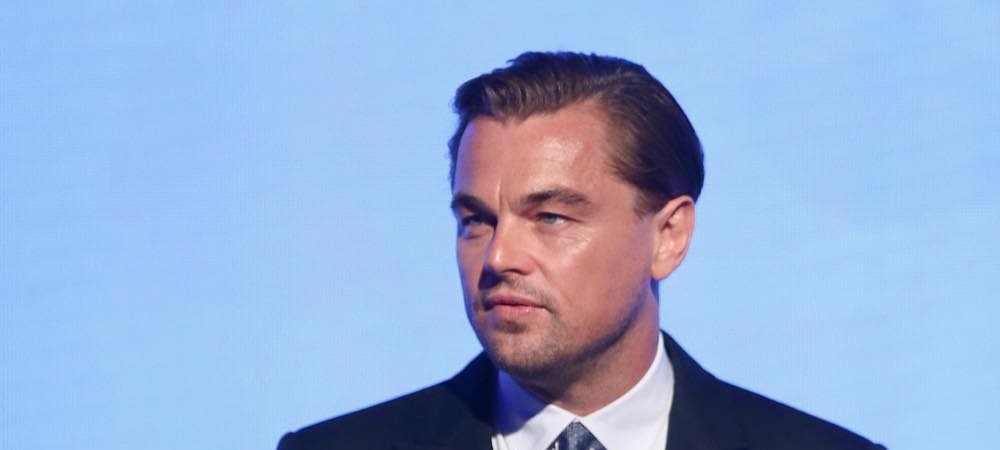 Biography of Leonardo DiCaprio
Leonardo Wilhelm DiCaprio is a renowned actor and film producer who has won numerous awards within the film industry. He was born on November 11, 1974, in Hollywood, Los Angeles, California, United States.
DiCaprio is an only child of Irmelin Indenbirken, a secretary born in Germany, and George DiCaprio, an underground comic artist and producer/distributor of comics. On his father's side, he has half-Italian (from Naples) and half-German (from Bavaria) ancestry. On the other hand, on his mother's side, his grandfather Wilhelm Indenbirken was German and his grandmother Helene Indenbirken was a German citizen born in Russia under the name Yelena Smirnova.
He was named Leonardo because, while his pregnant mother was looking closely at a painting by the great artist Leonardo da Vinci in a museum, DiCaprio gave a strong kick inside her belly. His parents divorced when he was only one year old, and they shared custody of Leonardo until 1997.
Studies, beginnings in acting.
As for his education, he did not attend university and only took basic courses at John Marshall High School in Los Angeles. His career in the world of image and acting began when he followed his older stepbrother, Adam Farrar, in television advertising, starring in a commercial for the Matchbox car brand at the age of fourteen and subsequently participating in educational films. At the age of five, he was also part of the children's television series "Romper Room", but had to leave it as it was detrimental to him.
"1990 – 1991: Debut in television and cinema"
In 1990, he made his true television debut when he was cast to be a part of the "Parenthood" ensemble, a series based on the film of the same name. He then landed minor roles in several series, including "The New Lassie" and "Roseanne," as well as a brief part in "Santa Barbara." His work in "Parenthood" and "Santa Barbara" earned him a nomination for the Young Artist Award for Best Young Actor. His big screen debut came in 1991 with the science fiction and horror movie "Critters." Later on, he became a recurring member of the cast of the ABC sitcom "Growing Pains," playing Luke Brower. However, DiCaprio didn't achieve success in the film industry until 1992, when he was selected by Robert De Niro from among 400 young actors for the lead role in "This Boy's Life," which also starred Ellen Barkin and De Niro himself.
1993 – 1996
Later, in 1993, DiCaprio played the mentally disabled younger brother of Johnny Depp in "What's Eating Gilbert Grape." The film's director, Lasse Hallström, admitted that he initially sought a less attractive actor, but he decided on DiCaprio because he had become "the most observant actor" among all who auditioned. The film was a great financial and critical success, resulting in Leonardo being highly praised for his performance, which led to him being awarded the National Board of Review for Best Supporting Actor and nominated for an Academy Award and a Golden Globe. Subsequently, he had roles in films such as "The Quick and the Dead" (1995) and was one of the leads in "Romeo + Juliet" (1996).
But his big break came with director James Cameron, who offered him the lead male role in Titanic (1997), a movie that not only won a considerable number of Academy Awards but also became a social phenomenon. Afterwards, DiCaprio gained greater acceptance in the cinematic world, so he was part of numerous films such as:
The Man in the Iron Mask (1998)
The Beach (2000)
Catch Me If You Can (2002)
The Aviator (2004)
The Assassination of Richard Nixon (2004)
Blood Diamond (2006)
Gardener of Eden (2007)
Body of Lies (2008)
Orphan (2009, as producer)
Shutter Island (2010)
Inception (2010)
Django Unchained (2012)
The Great Gatsby (2013)
Runner Runner (2013)
The Wolf of Wall Street (2013)
The Revenant (2015)
The Audition (2015).
Curiosities
Interestingly, he was nominated for an Oscar five times: Best Supporting Actor for What's Eating Gilbert Grape, Best Actor for The Aviator, Blood Diamond and The Wolf of Wall Street. This generated a lot of jokes and talk of a supposed "curse" in Hollywood. But in 2015, he finally won the award thanks to his great performance in "The Revenant".
It should also be noted that DiCaprio is a committed environmentalist who has received praise from environmental groups for choosing to fly on commercial flights instead of private planes like most celebrities, and for driving an electric hybrid vehicle and having solar panels in his home.