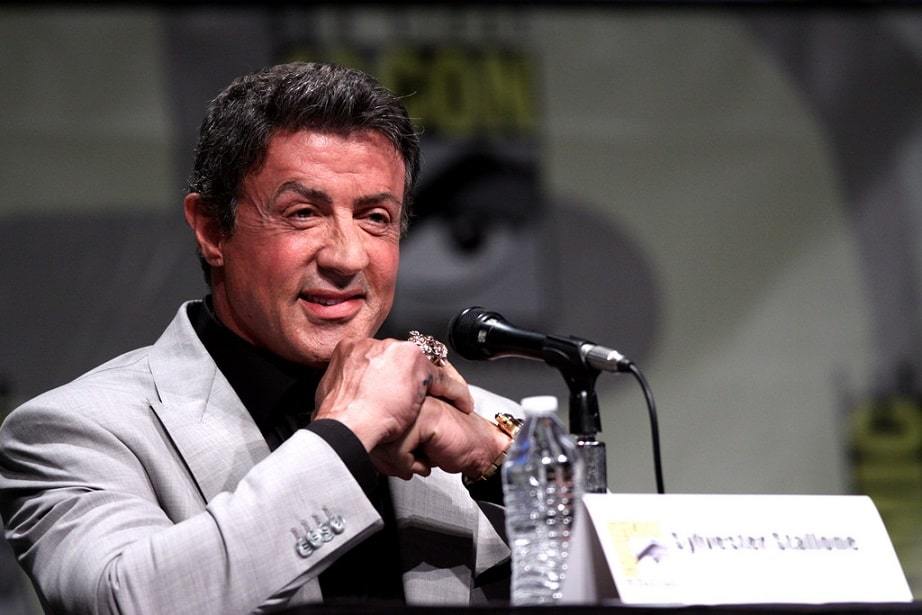 Sylvester Stallone Biography
Michael Sylvester Gardenzio Stallone (July 6, 1946) is an actor, screenwriter and film director, from the city of New York, United States. He was the first son of the Italian Frank Stallone, hairdresser and beautician, and Jacqueline Labofish, astrologer, dancer and promoter of women's wrestling. His father emigrated to the United States in the 1930s, where he met Jacqueline. Soon after, Sylvester was conceived, at birth, he suffered a paralysis of a facial nerve on the left side, due to complications in childbirth. The economic situation of the home was not the best, as in several occasions, he had to spend a whole day without eating.
In addition, the familiar atmosphere was disturbing, his parents discussed frequently, this produced in the young person a rebellious and libertine character. Being only eleven years old, he was expelled from fourteen schools, although in a school, while he lived in Geneva, Switzerland with his mother in 1960, he was highly valued because a teacher discovered his talent for acting and encouraged him to continue strengthening this gift.
Back in North America, his ability for sports allowed him to enter the University of Miami with an athletic scholarship. Rapidly, he would become the star player of the college football team while taking acting classes. At the end of college, he was hired to play small acting roles for television in series such as Beretta or Kojak. His initial characters did not have much relevance. Although, with a little success, he took part in some Broadway's theatrical productions.
Taking advantage of his strong body, he made a leading role in two pornographic films under the name of The Italian Stallion. Shortly after, he made his debut in the cine with small roles in the well-known films Bananas (1971) and Klute (1971). Stallone had learned how to write screenplays for films, in that sense, because the hard economic situation he was going through, he set himself out to write in the shortest possible time the main lines of Rocky. This script was written in three days. Stallone knocked on doors in search of a producer or film director to support this project.
Finally, he found John Avildsen who was interested in the proposal and its adaptation; Sylvester would play the lead role, resulting in great commercial success, with Rocky he would win two Oscars, as best actor and best screenwriter. After that moment he was contacted to perform strong roles that represented tough and brave men. Although, also made papers that required the opposite. For instance, in F.I.S.T., he played Jonnhy D. Kovak, a cargo shipper of a factory that forms a union to fight against the bad working conditions.
In 1997, he received the Best Actor award at the Stockholm International Film Festival, thanks to the film Cop Land co-starring with Robert De Niro, where he gained twenty kilos to play a policeman. Along with Robert, Stallone also worked on the film The Great Revenge in 2013. Not all of Sylvester's acting interventions were well received by the critics, some experienced criticism, and failure at gross incomes. Films like: Stop! Or my mom will shoot, Oscar, D-Tox, Driven and Angelo Avenging were some of the non-very-well-received Stallone's movies.
During his career as an actor, director and screenwriter, he wrote and acted in various films. Films as The kitchen of the hell (1978); Rocky II (1979); Rocky III (1982); Rocky Balboa (2006); John Rambo (2008); The Expendables (2010), among others were directed by him. However, he acted in some films, like The prisoner of the second avenue (1974); The lords of Flatbush (1974); Farewell, my lovely (1975); Capone (1975); Cobra (1986); Over the top (1987); Rambo III (1988); Stop! or my mom will shoot (1992); Cliffhanger (1993); Escape plan (2013); Grudge match (2013); The Expendables 3 (2014); Creed (2015); Guardians of the galaxy VOL. 2 (2017).
In 2005, he decided to innovate and present to the public the reality show The Contender, produced and conducted by him, alongside with the former champion Sugar Ray Leonard. The reality show is based on the meeting of several boxers from different cities in the United States in a house where they train and every week they must win the position in the house. The show was a success in the United States.
In 2010, he would premier the film The Expendables, which he directed, produced and starred. The film narrates the story of a group of mercenaries hired by the CIA. In the movie are actors like Jason Statham, Jet Li, Dolph Lundgren, Mickey Rourke, Arnold Schwarzenegger and Bruce Willis, Eric Roberts, Stone Cold and Randy Couture. Thanks to this and the good reception he received, he obtained the honorary Jaeger-LeCoultre award at the Venice International Film Festival.
In 2013, he also had another success with starring in the action film Bullet to the Head, directed by Walter Hill and the sequel to The Expendables, premiered on August 15, 2014, with great success.
His personal life has been equally productive to his life in the cinema. He has married three times and is the father of five children.Sasha Czack was his first wife from 1974 to 1985, with her he had two children: Sage and Seargeoh. Sage would die a of heart disease at the age of 36. He was also married to actress and model Brigitte Nielsen; they divorced in 1987. Years later, he would marry the model Jennifer Flavin, with whom he conceived three daughters: Sofia, Sistene, and Scarlet. While he was single he had love affairs with Susan Anton, Angie Everhart, Naomi Campbell, and Janice Dickinson. With Dickinson a controversy was created with regard to the daughter she had, she affirmed that her daughter was from Stallone. However, the medical tests proved her wrong.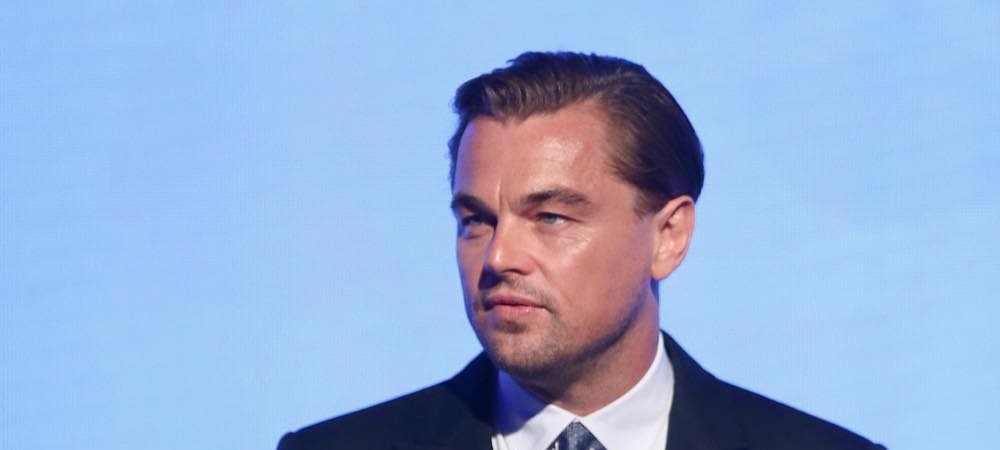 Biography of Leonardo DiCaprio
Leonardo Wilhelm DiCaprio is a renowned actor and film producer who has won numerous awards within the film industry. He was born on November 11, 1974, in Hollywood, Los Angeles, California, United States.
DiCaprio is an only child of Irmelin Indenbirken, a secretary born in Germany, and George DiCaprio, an underground comic artist and producer/distributor of comics. On his father's side, he has half-Italian (from Naples) and half-German (from Bavaria) ancestry. On the other hand, on his mother's side, his grandfather Wilhelm Indenbirken was German and his grandmother Helene Indenbirken was a German citizen born in Russia under the name Yelena Smirnova.
He was named Leonardo because, while his pregnant mother was looking closely at a painting by the great artist Leonardo da Vinci in a museum, DiCaprio gave a strong kick inside her belly. His parents divorced when he was only one year old, and they shared custody of Leonardo until 1997.
Studies, beginnings in acting.
As for his education, he did not attend university and only took basic courses at John Marshall High School in Los Angeles. His career in the world of image and acting began when he followed his older stepbrother, Adam Farrar, in television advertising, starring in a commercial for the Matchbox car brand at the age of fourteen and subsequently participating in educational films. At the age of five, he was also part of the children's television series "Romper Room", but had to leave it as it was detrimental to him.
"1990 – 1991: Debut in television and cinema"
In 1990, he made his true television debut when he was cast to be a part of the "Parenthood" ensemble, a series based on the film of the same name. He then landed minor roles in several series, including "The New Lassie" and "Roseanne," as well as a brief part in "Santa Barbara." His work in "Parenthood" and "Santa Barbara" earned him a nomination for the Young Artist Award for Best Young Actor. His big screen debut came in 1991 with the science fiction and horror movie "Critters." Later on, he became a recurring member of the cast of the ABC sitcom "Growing Pains," playing Luke Brower. However, DiCaprio didn't achieve success in the film industry until 1992, when he was selected by Robert De Niro from among 400 young actors for the lead role in "This Boy's Life," which also starred Ellen Barkin and De Niro himself.
1993 – 1996
Later, in 1993, DiCaprio played the mentally disabled younger brother of Johnny Depp in "What's Eating Gilbert Grape." The film's director, Lasse Hallström, admitted that he initially sought a less attractive actor, but he decided on DiCaprio because he had become "the most observant actor" among all who auditioned. The film was a great financial and critical success, resulting in Leonardo being highly praised for his performance, which led to him being awarded the National Board of Review for Best Supporting Actor and nominated for an Academy Award and a Golden Globe. Subsequently, he had roles in films such as "The Quick and the Dead" (1995) and was one of the leads in "Romeo + Juliet" (1996).
But his big break came with director James Cameron, who offered him the lead male role in Titanic (1997), a movie that not only won a considerable number of Academy Awards but also became a social phenomenon. Afterwards, DiCaprio gained greater acceptance in the cinematic world, so he was part of numerous films such as:
The Man in the Iron Mask (1998)
The Beach (2000)
Catch Me If You Can (2002)
The Aviator (2004)
The Assassination of Richard Nixon (2004)
Blood Diamond (2006)
Gardener of Eden (2007)
Body of Lies (2008)
Orphan (2009, as producer)
Shutter Island (2010)
Inception (2010)
Django Unchained (2012)
The Great Gatsby (2013)
Runner Runner (2013)
The Wolf of Wall Street (2013)
The Revenant (2015)
The Audition (2015).
Curiosities
Interestingly, he was nominated for an Oscar five times: Best Supporting Actor for What's Eating Gilbert Grape, Best Actor for The Aviator, Blood Diamond and The Wolf of Wall Street. This generated a lot of jokes and talk of a supposed "curse" in Hollywood. But in 2015, he finally won the award thanks to his great performance in "The Revenant".
It should also be noted that DiCaprio is a committed environmentalist who has received praise from environmental groups for choosing to fly on commercial flights instead of private planes like most celebrities, and for driving an electric hybrid vehicle and having solar panels in his home.