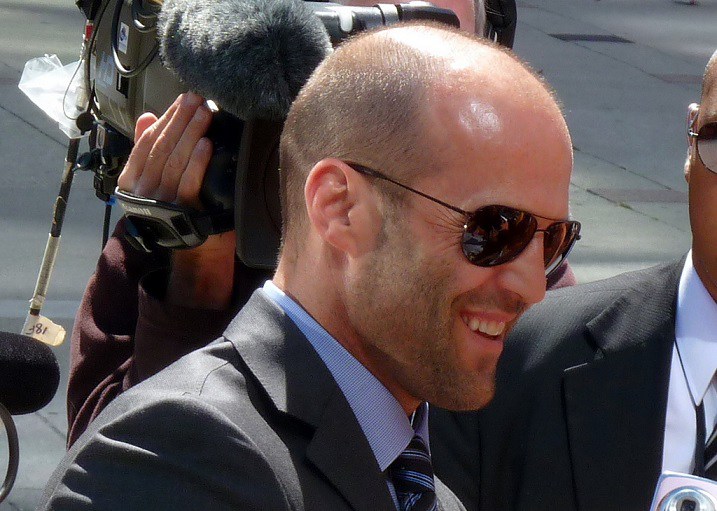 Jason Statham Biography
Jason Statham (July 26, 1967) is a British actor. He was born in Shirebrook, Derbyshire, United Kingdom. His mother, Eileen Yates, which was a dancer, and his father Barry Statham, whom in the beginning was a street merchant and then started singing lounge music. His parents also would set up fake auctions with which they swindle the spectators.
At the age of nine, Jason was surrounded by gangsters and people specialized in swindling people. Over time, Statham began swindling people as well and he did it very well. His family moved to Great Yarmouth, United Kingdom town in which he would meet professional soccer player, Vinnie Jones, who brought him to soccer. He decided to join the team at his elementary school. At that time, he also dabbled in diving. In fact, he was part of the British National Diving Team for twelve years. Jason was a known national athlete and ranked 12th in England.
Once he graduated from high school, he enlisted to the Army but discovered that that was not his way. Then, he quit the Armed Forces to devote himself to martial arts, another of his passions since he was a child. What he learned with this discipline would help him in his future participation in action films.
In 1990, he represented the British National Team in the Commonwealth Games in springboard diving.
To make money for a living, he would go to the fake auctions, and sell perfumes and fake jewelry in the street. At the same time, he would engage with street acting performances which were very appreciated by the people.
Soon after, Jason would be hired to be a model for the French Connection brand. At that moment, he was in a relationship with Kelly Brook, who was a model, actress, swimsuit designer and English television hostess. The relationship will ended by Kelly due to problems related to long hours away from home.
In the world of fashion, he met Guy Ritchie, who later would help him to get a role in his first production in 1998, named "Lock, stock and two smoking barrels" an English comedy that tells the story of four friends who commit different robbery crimes after Eddie (Nick Moran) lost a bet for £ 500,000 against a mafia gangster in a called "three card brag" which was rigged by the gangster. To pay off the debt, he and his friends decide to rob some drug dealers and then, the robbers in turn. This film had a great impact on the English audience. Some years later, Total Film magazine nominated "Lock, Stock and two smoking barrels" as one of the best British films of all time, ranking it in the top 40.
In 2000, after his debut, he starred in "Snatch" directed by Guy Ritchie. Statham shared cast with Brad Pitt, Dennis Farina, and Benicio del Toro. However, what made him a very popular actor internationally was the "Transporter" saga in which he starred. The first movie of the saga was produced in 2002, the second in 2005 and "Transporter 3" 2008.
Statham's performance was so outstanding that caught the attention of many american directors and critics, who later would call him to be part of different Hollywood productions. Also, he participated in the saga of "The Expendables" (2010, 2012 and 2014) in which he performed with Sylvester Stallone, as well as Jet Li, Dolph Lundgren, Mickey Rourke, Arnold Schwarzenegger, Bruce Willis, Eric Roberts, Stone Cold and Randy Couture. In 2007, the production of the movie "Hitman" offered him to play the character of Agent 47 after Vin Diesel was excluded from the project, but Jason did not accept the offer. The paper was later accepted by Timothy Olyphant.
His successful acting development allowed him to work in The Italian Job (2003) and Collateral (2004), appeared in Crank (2006), War (2007), The Bank Job (2008), Death Race (2008), Crank: High Voltage (2009), The Mechanic (2011), Blitz (2011), The Killer Elite (2011), Parker (2013), Fast & Furious 6 (2013), Furious 7 (2015) and Mechanic: Resurrection (2016) among others. As of 2010, he had a relationship with the English model Rosie Huntington-Whiteley, best known for her work with the brands as Victoria's Secret and Burberry, occasionally as an actress.
For his martial arts skills, he eventually developed the risky scenes in the films he was acting. Due to his popularity, he was invited to participate in music videos, Comin 'On (1993) by The Shamen, Run to the Sun (1994) by Erasure and Dream a Little Dream (1995) by The Beautiful South. He was represented in some video games such as: Red Faction II, in this video game he recorded the voice of Shrike, Call of Duty, where he was the voice of Sergeant Waters, and Sniper X with Jason Statham.
His participation in the spin-off of the ninth film of the Fast & Furious saga produced by the important brand Universal Pictures is rumored. The company recently announced that the expected release was to be delayed until the spring of 2020.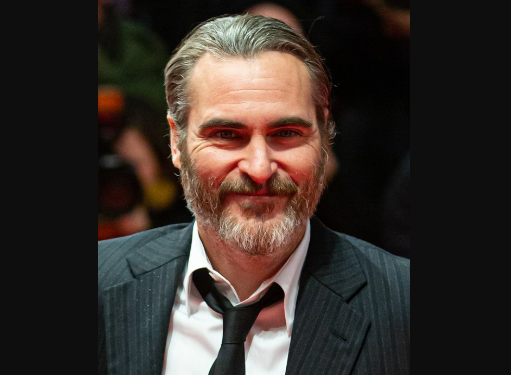 Joaquin Phoenix Biography
Joaquin Rafael Phoenix (October 28, 1974) He was born in San Juan, Puerto Rico. American actor, recognized for his performance in the films Gladiator (2000), Walk the Line (2005), Her (2013), María Magdalena (2018) and Joker (2019). Phoenix made his first appearance as a child actor in the film Space Camp (1986), by director Harry Winer and a year later he got his first starring character in the drama Russkies (1987). After leaving the big screen due to the death of his brother, he returned playing the young rebel Jimmy Emmett into Die For (1995). His obvious interpretive talent led him to become one of the most prominent actors in Hollywood cinema.
Family and beginnings
He was born into a family of missionaries and artists; his parents were the American missionaries of the "Church of God" John Bottom and Arlyn Dunitz. In the early 1970s, they were based in Puerto Rico with their children Rain, River, Liberty, and Joaquin. Three years after Joaquin was born, the family moved to Los Angeles (United States) to provide a specialized arts education for their children. A year after settling in Los Angeles, the last daughter of the family, Summer, was born.
All the brothers of Phoenix were dedicated to the interpretation from an early age, their first works were appearances in commercials and series of television. At that time Phoenix became known by the artistic name Leaf (leaf), probably influenced by the names of his brothers, Summer, River, Rain and Liberty. After appearing in small commercials, he was hired to play his first role in director Harry Winer's film, Space Camp (1986).
Acting career
Phoenix debuted at age ten in Space Camp (1986), a film in which he played Max Graham, a boy passionate about the stars and a Star Wars fan. The following year, he got his first star in Rick Rosenthal's drama, Russkies (1987), a film in which his younger sister, Summer, also worked. Two years later his career as a child actor was consolidated thanks to his appearance in the dramatic comedy, Parenthood (1989), directed by Ron Howard. After standing out in the eighties, Phoenix moved away from the world of acting for several years to move with his parents to Mexico and Cuba.
Phoenix became news in 1993, because of the tragic death of his brother River, due to an overdose. It was Phoenix who called for emergencies during the tragic event. River's death deeply affected the actor, who was reluctant to return to the world of acting, however, the insistence of his friends and family motivated him to return to acting. He returned as Joaquin Phoenix playing the young rebel Jimmy Emmett in To Die For (1995), a film in which he shared set with Nicole Kidman, Matt Dillon, Casey Affleck, and Alison Folland, among others. His interpretation of the film received excellent reviews, which made him one of the most prominent young stars of the time.
Two years later he appeared in Inventing the Abbotts (1997), a film in which he met actress Liv Tyler, with whom he dated until 1998. He also worked with it in U Turn (1997). He played Lewis McBride in Return to Paradise (1998), Clay Bidwell in Clay Pigeons (1998) and Max California in 8MM (1999). Later he appeared in The Yards (2000), playing Willie Gutierrez and shortly thereafter he was seen playing the Roman emperor Commodus in Gladiator (2000). His excellent interpretation of the Roman leader was exalted by critics and was even nominated for an Oscar and the Golden Globes as best supporting actor.
In 2005, he played the renowned singer Johnny Cash in the movie Walk the Line (2005), directed by James Mangold, in which he shared set with actresses Reese Witherspoon and Ginnifer Goodwin. Two years later he appeared in the films We Own the Night (2007) and Reservation Road (2007), followed by Two Lovers (2008) by James Gray, in which he played Leonard Kraditor. In late 2008, Phoenix announced his retirement from the world of acting to devote himself to music, however, he continued to work as a producer and actor in some films sporadically.
Two years after announcing his retirement, he presented at the Venice Festival the documentary I'm Still Here (2010), along with Casey Affleck. Years later he played Freddie Quell in the film The Master (2012), directed by Paul Thomas Anderson. That same year he was awarded the Volpi Cup for best actor, along with Philip Seymour Hoffman.
The following year he was the protagonist of the film Her (2013), directed by Spike Jonze, later worked with Paul Thomas on the adaptation of the book Inherent Vice by Thomas Pynchon. In 2017, he appeared in Lynne Ramsay's film, You Were Never Really Here (2017), playing Joe, for this role he won the award for best actor at the Cannes Film Festival.
In late 2018, Warner Bros announced that Phoenix would play the Joker in the film directed by Todd Phillips. In 2019, some news about the progress of the film and the appearance of the Joker have been published. This new film about the Joker promises to show the darker side of Gotham's fun and terrifying villain.