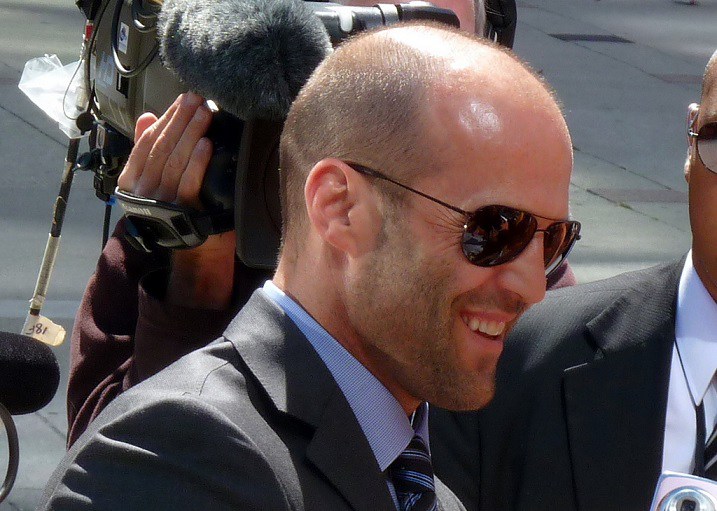 Jason Statham Biography
Jason Statham (July 26, 1967) is a British actor. He was born in Shirebrook, Derbyshire, United Kingdom. His mother, Eileen Yates, which was a dancer, and his father Barry Statham, whom in the beginning was a street merchant and then started singing lounge music. His parents also would set up fake auctions with which they swindle the spectators.
At the age of nine, Jason was surrounded by gangsters and people specialized in swindling people. Over time, Statham began swindling people as well and he did it very well. His family moved to Great Yarmouth, United Kingdom town in which he would meet professional soccer player, Vinnie Jones, who brought him to soccer. He decided to join the team at his elementary school. At that time, he also dabbled in diving. In fact, he was part of the British National Diving Team for twelve years. Jason was a known national athlete and ranked 12th in England.
Once he graduated from high school, he enlisted to the Army but discovered that that was not his way. Then, he quit the Armed Forces to devote himself to martial arts, another of his passions since he was a child. What he learned with this discipline would help him in his future participation in action films.
In 1990, he represented the British National Team in the Commonwealth Games in springboard diving.
To make money for a living, he would go to the fake auctions, and sell perfumes and fake jewelry in the street. At the same time, he would engage with street acting performances which were very appreciated by the people.
Soon after, Jason would be hired to be a model for the French Connection brand. At that moment, he was in a relationship with Kelly Brook, who was a model, actress, swimsuit designer and English television hostess. The relationship will ended by Kelly due to problems related to long hours away from home.
In the world of fashion, he met Guy Ritchie, who later would help him to get a role in his first production in 1998, named "Lock, stock and two smoking barrels" an English comedy that tells the story of four friends who commit different robbery crimes after Eddie (Nick Moran) lost a bet for £ 500,000 against a mafia gangster in a called "three card brag" which was rigged by the gangster. To pay off the debt, he and his friends decide to rob some drug dealers and then, the robbers in turn. This film had a great impact on the English audience. Some years later, Total Film magazine nominated "Lock, Stock and two smoking barrels" as one of the best British films of all time, ranking it in the top 40.
In 2000, after his debut, he starred in "Snatch" directed by Guy Ritchie. Statham shared cast with Brad Pitt, Dennis Farina, and Benicio del Toro. However, what made him a very popular actor internationally was the "Transporter" saga in which he starred. The first movie of the saga was produced in 2002, the second in 2005 and "Transporter 3" 2008.
Statham's performance was so outstanding that caught the attention of many american directors and critics, who later would call him to be part of different Hollywood productions. Also, he participated in the saga of "The Expendables" (2010, 2012 and 2014) in which he performed with Sylvester Stallone, as well as Jet Li, Dolph Lundgren, Mickey Rourke, Arnold Schwarzenegger, Bruce Willis, Eric Roberts, Stone Cold and Randy Couture. In 2007, the production of the movie "Hitman" offered him to play the character of Agent 47 after Vin Diesel was excluded from the project, but Jason did not accept the offer. The paper was later accepted by Timothy Olyphant.
His successful acting development allowed him to work in The Italian Job (2003) and Collateral (2004), appeared in Crank (2006), War (2007), The Bank Job (2008), Death Race (2008), Crank: High Voltage (2009), The Mechanic (2011), Blitz (2011), The Killer Elite (2011), Parker (2013), Fast & Furious 6 (2013), Furious 7 (2015) and Mechanic: Resurrection (2016) among others. As of 2010, he had a relationship with the English model Rosie Huntington-Whiteley, best known for her work with the brands as Victoria's Secret and Burberry, occasionally as an actress.
For his martial arts skills, he eventually developed the risky scenes in the films he was acting. Due to his popularity, he was invited to participate in music videos, Comin 'On (1993) by The Shamen, Run to the Sun (1994) by Erasure and Dream a Little Dream (1995) by The Beautiful South. He was represented in some video games such as: Red Faction II, in this video game he recorded the voice of Shrike, Call of Duty, where he was the voice of Sergeant Waters, and Sniper X with Jason Statham.
His participation in the spin-off of the ninth film of the Fast & Furious saga produced by the important brand Universal Pictures is rumored. The company recently announced that the expected release was to be delayed until the spring of 2020.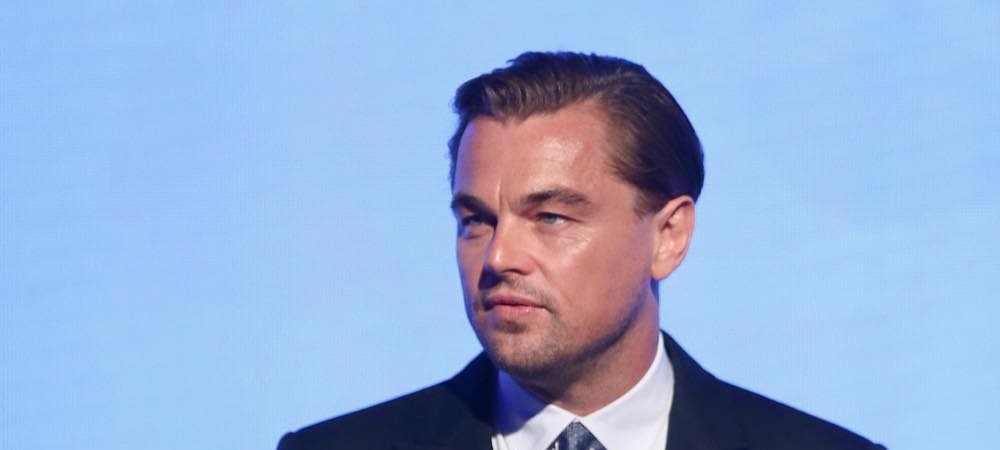 Biography of Leonardo DiCaprio
Leonardo Wilhelm DiCaprio is a renowned actor and film producer who has won numerous awards within the film industry. He was born on November 11, 1974, in Hollywood, Los Angeles, California, United States.
DiCaprio is an only child of Irmelin Indenbirken, a secretary born in Germany, and George DiCaprio, an underground comic artist and producer/distributor of comics. On his father's side, he has half-Italian (from Naples) and half-German (from Bavaria) ancestry. On the other hand, on his mother's side, his grandfather Wilhelm Indenbirken was German and his grandmother Helene Indenbirken was a German citizen born in Russia under the name Yelena Smirnova.
He was named Leonardo because, while his pregnant mother was looking closely at a painting by the great artist Leonardo da Vinci in a museum, DiCaprio gave a strong kick inside her belly. His parents divorced when he was only one year old, and they shared custody of Leonardo until 1997.
Studies, beginnings in acting.
As for his education, he did not attend university and only took basic courses at John Marshall High School in Los Angeles. His career in the world of image and acting began when he followed his older stepbrother, Adam Farrar, in television advertising, starring in a commercial for the Matchbox car brand at the age of fourteen and subsequently participating in educational films. At the age of five, he was also part of the children's television series "Romper Room", but had to leave it as it was detrimental to him.
"1990 – 1991: Debut in television and cinema"
In 1990, he made his true television debut when he was cast to be a part of the "Parenthood" ensemble, a series based on the film of the same name. He then landed minor roles in several series, including "The New Lassie" and "Roseanne," as well as a brief part in "Santa Barbara." His work in "Parenthood" and "Santa Barbara" earned him a nomination for the Young Artist Award for Best Young Actor. His big screen debut came in 1991 with the science fiction and horror movie "Critters." Later on, he became a recurring member of the cast of the ABC sitcom "Growing Pains," playing Luke Brower. However, DiCaprio didn't achieve success in the film industry until 1992, when he was selected by Robert De Niro from among 400 young actors for the lead role in "This Boy's Life," which also starred Ellen Barkin and De Niro himself.
1993 – 1996
Later, in 1993, DiCaprio played the mentally disabled younger brother of Johnny Depp in "What's Eating Gilbert Grape." The film's director, Lasse Hallström, admitted that he initially sought a less attractive actor, but he decided on DiCaprio because he had become "the most observant actor" among all who auditioned. The film was a great financial and critical success, resulting in Leonardo being highly praised for his performance, which led to him being awarded the National Board of Review for Best Supporting Actor and nominated for an Academy Award and a Golden Globe. Subsequently, he had roles in films such as "The Quick and the Dead" (1995) and was one of the leads in "Romeo + Juliet" (1996).
But his big break came with director James Cameron, who offered him the lead male role in Titanic (1997), a movie that not only won a considerable number of Academy Awards but also became a social phenomenon. Afterwards, DiCaprio gained greater acceptance in the cinematic world, so he was part of numerous films such as:
The Man in the Iron Mask (1998)
The Beach (2000)
Catch Me If You Can (2002)
The Aviator (2004)
The Assassination of Richard Nixon (2004)
Blood Diamond (2006)
Gardener of Eden (2007)
Body of Lies (2008)
Orphan (2009, as producer)
Shutter Island (2010)
Inception (2010)
Django Unchained (2012)
The Great Gatsby (2013)
Runner Runner (2013)
The Wolf of Wall Street (2013)
The Revenant (2015)
The Audition (2015).
Curiosities
Interestingly, he was nominated for an Oscar five times: Best Supporting Actor for What's Eating Gilbert Grape, Best Actor for The Aviator, Blood Diamond and The Wolf of Wall Street. This generated a lot of jokes and talk of a supposed "curse" in Hollywood. But in 2015, he finally won the award thanks to his great performance in "The Revenant".
It should also be noted that DiCaprio is a committed environmentalist who has received praise from environmental groups for choosing to fly on commercial flights instead of private planes like most celebrities, and for driving an electric hybrid vehicle and having solar panels in his home.