Rocky Marciano Biography
Rocco Francis Marchegiano (1923 – 1969) best known as Rocky Marciano was an American professional boxer who competed from 1947 to 1955 and held the world heavyweight title from 1952 to 1956. He was born in Brockton, Massachusetts, United States.
Son of parents with Italian ascendancy: Pierino and Pasqualena Marchegiano. Rocky, had 4 brothers. He was a very athletic young and very good at basketball. In his spare time, he liked to train in the gym. He liked it so much that he created one at home.
Marciano studied at Brockton High School, where he participated in the American football team. At 18 he moved to New York where he would meet Charlie Goldman, who influenced him to get into the Boxing world.
In 1943, Marciano was recruited by the Navy for two years, serving in Fort Lewis, Washington. During his time in the military, he would learn how to box, in fact, he would use his spare time to train hard. Rocky would begin to represent the Navy, in different amateur fights and he was crowned champion in the boxing tournament held by the Armed Forces in 1946. His amateur career ended on March 17, 1947, when Rocky, faced his first fight as a professional boxer.
His first fight was on March 17, 1947, against Lee Epperson, who would be defeated by Marciano by KO in the third round. Previously, he had won the Golden Glove, from the prestigious tournament for amateur boxers, a category in which he would fight only for a year because of his good performance.
His jump may have seemed rushed because he did not have great basics in technique or style. Although he had a monstrous punch with his right. In addition, the Italian American was very resistant mentally and physically. His multiple abilities were enough to let him compete against the best boxers.
The debut that brought him to fame was against Ronald La Starza, an Italian boxer who had been undefeated for 37 matches. The fight was held at the Madison Square Garden in New York with full attendance. The fight was epic and energetic and has remained in the memory of the spectators. Rocky ended up defeating La Starza by KO.
At age of 29, he competed in the World Heavyweight Championship against Jersey Joe Walcott, in Philadelphia. According to statistics, Walcott was a better fighter than Marciano. In the start of the fight, Walcott controlled. However, as the rounds went on, Rocky would recover his strength and managed to tie the fight. In the 13th round, the American throws a "Suzie Q" before receiving a hook from Joe. After hitting Walcott, Rocky was able to see how Walcott fell on his knees. Surprisingly Marciano was the new world heavyweight champion. This was a memorable fight. A year later they faced each other again and Marciano only needed one round to knock him out.
Years later, Marciano would face Ezzard Charles, the legendary and brilliant world champion at that time. The fight lasted 15 rounds. Charles was the first boxer who endured 15 rounds against the indomitable Rocky. A short time after, Charles would call for a rematch. However, the American boxer demonstrated why he was the best in the world and beaten him by knockout in the eighth round. Later, Rocky competed in the British and European Championship before the champion Don Cockell, who was defeated by Marciano in the ninth round. Rocky appeared in the front pages of newspapers, sports commentators and boxing experts talked about his quality.
Boxing fans expected to see the fight against Archie Moore, on September 21, 1955. During the fight, something happened that no one expected. Marciano was knocked down in the second round, but during the countdown, when everyone thought the fight was over, Rocky composed himself and resumed the fight. In the ninth round, he beat Moore.
The Italian American boxer admired and considered the boxer Joe Louis as his idol, therefore the fight against him was very important for Marciano. Rocky managed to beat the Brown Bomber in the ninth round of a heroic fight. When finishing the fight, The Rock, as Marciano was also known, could not avoid the tears because with that KO not only had managed to overcome a mythical boxer but generated a generational change in the history of boxing.
Many boxers could not understand how Marciano manages to win all the fights. For that reason, some baseless accusations about the use of some illegal element came out. The accusers claimed that he used a type of bandage on his fists that allowed him to hit harder and with more power. Before these accusations, Rocky did not hesitate to defend his name. Evidently, there never was a test and the figure of Rocky Marciano did not suffer any negative impact.
On April 27, 1956, Rocky announced his retirement from boxing influenced by his wife Bárbara Cousens. Rocky dedicated himself to investing the money earned in his boxing career.
In 1963, he was named the director of the renowned Lawrence Detective Agency. Also due to his fame, he was called to participate in a film, where he staged fights against the famous boxer Mohamed Ali.
On August 31, 1969, the plane he was flying on crashed three kilometers from Newton, Iowa. Due to this tragic accident, the undefeated boxing champion died a day before his 46th birthday.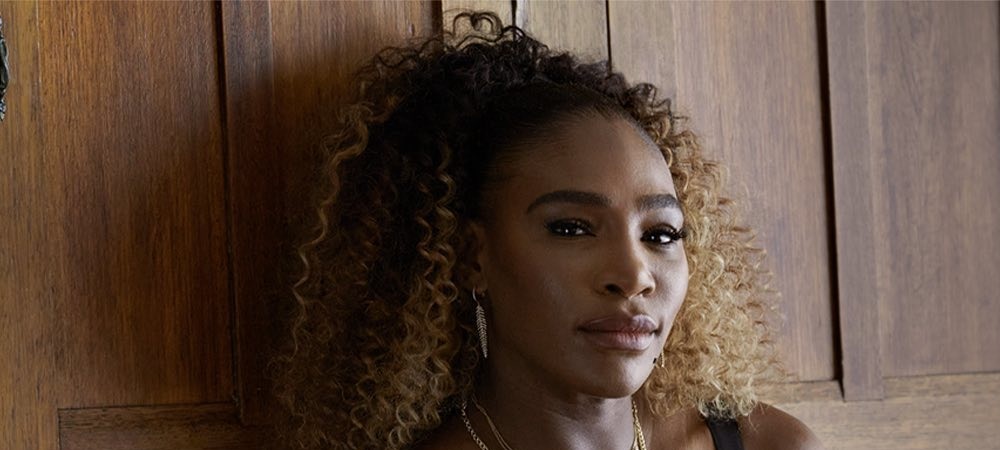 Biography of Serena Williams
Serena Jameka Williams Price (born September 26, 1981) is a professional tennis player from the United States, born in Saginaw, Michigan. Her father, Richard Williams, and her mother, Oracene, divorced in 2001. During her childhood, the family had to face difficulties due to her father's decisions, who, despite his favorable economic and social position, decided to move the family from Long Beach, on the West Coast of Los Angeles, to Compton, a closed and difficult neighborhood in the center of the city, with the goal of raising his daughters in a tough environment.
Beginnings in tennis
Since she was very young, she started training tennis, a sport that was mostly practiced by people of high economic standing. Serena trained tirelessly every day. Her father, Richard, supported her and saw her great talent, as well as his ambition to take advantage of her potential. Richard was always an ambitious and controlling man, so he became the manager of his two talented daughters. At the age of eleven, a rivalry emerged with her sister Venus, who also trained and had exceptional performance. At that time, she had won 63 consecutive regional level games.
Contract with Reebok
In 1991, Richard decided to seek out a well-known star coach located in Florida, Rick Macci. His father's decision had quick results and the family moved to a luxurious place in Florida after his daughter signed a contract with Reebok. Although Serena's progress was not as notable compared to Venus', she always showed her strength on the court. At the age of fourteen, she had the opportunity to enter the professional circuit with notable success. However, two years passed before she began to compete seriously.
How did she manage to finish her studies?
Venus has always been an inspiration to Serena. So, in 1997, when Venus reached the final stages of the US Open, but lost to then world number one Martina Hingis, it was a hard blow for the family but also a reason to keep training relentlessly. Due to their sporting responsibilities, the sisters finished school irregularly at an exclusive school of only thirty students located in Lake Placid, the Dwightwood Academy. Serena graduated in June 1999, the school administrators allowed her to graduate even though her grades were not the best because they knew that her future and talent was to compete professionally in this sport.
First African American player to win a Grand Slam
Although it seemed that the 1999 season was going to be better for Serena, it ended up being better for Venus. Then, Serena overtook Venus by winning her first Grand Slam title at the US Open. That moment in the history of Serena, her family, the United States, and also the African American population was glorious. It was the first time an African American player had won a Grand Slam. To add to the happiness, on April 5th of that year, Serena was able to enter the top ten and shortly after, in the doubles category, she and her sister won the French Open and the Federation Cup.
The Williams sisters
It is known that, on many occasions, while they were young, the Williams sisters had problems produced by competition and by the specialized press publications that usually compared them. In the year 2000, Venus defeated Serena in the final of the Lipton tournament. Serena showed great serenity and heartily congratulated her sister. Later, she won the Paris Indoor. That year, in the Wimbledon competition, Venus eliminated Serena in the semifinals, and later raised the title against Davenport. Additionally, both won doubles in two major tournaments: Roland Garros and the US Open.
By that time, the Williams' dominance was already being talked about and it was natural that when referring to one sister, the other would also be mentioned. Although they rarely competed together, their bond was very strong. Serena was already imposing herself as one of the best in the women's professional circuit. In 2002, she defeated Venus in the Wimbledon final with a score of 7-6 and 6-3. This was the best moment of her career as she reached the top spot in the Women's Tennis Association (WTA) ranking and by that time she already had sixteen international circuit titles.
On September 9th, Serena, 20 years old, amazed at the US Open with her latest display of power by defeating Venus in the final with a score of 6-4 and 6-3 in just 72 minutes. With this victory, she managed to tie with her elder sister in their personal matchups (5-5) and in Grand Slam titles, both with four each. It is important to highlight that Serena's impressive season included six titles, 45 wins and only 4 losses. An injury to her ankle prevented her from participating in the Australian Open, allowing American Jennifer Capriati to triumph.
Fifth Grand Slam title.
The following year, Serena did not win at Roland Garros, where she surprisingly fell in the semifinals to Belgian Justine Henin-Hardenne. However, she did win at Wimbledon, where the Venus-Serena final from the previous year was repeated. Serena added her fifth Grand Slam title. She was involved in a legal conflict with a German man who was harassing her. After being reported, he was arrested and imprisoned on March 3, 2002 for stripping in front of the reception of a hotel in Scottsdale (Arizona), where Serena was staying. Serena's father threatened the harasser with death and Serena threatened to kill him if her daughter suffered any harm.
Causes of her temporary retirement from tennis.
In September 2003, the family mourned when Yetunde, her sister, was murdered by a common criminal. After this, the sisters were off the courts for a while. Serena started taking acting classes with an experienced teacher in Los Angeles. In acting, she finds a moment of escape and claims to forget about her sporting commitments. Serena received the ESPY Athlete of the Year Award. Her popularity as an athlete allowed her to be a model and official image for several sports brands.
Contracts, performance, marriage.
First she signed with Puma, then with Nike, with whom she signed for an exorbitant amount of money. After studying acting, she began studying design, so now she is the designer of a sportswear brand: Aneres, she usually wears her clothes in competitions. We have not only seen her on the courts and in the advertisements but also in TV series such as ER, Law & Order, and Hair Show, among others. In 2016, she equaled the record of German Steffi Graf with 22 Grand Slam titles. In addition, she enjoyed a beautiful romantic relationship with Reddit co-founder Alexis Ohanian. They got married in 2016 and currently have a son.