Lori Lightfoot Biography
Lori Lightfoot (August 4, 1962) politician mayor of Chicago. Lightfoot was born in Massillon, Ohio, United States. Her father was a factory worker and janitor. She was the youngest of four brothers. She grew up in a neighborhood located on the west side of the city. She graduated from Washington High School in Massillon, there she stood out as a trumpet player of the school band. On the other hand, she was the point guard of the basketball team, editor of the yearbook and member of the Pep Club. She began her professional career at the University of Michigan in political science. From an early age, she was shown as a leader.
Lightfoot had to get part-time jobs to pay for her education because her family's economic situation was not stable. Given this, her brother decided to take an incorrect path and advanced a bank robbery, but he was unsuccessful and got arrested. Lori received a full scholarship to study Law from the University of Chicago. She was president of the student body of the Faculty of Law, from that position she rejected a lot of racist and sexist acts towards the student body.
Career
Lightfoot entered the law firm Mayer Brown. During this time, she met several Republican politicians and defended several cases against racial discrimination. Lightfoot took her first steps in the public sector as Assistant United States Attorney for the Northern District of Illinois. From that moment she decided to start her political career and began her campaign as Mayor, Lightfoot intended to represent the African-American community, many victims of Ku Kux Klan.
Lori Lightfoot participated in Operation Silver Shovel, an investigation carried out by the FBI to attack corruption in Chicago. Within the police institution, she carried out investigations in several cases of abuse of authority and improper conduct by the police. However, the disciplinary measures that were executed within the police department were questioned for not being effective and also being negligent. Lightfoot then worked at the Chicago Office of Communications and Emergency Management. Later Mayor Richard M. Daley appointed her Deputy Head of the Chicago Department of Procurement Services. Lightfoot worked a few months and later returned to Mayer Brown because she did not support corruption cases in City Hall.
In 2017, Lightfoot again assumed the position as president of the Police Board. At the beginning of 2018, Lightfoot announced her candidacy for mayor of Chicago, this would be her first candidacy for public office. Most notable is that she is the first LGTBIQ and African-American candidate in the history of the Chicago mayor elections. She competed against Gery Chico, Bill Daley, Susana Mendoza, and Toni Preckwinkle. Her campaign had strong support from LGBTIQ groups and local politicians, from the Chicago Sun-Times editorial committee. She also had the support of several former candidates, including Mendoza, Chico, Paul Vallas, and fourth-placed Willie Wilson also backed Lightfoot when she reached the second round. Lightfoot maintained a substantial advantage over Preckwinkle.
Lightfoot expressed in her mayor's debate her personal experiences with racial discrimination and the worrying situations facing the black community.
Lightfoot new Mayor of Chicago
On April 2, 2019, she was elected mayor of Chicago. She won more than 73% of the general vote in the second round. She took over the office on May 20, 2019. She intends to meet the demands of citizens on economic issues and violence with firearms that take more lives than in other major cities in the United States. More than 550 people were killed in Chicago last year due to gang violence, with drug trafficking being the biggest reason, most black neighborhoods have notable economic and social realities. She also expressed her fight against police brutality and endemic corruption. The mayor of Chicago announced that ICE's access to the Chicago police database would be suspended. She ordered the police not to cooperate with immigration agents "to attack immigrant families" and reaffirmed aid to the immigrant community.
Personal life
Lightfoot resides in the Logan Square neighborhood on the north side of Chicago. Her wife is Amy Eshleman, a former employee of the Chicago Public Library. The couple has a daughter named Vivian.

Princess Margaret, Countess of Snowdon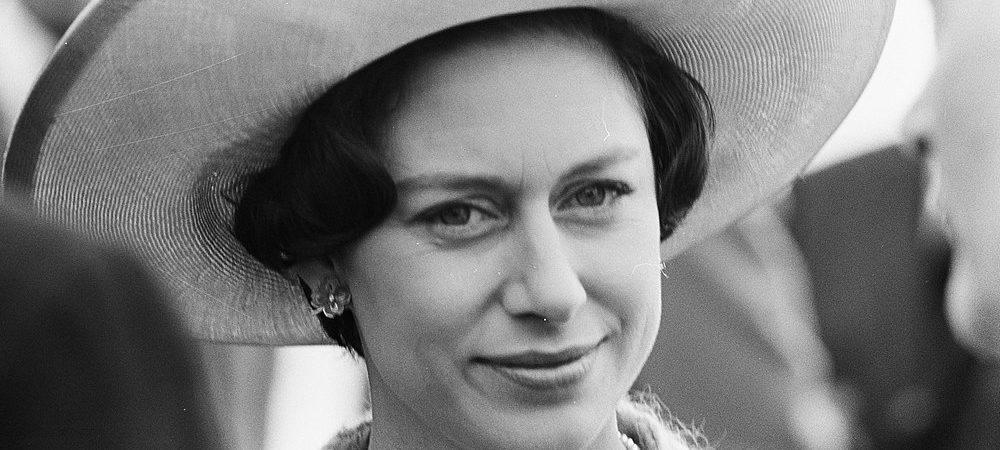 Princess Margaret, Countess of Snowdon Biography
Margaret Rose (August 21, 1930 – February 9, 2002) was born at Glamis Castle in Scotland. Her parents were Prince Albert, Duke of York, and her mother was Elizabeth, Duchess of York. Because of her royal lineage, Margaret received the treatment of Royal Highness. Her baptism was a huge event and it was led by Cosmo Lang, Archbishop of Canterbury and it was carried out in the Private Chapel of Buckingham Palace on October 30, 1930. She was privately educated by a governess, named Marion Crawford. In 1936, her father rose to George VI after her uncle King Edward VIII abdicated the throne. She attended the coronation of her parents in 1937.
Early life
During World War II, Margaret remained at Windsor Castle. On February 6, 1952, her father died, and her older sister became Queen Elizabeth II. In her youth she met Colonel Townsend with whom she had an affair, this union was the target of much criticism and controversy for her failure. Despite his honorable military career, he had no chance of marrying the princess, because he was a divorced man, and her relationship caused great controversy in the 1950s.
Love life and marriage
The young woman had several lovers, including the future Canadian Prime Minister John Napier Turner. It was until May 16, 1960, that Margarita surprisingly married photographer Antony Armstrong-Jones, son of Ronald Armstrong-Jones and Anne Messel, at Westminster Abbey. In reality, no one was aware of this love, and it was never suspected that there was interest between the two. After the ceremony was approved by the Royal Household, this ceremony was described as a "modern" royal wedding, considered the first. It was televised in the UK. The Daily Express claims it had 300 million viewers around the world. After the honeymoon that lasted several weeks, they moved to Kensington Palace, where her son, David, would later be born.
In 1961, the princess's husband was awarded the title of Earl of Snowdon; for this reason, Margaret formally obtained the title of Princess Margaret, Countess of Snowdon. During the 1960s, they were known as the most glamorous British couple, and their daughter Sarah was born. Antony Armstrong-Jones was the first "commoner" to marry the daughter of a king for more than 400 years, but the marriage crisis was not long in coming. In less than ten years of relationship, the couple had grown apart and, after almost 20 years of marriage, they announced their divorce. The royalty questioned this situation a lot and assured that it was due to their past detached from the aristocracy. The princess continued to be one of the most desired women in England.
Despite the situation, the princess' family continued to have great affection for Tony. She got along very well with Prince Charles and adored Queen Elizabeth. But, the problems related to the lack of interest on the part of the princess began. Both had strong and defined personalities which prevented reaching an agreement. In 1962, Snowdon was appointed artistic advisor to The Sunday Times, a position he carried out with great responsibility and enthusiasm. This situation made the relationship even worse because he dedicated much more time to his work than to his family. Then infidelity came into the relationship.
Affairs
Margaret began to have encounters with Snowdon's friend from college, Anthony Barton, and later with Roddy Llewellyn, an 18-year-old gardener. In 1969, it became known that Snowdon had an extramarital affair with Mrs. Jacqueline Rufus-Isaacs. Their divorce was the first in the royalty since King Henry VIII in 1540. Despite their problems, the couple continued to maintain a close relationship. Before long, Snowdon married Lucy Lindsay-Hogg. His only daughter, Frances Armstrong-Jones, was born from this union. At the time he got divorced again and he had another child with journalist Melanie Cable-Alexander.
Later, a DNA test in 2004 confirmed that he had had a daughter, Polly Fry, shortly before he married Princess Margaret. she proved her paternity, but he denied any relationship to that issue.
Death
Princess Margaret, Countess of Snowdon, passed away on February 9, 2002, of a cerebral vascular problem at the age of 71. Her funeral was at the same time as the 50th anniversary of the burial of her father, King George VI.