John Maynard Keynes Biography
John Maynard Keynes was born on June 5, 1883, in Cambridge, United Kingdom and died, at age of 62, on April 21, 1946, in East Sussex, United Kingdom. He was one of the most influential British economists of the twentieth century thanks to his impact on economic policies. His main work, the General Theory of Employment, Interest, and Money, aside from opposing the classical economy of the moment, dealt with his considerations on labor, monetary theory and the cycle of trade. He is also considered one of the founders of macroeconomics, the global study of economics.
Maynard comes from a cultured and well-off family; his parents John Neville Keynes and Florence Ada Brown, along with his sister and brother, Margaret and Geoffrey Keynes, were the were the role model for the little economist. John's education was excellent, he went through Eton College and King's College at the University of Cambridge where he studied mathematics, probability theory and economics, becoming, little by little, a scholarly humanist. In his university days he was part of the Bloomsbury circle, artistic and intellectual group formed by the writer Virginia Woolf, the philosophers Bertrand Russell and Ludwig Wittgenstein, among its members were Clive Bell, the Hispanist Gerald Brenan, Lytton Strachey, Vanessa Bell, Duncan Grant and EM Forster; all promoted an opposite and alternative order to the dominant Victorian proposal.
His career as an economist began in 1906 when he was appointed public servant of the Home Civil Service, where he would learn everything about the Indian economy. As a result of this, he wrote the book Currency and Finance in India in 1913. Then, after considering his current job, he decided to resign, and go to work at the University of Cambridge in the department of probability theory.
All of Keynes's works are associated with trying to find solutions to the economic problems through which the world economy was passing, as well as The Economic Consequences of Peace, written in 1919, deals with the economic implications and consequences imposed on Germany in the Treaty of Versailles; As in the Treaty on probabilities, Keynes attacked the deflationary policies of the 1920s on the monetary reform of 1923, with a profound argument about why countries should aim for the stability of domestic prices while proposing the use of interest rates of flexible change, and so many more works, that make up all the work of the economist.
In 1925, he married Lidya Lopokova, a Russian dancer whom Keynes met thanks to his fascination with the works of Sergei Diaghilev. However, before knowing her in 1918, several male partners were associated with him, confirming his homosexuality.
But undoubtedly his most important work Theories of Employment, Interest, and Money, published in 1935, not only responds aptly to the reason of the great economic depression of 1929 but also triggers a huge change in all economic thought. The work, in summary, indicates that the level of employment in the modern economy was determined by three factors: the marginal propensity to consume, the marginal efficiency of capital and the interest rate. Faced with an economy weakened by low demand (for example, in a depression), where there is a triggering problem (difficulty in achieving a vigorously growing economy), the government can increase aggregate demand by increasing its expenditures (even if it incurs public deficit), without the public sector increasing the interest rate enough to undermine the effectiveness of this policy. The importance of the points of view contained in that book was such that he founded an entire branch of modern economic theory, macroeconomics, dedicated to exploring the relationships between the great aggregates of national income.
Keynes achieved a revolution in the economy, but it was after the Second World War (1939-45) when Keynesian thought was formed as a new orthodoxy, determining the economic policies of the entire Western world for more than three decades of sustained growth. The prestige of Keynes was so great that King George VI appointed him as Baron in 1942, entering the House of Lords. From that position, he argued in How to pay the war? that the war effort should be financed by increasing colonies in Africa and by higher taxes, instead of deficit spending, and thus avoid inflation.
Keynes also had an interest in literature and the arts, which was reflected when he became the director and principal shareholder of the Cambridge Theater of the Arts. Politically, Keynes achieved great achievements by taking the side of the British Liberals, occupying very relevant positions in the British public sphere. He was a leading member of the British delegation at the Bretton Woods conference, where and established the World Bank and the IMF and laid the foundations for the economic system for several decades. He died of a heart attack. He suffered from heart problems, which worsened after the hard work of the financial problems of the postwar period. Still today Keynes, remains a "very current" economist, with reflections that even today continue to make us think a lot about saving and economic policy.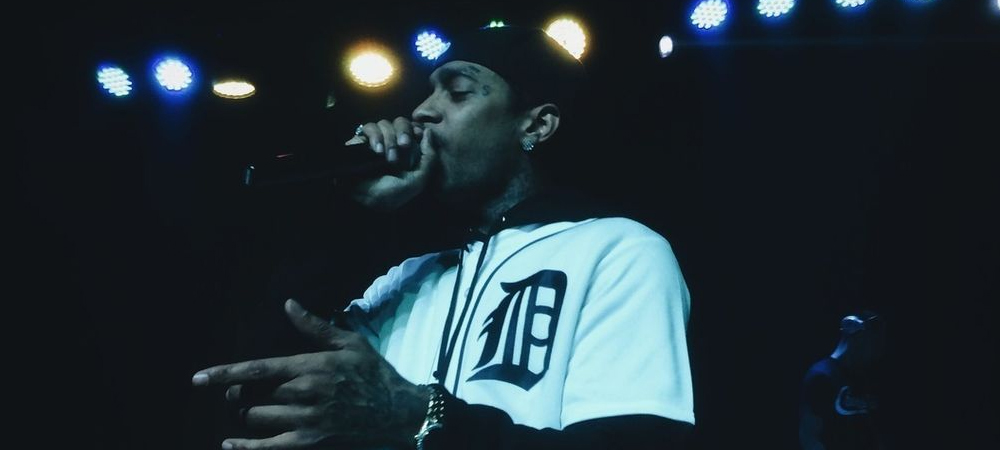 Nipsey Hussle Biography
Ermias Asghedom (August 15, 1985 – March 31, 2019), better known as Nipsey Hussle, was an American rapper, businessman, and community activist, who rose to fame in 2018 with his debut album Victory Lab. Nipsey began his career towards the mid-2000s releasing several successful mixtapes such as Slauson Boy Volume 1, Bullets Ain't Got No Name series and The Marathon. His fame came to him, along with his first Grammy nomination, with his debut album in 2018. He had previously created his label All Money In No Money Out (2010).
Following his death, he received two posthumous Grammys for the songs Racks in the Middle and Higher. He was known for his social work on behalf of the Crenshaw community.
Early years
He was born in Los Angeles, United States, on August 15, 1985. Son of Angelique Smith and Eritrean immigrant Dawit Asghedom, he grew up in Crenshaw, a neighborhood located south of Los Angeles, with his siblings Samiel and Samantha. He attended Hamilton High School but dropped out before graduating. Since he was little he looked for a way to help around the home, so over time, he began to work selling different products on the street.
After leaving school he became involved in the world of gangs, however, he turned away from it when he realized that it was not what he expected for his future. Decided then to dedicate himself to music, he sold everything that linked him to the gangs and worked for a time to buy his own production tools. After finishing his studies, he began to write and produce his own mixtapes, which he sold from a car. After finding inspiration from a trip he took to Eritrea with his father and spending time in prison, Nipsey turned fully to his career and business. He always looked for ways to start and help the community in which he grew up: giving jobs, helping students, renovating public spaces, etc …
Community activist
Nipsey was admired for his work at Crenshaw because instead of moving or investing in hedge funds, he preferred to help the community by boosting the local economy.
Career
In late 2005, Nipsey Hussle released his first mixtape, Slauson Boy Volume 1, independently, to great local success. By then he already had a fan base at the regional level, so it took him a while to sign a contract with the Epic Records and Cinematic Music Group labels. Later, the first volumes of the Bullets Ain't Got No Name series appeared, with which he expanded his popularity. Burner on My Lap, Ridin Slow, Aint No Black Superman, Hussle in the House and It's Hard out Here, were some of the songs included in the series.
By 2009, Nipsey would make a name for himself collaborating with Drake on Killer and with Snoop Dog on Upside Down. He also released Bullets Ain't Got No Name vol.3 and in 2010, he left Epic and opened his own label All Money In No Money Out. Under this label, he would soon release The Marathon, a mixtape in which hits such as Love ?, Mr. Untouchable, Young Rich and Famous and Late Nights and Early Mornings appeared. He also created The Marathon Clothing at that time, a sports and casual clothing brand that was based in his neighborhood. He then released the mixtape The Marathon Continues (2011), participated in the We Are the World 25 for Haiti campaign, and was featured in the popular XXL Magazine Annual Freshman Top Ten.
In 2013 came Crenshaw, a mixtape that would become famous because Jay-Z himself bought 100 copies for $ 100 each.
Victory Lap
After many delays, Nipsey would release his long-awaited debut album Victory Lap, on February 16, 2018, to great success. It was praised by critics and received a Grammy nomination for best rap album of the year. It was such a success that many singles entered the Billboard and Itunes charts. However, Nipsey did not enjoy much fame.
Death
Hussle was assassinated on March 31, 2019, outside his store in South Los Angeles. He was shot multiple times by a man he had previously clashed with, he was arrested and charged with murder on April 2 of the same year. After his death, many personalities expressed the pain caused by the news. It is worth mentioning that the Mayor of Los Angeles himself gave his condolences to the family, recognizing Hussle's social work in Crenshaw.
He was the partner of actress Lauren London and was the father of two children.
Sales strategies and greatest hits
Hussle was known for his sales strategies, since, he used to upload his singles in free download and then sell some limited editions for a cost of 100 to 1000 dollars. It promoted the sale of his work with campaigns such as Proud2Pay and Mailbox Money, in which he gave special incentives (autographed photos, dedication calls, tickets to his studio, and special events) to buyers. His revolutionary ideas promised him a fruitful career.
Some of his greatest hits
Rose Clique
Forever On My Fly Shit
Thas Wat Hoes Do Proud of That (with Rick Ross)
Face the world
Bless, 1 of 1
Where Yo Money At
Fuck Donald Trump
Higher
Young Rich and Famous