Henry Gantt Biography
Henry Laurence Gantt (May 20, 1861 – November 23, 1919) industrial engineer. He was born in Calvert County, Maryland, United States. During his childhood and youth, he and his family lived devastating moments, especially in the economic part. His parents owned crops in Calvert but remained in ruins after the devastation caused during the Civil War. After that political and social event, they did not overlap economically so they had to live various hardships.
In spite of this, his parents did everything possible so that the young Gantt finished his school training at McDonogh School in 1878 and went to Johns Hopkins University to study industrial engineering. His performance was very good, when he graduated he started working as a teacher and draftsman, Gantt had a great skill for drawing since he was a kid. Then he studied mechanical engineering at the same university. In 1887, he was hired in Frederick W. Taylor to carry out an application of the principles of the Scientific Administration with his work in Midvale Steel and Bethlehem Steel, he carried out this work until 1893. In his career as a consultant, he invented the Gantt diagram.
Later, he designed some systems to measure the efficiency and productivity of workers, such as task bonds and the payment system and other methods that facilitate this process. This diagram became very popular for its simplicity, performance, and quality at that time, as well as at this time, pointed out the various tasks to be performed in a horizontal timeline, it has been used as a tool in operations that require strict temporal planning. However, Henry Gantt's studies focused on the analysis of the performance of work methods, which depends on his judgment of the willingness to use the correct methods and skills.
Gantt was very concerned about leaving his knowledge embodied in paper, therefore, in 1908 presented before the American Society of Mechanical Engineers the text: Training of workers in habits of diligence and collaboration, in which he exposed the need to change the employer's tactics; it is not a way of acting in the place, in the techniques, in the work, in the information, in the habits, in the possibilities, in the efficiency and in the efficiency of his work. As a complement to this, it is a bonus system that has been added to work and work done in a standardized time standard.
With these measures we tried to raise, not only the quantity, but above all the quality of work, following Taylor's theory, the so-called common prosperity theory: what he says is that the worker has a kind of personal satisfaction to do the job well, this generates a feeling of pride that will make you try harder. For his part, the employer will notice an increase in productivity and the sum of a reduction in labor disputes. This is exposed with mastery in work, wages, and benefits (1913).
In the field of administration, his most known contribution is the graph of the bars such as the chart or the Gantt chart, which is composed in a diagram in which the horizontal axis represents the units of time, and in the vertical is recorded the different functions, which are represented by horizontal bars. With the help of this engineer, companies and the discipline of business administration is very broad, some of them are: the Gantt diagram, the development of the concept of industrial efficiency, the implementation of the system of Bonds of Tasks, with this adopted the premium to the workers. And he also implemented the Daily Balance Chart.
It was also very emphatic to ensure that companies have a social responsibility, in their opinion, companies have obligations for the welfare of society. His support for the scientific organization of work is also highlighted. When he worked for Frederick W. Taylor, with whom he collaborated in the application of his own doctrine to improve productivity, and in the second stage of the Industrial Revolution.
After 14 years of being at Taylor's side, he made the decision to separate from this because his interest was the humanization of industrial practices and the dehumanized theories of Frederick Taylor. Unfortunately, in his last years of life, Gantt did not have the opportunity to finish several of his projects because his health was undermined. Finally, Henry Gantt died on November 23, 1919, in the town of Pine Island in New York.
His importance lies in the fact that it is the founder of scientific administration, an activity developed in the United States that later spread throughout the world with the idea of ​​achieving humanization, rationalization, and performance.
Related Content: Industrial Engineering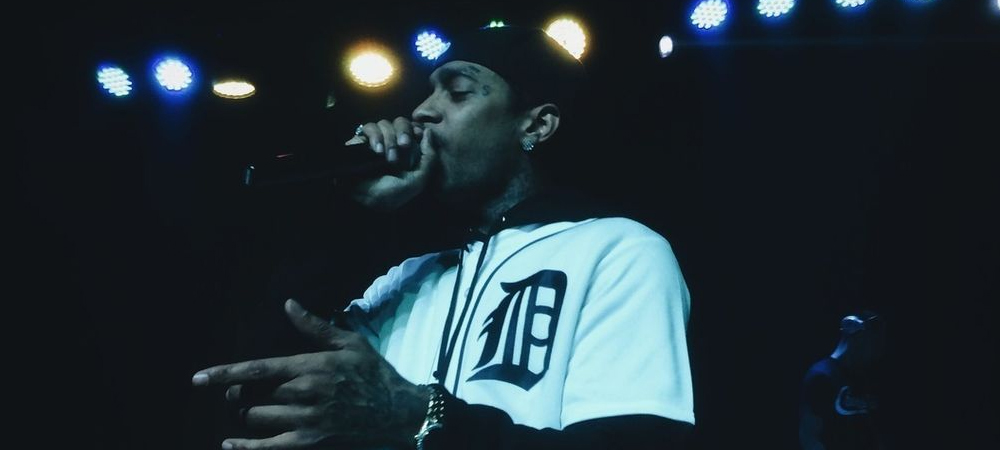 Nipsey Hussle Biography
Ermias Asghedom (August 15, 1985 – March 31, 2019), better known as Nipsey Hussle, was an American rapper, businessman, and community activist, who rose to fame in 2018 with his debut album Victory Lab. Nipsey began his career towards the mid-2000s releasing several successful mixtapes such as Slauson Boy Volume 1, Bullets Ain't Got No Name series and The Marathon. His fame came to him, along with his first Grammy nomination, with his debut album in 2018. He had previously created his label All Money In No Money Out (2010).
Following his death, he received two posthumous Grammys for the songs Racks in the Middle and Higher. He was known for his social work on behalf of the Crenshaw community.
Early years
He was born in Los Angeles, United States, on August 15, 1985. Son of Angelique Smith and Eritrean immigrant Dawit Asghedom, he grew up in Crenshaw, a neighborhood located south of Los Angeles, with his siblings Samiel and Samantha. He attended Hamilton High School but dropped out before graduating. Since he was little he looked for a way to help around the home, so over time, he began to work selling different products on the street.
After leaving school he became involved in the world of gangs, however, he turned away from it when he realized that it was not what he expected for his future. Decided then to dedicate himself to music, he sold everything that linked him to the gangs and worked for a time to buy his own production tools. After finishing his studies, he began to write and produce his own mixtapes, which he sold from a car. After finding inspiration from a trip he took to Eritrea with his father and spending time in prison, Nipsey turned fully to his career and business. He always looked for ways to start and help the community in which he grew up: giving jobs, helping students, renovating public spaces, etc …
Community activist
Nipsey was admired for his work at Crenshaw because instead of moving or investing in hedge funds, he preferred to help the community by boosting the local economy.
Career
In late 2005, Nipsey Hussle released his first mixtape, Slauson Boy Volume 1, independently, to great local success. By then he already had a fan base at the regional level, so it took him a while to sign a contract with the Epic Records and Cinematic Music Group labels. Later, the first volumes of the Bullets Ain't Got No Name series appeared, with which he expanded his popularity. Burner on My Lap, Ridin Slow, Aint No Black Superman, Hussle in the House and It's Hard out Here, were some of the songs included in the series.
By 2009, Nipsey would make a name for himself collaborating with Drake on Killer and with Snoop Dog on Upside Down. He also released Bullets Ain't Got No Name vol.3 and in 2010, he left Epic and opened his own label All Money In No Money Out. Under this label, he would soon release The Marathon, a mixtape in which hits such as Love ?, Mr. Untouchable, Young Rich and Famous and Late Nights and Early Mornings appeared. He also created The Marathon Clothing at that time, a sports and casual clothing brand that was based in his neighborhood. He then released the mixtape The Marathon Continues (2011), participated in the We Are the World 25 for Haiti campaign, and was featured in the popular XXL Magazine Annual Freshman Top Ten.
In 2013 came Crenshaw, a mixtape that would become famous because Jay-Z himself bought 100 copies for $ 100 each.
Victory Lap
After many delays, Nipsey would release his long-awaited debut album Victory Lap, on February 16, 2018, to great success. It was praised by critics and received a Grammy nomination for best rap album of the year. It was such a success that many singles entered the Billboard and Itunes charts. However, Nipsey did not enjoy much fame.
Death
Hussle was assassinated on March 31, 2019, outside his store in South Los Angeles. He was shot multiple times by a man he had previously clashed with, he was arrested and charged with murder on April 2 of the same year. After his death, many personalities expressed the pain caused by the news. It is worth mentioning that the Mayor of Los Angeles himself gave his condolences to the family, recognizing Hussle's social work in Crenshaw.
He was the partner of actress Lauren London and was the father of two children.
Sales strategies and greatest hits
Hussle was known for his sales strategies, since, he used to upload his singles in free download and then sell some limited editions for a cost of 100 to 1000 dollars. It promoted the sale of his work with campaigns such as Proud2Pay and Mailbox Money, in which he gave special incentives (autographed photos, dedication calls, tickets to his studio, and special events) to buyers. His revolutionary ideas promised him a fruitful career.
Some of his greatest hits
Rose Clique
Forever On My Fly Shit
Thas Wat Hoes Do Proud of That (with Rick Ross)
Face the world
Bless, 1 of 1
Where Yo Money At
Fuck Donald Trump
Higher
Young Rich and Famous