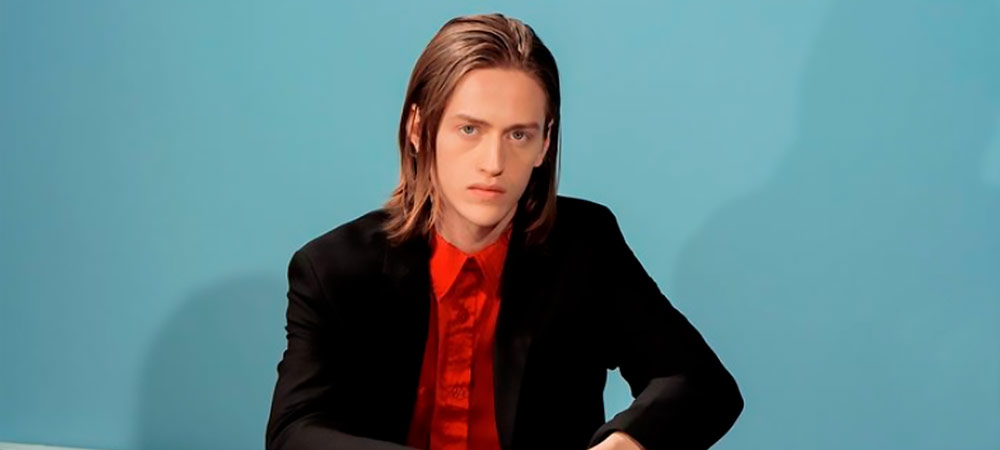 Personal information
Full name

Percy Hynes White

Birthdate

October 8, 2001

Age
21 years old
Occupation

Actor

Stage name
Percy White
Nationality

Canadian

Height
1.88 m
Parents

Joel Thomas Hynes

Sherry White

Zodiac sign
Libra
Biography in other languages
Biography of Percy Hynes White
Percy Hynes White (October 8, 2001), also known as Percy White, is a Canadian actor. He is recognized for playing Xavier in the acclaimed Netflix series "Merlin."
Early Years
Percy Hynes White is from St. John's, Newfoundland and Labrador, Canada. He is the product of the union between the talented writer, actor, and director Joel Thomas Hynes and the prominent writer and actress, Sherry White. Both are recognized in the entertainment world and their son wanted to follow in their footsteps.
Beginnings
Growing up in a home surrounded by an artistic environment, Percy developed an early interest in acting. This led him to make the decision to attend a theater school in St. John's for two years, where he could perfect his skills and prepare for his career in the acting world. From a very young age, Percy began acting in theater productions, at the age of 5, which allowed him to acquire experience and confidence on stage from an early age.
In 2008, Percy made his film debut with the role of the young version of Keith Kavanagh in the film "Down To The Dirt." On this occasion, he had the opportunity to share the screen with his father, Joel Thomas Hynes, who played the adult character of Keith Kavanagh. Additionally, his mother, Sherry White, also participated in the production of the film as a dialogue writer, making this experience even more special for him. The film was a great success and served as a platform for the growth of his career in the film world.
The following year, Percy had the opportunity to play the character of Takeout Boy in the film "Crackie." On this occasion, he again had the opportunity to work alongside his father, Joel, who played the character of Duffy in this production.
One of Percy Hynes White's most notable roles is in the television series "The Gifted." In this production, he plays Andy Strucker, a young mutant who is forced to flee from authorities and join a group of mutants in a fight against discrimination and oppression. As the series progresses, Andy struggles with his identity as a mutant and his relationship with his twin sister Lauren (played by Natalie Alyn Lind), who also has supernatural abilities. Additionally, he faces ethical and moral challenges, becoming a leader among the mutants and fighting for their survival and that of his family.
His fame internationalized when in 2022 he played Xavier Thorpe in the Netflix series "Merlin". In this series he shared the set with Jenna Ortega, Catherine Zeta-Jones, Christina Ricci, Luis Guzmán, Gwendoline Christie, Emma Myers, Hunter Doohan, and Joy Sunday.
Jenna Ortega and Percy are working on another project together. This time, both have been chosen as the lead actors to star in the romantic film "Winter Spring Summer or Fall".
Personal Life
Currently, it has not been officially confirmed if Percy Hynes White is in a romantic relationship. However, some recent photographs have appeared in the media and on social media, showing the actor embracing actress Jenna Ortega. Despite this, both he and she have made no official comment on the matter, so it cannot be confirmed for sure if there is any kind of romantic relationship between them.
Allegations: 2023
As of 2023, actor Percy Hynes White is involved in several public allegations of being racist, sexist, having abused minors, and sending intimate images.
Many of his victims have spoken out through virtual platforms, making captures and their testimony public. Some minors comment that when the actor attended high school, he and his friends would drug and abuse women.
In other accusations, other young women say they were threatened with death and also received insults from him after they rejected him.
One of the victims stated that the actor allowed a known person to abuse her in his basement.
It is important to note that these are just allegations and it is not confirmed if they are true or not. It is also important to give the accused the opportunity to defend themselves and have a fair trial.
abro hilo de todo lo que está pasando con percy hynes white (xavier en wednesday) porque todo está en inglés y todos tienen que saber lo que hizo alguien que tiene un papel tan importante en una serie mainstream 🧵

// SA, descripciones de SA, salir con menores, manipulación pic.twitter.com/DODRKWDBcU

— ☆ (@i5yaksha) January 19, 2023
At the moment, Percy has remained silent and has only limited his comments on social media. Internet users are calling for the actor to not be able to resume his role as Xavier in the acclaimed Netflix series "Merlin" due to these allegations.
Filmography
Acting works done by Percy Hynes White are:
Movies
"Down To The Dirt" (2008).
"Crackie" (2009).
"Cast No Shadow" (2014).
"Night at the Museum: Secret of the Tomb" (2014).
"A Christmas Horror Story" (2015).
"Rupture" (2016).
"Edge Of Winter" (2016).
"Milton's Secret" (2016).
"At First Light" (2018).
"Our House" (2018).
"Age Of Summer" (2018).
"I Like Movies" (2022).
TV shows / Series
"The Slattery Street Crockers" (2013).
"Rookie Blue" (2014).
"Murdoch Mysteries" (2014-2015).
"Odd Squad" (2015-2016).
"Defiance" (2015).
"Saving Hope" (2015).
"Between" (2015-2016).
"11.22.63" (2016).
"The Gifted" (2017-2019).
"The Twilight Zone" (2019).
"Transplant" (2020).
"A Killer In My Home" (2020).
"Pretty Hard Cases" (2021).
"Nurses" (2021).
"Merlina" (2022).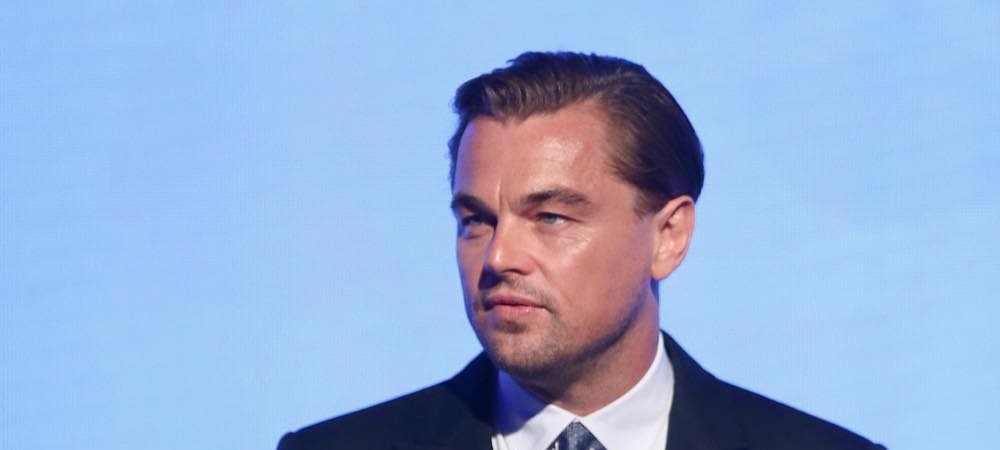 Biography of Leonardo DiCaprio
Leonardo Wilhelm DiCaprio is a renowned actor and film producer who has won numerous awards within the film industry. He was born on November 11, 1974, in Hollywood, Los Angeles, California, United States.
DiCaprio is an only child of Irmelin Indenbirken, a secretary born in Germany, and George DiCaprio, an underground comic artist and producer/distributor of comics. On his father's side, he has half-Italian (from Naples) and half-German (from Bavaria) ancestry. On the other hand, on his mother's side, his grandfather Wilhelm Indenbirken was German and his grandmother Helene Indenbirken was a German citizen born in Russia under the name Yelena Smirnova.
He was named Leonardo because, while his pregnant mother was looking closely at a painting by the great artist Leonardo da Vinci in a museum, DiCaprio gave a strong kick inside her belly. His parents divorced when he was only one year old, and they shared custody of Leonardo until 1997.
Studies, beginnings in acting.
As for his education, he did not attend university and only took basic courses at John Marshall High School in Los Angeles. His career in the world of image and acting began when he followed his older stepbrother, Adam Farrar, in television advertising, starring in a commercial for the Matchbox car brand at the age of fourteen and subsequently participating in educational films. At the age of five, he was also part of the children's television series "Romper Room", but had to leave it as it was detrimental to him.
"1990 – 1991: Debut in television and cinema"
In 1990, he made his true television debut when he was cast to be a part of the "Parenthood" ensemble, a series based on the film of the same name. He then landed minor roles in several series, including "The New Lassie" and "Roseanne," as well as a brief part in "Santa Barbara." His work in "Parenthood" and "Santa Barbara" earned him a nomination for the Young Artist Award for Best Young Actor. His big screen debut came in 1991 with the science fiction and horror movie "Critters." Later on, he became a recurring member of the cast of the ABC sitcom "Growing Pains," playing Luke Brower. However, DiCaprio didn't achieve success in the film industry until 1992, when he was selected by Robert De Niro from among 400 young actors for the lead role in "This Boy's Life," which also starred Ellen Barkin and De Niro himself.
1993 – 1996
Later, in 1993, DiCaprio played the mentally disabled younger brother of Johnny Depp in "What's Eating Gilbert Grape." The film's director, Lasse Hallström, admitted that he initially sought a less attractive actor, but he decided on DiCaprio because he had become "the most observant actor" among all who auditioned. The film was a great financial and critical success, resulting in Leonardo being highly praised for his performance, which led to him being awarded the National Board of Review for Best Supporting Actor and nominated for an Academy Award and a Golden Globe. Subsequently, he had roles in films such as "The Quick and the Dead" (1995) and was one of the leads in "Romeo + Juliet" (1996).
But his big break came with director James Cameron, who offered him the lead male role in Titanic (1997), a movie that not only won a considerable number of Academy Awards but also became a social phenomenon. Afterwards, DiCaprio gained greater acceptance in the cinematic world, so he was part of numerous films such as:
The Man in the Iron Mask (1998)
The Beach (2000)
Catch Me If You Can (2002)
The Aviator (2004)
The Assassination of Richard Nixon (2004)
Blood Diamond (2006)
Gardener of Eden (2007)
Body of Lies (2008)
Orphan (2009, as producer)
Shutter Island (2010)
Inception (2010)
Django Unchained (2012)
The Great Gatsby (2013)
Runner Runner (2013)
The Wolf of Wall Street (2013)
The Revenant (2015)
The Audition (2015).
Curiosities
Interestingly, he was nominated for an Oscar five times: Best Supporting Actor for What's Eating Gilbert Grape, Best Actor for The Aviator, Blood Diamond and The Wolf of Wall Street. This generated a lot of jokes and talk of a supposed "curse" in Hollywood. But in 2015, he finally won the award thanks to his great performance in "The Revenant".
It should also be noted that DiCaprio is a committed environmentalist who has received praise from environmental groups for choosing to fly on commercial flights instead of private planes like most celebrities, and for driving an electric hybrid vehicle and having solar panels in his home.