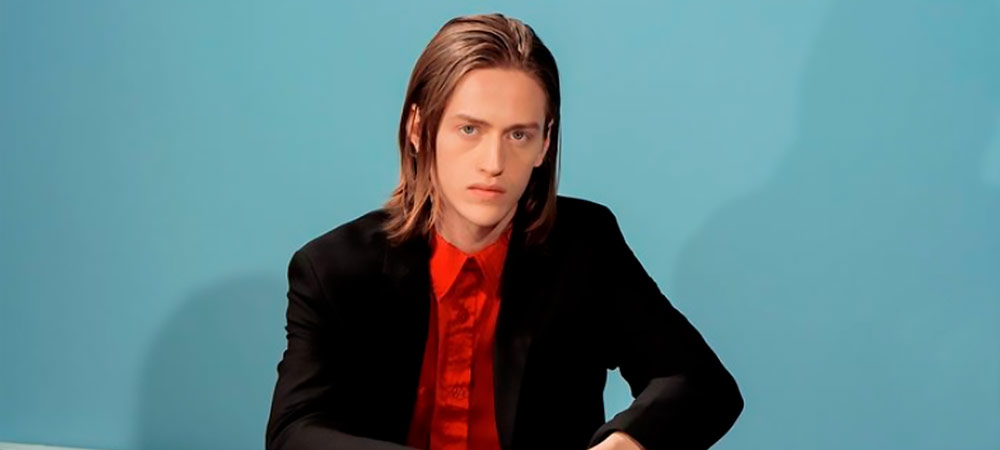 Personal information
Full name

Percy Hynes White

Birthdate

October 8, 2001

Age
21 years old
Occupation

Actor

Stage name
Percy White
Nationality

Canadian

Height
1.88 m
Parents

Joel Thomas Hynes

Sherry White

Zodiac sign
Libra
Biography in other languages
Biography of Percy Hynes White
Percy Hynes White (October 8, 2001), also known as Percy White, is a Canadian actor. He is recognized for playing Xavier in the acclaimed Netflix series "Merlin."
Early Years
Percy Hynes White is from St. John's, Newfoundland and Labrador, Canada. He is the product of the union between the talented writer, actor, and director Joel Thomas Hynes and the prominent writer and actress, Sherry White. Both are recognized in the entertainment world and their son wanted to follow in their footsteps.
Beginnings
Growing up in a home surrounded by an artistic environment, Percy developed an early interest in acting. This led him to make the decision to attend a theater school in St. John's for two years, where he could perfect his skills and prepare for his career in the acting world. From a very young age, Percy began acting in theater productions, at the age of 5, which allowed him to acquire experience and confidence on stage from an early age.
In 2008, Percy made his film debut with the role of the young version of Keith Kavanagh in the film "Down To The Dirt." On this occasion, he had the opportunity to share the screen with his father, Joel Thomas Hynes, who played the adult character of Keith Kavanagh. Additionally, his mother, Sherry White, also participated in the production of the film as a dialogue writer, making this experience even more special for him. The film was a great success and served as a platform for the growth of his career in the film world.
The following year, Percy had the opportunity to play the character of Takeout Boy in the film "Crackie." On this occasion, he again had the opportunity to work alongside his father, Joel, who played the character of Duffy in this production.
One of Percy Hynes White's most notable roles is in the television series "The Gifted." In this production, he plays Andy Strucker, a young mutant who is forced to flee from authorities and join a group of mutants in a fight against discrimination and oppression. As the series progresses, Andy struggles with his identity as a mutant and his relationship with his twin sister Lauren (played by Natalie Alyn Lind), who also has supernatural abilities. Additionally, he faces ethical and moral challenges, becoming a leader among the mutants and fighting for their survival and that of his family.
His fame internationalized when in 2022 he played Xavier Thorpe in the Netflix series "Merlin". In this series he shared the set with Jenna Ortega, Catherine Zeta-Jones, Christina Ricci, Luis Guzmán, Gwendoline Christie, Emma Myers, Hunter Doohan, and Joy Sunday.
Jenna Ortega and Percy are working on another project together. This time, both have been chosen as the lead actors to star in the romantic film "Winter Spring Summer or Fall".
Personal Life
Currently, it has not been officially confirmed if Percy Hynes White is in a romantic relationship. However, some recent photographs have appeared in the media and on social media, showing the actor embracing actress Jenna Ortega. Despite this, both he and she have made no official comment on the matter, so it cannot be confirmed for sure if there is any kind of romantic relationship between them.
Allegations: 2023
As of 2023, actor Percy Hynes White is involved in several public allegations of being racist, sexist, having abused minors, and sending intimate images.
Many of his victims have spoken out through virtual platforms, making captures and their testimony public. Some minors comment that when the actor attended high school, he and his friends would drug and abuse women.
In other accusations, other young women say they were threatened with death and also received insults from him after they rejected him.
One of the victims stated that the actor allowed a known person to abuse her in his basement.
It is important to note that these are just allegations and it is not confirmed if they are true or not. It is also important to give the accused the opportunity to defend themselves and have a fair trial.
abro hilo de todo lo que está pasando con percy hynes white (xavier en wednesday) porque todo está en inglés y todos tienen que saber lo que hizo alguien que tiene un papel tan importante en una serie mainstream 🧵

// SA, descripciones de SA, salir con menores, manipulación pic.twitter.com/DODRKWDBcU

— ☆ (@i5yaksha) January 19, 2023
At the moment, Percy has remained silent and has only limited his comments on social media. Internet users are calling for the actor to not be able to resume his role as Xavier in the acclaimed Netflix series "Merlin" due to these allegations.
Filmography
Acting works done by Percy Hynes White are:
Movies
"Down To The Dirt" (2008).
"Crackie" (2009).
"Cast No Shadow" (2014).
"Night at the Museum: Secret of the Tomb" (2014).
"A Christmas Horror Story" (2015).
"Rupture" (2016).
"Edge Of Winter" (2016).
"Milton's Secret" (2016).
"At First Light" (2018).
"Our House" (2018).
"Age Of Summer" (2018).
"I Like Movies" (2022).
TV shows / Series
"The Slattery Street Crockers" (2013).
"Rookie Blue" (2014).
"Murdoch Mysteries" (2014-2015).
"Odd Squad" (2015-2016).
"Defiance" (2015).
"Saving Hope" (2015).
"Between" (2015-2016).
"11.22.63" (2016).
"The Gifted" (2017-2019).
"The Twilight Zone" (2019).
"Transplant" (2020).
"A Killer In My Home" (2020).
"Pretty Hard Cases" (2021).
"Nurses" (2021).
"Merlina" (2022).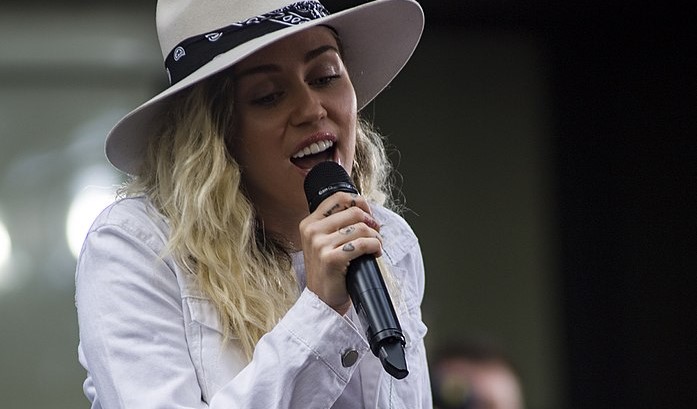 Biography of Miley Cyrus
Miley Ray Cyrus (born November 23, 1992) is an American actress, singer, and model. She was born in Franklin, Tennessee. Cyrus began acting at a young age on shows such as Doc (2001-03) and in 2006 she became a worldwide sensation for her portrayal of the teenage singer Hannah Montana on the Disney Channel series of the same name. Thanks to the success of the series, Cyrus quickly established herself as a singer, debuting in 2008 with Hannah Montana 2: Meet Miley Cyrus. In the following years, she solidified her status as one of the new stars of the pop scene with hit songs such as "7 Things," "Party In The U.S.A.," "When I Look at You," and "Wrecking Ball," among others.
Family and Early Life
Miley is the daughter of renowned country music singer-songwriter Billy Ray Cyrus and Leticia Finley. She has two brothers, Noah and Braison, and three half-siblings, Trace and Brandi, from her mother, and Cody from her father. Her birth name was Destiny Hope Cyrus, but over time she adopted the nickname Miley and later officially changed her name to Miley Ray Cyrus, with "Ray" being a tribute to her grandfather, Ronald Ray Cyrus (who passed away in 2006).
She grew up on a farm in Tennessee and showed an interest in music and the arts from a young age. She attended Heritage High School and later studied acting at the Armstrong Acting Studio in Toronto, Canada. She made her debut on the series Doc (2001-03) playing the role of young Kylie. Her father also starred in the show as the lead character, Dr. Clint Cassidy.
Career of Miley Cyrus
Two years after her television debut, Miley made her big-screen debut playing Ruthie in Tim Burton's film Big Fish (2003). A few years later, she rose to fame playing the pop star Hannah Montana in the Disney Channel series Hannah Montana (2006-11). The show revolved around a young singer who maintains a double life with the support of her family; on one hand she is the dazzling pop star Hannah Montana, and on the other, she is just a teenager who wants to have an ordinary life with her friends.
The series featured performances from Jason Earles, Emily Osment, Mitchel Musso, Moisés Arias and her father, Billy Ray Cyrus. It also had guest appearances from Nick Jonas, Taylor Swift, Selena Gomez, and Dolly Parton (who is Miley's godmother), among others. After its release, the series became a huge ratings success, running for five years and comprising four seasons, two movies, and several tours across the US. The success of the series led to Miley becoming a teenage icon, and she soon appeared in numerous films and other Disney series.
Miley Cyrus appeared in a special episode of Zack & Cody alongside Cole and Dylan Sprouse, had a small role in The Emperor's New School between 2007 and 2008, and later appeared in Wizards of Waverly Place with Selena Gomez. In 2009, she starred in Hannah Montana: The Movie alongside Lucas Till and a year later played Ronnie Miller in the dramatic film The Last Song (2010).
Later, she worked with Douglas Booth in LOL (2012) and appeared in Two and a Half Men, playing the outgoing character Misi. That same year, she had the lead role in So Undercover (2012) as an FBI agent infiltrating a university sorority. In 2015, she lent her voice to a character in Stone Quackers and a year later starred in the series Crisis in Six Scenes (2016) alongside Woody Allen and Elaine May. Recently, she had a small role in the series Black Mirror (2019).
Musical career
After becoming famous as Hannah Montana, Miley made her debut as a singer with Hannah Montana 2: Meet Miley Cyrus in 2008. The album, which marks the end of Hannah's career, contains the most popular songs from the series and some previously unreleased tracks with Miley's personal stamp. That same year she released Breakout, a twelve-song album that included the hits See You Again and 7 Things.
She then released the successful EP The Time of Our Lives (2009), which reached the top of the music charts and entered the Billboard 200. The EP included big hits like Party in the U.S.A. and When I Look at You. One year later, she returned with Can't Be Tamed, a thirteen-song album that managed to position itself in the top 10 in 15 countries. The album featured the singles Who Owns My Heart and Can't Be Tamed, with the latter debuting at number 8 on the Billboard Hot 100.
Three years later, she released the successful Bangerz album of thirteen songs that featured collaborations with Big Sean, French Montana, and Britney Spears on songs like Love Money Party, FU and SMS (Bangerz). This album included the popular song Wrecking Ball, whose video caused a stir and controversy. In 2015, she released the online download album Miley Cyrus & Her Dead Petz, which included songs like Dooo It! and BB Talk and collaborations like Tangerine with Big Sean and Tiger Dreams with Ariel Pink.
Two years later, she released Younger Now (2017), a work that featured production by Oren Yoel. Most of the songs were written by the singer and refer to her reconciliation with her ex-partner Liam Hemsworth. The album included songs like Week Without You, Inspired, and Malibu. The latter was presented at the Billboard Awards with a colorful performance.
In May of 2019, she surprised her fans with the release of She Is Coming, a six-song EP that included the singles D.R.E.A.M. and Mother's Daughter, a song that became a trend after the release of its music video.
Personal life of Miley Cyrus
The singer was in a relationship with Nick Jonas, Thomas Sturges, and Justin Gaston. In 2009, she began dating actor Liam Hemsworth, with whom she had an on-and-off relationship until their wedding in December 2018. The couple's marriage lasted for a short time, as they announced their divorce through social media after eight months of being together. According to media reports, the reasons for the separation include infidelity and drug use, but this has not been confirmed by the artists.
Recently, a series of pictures surfaced showing the singer kissing Kaitlynn Carter during her vacation in Europe. It seems that the singer and the model have been dating for two months, during the time the singer has been separated from her ex-husband.