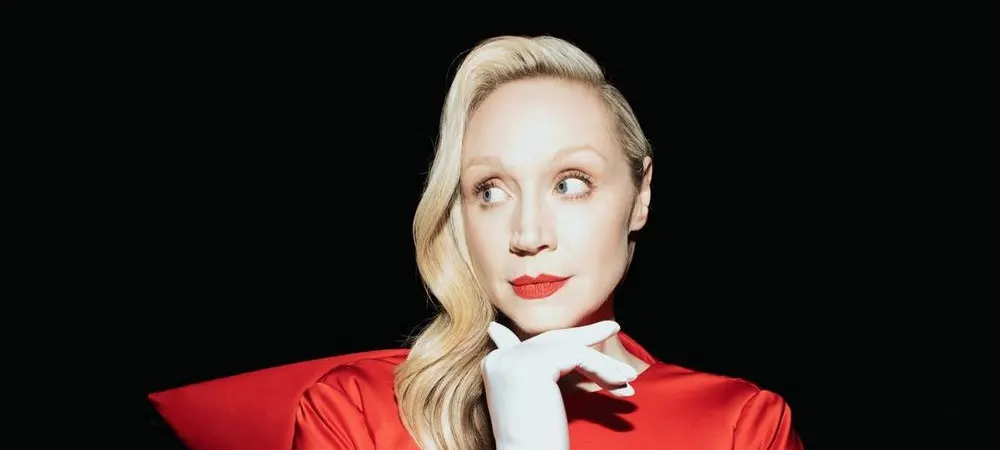 Personal information
Full name

Gwendoline Tracey Philippa Christie

Birthdate

October 28, 1978

Age
44 years old
Occupation

Actress

Nationality

Britain

Couple

Giles Deacon

Height
1.91 m
Zodiac sign
Escorpio
Biography in other languages
Biography of Gwendoline Christie
Gwendoline Christie (born October 28, 1978) is an English actress known for her role as Brienne of Tarth in the television series Game of Thrones and more recently for her role as Larissa Weems in the popular Netflix series Wednesday. She was born in Worthing, West Sussex, England, and her full name is Gwendoline Tracey Philippa Christie. As a child, she practiced semi-professional gymnastics, but suffered a spinal injury that prevented her from continuing in this discipline. It was then that she became interested in acting and enrolled in the Drama Centre London, where she graduated in 2005. To boost her career, she moved to London.
Christie is known for her tall stature (1,91 m), which allowed her to be chosen for a series of modeling photographs titled Bunny, in which she posed naked in most of the images. The actress said that this helped her to accept herself as she was and to feel stronger and empowered, as she had previously felt uncomfortable with her height.
In July 2011, Christie was chosen as the warrior Brienne of Tarth in the second season of the series "Game of Thrones" after a impressive audition. This role made her name very popular. The producers of the series, including George R. R. Martin, were looking for an actress with the appropriate physical profile to play a tall, muscular and strong-looking woman. To fit the character, Christie began an intense training regimen and gained 6.4 kg of muscle mass. She also took classes in horse riding, sword fighting, and simulated combat.
Christie debuted in the third episode of the second season of "Game of Thrones" on April 15, 2012 and her performance was greatly admired and well received by critics. For example, Nina Shen Rastogi praised her walking, posture, and demeanor, which effectively conveyed Brienne's unshakeable devotion to becoming a knight and to her king Renly. The following year, Christie was nominated for her role as Brienne for the Saturn Award for Best Actress.
In April 2014, Christie was chosen to play the role of Commander Lyme in the last two "Hunger Games" movies, a role that had originally been intended for Lily Rabe, but had to be abandoned due to scheduling problems.
The actress has also played Lexi in "Wizards vs Aliens" and Captain Phasma in "Star Wars: Episode VII – The Force Awakens". She was the lead in "China Girl". She also starred in the second season of "Top of the Lake", playing Miranda Hilmarson, a police officer in Sydney; the character was created specifically for Christie by co-creator Jane Campion. She reprised her role as Captain Phasma in "Star Wars: The Last Jedi". She has recently been part of productions such as "The Darkest Minds" directed by Jennifer Yuh Nelson and "Welcome to Marwen" (2018) directed by Robert Zemeckis. She has also lent her voice to the animated series "Star Wars Resistance".
Gwendoline Christie as Larissa Weems in Wednesday
In 2022, Christie played Larissa Weems, the director of the Nevermore Academy in the successful Netflix horror-comedy series "Wednesday". Her character develops a special bond with the protagonist (Wednesday Addams, played by Jenna Ortega), which earned her great recognition from the audience for her performance. According to the actress herself, having the opportunity to play this character was a dream come true since she grew up watching the black and white program and then the movie.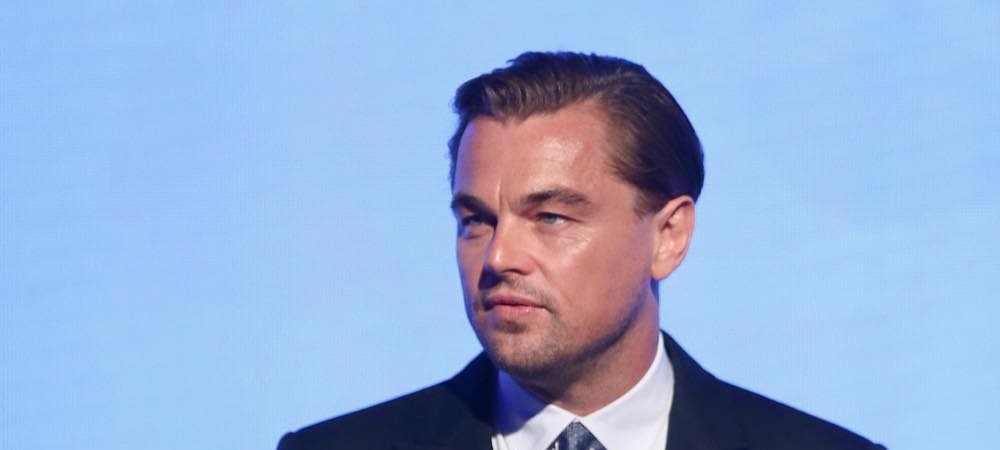 Biography of Leonardo DiCaprio
Leonardo Wilhelm DiCaprio is a renowned actor and film producer who has won numerous awards within the film industry. He was born on November 11, 1974, in Hollywood, Los Angeles, California, United States.
DiCaprio is an only child of Irmelin Indenbirken, a secretary born in Germany, and George DiCaprio, an underground comic artist and producer/distributor of comics. On his father's side, he has half-Italian (from Naples) and half-German (from Bavaria) ancestry. On the other hand, on his mother's side, his grandfather Wilhelm Indenbirken was German and his grandmother Helene Indenbirken was a German citizen born in Russia under the name Yelena Smirnova.
He was named Leonardo because, while his pregnant mother was looking closely at a painting by the great artist Leonardo da Vinci in a museum, DiCaprio gave a strong kick inside her belly. His parents divorced when he was only one year old, and they shared custody of Leonardo until 1997.
Studies, beginnings in acting.
As for his education, he did not attend university and only took basic courses at John Marshall High School in Los Angeles. His career in the world of image and acting began when he followed his older stepbrother, Adam Farrar, in television advertising, starring in a commercial for the Matchbox car brand at the age of fourteen and subsequently participating in educational films. At the age of five, he was also part of the children's television series "Romper Room", but had to leave it as it was detrimental to him.
"1990 – 1991: Debut in television and cinema"
In 1990, he made his true television debut when he was cast to be a part of the "Parenthood" ensemble, a series based on the film of the same name. He then landed minor roles in several series, including "The New Lassie" and "Roseanne," as well as a brief part in "Santa Barbara." His work in "Parenthood" and "Santa Barbara" earned him a nomination for the Young Artist Award for Best Young Actor. His big screen debut came in 1991 with the science fiction and horror movie "Critters." Later on, he became a recurring member of the cast of the ABC sitcom "Growing Pains," playing Luke Brower. However, DiCaprio didn't achieve success in the film industry until 1992, when he was selected by Robert De Niro from among 400 young actors for the lead role in "This Boy's Life," which also starred Ellen Barkin and De Niro himself.
1993 – 1996
Later, in 1993, DiCaprio played the mentally disabled younger brother of Johnny Depp in "What's Eating Gilbert Grape." The film's director, Lasse Hallström, admitted that he initially sought a less attractive actor, but he decided on DiCaprio because he had become "the most observant actor" among all who auditioned. The film was a great financial and critical success, resulting in Leonardo being highly praised for his performance, which led to him being awarded the National Board of Review for Best Supporting Actor and nominated for an Academy Award and a Golden Globe. Subsequently, he had roles in films such as "The Quick and the Dead" (1995) and was one of the leads in "Romeo + Juliet" (1996).
But his big break came with director James Cameron, who offered him the lead male role in Titanic (1997), a movie that not only won a considerable number of Academy Awards but also became a social phenomenon. Afterwards, DiCaprio gained greater acceptance in the cinematic world, so he was part of numerous films such as:
The Man in the Iron Mask (1998)
The Beach (2000)
Catch Me If You Can (2002)
The Aviator (2004)
The Assassination of Richard Nixon (2004)
Blood Diamond (2006)
Gardener of Eden (2007)
Body of Lies (2008)
Orphan (2009, as producer)
Shutter Island (2010)
Inception (2010)
Django Unchained (2012)
The Great Gatsby (2013)
Runner Runner (2013)
The Wolf of Wall Street (2013)
The Revenant (2015)
The Audition (2015).
Curiosities
Interestingly, he was nominated for an Oscar five times: Best Supporting Actor for What's Eating Gilbert Grape, Best Actor for The Aviator, Blood Diamond and The Wolf of Wall Street. This generated a lot of jokes and talk of a supposed "curse" in Hollywood. But in 2015, he finally won the award thanks to his great performance in "The Revenant".
It should also be noted that DiCaprio is a committed environmentalist who has received praise from environmental groups for choosing to fly on commercial flights instead of private planes like most celebrities, and for driving an electric hybrid vehicle and having solar panels in his home.