Miguel Ángel Félix Gallardo
Miguel Ángel Félix Gallardo Biography
Miguel Ángel Félix Gallardo (January 8, 1946) was born in Culiacán, Mexico. Drug dealer, known as the Chief of Bosses or the Godfather. Gallardo was one of the most prominent figures in the drug trafficking business in Mexico. Allied with drug traffickers Gonzalo Rodríguez Gacha and Ramón Matta Ballesteros, expanded the drug industry in Mexico, passing the drug from Colombia to the United States. Before being one of the most important drug traffickers of the 20th century, Gallardo, served as a police officer in Sinaloa, becoming bodyguards of the family of the then governor of the State, Leopoldo Sánchez Celis, with whom he had a close relationship. Subsequently associated with Pedro Aviles Pérez, known as the Lion of the Sierra. After the death of this, Felix was in charge of the Guadalajara Cartel, together with Rafael Caro Quintero and Ernesto Fonseca Carrillo.
Early years
He was born in a middle-class family and grew up in one of the suburbs of Culiacán. At the end of the basic studies, he enrolled in a commercial career which he did not use since he decided to focus on the police career. After enrolling, he began working at the judicial police in Sinaloa. A short time later he was assigned the protection of the state government house, a task in which he excelled for his skill and talent.
After some time Félix Gallardo, he won the trust and support of Leopoldo Sánchez Celis, then govern the State, who hired him to protect his family. The relationship of Sánchez and Félix Gallardo was strengthened over time, so much so that Sánchez, was the godfather of the wedding of Félix and María Elvira Murillo, also, Felix and his wife were godparents at the wedding of the governor's son, Rodolfo Sánchez with Theolenda López Urrutia.
Gallardo and Don Pedro
In the years as a family escort, he was recruited by Pedro Aviles Perez, nicknamed the Lion of the Sierra or Don Pedro, who hoped that Felix Gallardo was his contact with the political class of Sinaloa, a role he played for several years. At that time, Don Pedro was one of the strongest figures in the drug business, associated with the Italian-American mafia trafficked heroin and marijuana to the United States. By the end of the 1970s, Aviles began moving his operations center to Guadalajara under pressure from the action of the US government and competition for the drug market. However, before settling in Guadalajara he was killed on September 15 of 1978; so taking advantage that everything was ready in Guadalajara, Felix Gallardo, founded along with Caro Quintero and Fonseca, the Guadalajara cartel.
Guadalajara cartel
After the death of Avilés, Gallardo was in charge of his business in Guadalajara, accompanied by Ernesto Fonseca Carrillo (Don Neto) and Rafael Caro Quintero (Narco de narcos), as well as Manuel Salcido Uzueta, (Crazy Pig), Juan José Quintero Payán (Don Juanjo), Pablo Acosta Villarreal (El Zorro de Ojinaga) and Juan José Esparragoza Moreno (El Azul); working alongside these, Gallardo began a new stage of the drug business in Mexico.
In the first years as Chief Felix, he expanded the Avilés network, who at that time had established an agreement with the Honduran drug dealer Juan Ramón Matta Ballesteros, who shortly thereafter connected the cartel with the Colombian drug dealer Gonzalo Rodríguez Gacha, known as the Mexican, for his love of tequila and mariachis. By that time, Gacha had lost his link in Mexico, Alberto Sicilia Falcón, who was learned by the police towards the end of the 1970s. After losing his link Gacha visited Felix at his residence in Altata, where the two of them established an agreement for drug trafficking from Colombia. Since then the Guadalajara Cartel was in charge of the transportation of Gacha's drug to the United States, handling the routes that communicated Mexico with the neighboring country. Also, it was at that moment when Felix learned how Colombian cartels passed the drug in small planes.
The pact with Gacha consolidated the cartel that had been expanded its operations and greatly increased its profits, to the point of being compared to the Medellin cartel. In the following years, the business of Félix Gallardo continued to grow, which was evident to the DEA, an American agency that had several agents based in Mexico, who carefully followed the cartel's movements, especially its boss, who was included in the archives of the agency in 1979. By the 1980s, Félix Gallardo was one of the most wanted men, without really being persecuted, since he moved easily in Mexico. Appearing in celebrations and events, as a prominent businessman who owns numerous restaurants and clubs.
Godfather operation
In 1982 the DEA conducted the Padrino Operation, through which they sought to catch the members of the Guadalajara Cartel. The first to be attacked was Ernesto Caro Quintero, who seized 8,500 tons of marijuana found in the farm he had in Buffalo. This operation was led by the agent Enrique Kiki Camarena, who was killed shortly after along with Alfredo Zavala Avelar, a retired military officer. Their death had targeted the cartel that has been relentlessly pursued ever since.
Three years after the operation began, the leaders Caro Quintero (April 4, 1985) and Ernesto Fonseca (April 7, 1985) were captured. In April 1989, Felix Gallardo, Chief of Chiefs, was captured. After the capture, he spent more than two decades in prison without a conviction, which was established in 2017, the year in which he was sentenced to 37 years in prison, a sentence he is serving in Puente Grande.
The life of this drug trafficker has been represented in the Netflix Narcos: Mexico series, a continuation of the first part of the series that delves into Colombian cartels. The role of Félix Gallardo is played by the renowned actor, Diego Luna. Throughout the thirteen episodes of the show, the story of the creation of the Guadalajara Cartel, a pioneer in the transportation of large quantities of drugs from Colombia to the United States, is told. This character has inspired the creation of various narcocorridos such as the song the End of the World and Félix Gallardo from Los Tigres del Norte.

Ted Bundy Biography
Theodore Robert Cowell Bundy (November 24, 1946 – January 24, 1989) was born in Burlington, Vermont, United States. An American serial murderer, famous for the cruelty and brutality with which he committed numerous crimes against young female students, whom he deceived by pretending to be lost or injured, to later murder them and rape the body. Bundy was born into an extremely strict family with various problems of abuse and violence, which affected his growth.
His psychopathology began to become evident during childhood and adolescence, a period in which Bundy used to capture defenseless animals and torture them; years later he would carry out his university studies standing out as a brilliant student, also, he was seen as an exemplary citizen, this facade covered up the series of murders that began in the 1970s, after committing numerous murders he was captured in 1979 and died in the electric chair in 1989.
Early years
Bundy was the son of Eleanor Louise Cowell, he grew up in a strict puritan family. His mother became pregnant at an early age by a man whose identity is unknown, therefore, to avoid criticism and rejection of the people, his grandparents raised him as their own child and his mother for a long time pretended to be his sister. This lie marked the life of little Bundy, who grew up being rejected by his young mother; he witnessed the abuse of his grandfather with family members.
When he was four years old, he moved with his mother to Washington. A year later she married John Bundy, an army cook; after the Theodore marriage, he was adopted by John Bundy, thus taking his surname. The marriage of Eleanor Cowell and John Bundy was fruitful and prosperous, together they had four children with whom Ted Bundy did not get along very well. During this time, Bundy, began to withdraw, isolating himself from the rest of the family. He also began to capture and torture animals, a practice that he carried out during his childhood and adolescence.
In these years, John Bundy tried to strengthen his relationship with Cowell's older son, however, Ted was reluctant to approach, which is why he grew up without a father figure to accompany him and guide him.
University years
In the 1960s he began his higher education, entering the University of Puget Sound, where he studied psychology, an area in which he excelled as a student. While studying in 1967, he met Stephanie Brooks, with whom he established a romantic relationship. While they were dating, Brooks noticed certain details about Bundy's personality, which she did not like. After graduating in 1969 she ended the relationship, situation that unbalanced the young university student, who became obsessed with Brooks to the point of writing numerous letters trying to get her back. Bundy continued to write to her for several years, even when she was dating someone else.
In 1969 he left the university and began to work in different jobs in which he did not stay long. Around the same period, he began a romantic relationship with Elizabeth Kloepfer, a relationship that lasted five years. While dating Kloepfer he resumed his studies at the University of Puget Sound, graduating shortly thereafter. In 1973, he entered the University of Washington, where he began a law degree. During the first years, he shone as a student, likewise, he began to actively participate in politics, militate in the Republican party, at the same time he carried out community work. He even volunteered on a telephone line that helped sexually assaulted women and for this same period, he was decorated for saving a minor from drowning.
Serial murderer
In 1974 began the series of murders committed by Ted Bundy, who at that time had built a successful life and was seen as a model citizen. Bundy may likely have committed crimes in previous years, but there is no corroborating evidence or information. At the beginning of the year, Ted Bundy attended the university but decided to deviate in the direction of the room of Joni Lenz, whom he hits with a bar strongly and later rapes her with the same.This was his first victim, she survived, but suffered permanent brain damage. Shortly after, he performed the same acts with Lynda Ann Healy, who did not survive the attack, becoming Bundy's first fatality. With Healy, the series of Ted murders began. At that time numerous students disappeared, among these are: Nancy Wilcox, Carol Valenzuela, Susan Rancourt, Laura Aimee, Donna Mason, Brenda Ball, Caryn Campbell, among others.
Bundy's first crimes were at night when he followed women, kidnap them, and murdered them. Throughout time, Bundy changed his modus operandi, because he noticed that women trusted him. Since then he looked for victims at any time of the day. First, he deceived the victims by pretending that he had problems with an arm injury, which made it difficult for him to move his things to the car. The women confined in the apparent goodness of the young man helped him, and he captured them, to later take their lives and rape their dead body.
Bundy's target is believed to have been women who were similar to his mother and ex-girlfriend Stephanie Brooks. The first mistake that led to the capture of Bundy was committed when he tried to kidnap Carol DaRonch, who managed to escape and talk to the police, who started the search.  However, Bundy was dismissed. After this event, Bundy continued with the crimes and in 1975 while he was driving he was stopped by a policeman who found tools that implicated Bundy. He was arrested.
The trial against Bundy for kidnapping began in 1976, however, when they seized and investigated Bundy's car, they found evidence of his other crimes, for which he was tried for the second time, at this time Bundy escaped and was recaptured, escaping in 1977. It took two years to find him again.
Captured and sentenced
In 1979 he was captured, tried and sentenced to the death penalty. His sentence was executed on January 24, 1989.Bundy was one of the most feared serial killers of women in the United States; he committed numerous crimes without raising suspicions.
Conversations with murderers: The Ted Bundy tapes
The story of this cruel and ruthless murderer is told with various details about the crimes in the Netflix series, Conversations with murderers: The Ted Bundy tapes.
Also, this story was brought to the big screen by the hand of Joe Berlinger in the Extremely Wicked, Shockingly Evil and Vile (2019) movie starring Zac Efron.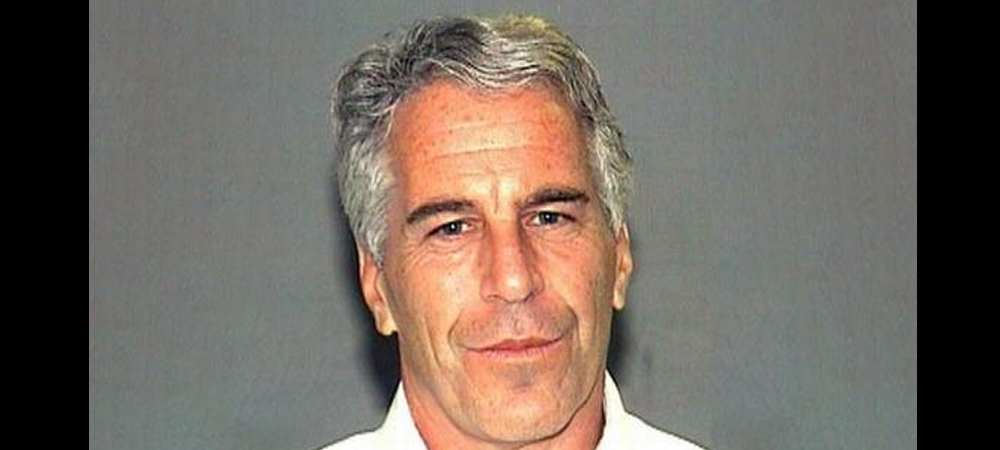 Jeffrey Epstein Biography
Jeffrey Edward Epstein (January 20, 1953-August 10, 2019) was born in Brooklyn, New York, United States. American businessman and criminal sentenced to prison for child abuse and trafficking. He started his career working as a teacher at the prestigious Dalton School and later became one of the key figures at the investment bank Bear Stearns. Years later he founded J. Epstein and Co and befriended the most important figures in the political sphere such as Donald Trump, Bill Clinton, and Prince Andrew of Great Britain, among others.
After being sentenced to prison in 2008, investigations into his trafficking network were opened, which were hampered by his death.
Early life
He was born into a middle-class family. His father, Seymour, was a gardener in the New York Parks Department, and his mother, Pauline, was a teacher before she became a homemaker. He grew up in the working-class Sea Gate neighborhood with his brother Mark, and attended P.S. 188 The Island School, Mark Twain Junior High School, and Lafayette High School, graduating in 1969 at just 16 years old. Upon completing his studies, he entered the Courant Institute of Mathematical Sciences at New York University. However, in 1974, he left the institution to focus on his career.
Career
After dropping out of high school, he began working as a math and physics teacher in secondary schools. He would soon turn his life upside down when he started working at the prestigious Dalton School in Manhattan. It was then that he came into contact with important figures in the country's economic and political sphere, such as the CEO of the investment bank Bear Stearns, whose children were Epstein's students. He quickly managed to attract the attention of the businessman, who did not hesitate to offer him a position in his firm in 1976. At just 23 years old, Epstein quickly managed to climb the position, becoming one of the key figures of the firm. In 1980, he was named his partner, and a year later he abruptly left the firm, founding his own consulting firm in the same period.
Businessman
It is worth mentioning that it was speculated that he had violated the bank's policies and for this, he was fired. He founded his firm J. Epstein and Co in 1982 and shortly thereafter was hired to work as a consultant for Tower Financial Corporation (1987) by Steven Hoffenberg. A few years later, in 1993, Tower Financial was accused of creating a system considered illegal, which led to the loss of a large part of its clientele. However, at that time Epstein was not working with the company so he was not involved. At that time, his firm was one of the most recognized in the country and had among its clientele important businessmen such as Leslie Wexner, president of L Brands; Bath and Victoria's Secret. Thanks to this, he would begin to rub shoulders with the most prominent figures in the world of show business and entertainment.
He was a regular at Victoria's Secret catwalks and held large events at his New York mansion, accompanied by numerous models. He was also known to have introduced several young women to the world of the catwalks.
At the beginning of the 90s, he met the woman who would accompany him in each of his projects and who would be key in the operation of his illicit activities. This woman was the British socialite Ghislaine Maxwell. The young woman, then 30 years old, was in charge of the management of Epstein's properties in Manhattan and Palm Beach. Also, Maxwell was the person in charge of recruiting underage women for the Epstein network.
The parties held by the couple were attended by renowned figures such as former president Bill Clinton, the ex president Donald Trump, host George Stephanopoulos, and filmmaker Woody Allen, among others.
Complaints and investigations for abuse and sex trafficking.
After several years in anonymity, in 2005, the crimes committed by Epstein and his sex trafficking ring came to light. The case began with a complaint filed against him by the parents of a 14-year-old girl with the Palm Beach police. At that time, the minor identified two other girls involved and this, in turn, identified others. By the time the case was brought under the jurisdiction of the FBI, there were already more than three dozen minors involved. After three years of investigations, Epstein was sentenced to 13 months in prison, after pleading guilty and reaching a financial settlement with the victims.
However, the case was not closed with this. In early 2019, he was called again in court for child abuse. He tried to go free, but due to the danger of escape, he was denied any permission. In July he tried to end his life, so since then, he has been under surveillance. However, on August 10, he was found in his cell hanging. With his death, there are too many questions about those involved in his trafficking network.
The Epstein Case
According to the authorities, between 2002 and 2005, Epstein transported large numbers of minors to his private island in the Caribbean on his plane (the Lolita Express) for sexual purposes. It is also known that some of his abuses were committed on Palm Beach and Manhattan properties. It is hoped that the investigations carried out by the prosecution and the documents collected in recent years will help in the capture of the others involved, although, with the death of Epstein the case was seriously affected.
Anonymous
Although Epstein passed away in August 2019, recently the cyber activist group Anonymous mentioned Trump as the true culprit of his death. The group mentioned in networks that the US president could have ordered the death of the businessman to prevent new information from coming to light about the case of sexual abuse of him. It should be mentioned that Trump was close to the businessman and even participated in several of his social gatherings. The information shared by the group, not only mentions Trump as implicated in his crimes but also several figures from the entertainment world such as model Naomi Campbell, BBC host Chris Evans, singer Mick Jagger, are involved. Former New York City Mayor Michael Bloomberg and actor Kevin Spacey, among many others.
Online you can find the file entitled The Little Black Book of Jeffrey Epstein, a list where you can find numerous celebrities and current figures. It remains to be said that the group revealed the information as a threat against the president for his actions and threats against the protesters for the death of George Floyd. The Afro-descendant man who was killed by the Minneapolis police.
Jeffrey Epstein: Filthy Rich on Netflix
On May 27, 2020, the documentary Jeffrey Epstein: Filthy Rich premiered on Netflix, revealing details about his network of child abuse, trafficking, corruption, and those involved in his crimes. Some of his victims and the police also speak.