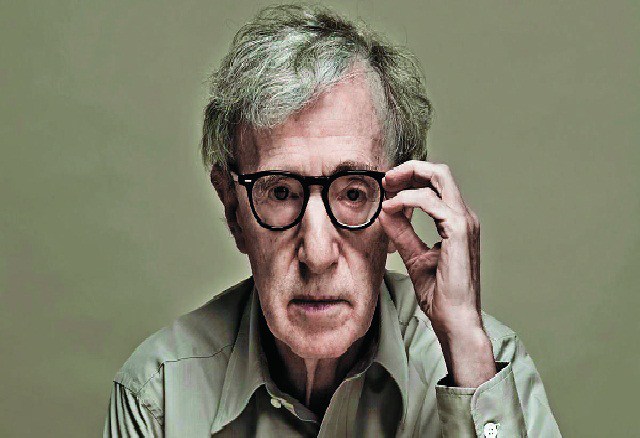 Woody Allen Biography
Allan Stewart Königsberg, artistically recognized as Woody Allen, is an American director, actor, and screenwriter born on December 1, 1935, in Brooklyn. Woody Allen is considered one of the most important filmmakers of the late twentieth century and so far in the twenty-first century. He has won the Oscar Award four times: for Best Director, for Annie Hall; and in the category of Best Original Screenplay by Annie Hall, Hannah and Her Sisters and Midnight in Paris. He has also won several BAFTA Awards and two Golden Globe Awards. Woody Allen is also a comedian and musician. His works are characterized by playing with the limits of reality and putting the characters in comical situations for the viewer, but uncomfortable for them; the way in which he intersects dialogues and introduces black humor is quite remarkable; couple relationships and psychoanalysis are also thematic constants in his work. The director has always recognized Federico Fellini as one of his most important influences.
Woody Allen's parents were Nettie and Martin Königsberg, both of Jewish origin. He attended Midwood High School in Brooklyn. At that time he learned to play the clarinet and the violin. He did not like schools, he only excelled at writing texts with great humor. At age of 17, he decided to call himself Woody Allen. At that time, he only made small presentations in hotels and some of his jokes were published in newspapers in the city.
In 1953 Allen entered the University of New York but retired after the first semester. In the 1950s, he made brief appearances on television, stand-up comedy performances, and theatrical performances; until, as early as 1960, he was allowed to write scripts. Since 1959 he visited the psychologist. In the year of 1968 he premiered his first film, Take the Money and Run. Since then he began to gain popularity.
In 1977, Annie Hall, one of his greatest hits, opened. In it, a character would affirm the following about existence: "There is an old joke, two old women in a high mountain hotel, one comments to the other: "Oh, here the food is really terrible!" and answers the other: "And the rations are so small!" Well basically this is how life seems to me, full of loneliness, hysteria, suffering, sadness and yet it ends too fast. Two years later the Manhattan film was released, which was also acclaimed.
Woody Allen would end the two decades of the 20th-century recording films, mainly comedies, and full of judicial problems. In the 21st century, he would only record in Europe. In 2002, he was awarded the Prince of Asturias Prize. In 2007, he recorded Vicky Cristina Barcelona and in 2011 he premiered Midnight in Paris. In 2016, Amazon Studios hired him to make a television series that was released in that same year and where Allen acts with Miley Cyrus; the title of the work is Crisis in Six Scenes. Currently, Allen is working on a new movie with that producer.
Regarding his personal life, Woody Allen has been married three times and has been accused of sexual abuse. His first wife was Harlene Rosen, in 1956, but they divorced three years later; In a later interview, Allen would make a joke in bad taste about her. His second wife was Louise Lasser, whom he married in 1966; the couple divorced four years later. Soon after, Woody Allen met Diane Keaton, who would act in several of his films; they had a long courtship, from 1973 to 1979.
He was also with Stacey Nelkin, some sources claim that Woody Allen and she began their relationship when Stacey was a minor. In 1980, the director became the partner of actress Mia Farrow; they had a relationship of 12 years in which Farrow performed in 13 of his films. The actress had seven children, three biological and four adopted, among which was Soon-Yi Previn. In 1985, they adopted a girl named Dylan Farrow and in 1987 they had a son, today journalist Ronan Farrow.
Woody Allen and Mia Farrow divorced after the actress found out about the relationship between the director and her stepdaughter Soon-Yi Previn, in 1992. There are sources who speculate that Allen and Soon-Yi had sex while she was a minor. In an interview, Woody Allen said he loved the girl. They got married in 1997, continue together and have adopted two children. On the other hand, in 1992, Mia Farrow accused Allen of having sexually abused Dylan Farrow on August 4 of that year. A few days later, Allen would file an application to have custody of his biological son and deny Mia Farrow's indictment. Then a judicial process was initiated against the director. Dylan was upset and her mental health was in danger, which is why a longer process would have been avoided. So, Woody Allen was acquitted, in 1993, he was denied custody of the son, his behavior was criticized and he was banned from visiting Farrow's other adopted children.
Ronan Farrow claimed to believe his sister, as well as a remarkable number of actresses and actors. Woody Allen has produced 45 films, approximately one film each year. His works are characterized by having a cast made up of actors praised by critics and well known by the public. Among the most outstanding are: Annie Hall, 1977, with the performances of Diane Keaton, Tony Roberts, Carol Kane and Paul Simon. Manhattan, 1979, with: Diane Keaton, Michael Murphy, Anne Byrne Hoffman and Mariel Hemingway. The Purple Rose of Cairo, 1985, with Mia Farrow, Jeff Daniels, Danny Aiello and Edward Herrmann. Hannah and her sisters, 1986, with Michael Caine, Mia Farrow, and Dianne Wiest. Mighty Aphrodite, 1995, with: Helena Bonham Carter, Mira Sorvino, F. Murray Abraham and David Ogden Stiers. Match point, 2005, with: Jonathan Rhys Meyers, Scarlett Johansson, Emily Mortimer, Matthew Goode, Brian Cox and Penelope Wilton. Midnight in Paris, 2011, with Owen Wilson, Rachel McAdams, Nina Arianda, Kathy Bates, Thérèse Bourou-Rubinsztein, Adrien Brody, Carla Bruni-Sarkozý and Marion Cotillard. Magic in the Moonlight, 2014, with Emma Stone, Colin Firth, Hamish Linklater, Marcia Gay Harden and Jacki Weaver. And finally, Wonder Wheel, from 2017, with the performances of Kate Winslet, Justin Timberlake, and Juno Temple.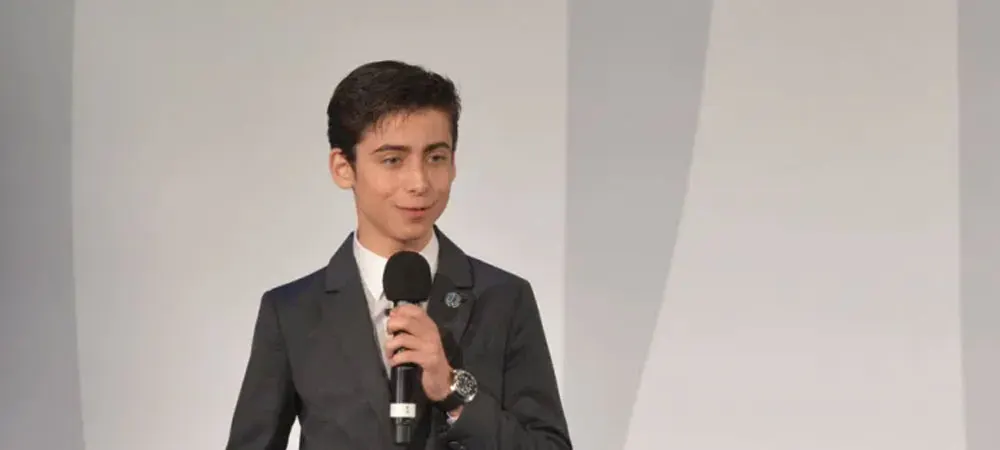 Biography of Aidan Gallagher
Aidan Gallagher (September 18, 2003) is an American actor, known for playing Nick Harper in the Nickelodeon series Nicky, Ricky, Dicky & Daw (2014-18). He was born in Los Angeles, United States. He began acting at nine years old and at ten he made his debut in You & Me (2013), by Paula Hunziker. He later worked in Jacked Up and We Make That Lemonade; and in 2014 he rose to fame as the protagonist of the popular children's series Nicky, Ricky, Dicky & Dawn. Since 2019 he has played Number Five in the Netflix series The Umbrella Academy.
Early life
Gallagher was born on September 18, 2003 in Los Angeles, United States, the son of television manager Rob Gallagher and Lauren Gallagher. From an early age he showed an interest in production and direction: at eight years old, Aidan would work with a group of friends recording stop motions with legos and some action short films. Later, with the support of his parents, Aidan began to make his way in acting. He participated in several of his father's projects and works.
In 2013, at just ten years old, Aidan made his television debut on Modern Family. That same year, he debuted in cinema with You & Me (2013), a short film by Paula Hunziker starring Tyler Blackburn and Molly Berg. In addition, he obtained his first leading role in the comedy telefilm Jacked Up (2013) by Fred Savage, alongside Missi Pyle and Patrick Warburton.
Career of Aidan Gallagher
One year after his debut on Modern Family, Aidan obtained the role that brought him fame in the Nickelodeon series Nicky, Ricky, Dicky & Daw (2014-18), as Nick, one of the quadruplets of the Harper family who usually has answers for everything. For his comic and tender scenes, the Harper quadruplets gained the audience's appreciation and the series was extended until 2018, bringing him numerous successes.
In the meantime, Gallagher would work on We Make That Lemonade (2014), by Ian Pfaff alongside Mace Coronel and Lizzy Greene; and in the Nickelodeon specials Ho Ho Holiday Special (2015) and Summer Camp Special (2017).
The Umbrella Academy (2019-2022)
In February 2019, Gallagher began acting in The Umbrella Academy, the Netflix series based on the homonymous work by Gerard Way (of My Chemical Romance), which stars Elliot Page (Vanya Hargreeves), David Castañeda (Diego Hargreeves), Robert Sheehan (Klaus Hargreeves), Tom Hopper (Luther Hargreeves) and Emmy Raver-Lampman (Allison Hargreeves). In the series, Gallagher plays Number Five, a superhero whose power is time-jumps and who returns to the past after discovering an apocalyptic future. The sarcastic humor of his character made him the favorite of fans.
After the success of the first season, the series was renewed for a second season that premiered on July 31, 2020. In November 2020, Netflix renewed the series for a third season with a premiere date of June 22, 2022.
Aidan Gallagher's musical career
With regard to his musical career, Aidan is a consummate singer, composer, guitarist and pianist. In 2019 he debuted with the singles "TIME," "FOR YOU" and "BLUE NEON". That same year, he participated in Trinity Rose's single Miss You and later released "I LOVE YOU". After his debut, Gallagher performed at the South by Southwest's Big Break Accelerator Program Showcase (2020), making him the youngest solo artist to perform at the festival.
In July 2020, he released a third single 4 of July.
Currently, Aidan has his own YouTube channel and a patreon for exclusive paid content.
Songs
Blue Neon (2019)
Miss You with Trinity Rose (2019)
Time (2019)
For You (2019)
I Love You (2020)
4 of July (2020)
Environmental activism
In June 2018, Aidan made history by becoming the youngest Ambassador of the United Nations. As such, Aidan has represented the youth of the world in several climate action initiatives. In 2019 he participated in the Global Climate Action Summit and was invited to the Illegal Wildlife Trade Summit by the UK Government.
Personal life of Aidan Gallagher
Gallagher has been involved in several environmental organizations, such as Waterkeeper Alliance, WildAid and Oceanic Preservation Society. In 2018 he was named United Nations Goodwill Ambassador for the Environment. Gallagher is vegan and Jewish.
Regarding his love life, in his adolescence Gallagher dated model Hannah McCloud for six months. He was also romantically linked to Jessica Balkin and Trinity Rose.
Curiosities
He was cataloged as #2 in the IMDB Top 10 Breakout Stars of 2020
In 2018, Variety magazine included him in its list of 25 and under leading actors.
He was nominated for two Kids Choice Awards for his role in Nicky, Ricky, Dicky & Daw (2014-18).
His Blue Neon Tour musical tour had to be postponed due to the Covid-19 pandemic.
For his music he has received an honorable mention in the International Songwriting Competition 2019 and the Vox Pop Independent Music Awards in the acoustic category 2020.