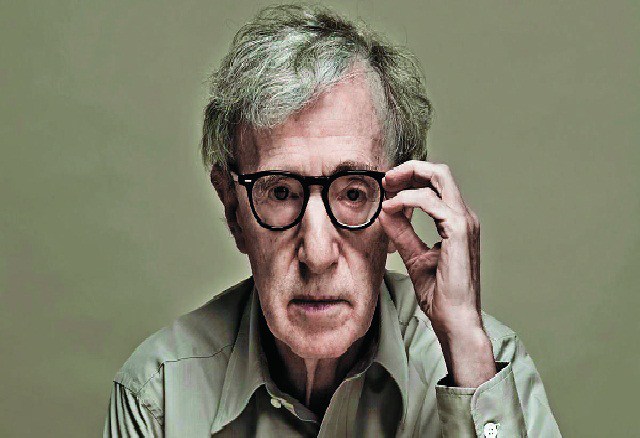 Woody Allen Biography
Allan Stewart Königsberg, artistically recognized as Woody Allen, is an American director, actor, and screenwriter born on December 1, 1935, in Brooklyn. Woody Allen is considered one of the most important filmmakers of the late twentieth century and so far in the twenty-first century. He has won the Oscar Award four times: for Best Director, for Annie Hall; and in the category of Best Original Screenplay by Annie Hall, Hannah and Her Sisters and Midnight in Paris. He has also won several BAFTA Awards and two Golden Globe Awards. Woody Allen is also a comedian and musician. His works are characterized by playing with the limits of reality and putting the characters in comical situations for the viewer, but uncomfortable for them; the way in which he intersects dialogues and introduces black humor is quite remarkable; couple relationships and psychoanalysis are also thematic constants in his work. The director has always recognized Federico Fellini as one of his most important influences.
Woody Allen's parents were Nettie and Martin Königsberg, both of Jewish origin. He attended Midwood High School in Brooklyn. At that time he learned to play the clarinet and the violin. He did not like schools, he only excelled at writing texts with great humor. At age of 17, he decided to call himself Woody Allen. At that time, he only made small presentations in hotels and some of his jokes were published in newspapers in the city.
In 1953 Allen entered the University of New York but retired after the first semester. In the 1950s, he made brief appearances on television, stand-up comedy performances, and theatrical performances; until, as early as 1960, he was allowed to write scripts. Since 1959 he visited the psychologist. In the year of 1968 he premiered his first film, Take the Money and Run. Since then he began to gain popularity.
In 1977, Annie Hall, one of his greatest hits, opened. In it, a character would affirm the following about existence: "There is an old joke, two old women in a high mountain hotel, one comments to the other: "Oh, here the food is really terrible!" and answers the other: "And the rations are so small!" Well basically this is how life seems to me, full of loneliness, hysteria, suffering, sadness and yet it ends too fast. Two years later the Manhattan film was released, which was also acclaimed.
Woody Allen would end the two decades of the 20th-century recording films, mainly comedies, and full of judicial problems. In the 21st century, he would only record in Europe. In 2002, he was awarded the Prince of Asturias Prize. In 2007, he recorded Vicky Cristina Barcelona and in 2011 he premiered Midnight in Paris. In 2016, Amazon Studios hired him to make a television series that was released in that same year and where Allen acts with Miley Cyrus; the title of the work is Crisis in Six Scenes. Currently, Allen is working on a new movie with that producer.
Regarding his personal life, Woody Allen has been married three times and has been accused of sexual abuse. His first wife was Harlene Rosen, in 1956, but they divorced three years later; In a later interview, Allen would make a joke in bad taste about her. His second wife was Louise Lasser, whom he married in 1966; the couple divorced four years later. Soon after, Woody Allen met Diane Keaton, who would act in several of his films; they had a long courtship, from 1973 to 1979.
He was also with Stacey Nelkin, some sources claim that Woody Allen and she began their relationship when Stacey was a minor. In 1980, the director became the partner of actress Mia Farrow; they had a relationship of 12 years in which Farrow performed in 13 of his films. The actress had seven children, three biological and four adopted, among which was Soon-Yi Previn. In 1985, they adopted a girl named Dylan Farrow and in 1987 they had a son, today journalist Ronan Farrow.
Woody Allen and Mia Farrow divorced after the actress found out about the relationship between the director and her stepdaughter Soon-Yi Previn, in 1992. There are sources who speculate that Allen and Soon-Yi had sex while she was a minor. In an interview, Woody Allen said he loved the girl. They got married in 1997, continue together and have adopted two children. On the other hand, in 1992, Mia Farrow accused Allen of having sexually abused Dylan Farrow on August 4 of that year. A few days later, Allen would file an application to have custody of his biological son and deny Mia Farrow's indictment. Then a judicial process was initiated against the director. Dylan was upset and her mental health was in danger, which is why a longer process would have been avoided. So, Woody Allen was acquitted, in 1993, he was denied custody of the son, his behavior was criticized and he was banned from visiting Farrow's other adopted children.
Ronan Farrow claimed to believe his sister, as well as a remarkable number of actresses and actors. Woody Allen has produced 45 films, approximately one film each year. His works are characterized by having a cast made up of actors praised by critics and well known by the public. Among the most outstanding are: Annie Hall, 1977, with the performances of Diane Keaton, Tony Roberts, Carol Kane and Paul Simon. Manhattan, 1979, with: Diane Keaton, Michael Murphy, Anne Byrne Hoffman and Mariel Hemingway. The Purple Rose of Cairo, 1985, with Mia Farrow, Jeff Daniels, Danny Aiello and Edward Herrmann. Hannah and her sisters, 1986, with Michael Caine, Mia Farrow, and Dianne Wiest. Mighty Aphrodite, 1995, with: Helena Bonham Carter, Mira Sorvino, F. Murray Abraham and David Ogden Stiers. Match point, 2005, with: Jonathan Rhys Meyers, Scarlett Johansson, Emily Mortimer, Matthew Goode, Brian Cox and Penelope Wilton. Midnight in Paris, 2011, with Owen Wilson, Rachel McAdams, Nina Arianda, Kathy Bates, Thérèse Bourou-Rubinsztein, Adrien Brody, Carla Bruni-Sarkozý and Marion Cotillard. Magic in the Moonlight, 2014, with Emma Stone, Colin Firth, Hamish Linklater, Marcia Gay Harden and Jacki Weaver. And finally, Wonder Wheel, from 2017, with the performances of Kate Winslet, Justin Timberlake, and Juno Temple.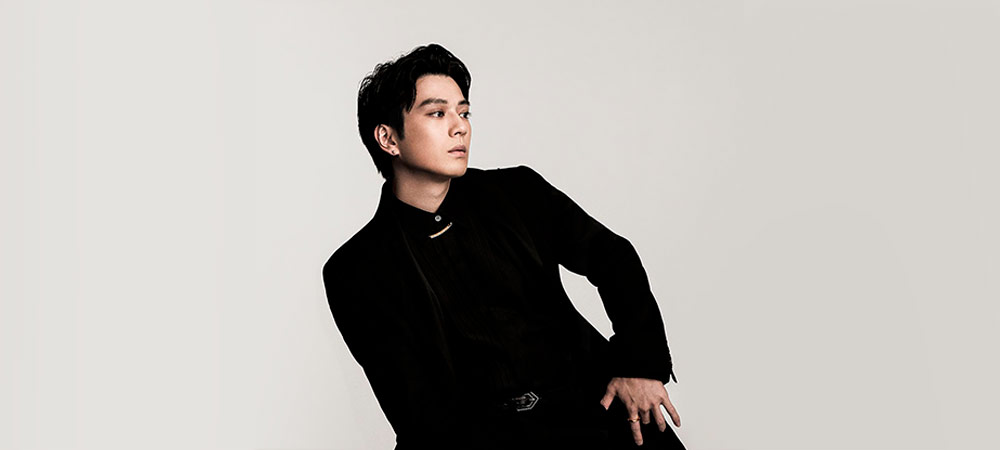 Arata Mackenyu Biography
Mackenyu Maeda (前田 真剣佑), also known artistically as Arata Mackenyu or simply Mackenyu (November 16, 1996), is an actor from Los Angeles, California, United States. He is renowned for his outstanding portrayal of Roronoa Zoro in the live-action adaptation of "One Piece".
Early years
Mackenyu Maeda, better known as Arata Mackenyu or simply Mackenyu, is an actor of Japanese descent who grew up in Los Angeles, United States. He is the son of the renowned martial artist and actor, Sonny Chiba, and Tamami Chiba. In addition, he has an older half-sister named Juri Manase and a younger brother named Gordon Maeda.
Mackenyu comes from a prominent family with a deep-rooted tradition in the world of acting. This passion for performing has been passed down from generation to generation, from his own father to his uncle Jiro Chiba, and even to his two siblings. Despite being born in the United States, Mackenyu holds Japanese nationality, a choice that involves renouncing his second nationality due to legal restrictions and cultural considerations in Japan. This commitment to his cultural heritage and his desire to reside in Japan led him to make this decision.
At Beverly Hills High School, where he successfully completed his studies and graduated.
Beginnings
In his adolescence, Mackenyu discovered his passion for acting after being inspired by Haruma Miura, with whom he would later share the lead role in "Brave: Gunjō Senki", sadly, shortly before the actor's tragic passing. Prior to this, he had been involved in projects alongside his father and other renowned performers, such as "Oyaji" and "Buzz (So-On: The Five Oyaji)".
In the year 2014, Mackenyu achieved his first leading role in a film called "Take a Chance". Additionally, he dazzled in a poignant short film portraying the life of a Japanese family affected by the aftermath of World War II, titled "Tadaima". This short film received the prestigious award for Best Narrative Short at the Asian American Film Festival in Philadelphia.
Career
His fame began to take off in 2015 when he secured the role of Eiji Tomari in "Kamen Rider Drive: Surprise Future". Just a year later, he joined the cast of the movie "Chihayafuru: Kami no Ku" ("Chihayafuru Part 1"), an adaptation of the manga "Chihayafuru", in which he portrayed Arata Wataya, a passionate karuta competitor. Subsequently, he was once again called upon to embody this iconic character in "Chihayafuru: Shimo no Ku" ("Chihayafuru Part 2").
In early 2016, Mackenyu took a significant step in his career by making his debut in the world of theater, participating in the Japanese musical "Boys Over Flowers" ("Hana Yori Dango: The Musical").
Mackenyu has experienced continuous growth in his acting career. Starting with his portrayal of Kazuya "Toji" Tojigamori in "Peach Girl", he continued to excel in the world of entertainment. In 2018, he starred in the series "Todome no Kiss" ("Kiss that Kills") as Takauji Namiki. Shortly thereafter, he reprised his iconic role as Arata Wataya in the movie "Chihayafuru: Musubi" ("Chihayafuru Part 3").
During the same period, he showcased his versatility by joining the supporting cast of "Pacific Rim: Uprising" as Ryoichi, a cadet and pilot of the jaeger Saber Athena.
Mackenyu had a successful year on the big screen in 2020. In January, he was part of the main cast in the film "Kaiji: The Final Game" as Minato Hirose. By the end of January, he took on the role of Aki Miyata in "Our 30 Minute Sessions".
A year later, in a new production, Mackenyu took on the lead role in the film "Brave: Gunjō Senki", where he portrayed Aoi Nishino, a student and member of the school archery club.
In 2021, Mackenyu made the decision to part ways with Top Coat and temporarily suspended all his activities in Japan, aiming to expand his career internationally. One of his early prominent roles in this new chapter of his acting career was that of Pegasus Seiya in the live-action adaptation of "Knights of the Zodiac", which hit the screen in May 2023. Furthermore, in 2022, we saw him in the role of Scar in "Fullmetal Alchemist: Revenge of Scar".
Furthermore, on August 31, 2023, the American audience marked the thrilling premiere of the live-action adaptation based on the popular manga and anime "One Piece". In this standout production, Arata Mackenyu took on a starring role, portraying Roronoa Zoro, a swordsman. He shared the set with Iñaki Godoy, Emily Rudd, Taz Skylar, Peter Gadiot, Morgan Davies, Jeff Ward, Jacob Gibson, among others.
Personal life
Since 2014, Mackenyu has made Tokyo, Japan, his home. In this city that has stolen his heart, he sealed his love by marrying Natsumi Okamoto. Currently, the couple is expecting their first child together.
Mackenyu is also a father to a child born when he was young. Speculation has arisen that the conception of his daughter may be related to a traumatic incident he experienced at the age of fourteen, involving a family friend. To date, Arata Mackenyu has chosen not to publicly address this matter, which has been handled with discretion and discussed very little.
Controversies and Accusations Involving Mackenyu
The Japanese actor is embroiled in multiple controversies in his home country, where several individuals, including a journalist, have publicly leveled accusations of rape and attempted murder against him. Regarding allegations of sexual abuse, three women have shared their experiences anonymously, detailing that Mackenyu would intoxicate them, stalk them, and at times, confine them, sometimes in the company of others. Additionally, there have been suggestions of more individuals making allegations, though these have not been publicly disclosed. As of now, the actor has not issued any comments on the matter.
Facts about Arata Mackenyu
He is a fan of anime, with one of his favorites being "Hunter x Hunter".
He changed his artistic name after portraying Arata Wataya.
He is fluent in English.
He resides in Tokyo.
Over the years, he has been part of live-action adaptations of famous anime series like Fullmetal Alchemist, Saint Seiya, Peach Girl, Tokyo Ghoul, Chihayafuru, and Rurouni Kenshin.
He had to pierce his ears for his role as Roronoa Mackenyu.
He learned to play the piano at the age of eleven.
Sadly, his father Sonny Chiba passed away due to complications from Covid-19.
He practices martial arts.
His father portrayed Hattori in Quentin Tarantino's film "Kill Bill Vol. 2".
He was a member of a musical band during his school years.
Filmography
Arata Mackenyu's Acting Roles:
Film
"Oyaji" (2007).
"Buzz (So-On: The Five Oyaji)" (2014).
"Tadaima" (2015).
"Kamen Rider Drive: Surprise Future" (2015).
"Take a Chance" (2015).
"Chihayafuru Parte 1" (2016).
"Chihayafuru Parte 2" (2016).
"Night's Tightrope" (2016).
"Bittersweet" (2016).
"Let's Go, Jets!" (2017).
"JoJo's Bizarre Adventure: Diamond Is Unbreakable Chapter I" (2017).
"Peach Girl" (2017).
"Pacific Rim: Uprising" (2018).
"Chihayafuru Parte 3" (2018).
"Over Drive" (2018).
"Impossibility Defense" (2018).
"Code Blue: The Movie" (2018).
"12 Suicidal Teens" (2019).
"Tokyo Ghoul S" (2019).
"NiNoKuni" (2019).
"Kaiji: Final Game" (2020).
"Our 30-Minute Sessions" (2020).
"Tonkatsu DJ Agetarō" (2020).
"Brave: Gunjō Senki" (2021).
"The Master Plan" (2021).
"Rurouni Kenshin: The Final" (2021).
"Fullmetal Alchemist: The Revenge of Scar" (2022).
"Fullmetal Alchemist: The Final Alchemy" (2022).
"Knights of the Zodiac" (2023).
TV
"Yume wo Ataeru" (2015).
"Sakurasaku" (2016).
"Tomorrow, I'll Surely Love You Again" (2016).
"Brass Dreams" (2016).
"Fugitive Boys" (2017).
"Kiss that Kills" (2018).
"Two Homelands" (2019).
"Our Dearest Sakura" (2019).
"Remote de Korosareru" (2020).
"The End of the Tiny World: Half A Year Later" (2021).
"Ichikei's Crow: The Criminal Court Judges" (2021).
"One Piece" (2023).