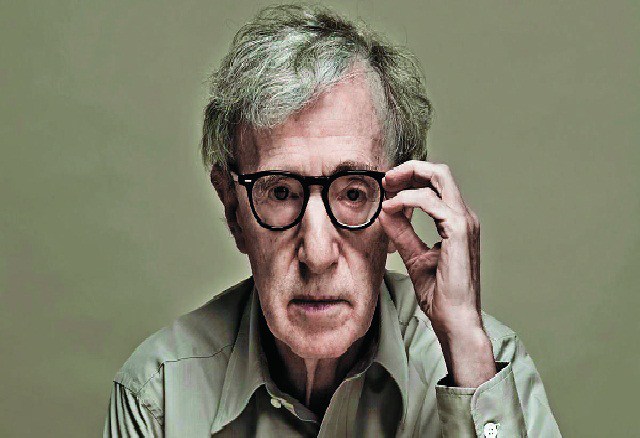 Woody Allen Biography
Allan Stewart Königsberg, artistically recognized as Woody Allen, is an American director, actor, and screenwriter born on December 1, 1935, in Brooklyn. Woody Allen is considered one of the most important filmmakers of the late twentieth century and so far in the twenty-first century. He has won the Oscar Award four times: for Best Director, for Annie Hall; and in the category of Best Original Screenplay by Annie Hall, Hannah and Her Sisters and Midnight in Paris. He has also won several BAFTA Awards and two Golden Globe Awards. Woody Allen is also a comedian and musician. His works are characterized by playing with the limits of reality and putting the characters in comical situations for the viewer, but uncomfortable for them; the way in which he intersects dialogues and introduces black humor is quite remarkable; couple relationships and psychoanalysis are also thematic constants in his work. The director has always recognized Federico Fellini as one of his most important influences.
Woody Allen's parents were Nettie and Martin Königsberg, both of Jewish origin. He attended Midwood High School in Brooklyn. At that time he learned to play the clarinet and the violin. He did not like schools, he only excelled at writing texts with great humor. At age of 17, he decided to call himself Woody Allen. At that time, he only made small presentations in hotels and some of his jokes were published in newspapers in the city.
In 1953 Allen entered the University of New York but retired after the first semester. In the 1950s, he made brief appearances on television, stand-up comedy performances, and theatrical performances; until, as early as 1960, he was allowed to write scripts. Since 1959 he visited the psychologist. In the year of 1968 he premiered his first film, Take the Money and Run. Since then he began to gain popularity.
In 1977, Annie Hall, one of his greatest hits, opened. In it, a character would affirm the following about existence: "There is an old joke, two old women in a high mountain hotel, one comments to the other: "Oh, here the food is really terrible!" and answers the other: "And the rations are so small!" Well basically this is how life seems to me, full of loneliness, hysteria, suffering, sadness and yet it ends too fast. Two years later the Manhattan film was released, which was also acclaimed.
Woody Allen would end the two decades of the 20th-century recording films, mainly comedies, and full of judicial problems. In the 21st century, he would only record in Europe. In 2002, he was awarded the Prince of Asturias Prize. In 2007, he recorded Vicky Cristina Barcelona and in 2011 he premiered Midnight in Paris. In 2016, Amazon Studios hired him to make a television series that was released in that same year and where Allen acts with Miley Cyrus; the title of the work is Crisis in Six Scenes. Currently, Allen is working on a new movie with that producer.
Regarding his personal life, Woody Allen has been married three times and has been accused of sexual abuse. His first wife was Harlene Rosen, in 1956, but they divorced three years later; In a later interview, Allen would make a joke in bad taste about her. His second wife was Louise Lasser, whom he married in 1966; the couple divorced four years later. Soon after, Woody Allen met Diane Keaton, who would act in several of his films; they had a long courtship, from 1973 to 1979.
He was also with Stacey Nelkin, some sources claim that Woody Allen and she began their relationship when Stacey was a minor. In 1980, the director became the partner of actress Mia Farrow; they had a relationship of 12 years in which Farrow performed in 13 of his films. The actress had seven children, three biological and four adopted, among which was Soon-Yi Previn. In 1985, they adopted a girl named Dylan Farrow and in 1987 they had a son, today journalist Ronan Farrow.
Woody Allen and Mia Farrow divorced after the actress found out about the relationship between the director and her stepdaughter Soon-Yi Previn, in 1992. There are sources who speculate that Allen and Soon-Yi had sex while she was a minor. In an interview, Woody Allen said he loved the girl. They got married in 1997, continue together and have adopted two children. On the other hand, in 1992, Mia Farrow accused Allen of having sexually abused Dylan Farrow on August 4 of that year. A few days later, Allen would file an application to have custody of his biological son and deny Mia Farrow's indictment. Then a judicial process was initiated against the director. Dylan was upset and her mental health was in danger, which is why a longer process would have been avoided. So, Woody Allen was acquitted, in 1993, he was denied custody of the son, his behavior was criticized and he was banned from visiting Farrow's other adopted children.
Ronan Farrow claimed to believe his sister, as well as a remarkable number of actresses and actors. Woody Allen has produced 45 films, approximately one film each year. His works are characterized by having a cast made up of actors praised by critics and well known by the public. Among the most outstanding are: Annie Hall, 1977, with the performances of Diane Keaton, Tony Roberts, Carol Kane and Paul Simon. Manhattan, 1979, with: Diane Keaton, Michael Murphy, Anne Byrne Hoffman and Mariel Hemingway. The Purple Rose of Cairo, 1985, with Mia Farrow, Jeff Daniels, Danny Aiello and Edward Herrmann. Hannah and her sisters, 1986, with Michael Caine, Mia Farrow, and Dianne Wiest. Mighty Aphrodite, 1995, with: Helena Bonham Carter, Mira Sorvino, F. Murray Abraham and David Ogden Stiers. Match point, 2005, with: Jonathan Rhys Meyers, Scarlett Johansson, Emily Mortimer, Matthew Goode, Brian Cox and Penelope Wilton. Midnight in Paris, 2011, with Owen Wilson, Rachel McAdams, Nina Arianda, Kathy Bates, Thérèse Bourou-Rubinsztein, Adrien Brody, Carla Bruni-Sarkozý and Marion Cotillard. Magic in the Moonlight, 2014, with Emma Stone, Colin Firth, Hamish Linklater, Marcia Gay Harden and Jacki Weaver. And finally, Wonder Wheel, from 2017, with the performances of Kate Winslet, Justin Timberlake, and Juno Temple.
Rami Malek Biography
Rami Malek (May 12, 1981) is an actor. He was born in Los Angeles, California, United States. His parents are of Egyptian origin. But they moved to the North American country to get better job opportunities. His father was a tour guide in Cairo and later in the United States worked as an insurance salesman. His mother was an accountant. His parents managed to give him and his siblings a good education, including his twin brother.
Early years
Rami Malek attended Notre Dame High School in Sherman Oaks, California, culminating in 1999. At the time, he entered theater classes with actress Kirsten Dunst. He graduated from the University of Evansville with a BA in Fine Arts in 2003. By 2004, Malek embarked on the difficult path to being a professional actor. So, he applied to be part of the series Gilmore Girls, appearing as a guest star. That same year he was a character dubber for the video game Halo 2. The following year, he earned his Screen Actors Guild card for his performance in the war drama Over There, where he appeared in two episodes. He later was in an episode of Medium and starred for two seasons on the series The War at Home.
Career
He made his big-screen debut with the production Night at the Museum (2006), playing the pharaoh Ahkmenrah.To the surprise of many, he did not reprise his role in the sequels: Night at the Museum: Battle of the Smithsonian (2009) and Night at the Museum: Secret of the Tomb (2014). He played Jamie in Keith Bunin's play The Credeaux Canvas at the Elephant Theater in Los Angeles. In 2010, Malek returned to television with the role of the terrorist Marcos Al-Zacar in the eighth season of the series 24. At that time, his work was highly applauded, critics praised him for his portrayal of Corporal Merriell "Snafu" Shelton on the 8 Emmys winning series, The Pacific. He has been highly sought after for difficult-to-play roles, such as misfits and intelligent characters with quirky and psychotic outlines.
Tom Hanks, after seeing his talent, asked him to participate in his movie Larry Crowne released in 2011. Later, we saw him in The Twilight Saga: Breaking Dawn – Part 2 giving life to the Egyptian vampire Benjamin. His Egyptian origin has been an important element because it has given him many opportunities in the world of cinema.
What awards has Rami Malek won?
He has been nominated for an Emmy Award, a Golden Globe Award, a Satellite Award, a Screen Actors Guild Award, two Dorians Awards, and won a Television Critics Award. For his starring role as Elliot Alderson in the acclaimed Mr. Robot series. He is an actor who has a successful path and has earned the love and admiration of the Hollywood world. He was part of the cast of Josh Washington, from the PlayStation 4 horror video game Until Dawn, to which he lent his voice and facial features. The video game was released on August 25, 2015.
He has had other supporting roles in film and television, such as Kenny in the Fox series The War at Home (2005-07), and Merriel "Snafu" Shelton in the HBO series The Pacific (2010). In short, he has appeared in the films Larry Crowne (2011), The Master (2012), The Twilight Saga: Breaking Dawn – Part 2 (2012), Short Term 12 (2012), Ain't Them Bodies Saints (2013) Need for Speed ​​(2014) and Buster's Mal Heart (2016).
Bohemian Rhapsody (2018)
Recently, the actor with Egyptian roots just finished filming as the protagonist in the biopic Bohemian Rhapsody (2018), where he plays the musician Freddie Mercury. This film will arrive in Colombia in November in the main cine venues. In the United States, it will be released on November 2nd. As for post-production, a trailer came out in May. The film was originally directed by Bryan Singer, but after various attitudinal problems, he was fired and replaced by English director and actor Dexter Fletcher. Within the cast, we can find important actors, for example, Ben Hardy, Joseph Mazzello, Allen Leech, and Lucy Boynton.
Malek's work is of great importance in the film because he must give life to one of the most recognized and important singers in the world. The actor must interpret it very well, such is the case that he had to make a dental prosthesis to resemble the character. Freddie Mercury had an overbite problem, which he never wanted to intervene for fear that his vocal register would change.
He won the Golden Globe for Best Actor, the Screen Actors Guild Award for Outstanding Performance in a Leading Role, the BAFTA Award for Best Actor and the Academy Award for Best Actor for his performance in Bohemian Rhapsody.
Malek starred in Mr. Robot from 2015 to 2019.