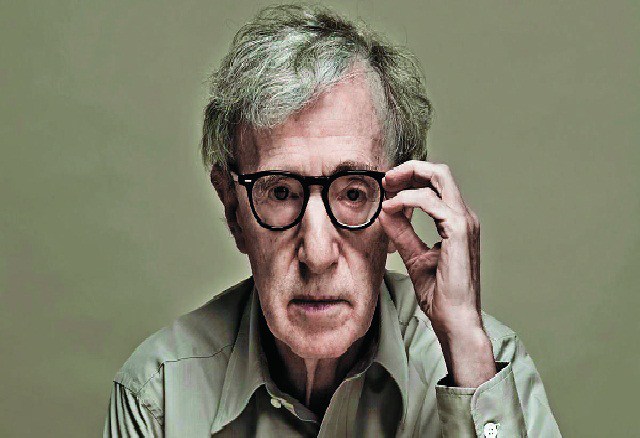 Woody Allen Biography
Allan Stewart Königsberg, artistically recognized as Woody Allen, is an American director, actor, and screenwriter born on December 1, 1935, in Brooklyn. Woody Allen is considered one of the most important filmmakers of the late twentieth century and so far in the twenty-first century. He has won the Oscar Award four times: for Best Director, for Annie Hall; and in the category of Best Original Screenplay by Annie Hall, Hannah and Her Sisters and Midnight in Paris. He has also won several BAFTA Awards and two Golden Globe Awards. Woody Allen is also a comedian and musician. His works are characterized by playing with the limits of reality and putting the characters in comical situations for the viewer, but uncomfortable for them; the way in which he intersects dialogues and introduces black humor is quite remarkable; couple relationships and psychoanalysis are also thematic constants in his work. The director has always recognized Federico Fellini as one of his most important influences.
Woody Allen's parents were Nettie and Martin Königsberg, both of Jewish origin. He attended Midwood High School in Brooklyn. At that time he learned to play the clarinet and the violin. He did not like schools, he only excelled at writing texts with great humor. At age of 17, he decided to call himself Woody Allen. At that time, he only made small presentations in hotels and some of his jokes were published in newspapers in the city.
In 1953 Allen entered the University of New York but retired after the first semester. In the 1950s, he made brief appearances on television, stand-up comedy performances, and theatrical performances; until, as early as 1960, he was allowed to write scripts. Since 1959 he visited the psychologist. In the year of 1968 he premiered his first film, Take the Money and Run. Since then he began to gain popularity.
In 1977, Annie Hall, one of his greatest hits, opened. In it, a character would affirm the following about existence: "There is an old joke, two old women in a high mountain hotel, one comments to the other: "Oh, here the food is really terrible!" and answers the other: "And the rations are so small!" Well basically this is how life seems to me, full of loneliness, hysteria, suffering, sadness and yet it ends too fast. Two years later the Manhattan film was released, which was also acclaimed.
Woody Allen would end the two decades of the 20th-century recording films, mainly comedies, and full of judicial problems. In the 21st century, he would only record in Europe. In 2002, he was awarded the Prince of Asturias Prize. In 2007, he recorded Vicky Cristina Barcelona and in 2011 he premiered Midnight in Paris. In 2016, Amazon Studios hired him to make a television series that was released in that same year and where Allen acts with Miley Cyrus; the title of the work is Crisis in Six Scenes. Currently, Allen is working on a new movie with that producer.
Regarding his personal life, Woody Allen has been married three times and has been accused of sexual abuse. His first wife was Harlene Rosen, in 1956, but they divorced three years later; In a later interview, Allen would make a joke in bad taste about her. His second wife was Louise Lasser, whom he married in 1966; the couple divorced four years later. Soon after, Woody Allen met Diane Keaton, who would act in several of his films; they had a long courtship, from 1973 to 1979.
He was also with Stacey Nelkin, some sources claim that Woody Allen and she began their relationship when Stacey was a minor. In 1980, the director became the partner of actress Mia Farrow; they had a relationship of 12 years in which Farrow performed in 13 of his films. The actress had seven children, three biological and four adopted, among which was Soon-Yi Previn. In 1985, they adopted a girl named Dylan Farrow and in 1987 they had a son, today journalist Ronan Farrow.
Woody Allen and Mia Farrow divorced after the actress found out about the relationship between the director and her stepdaughter Soon-Yi Previn, in 1992. There are sources who speculate that Allen and Soon-Yi had sex while she was a minor. In an interview, Woody Allen said he loved the girl. They got married in 1997, continue together and have adopted two children. On the other hand, in 1992, Mia Farrow accused Allen of having sexually abused Dylan Farrow on August 4 of that year. A few days later, Allen would file an application to have custody of his biological son and deny Mia Farrow's indictment. Then a judicial process was initiated against the director. Dylan was upset and her mental health was in danger, which is why a longer process would have been avoided. So, Woody Allen was acquitted, in 1993, he was denied custody of the son, his behavior was criticized and he was banned from visiting Farrow's other adopted children.
Ronan Farrow claimed to believe his sister, as well as a remarkable number of actresses and actors. Woody Allen has produced 45 films, approximately one film each year. His works are characterized by having a cast made up of actors praised by critics and well known by the public. Among the most outstanding are: Annie Hall, 1977, with the performances of Diane Keaton, Tony Roberts, Carol Kane and Paul Simon. Manhattan, 1979, with: Diane Keaton, Michael Murphy, Anne Byrne Hoffman and Mariel Hemingway. The Purple Rose of Cairo, 1985, with Mia Farrow, Jeff Daniels, Danny Aiello and Edward Herrmann. Hannah and her sisters, 1986, with Michael Caine, Mia Farrow, and Dianne Wiest. Mighty Aphrodite, 1995, with: Helena Bonham Carter, Mira Sorvino, F. Murray Abraham and David Ogden Stiers. Match point, 2005, with: Jonathan Rhys Meyers, Scarlett Johansson, Emily Mortimer, Matthew Goode, Brian Cox and Penelope Wilton. Midnight in Paris, 2011, with Owen Wilson, Rachel McAdams, Nina Arianda, Kathy Bates, Thérèse Bourou-Rubinsztein, Adrien Brody, Carla Bruni-Sarkozý and Marion Cotillard. Magic in the Moonlight, 2014, with Emma Stone, Colin Firth, Hamish Linklater, Marcia Gay Harden and Jacki Weaver. And finally, Wonder Wheel, from 2017, with the performances of Kate Winslet, Justin Timberlake, and Juno Temple.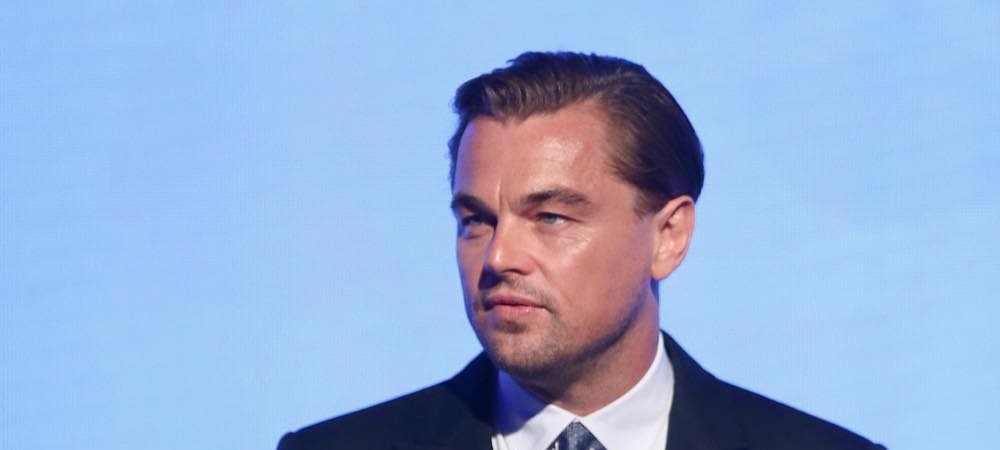 Biography of Leonardo DiCaprio
Leonardo Wilhelm DiCaprio is a renowned actor and film producer who has won numerous awards within the film industry. He was born on November 11, 1974, in Hollywood, Los Angeles, California, United States.
DiCaprio is an only child of Irmelin Indenbirken, a secretary born in Germany, and George DiCaprio, an underground comic artist and producer/distributor of comics. On his father's side, he has half-Italian (from Naples) and half-German (from Bavaria) ancestry. On the other hand, on his mother's side, his grandfather Wilhelm Indenbirken was German and his grandmother Helene Indenbirken was a German citizen born in Russia under the name Yelena Smirnova.
He was named Leonardo because, while his pregnant mother was looking closely at a painting by the great artist Leonardo da Vinci in a museum, DiCaprio gave a strong kick inside her belly. His parents divorced when he was only one year old, and they shared custody of Leonardo until 1997.
Studies, beginnings in acting.
As for his education, he did not attend university and only took basic courses at John Marshall High School in Los Angeles. His career in the world of image and acting began when he followed his older stepbrother, Adam Farrar, in television advertising, starring in a commercial for the Matchbox car brand at the age of fourteen and subsequently participating in educational films. At the age of five, he was also part of the children's television series "Romper Room", but had to leave it as it was detrimental to him.
"1990 – 1991: Debut in television and cinema"
In 1990, he made his true television debut when he was cast to be a part of the "Parenthood" ensemble, a series based on the film of the same name. He then landed minor roles in several series, including "The New Lassie" and "Roseanne," as well as a brief part in "Santa Barbara." His work in "Parenthood" and "Santa Barbara" earned him a nomination for the Young Artist Award for Best Young Actor. His big screen debut came in 1991 with the science fiction and horror movie "Critters." Later on, he became a recurring member of the cast of the ABC sitcom "Growing Pains," playing Luke Brower. However, DiCaprio didn't achieve success in the film industry until 1992, when he was selected by Robert De Niro from among 400 young actors for the lead role in "This Boy's Life," which also starred Ellen Barkin and De Niro himself.
1993 – 1996
Later, in 1993, DiCaprio played the mentally disabled younger brother of Johnny Depp in "What's Eating Gilbert Grape." The film's director, Lasse Hallström, admitted that he initially sought a less attractive actor, but he decided on DiCaprio because he had become "the most observant actor" among all who auditioned. The film was a great financial and critical success, resulting in Leonardo being highly praised for his performance, which led to him being awarded the National Board of Review for Best Supporting Actor and nominated for an Academy Award and a Golden Globe. Subsequently, he had roles in films such as "The Quick and the Dead" (1995) and was one of the leads in "Romeo + Juliet" (1996).
But his big break came with director James Cameron, who offered him the lead male role in Titanic (1997), a movie that not only won a considerable number of Academy Awards but also became a social phenomenon. Afterwards, DiCaprio gained greater acceptance in the cinematic world, so he was part of numerous films such as:
The Man in the Iron Mask (1998)
The Beach (2000)
Catch Me If You Can (2002)
The Aviator (2004)
The Assassination of Richard Nixon (2004)
Blood Diamond (2006)
Gardener of Eden (2007)
Body of Lies (2008)
Orphan (2009, as producer)
Shutter Island (2010)
Inception (2010)
Django Unchained (2012)
The Great Gatsby (2013)
Runner Runner (2013)
The Wolf of Wall Street (2013)
The Revenant (2015)
The Audition (2015).
Curiosities
Interestingly, he was nominated for an Oscar five times: Best Supporting Actor for What's Eating Gilbert Grape, Best Actor for The Aviator, Blood Diamond and The Wolf of Wall Street. This generated a lot of jokes and talk of a supposed "curse" in Hollywood. But in 2015, he finally won the award thanks to his great performance in "The Revenant".
It should also be noted that DiCaprio is a committed environmentalist who has received praise from environmental groups for choosing to fly on commercial flights instead of private planes like most celebrities, and for driving an electric hybrid vehicle and having solar panels in his home.