Personal information
Full name

Donald John Trump

Birthdate

June 14, 1946

Age
76 años
Occupation

Tycoon, investor, politician, TV host

Pseudonym
The Donald
Nationality

U.S

Spouse

Ivana Zelnícková (1992) Marla Maples (1999) Melania Trump (Present)

Height
6'3'
Parents

Fred Trump and Mary Anne MacLeod

Zodiac sign
Gemini
Donald Trump Biography
Donald Trump (June 14, 1946) is the 45th president of the United States, politician, businessman, and television personality. He was born in New York, United States. He grew up in Queens. His parents were Mary Anne MacLeod and Fred Trump, both of whom came to the United States as German and Scottish immigrants.
Where did Donald Trump study?
He attended the Kew-Forest School in Forest Hills. When he entered puberty he began to have very bad attitudes and, for this reason, he was expelled from school, as his punishment his parents sent him to the New York Military Academy (NYMA). Upon completing his studies and attaining a disciplined personality, he entered Fordham University in the Bronx. Later, he began studying business at the University of Pennsylvania. He graduated in 1968 with a Bachelor of Science in Economics.
In 1974, at the age of 28, he was handed over from his father and entered the real estate world of Manhattan. He began to work heavily in the real estate sector. Since the 80s, he forged a business empire dedicated to the construction of casinos, hotels, and luxurious homes, for example, the Trump Tower, where Trump himself resides in a triplex, and hotels: Hotel Plaza, Hotel Saint Moritz, and Hotel Grand Hyatt. In Atlantic City, there were three main casinos: Trump Castle, Trump Plaza, and the more recent Taj Mahal.
He knew how to expand and maintain regardless of the financial difficulties of himself and the country. Trump's acquisitions were impressive, including the Eastern Company's airlift between Boston, New York, and Washington, which he renamed the Trump Shuttle, owned shares in American Airlines. He also dedicated himself to writing his Trump book or the art of selling, which quickly made it to the top of the best-seller lists in his country. Trump was one of the most popular millionaires in the United States. By 1987, he invested around one hundred thousand dollars to buy spaces in the best newspapers, sometimes he used these columns to criticize the North American policy of protecting the oil tankers that sailed through the Persian Gulf.
Donald Trump married Czech-born figure skater Ivana Winkelmayr, whom he had met at the Montreal Olympics. From this union, three children were born. But, Ivana decided to file for divorce in 1990, this was one of the most expensive separations in the United States. The event was on the front pages and made the front pages of national and world newspapers. Donald Trump gave his ex-wife Ivana $ 10 million, an annual pension of $ 600,000, a mansion in Connecticut, and an apartment in Trump Plaza in New York, in addition to the custody of his children. That same year, Trump faced serious financial problems, his debts were huge and seemed endless. On April 27 of that same year, the millionaire hired the services of the firm Merrill Lynch to negotiate the sale of his airline Trump Shuttle.
His Trump Castle casino in Atlantic City filed for bankruptcy.
Soon after, on July 12, it emerged that he had sold his Trump Princess yacht for $ 42 million to the bank that had it mortgaged. He achieved more favorable credit conditions after transferring control of 49 percent of the Hotel Plaza in New York to his bank creditors. After recovering he continued to build casinos and luxurious hotels worldwide. He married the actress Marla Maples, but that union was short.
His third and current wife is the Slovenian model Melania Knauss, whom he married in 2005. From that same year, he starred in the reality show The Apprentice, in which a group of applicants compete for a contract to run one of their companies. He thereby achieved considerable prestige and popularity. Then, he was recognized as the American self-made man. At times he was criticized for his egotistical personality and his dubious scruples. Besides, his highly conservative thought of him, his statements out of tune about him made him, as of 2005, one of the most controversial characters in the country. His xenophobic attitudes were uncovered when in 2011 he demanded that Barack Obama prove his American status. Later, he claimed that black and Hispanic people were guilty of nearly all violent crimes.
He branded Mexican immigrants as rapists and drug traffickers and proposed the construction of a border wall. The Latino community and businesses rose against these proposals, especially against the Miss Universe Organization, the entity that organizes the Miss Universe and Miss United States beauty pageants and of which Trump is the majority shareholder. But, this did not diminish, later he proposed the deportation of eleven million illegal immigrants, he continued his attacks on the media and journalists who questioned his program: he directed rude sexist comments to Megyn Kelly, from the Fox news channel, and expelled Jorge Ramos, Star journalist for the Latin network Univisión. Although it was predicted that he would eventually lose their support from the Americans, Trump surpassed the candidates after Super Tuesday.
The Republican National Convention designated him as the candidate for the presidency for the Republican Party. Against all odds, he presented his candidacy for the presidency. Many did not believe in his project due to the harshness of his racist and xenophobic messages. But the tycoon outperformed the remaining Republican candidates in the primaries and managed to advance his campaign. His campaign was attacked for the little importance of his political proposals, however, Donald Trump won out against the Democratic Party candidate, Hillary Clinton, by a wide margin of votes. The world panorama did not hide his political uncertainties and doubts in the face of this important world event.
During the first phase of the campaign, Trump was involved in allegations of sexual harassment. Somehow, neither scandal nor his racist ideology nor his macho attitudes had managed to take away his credit. His proposals were described as a kind of populist marketing rather than viable proposals. Trump pointed out that globalization and the relocation of companies were responsible for the impoverishment of the middle classes, and he was in favor of modifying free trade agreements, imposing protectionist restrictions, and promoting national production. Trump's policy is based on the slogan "Make America great again," which is based on attacking the immigration-relocation binomial that is seen as the cause of evil.
He has received several recognitions and honors during his life, the most current being: Star on the Hollywood Walk of Fame, Statesman of the Year, Republican Party of Saratosta (2015), Freedom Award (2015), Keys to the city ​​of Doral, Florida. He also received the United States Marine Corps Commander's Leadership Award (2015), New Jersey Boxing Hall of Fame (2015). And finally, he was nominated for the Nobel Peace Prize (2016).

Princess Margaret, Countess of Snowdon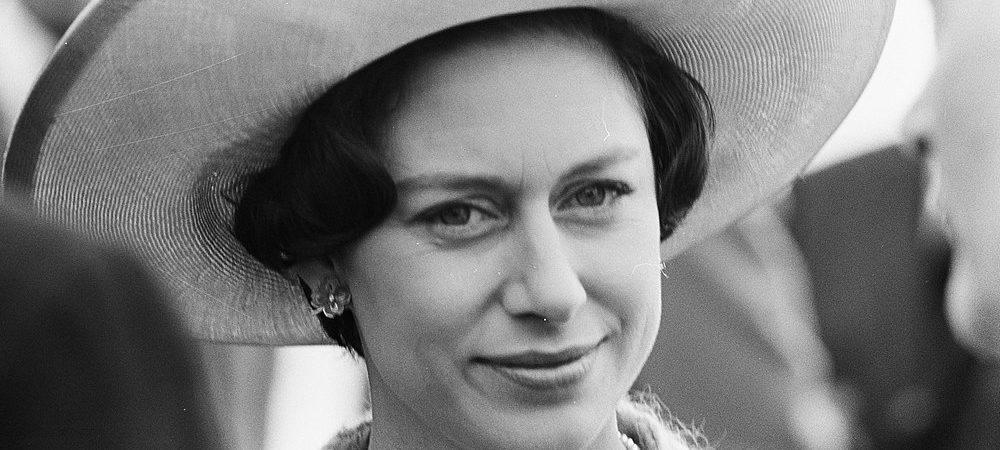 Princess Margaret, Countess of Snowdon Biography
Margaret Rose (August 21, 1930 – February 9, 2002) was born at Glamis Castle in Scotland. Her parents were Prince Albert, Duke of York, and her mother was Elizabeth, Duchess of York. Because of her royal lineage, Margaret received the treatment of Royal Highness. Her baptism was a huge event and it was led by Cosmo Lang, Archbishop of Canterbury and it was carried out in the Private Chapel of Buckingham Palace on October 30, 1930. She was privately educated by a governess, named Marion Crawford. In 1936, her father rose to George VI after her uncle King Edward VIII abdicated the throne. She attended the coronation of her parents in 1937.
Early life
During World War II, Margaret remained at Windsor Castle. On February 6, 1952, her father died, and her older sister became Queen Elizabeth II. In her youth she met Colonel Townsend with whom she had an affair, this union was the target of much criticism and controversy for her failure. Despite his honorable military career, he had no chance of marrying the princess, because he was a divorced man, and her relationship caused great controversy in the 1950s.
Love life and marriage
The young woman had several lovers, including the future Canadian Prime Minister John Napier Turner. It was until May 16, 1960, that Margarita surprisingly married photographer Antony Armstrong-Jones, son of Ronald Armstrong-Jones and Anne Messel, at Westminster Abbey. In reality, no one was aware of this love, and it was never suspected that there was interest between the two. After the ceremony was approved by the Royal Household, this ceremony was described as a "modern" royal wedding, considered the first. It was televised in the UK. The Daily Express claims it had 300 million viewers around the world. After the honeymoon that lasted several weeks, they moved to Kensington Palace, where her son, David, would later be born.
In 1961, the princess's husband was awarded the title of Earl of Snowdon; for this reason, Margaret formally obtained the title of Princess Margaret, Countess of Snowdon. During the 1960s, they were known as the most glamorous British couple, and their daughter Sarah was born. Antony Armstrong-Jones was the first "commoner" to marry the daughter of a king for more than 400 years, but the marriage crisis was not long in coming. In less than ten years of relationship, the couple had grown apart and, after almost 20 years of marriage, they announced their divorce. The royalty questioned this situation a lot and assured that it was due to their past detached from the aristocracy. The princess continued to be one of the most desired women in England.
Despite the situation, the princess' family continued to have great affection for Tony. She got along very well with Prince Charles and adored Queen Elizabeth. But, the problems related to the lack of interest on the part of the princess began. Both had strong and defined personalities which prevented reaching an agreement. In 1962, Snowdon was appointed artistic advisor to The Sunday Times, a position he carried out with great responsibility and enthusiasm. This situation made the relationship even worse because he dedicated much more time to his work than to his family. Then infidelity came into the relationship.
Affairs
Margaret began to have encounters with Snowdon's friend from college, Anthony Barton, and later with Roddy Llewellyn, an 18-year-old gardener. In 1969, it became known that Snowdon had an extramarital affair with Mrs. Jacqueline Rufus-Isaacs. Their divorce was the first in the royalty since King Henry VIII in 1540. Despite their problems, the couple continued to maintain a close relationship. Before long, Snowdon married Lucy Lindsay-Hogg. His only daughter, Frances Armstrong-Jones, was born from this union. At the time he got divorced again and he had another child with journalist Melanie Cable-Alexander.
Later, a DNA test in 2004 confirmed that he had had a daughter, Polly Fry, shortly before he married Princess Margaret. she proved her paternity, but he denied any relationship to that issue.
Death
Princess Margaret, Countess of Snowdon, passed away on February 9, 2002, of a cerebral vascular problem at the age of 71. Her funeral was at the same time as the 50th anniversary of the burial of her father, King George VI.