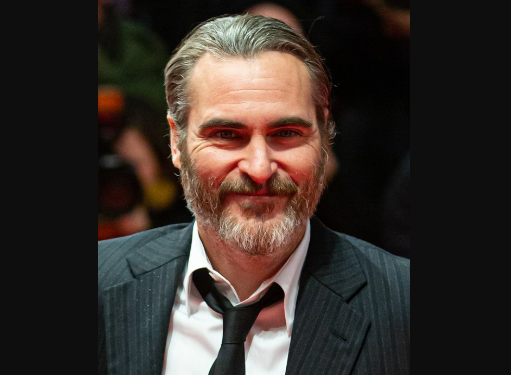 Joaquin Phoenix Biography
Joaquin Rafael Phoenix (October 28, 1974) He was born in San Juan, Puerto Rico. American actor, recognized for his performance in the films Gladiator (2000), Walk the Line (2005), Her (2013), María Magdalena (2018) and Joker (2019). Phoenix made his first appearance as a child actor in the film Space Camp (1986), by director Harry Winer and a year later he got his first starring character in the drama Russkies (1987). After leaving the big screen due to the death of his brother, he returned playing the young rebel Jimmy Emmett into Die For (1995). His obvious interpretive talent led him to become one of the most prominent actors in Hollywood cinema.
Family and beginnings
He was born into a family of missionaries and artists; his parents were the American missionaries of the "Church of God" John Bottom and Arlyn Dunitz. In the early 1970s, they were based in Puerto Rico with their children Rain, River, Liberty, and Joaquin. Three years after Joaquin was born, the family moved to Los Angeles (United States) to provide a specialized arts education for their children. A year after settling in Los Angeles, the last daughter of the family, Summer, was born.
All the brothers of Phoenix were dedicated to the interpretation from an early age, their first works were appearances in commercials and series of television. At that time Phoenix became known by the artistic name Leaf (leaf), probably influenced by the names of his brothers, Summer, River, Rain and Liberty. After appearing in small commercials, he was hired to play his first role in director Harry Winer's film, Space Camp (1986).
Acting career
Phoenix debuted at age ten in Space Camp (1986), a film in which he played Max Graham, a boy passionate about the stars and a Star Wars fan. The following year, he got his first star in Rick Rosenthal's drama, Russkies (1987), a film in which his younger sister, Summer, also worked. Two years later his career as a child actor was consolidated thanks to his appearance in the dramatic comedy, Parenthood (1989), directed by Ron Howard. After standing out in the eighties, Phoenix moved away from the world of acting for several years to move with his parents to Mexico and Cuba.
Phoenix became news in 1993, because of the tragic death of his brother River, due to an overdose. It was Phoenix who called for emergencies during the tragic event. River's death deeply affected the actor, who was reluctant to return to the world of acting, however, the insistence of his friends and family motivated him to return to acting. He returned as Joaquin Phoenix playing the young rebel Jimmy Emmett in To Die For (1995), a film in which he shared set with Nicole Kidman, Matt Dillon, Casey Affleck, and Alison Folland, among others. His interpretation of the film received excellent reviews, which made him one of the most prominent young stars of the time.
Two years later he appeared in Inventing the Abbotts (1997), a film in which he met actress Liv Tyler, with whom he dated until 1998. He also worked with it in U Turn (1997). He played Lewis McBride in Return to Paradise (1998), Clay Bidwell in Clay Pigeons (1998) and Max California in 8MM (1999). Later he appeared in The Yards (2000), playing Willie Gutierrez and shortly thereafter he was seen playing the Roman emperor Commodus in Gladiator (2000). His excellent interpretation of the Roman leader was exalted by critics and was even nominated for an Oscar and the Golden Globes as best supporting actor.
In 2005, he played the renowned singer Johnny Cash in the movie Walk the Line (2005), directed by James Mangold, in which he shared set with actresses Reese Witherspoon and Ginnifer Goodwin. Two years later he appeared in the films We Own the Night (2007) and Reservation Road (2007), followed by Two Lovers (2008) by James Gray, in which he played Leonard Kraditor. In late 2008, Phoenix announced his retirement from the world of acting to devote himself to music, however, he continued to work as a producer and actor in some films sporadically.
Two years after announcing his retirement, he presented at the Venice Festival the documentary I'm Still Here (2010), along with Casey Affleck. Years later he played Freddie Quell in the film The Master (2012), directed by Paul Thomas Anderson. That same year he was awarded the Volpi Cup for best actor, along with Philip Seymour Hoffman.
The following year he was the protagonist of the film Her (2013), directed by Spike Jonze, later worked with Paul Thomas on the adaptation of the book Inherent Vice by Thomas Pynchon. In 2017, he appeared in Lynne Ramsay's film, You Were Never Really Here (2017), playing Joe, for this role he won the award for best actor at the Cannes Film Festival.
In late 2018, Warner Bros announced that Phoenix would play the Joker in the film directed by Todd Phillips. In 2019, some news about the progress of the film and the appearance of the Joker have been published. This new film about the Joker promises to show the darker side of Gotham's fun and terrifying villain.
Rami Malek Biography
Rami Malek (May 12, 1981) is an actor. He was born in Los Angeles, California, United States. His parents are of Egyptian origin. But they moved to the North American country to get better job opportunities. His father was a tour guide in Cairo and later in the United States worked as an insurance salesman. His mother was an accountant. His parents managed to give him and his siblings a good education, including his twin brother.
Early years
Rami Malek attended Notre Dame High School in Sherman Oaks, California, culminating in 1999. At the time, he entered theater classes with actress Kirsten Dunst. He graduated from the University of Evansville with a BA in Fine Arts in 2003. By 2004, Malek embarked on the difficult path to being a professional actor. So, he applied to be part of the series Gilmore Girls, appearing as a guest star. That same year he was a character dubber for the video game Halo 2. The following year, he earned his Screen Actors Guild card for his performance in the war drama Over There, where he appeared in two episodes. He later was in an episode of Medium and starred for two seasons on the series The War at Home.
Career
He made his big-screen debut with the production Night at the Museum (2006), playing the pharaoh Ahkmenrah.To the surprise of many, he did not reprise his role in the sequels: Night at the Museum: Battle of the Smithsonian (2009) and Night at the Museum: Secret of the Tomb (2014). He played Jamie in Keith Bunin's play The Credeaux Canvas at the Elephant Theater in Los Angeles. In 2010, Malek returned to television with the role of the terrorist Marcos Al-Zacar in the eighth season of the series 24. At that time, his work was highly applauded, critics praised him for his portrayal of Corporal Merriell "Snafu" Shelton on the 8 Emmys winning series, The Pacific. He has been highly sought after for difficult-to-play roles, such as misfits and intelligent characters with quirky and psychotic outlines.
Tom Hanks, after seeing his talent, asked him to participate in his movie Larry Crowne released in 2011. Later, we saw him in The Twilight Saga: Breaking Dawn – Part 2 giving life to the Egyptian vampire Benjamin. His Egyptian origin has been an important element because it has given him many opportunities in the world of cinema.
What awards has Rami Malek won?
He has been nominated for an Emmy Award, a Golden Globe Award, a Satellite Award, a Screen Actors Guild Award, two Dorians Awards, and won a Television Critics Award. For his starring role as Elliot Alderson in the acclaimed Mr. Robot series. He is an actor who has a successful path and has earned the love and admiration of the Hollywood world. He was part of the cast of Josh Washington, from the PlayStation 4 horror video game Until Dawn, to which he lent his voice and facial features. The video game was released on August 25, 2015.
He has had other supporting roles in film and television, such as Kenny in the Fox series The War at Home (2005-07), and Merriel "Snafu" Shelton in the HBO series The Pacific (2010). In short, he has appeared in the films Larry Crowne (2011), The Master (2012), The Twilight Saga: Breaking Dawn – Part 2 (2012), Short Term 12 (2012), Ain't Them Bodies Saints (2013) Need for Speed ​​(2014) and Buster's Mal Heart (2016).
Bohemian Rhapsody (2018)
Recently, the actor with Egyptian roots just finished filming as the protagonist in the biopic Bohemian Rhapsody (2018), where he plays the musician Freddie Mercury. This film will arrive in Colombia in November in the main cine venues. In the United States, it will be released on November 2nd. As for post-production, a trailer came out in May. The film was originally directed by Bryan Singer, but after various attitudinal problems, he was fired and replaced by English director and actor Dexter Fletcher. Within the cast, we can find important actors, for example, Ben Hardy, Joseph Mazzello, Allen Leech, and Lucy Boynton.
Malek's work is of great importance in the film because he must give life to one of the most recognized and important singers in the world. The actor must interpret it very well, such is the case that he had to make a dental prosthesis to resemble the character. Freddie Mercury had an overbite problem, which he never wanted to intervene for fear that his vocal register would change.
He won the Golden Globe for Best Actor, the Screen Actors Guild Award for Outstanding Performance in a Leading Role, the BAFTA Award for Best Actor and the Academy Award for Best Actor for his performance in Bohemian Rhapsody.
Malek starred in Mr. Robot from 2015 to 2019.