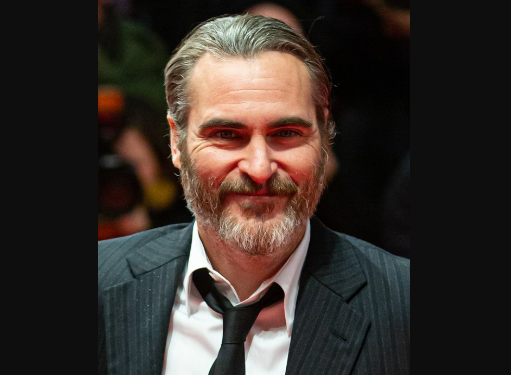 Joaquin Phoenix Biography
Joaquin Rafael Phoenix (October 28, 1974) He was born in San Juan, Puerto Rico. American actor, recognized for his performance in the films Gladiator (2000), Walk the Line (2005), Her (2013), María Magdalena (2018) and Joker (2019). Phoenix made his first appearance as a child actor in the film Space Camp (1986), by director Harry Winer and a year later he got his first starring character in the drama Russkies (1987). After leaving the big screen due to the death of his brother, he returned playing the young rebel Jimmy Emmett into Die For (1995). His obvious interpretive talent led him to become one of the most prominent actors in Hollywood cinema.
Family and beginnings
He was born into a family of missionaries and artists; his parents were the American missionaries of the "Church of God" John Bottom and Arlyn Dunitz. In the early 1970s, they were based in Puerto Rico with their children Rain, River, Liberty, and Joaquin. Three years after Joaquin was born, the family moved to Los Angeles (United States) to provide a specialized arts education for their children. A year after settling in Los Angeles, the last daughter of the family, Summer, was born.
All the brothers of Phoenix were dedicated to the interpretation from an early age, their first works were appearances in commercials and series of television. At that time Phoenix became known by the artistic name Leaf (leaf), probably influenced by the names of his brothers, Summer, River, Rain and Liberty. After appearing in small commercials, he was hired to play his first role in director Harry Winer's film, Space Camp (1986).
Acting career
Phoenix debuted at age ten in Space Camp (1986), a film in which he played Max Graham, a boy passionate about the stars and a Star Wars fan. The following year, he got his first star in Rick Rosenthal's drama, Russkies (1987), a film in which his younger sister, Summer, also worked. Two years later his career as a child actor was consolidated thanks to his appearance in the dramatic comedy, Parenthood (1989), directed by Ron Howard. After standing out in the eighties, Phoenix moved away from the world of acting for several years to move with his parents to Mexico and Cuba.
Phoenix became news in 1993, because of the tragic death of his brother River, due to an overdose. It was Phoenix who called for emergencies during the tragic event. River's death deeply affected the actor, who was reluctant to return to the world of acting, however, the insistence of his friends and family motivated him to return to acting. He returned as Joaquin Phoenix playing the young rebel Jimmy Emmett in To Die For (1995), a film in which he shared set with Nicole Kidman, Matt Dillon, Casey Affleck, and Alison Folland, among others. His interpretation of the film received excellent reviews, which made him one of the most prominent young stars of the time.
Two years later he appeared in Inventing the Abbotts (1997), a film in which he met actress Liv Tyler, with whom he dated until 1998. He also worked with it in U Turn (1997). He played Lewis McBride in Return to Paradise (1998), Clay Bidwell in Clay Pigeons (1998) and Max California in 8MM (1999). Later he appeared in The Yards (2000), playing Willie Gutierrez and shortly thereafter he was seen playing the Roman emperor Commodus in Gladiator (2000). His excellent interpretation of the Roman leader was exalted by critics and was even nominated for an Oscar and the Golden Globes as best supporting actor.
In 2005, he played the renowned singer Johnny Cash in the movie Walk the Line (2005), directed by James Mangold, in which he shared set with actresses Reese Witherspoon and Ginnifer Goodwin. Two years later he appeared in the films We Own the Night (2007) and Reservation Road (2007), followed by Two Lovers (2008) by James Gray, in which he played Leonard Kraditor. In late 2008, Phoenix announced his retirement from the world of acting to devote himself to music, however, he continued to work as a producer and actor in some films sporadically.
Two years after announcing his retirement, he presented at the Venice Festival the documentary I'm Still Here (2010), along with Casey Affleck. Years later he played Freddie Quell in the film The Master (2012), directed by Paul Thomas Anderson. That same year he was awarded the Volpi Cup for best actor, along with Philip Seymour Hoffman.
The following year he was the protagonist of the film Her (2013), directed by Spike Jonze, later worked with Paul Thomas on the adaptation of the book Inherent Vice by Thomas Pynchon. In 2017, he appeared in Lynne Ramsay's film, You Were Never Really Here (2017), playing Joe, for this role he won the award for best actor at the Cannes Film Festival.
In late 2018, Warner Bros announced that Phoenix would play the Joker in the film directed by Todd Phillips. In 2019, some news about the progress of the film and the appearance of the Joker have been published. This new film about the Joker promises to show the darker side of Gotham's fun and terrifying villain.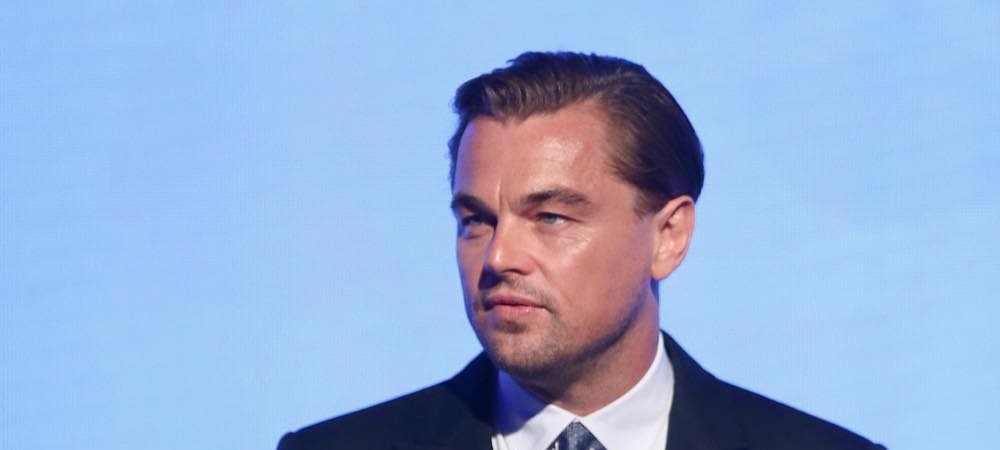 Biography of Leonardo DiCaprio
Leonardo Wilhelm DiCaprio is a renowned actor and film producer who has won numerous awards within the film industry. He was born on November 11, 1974, in Hollywood, Los Angeles, California, United States.
DiCaprio is an only child of Irmelin Indenbirken, a secretary born in Germany, and George DiCaprio, an underground comic artist and producer/distributor of comics. On his father's side, he has half-Italian (from Naples) and half-German (from Bavaria) ancestry. On the other hand, on his mother's side, his grandfather Wilhelm Indenbirken was German and his grandmother Helene Indenbirken was a German citizen born in Russia under the name Yelena Smirnova.
He was named Leonardo because, while his pregnant mother was looking closely at a painting by the great artist Leonardo da Vinci in a museum, DiCaprio gave a strong kick inside her belly. His parents divorced when he was only one year old, and they shared custody of Leonardo until 1997.
Studies, beginnings in acting.
As for his education, he did not attend university and only took basic courses at John Marshall High School in Los Angeles. His career in the world of image and acting began when he followed his older stepbrother, Adam Farrar, in television advertising, starring in a commercial for the Matchbox car brand at the age of fourteen and subsequently participating in educational films. At the age of five, he was also part of the children's television series "Romper Room", but had to leave it as it was detrimental to him.
"1990 – 1991: Debut in television and cinema"
In 1990, he made his true television debut when he was cast to be a part of the "Parenthood" ensemble, a series based on the film of the same name. He then landed minor roles in several series, including "The New Lassie" and "Roseanne," as well as a brief part in "Santa Barbara." His work in "Parenthood" and "Santa Barbara" earned him a nomination for the Young Artist Award for Best Young Actor. His big screen debut came in 1991 with the science fiction and horror movie "Critters." Later on, he became a recurring member of the cast of the ABC sitcom "Growing Pains," playing Luke Brower. However, DiCaprio didn't achieve success in the film industry until 1992, when he was selected by Robert De Niro from among 400 young actors for the lead role in "This Boy's Life," which also starred Ellen Barkin and De Niro himself.
1993 – 1996
Later, in 1993, DiCaprio played the mentally disabled younger brother of Johnny Depp in "What's Eating Gilbert Grape." The film's director, Lasse Hallström, admitted that he initially sought a less attractive actor, but he decided on DiCaprio because he had become "the most observant actor" among all who auditioned. The film was a great financial and critical success, resulting in Leonardo being highly praised for his performance, which led to him being awarded the National Board of Review for Best Supporting Actor and nominated for an Academy Award and a Golden Globe. Subsequently, he had roles in films such as "The Quick and the Dead" (1995) and was one of the leads in "Romeo + Juliet" (1996).
But his big break came with director James Cameron, who offered him the lead male role in Titanic (1997), a movie that not only won a considerable number of Academy Awards but also became a social phenomenon. Afterwards, DiCaprio gained greater acceptance in the cinematic world, so he was part of numerous films such as:
The Man in the Iron Mask (1998)
The Beach (2000)
Catch Me If You Can (2002)
The Aviator (2004)
The Assassination of Richard Nixon (2004)
Blood Diamond (2006)
Gardener of Eden (2007)
Body of Lies (2008)
Orphan (2009, as producer)
Shutter Island (2010)
Inception (2010)
Django Unchained (2012)
The Great Gatsby (2013)
Runner Runner (2013)
The Wolf of Wall Street (2013)
The Revenant (2015)
The Audition (2015).
Curiosities
Interestingly, he was nominated for an Oscar five times: Best Supporting Actor for What's Eating Gilbert Grape, Best Actor for The Aviator, Blood Diamond and The Wolf of Wall Street. This generated a lot of jokes and talk of a supposed "curse" in Hollywood. But in 2015, he finally won the award thanks to his great performance in "The Revenant".
It should also be noted that DiCaprio is a committed environmentalist who has received praise from environmental groups for choosing to fly on commercial flights instead of private planes like most celebrities, and for driving an electric hybrid vehicle and having solar panels in his home.