Casey Affleck Biography
Casey Affleck (August 12, 1975) actor. He was born in Falmouth, Massachusetts, United States. His birth name is Caleb Casey McGuire Affleck-Boldt. His mother is, Christopher Anne "Chris" Boldt, served as a teacher, and his father Timothy Byers Affleck, for a time he devoted himself to acting, was in the Boston Theater Company, but then had to devote himself to various jobs such as Concierge, mechanic, and waiter. His family raised him in a very religious environment. Since he was a child he was an animal lover, he had different species of animals as a pet.
When he graduated he attended George Washington University but decided to leave her to attend Columbia University in New York, where he studied physics, astronomy and western philosophy, but he did not complete his process either. He began to work sporadically on television because in high school he had acquired some experience in the world of acting, his father was also very important in his acting training. The first role that Affleck played in the cinema was that of a sociopathic adolescent in the comedy of black humor entitled Everything for a dream (1995) of Gus Van Sant, in which he had the opportunity to work with Joaquin Phoenix and Nicole Kidman.
The following year he landed a role in Race the Sun alongside Halle Berry. Also, the young actor was in two movies with his brother Ben: Chasing Amy and Good Will Hunting. The last one was co-written by Ben and his friend Matt Damon, this one was awarded the Oscar for the best original script. Affleck discovered his acting potential and decided to focus completely, in that sense he continued acting in films like Desert Blue (1998) with Kate Hudson, the black humor comedy Drowning Mona (1999), and the horror movie Soul Survivors (2001) with Eliza Dushku.
That same year was part of the choral cast in the remake of the film entitled Ocean's Eleven, under the direction of Steven Soderbergh. In this film, he had the opportunity to share the stage with George Clooney and Brad Pitt. His role as Virgil Malloy appeared again in two sequels, Ocean's Twelve (2004) and Ocean's Thirteen (2007). His character had dialogues in Spanish, a language that speaks fluently since when he was a child he lived for a time in Mexican lands. During this period he participated in the writing of the script of the film Gerry (2002) with Gus Van Sant and Matt Damon. The film shows the story of two boys who get lost while hiking in the desert.
After being premiered at the Sundance Film Festival, it received criticism of all kinds, then was screened in some US theaters in 2003. Affleck starred in Steve Buscemi's Lonesome Jim and played a friend of Zach Braff's character in The Last Kiss. Affleck, in short, made a cameo in the video clip Tired of Being Sorry, by director Joaquin Phoenix for the band Ringside. In 2007, the American actor walked the roads of success when he won the lead role in the film The Assassination of Jesse James by the Coward Robert Ford, playing Robert Ford with Brad Pitt (Jesse James). For his performance, he received impressive accolades and this ended in obtaining the Golden Globe as best supporting actor, was also nominated for the awards of the Actors Guild as best supporting actor and an Oscar nomination for best-supporting actor.
In 2007 he also played a leading role in a large production. He starred in the Boston thriller Gone Baby Gone, giving life to Patrick Kenzie. Directed, produced and co-written by Ben Affleck. New York magazine praised Affleck for his portrayal of the hard private detective. Subsequently, Affleck worked with Jessica Alba and Kate Hudson in The Killer Inside Me (2010), a film adaptation of a novel. It was premiered at the Sundance Festival, where it was not very popular and created controversy due to its graphic exhibition of violence against women. However, several critics praised Affleck's role as a serial killer. Now, we must mention that the first time Affleck was a director was with the production: I'm Still Here, a fake documentary about the musical career of his friend and brother-in-law Joaquin Phoenix, who acted as a rapper for a year. Affleck participated in a leading role in The Kind One (2008) by director Ridley Scott.
In January 2015 the actor replaced Matt Damon as the protagonist in Manchester by the Sea, a film directed and written by Kenneth Lonergan. Precisely, Affleck won the Oscar for the best leading actor for that performance. From his private life it is known that after six years of relationship with Summer Phoenix, they decided to join their lives in marriage, specifically on June 3, 2006, in Savannah, Georgia. They have two children: Indiana August, and Atticus. But the marriage was dissolved in 2016. That same year began a relationship with the actress Floriana Lima.
He is an actor known for his animalistic spirit, he has been in several animal rights campaigns of PETA and the protective Farm Sanctuary and has also been an important part of several animal movements. In that sense, he declared himself as a vegan. He currently lives in Los Angeles but has some mansions in California, and Winter Park, Florida. In the year 2010, his name was involved in a serious scandal because two ex-workmates sued him for sexual harassment; the case was settled extrajudicially.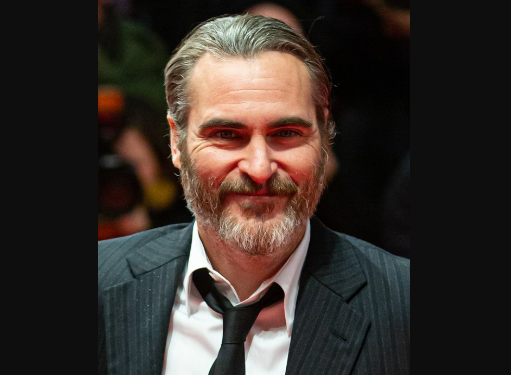 Joaquin Phoenix Biography
Joaquin Rafael Phoenix (October 28, 1974) He was born in San Juan, Puerto Rico. American actor, recognized for his performance in the films Gladiator (2000), Walk the Line (2005), Her (2013), María Magdalena (2018) and Joker (2019). Phoenix made his first appearance as a child actor in the film Space Camp (1986), by director Harry Winer and a year later he got his first starring character in the drama Russkies (1987). After leaving the big screen due to the death of his brother, he returned playing the young rebel Jimmy Emmett into Die For (1995). His obvious interpretive talent led him to become one of the most prominent actors in Hollywood cinema.
Family and beginnings
He was born into a family of missionaries and artists; his parents were the American missionaries of the "Church of God" John Bottom and Arlyn Dunitz. In the early 1970s, they were based in Puerto Rico with their children Rain, River, Liberty, and Joaquin. Three years after Joaquin was born, the family moved to Los Angeles (United States) to provide a specialized arts education for their children. A year after settling in Los Angeles, the last daughter of the family, Summer, was born.
All the brothers of Phoenix were dedicated to the interpretation from an early age, their first works were appearances in commercials and series of television. At that time Phoenix became known by the artistic name Leaf (leaf), probably influenced by the names of his brothers, Summer, River, Rain and Liberty. After appearing in small commercials, he was hired to play his first role in director Harry Winer's film, Space Camp (1986).
Acting career
Phoenix debuted at age ten in Space Camp (1986), a film in which he played Max Graham, a boy passionate about the stars and a Star Wars fan. The following year, he got his first star in Rick Rosenthal's drama, Russkies (1987), a film in which his younger sister, Summer, also worked. Two years later his career as a child actor was consolidated thanks to his appearance in the dramatic comedy, Parenthood (1989), directed by Ron Howard. After standing out in the eighties, Phoenix moved away from the world of acting for several years to move with his parents to Mexico and Cuba.
Phoenix became news in 1993, because of the tragic death of his brother River, due to an overdose. It was Phoenix who called for emergencies during the tragic event. River's death deeply affected the actor, who was reluctant to return to the world of acting, however, the insistence of his friends and family motivated him to return to acting. He returned as Joaquin Phoenix playing the young rebel Jimmy Emmett in To Die For (1995), a film in which he shared set with Nicole Kidman, Matt Dillon, Casey Affleck, and Alison Folland, among others. His interpretation of the film received excellent reviews, which made him one of the most prominent young stars of the time.
Two years later he appeared in Inventing the Abbotts (1997), a film in which he met actress Liv Tyler, with whom he dated until 1998. He also worked with it in U Turn (1997). He played Lewis McBride in Return to Paradise (1998), Clay Bidwell in Clay Pigeons (1998) and Max California in 8MM (1999). Later he appeared in The Yards (2000), playing Willie Gutierrez and shortly thereafter he was seen playing the Roman emperor Commodus in Gladiator (2000). His excellent interpretation of the Roman leader was exalted by critics and was even nominated for an Oscar and the Golden Globes as best supporting actor.
In 2005, he played the renowned singer Johnny Cash in the movie Walk the Line (2005), directed by James Mangold, in which he shared set with actresses Reese Witherspoon and Ginnifer Goodwin. Two years later he appeared in the films We Own the Night (2007) and Reservation Road (2007), followed by Two Lovers (2008) by James Gray, in which he played Leonard Kraditor. In late 2008, Phoenix announced his retirement from the world of acting to devote himself to music, however, he continued to work as a producer and actor in some films sporadically.
Two years after announcing his retirement, he presented at the Venice Festival the documentary I'm Still Here (2010), along with Casey Affleck. Years later he played Freddie Quell in the film The Master (2012), directed by Paul Thomas Anderson. That same year he was awarded the Volpi Cup for best actor, along with Philip Seymour Hoffman.
The following year he was the protagonist of the film Her (2013), directed by Spike Jonze, later worked with Paul Thomas on the adaptation of the book Inherent Vice by Thomas Pynchon. In 2017, he appeared in Lynne Ramsay's film, You Were Never Really Here (2017), playing Joe, for this role he won the award for best actor at the Cannes Film Festival.
In late 2018, Warner Bros announced that Phoenix would play the Joker in the film directed by Todd Phillips. In 2019, some news about the progress of the film and the appearance of the Joker have been published. This new film about the Joker promises to show the darker side of Gotham's fun and terrifying villain.