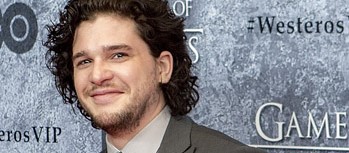 Harington Kit biography
Christopher Catesby Harington (December 26, 1986) actor. His stage name is Kit Harington. He was born in Acton, United Kingdom. His family comes from the noble Barons of Harington. One of his ancestors was the writer John Harington. Harington enjoyed a comfortable position and great comforts. His father, Sir David Richard Harington, owned a bookstore. While his mother, Deborah Jane Catesby, played as a playwright. He studied the first years at Southfield School.
After attending Chantry High School, in Martley until 2003. Since he was in school he realized that his passion was the arts, especially dramatic theater. So, he studied drama and theater at Worcester Sixth Form College, he received his degree in 2005. With the intention of studying elsewhere and expanding his knowledge in 2008, he entered the Central School of Speech and Drama, an institution that was attached to the University of London. His first works as an actor were made in the field of theater. He participated in a casting for the role of protagonist of War Horse and was selected.
Then Steven Spielberg would shoot a film about War Horse that premiered in 2011. The work won two Olivier Awards, so Harington began to be recognized. He also worked in Posh (2010), the work of Laura Wade. Now, he got his first job for television giving life to Jon Snow in the series Game of Thrones, of HBO, which he played since 2011. This series of international scope is developed in the fictional continents of Westeros and Essos and narrates the fights of power among noble families as they fight for control of the Iron Throne of the Seven Kingdoms.
Actually, many critics claimed that because of his lineage this role was perfect for the actor. Jon Snow is the illegitimate son of Ned Stark, the Lord of Winterfell, an ancient stronghold of the fictional realm of Westeros. Two years later, he was elected Actor of the Year at the Young Hollywood Awards 2013. He had previously been nominated for the Saturn Award for Best Supporting Actor in Television, and in 2016, he was nominated for a Primetime Emmy Award for Best Supporting Actor in a Drama series.
His fame and good work were such that he began to be called for various productions, Kit no longer had to worry about making castings. Recently, he became one of the highest paid actors on television. He has had several important participations, for example: in 2011, he started in the cinema shooting the sequel to Silent Hill, entitled Silent Hill: Revelation, which premiered the following year. In 2014, he made the leading role of Pompeii film in which he became a slave who was then a gladiator, also acted in Testament of Youth, a film that recreated the first world war.
In that same year, he obtained a place in the production Seventh Son, film based on the novel The Spook's Apprentice, had a secondary role. In 2015, he returned to work with HBO this time in the telefilm 7 Days in Hell, a fake documentary in which he played a tennis player. Kit Harington starred in Spooks: The Greater Good on the British television series Spooks. In that year it was confirmed that he would replace the famous Robert Pattinson in Brimstone (2016). The entertainment magazines confirmed that Harington had finally publicly accepted his love affair with the actress Rose Leslie; co-star in Game of Thrones.
It only took a year for the couple in love to commit themselves. After Snow, his fame grew and although he has always maintained a relatively low profile and a discourse of humility, all eyes are on him, that is why he tries to keep his private life under reserve. He has been an actor committed to social and philanthropic causes, for that reason he participated in a video of UNHCR in order to ask for help for Syrian war refugees. This video was made together with Cate Blanchett, Jesse Eisenberg and other prominent members of Hollywood.
He played an important role in The Death and Life of John F. Donovan with Jessica Chastain, Natalie Portman, Kathy Bates, and Susan Sarandon, it is necessary to indicate that has been more successful in productions for the small screen. His reputation, however, is highly respected. Now, something that has enchanted his fans is the imposing mane of Kit Harington who let it grow because they asked him for the role of Jon Snow.
He accepts that he has become a little vain because of his hair. For his performances, he has received several nominations and awards, among them we can highlight: Best TV cast (2012 – 2014 and 2015) in the Awards of the Actors Guild for the Drama Game of Thrones. And in 2016 at the Primetime Emmy Awards he received the award for Best Supporting Actor for his performance in Game of Thrones.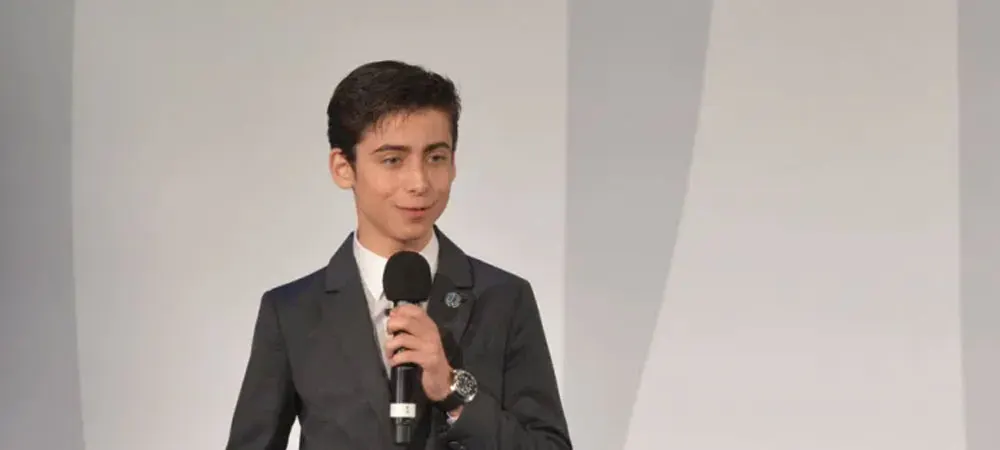 Biography of Aidan Gallagher
Aidan Gallagher (September 18, 2003) is an American actor, known for playing Nick Harper in the Nickelodeon series Nicky, Ricky, Dicky & Daw (2014-18). He was born in Los Angeles, United States. He began acting at nine years old and at ten he made his debut in You & Me (2013), by Paula Hunziker. He later worked in Jacked Up and We Make That Lemonade; and in 2014 he rose to fame as the protagonist of the popular children's series Nicky, Ricky, Dicky & Dawn. Since 2019 he has played Number Five in the Netflix series The Umbrella Academy.
Early life
Gallagher was born on September 18, 2003 in Los Angeles, United States, the son of television manager Rob Gallagher and Lauren Gallagher. From an early age he showed an interest in production and direction: at eight years old, Aidan would work with a group of friends recording stop motions with legos and some action short films. Later, with the support of his parents, Aidan began to make his way in acting. He participated in several of his father's projects and works.
In 2013, at just ten years old, Aidan made his television debut on Modern Family. That same year, he debuted in cinema with You & Me (2013), a short film by Paula Hunziker starring Tyler Blackburn and Molly Berg. In addition, he obtained his first leading role in the comedy telefilm Jacked Up (2013) by Fred Savage, alongside Missi Pyle and Patrick Warburton.
Career of Aidan Gallagher
One year after his debut on Modern Family, Aidan obtained the role that brought him fame in the Nickelodeon series Nicky, Ricky, Dicky & Daw (2014-18), as Nick, one of the quadruplets of the Harper family who usually has answers for everything. For his comic and tender scenes, the Harper quadruplets gained the audience's appreciation and the series was extended until 2018, bringing him numerous successes.
In the meantime, Gallagher would work on We Make That Lemonade (2014), by Ian Pfaff alongside Mace Coronel and Lizzy Greene; and in the Nickelodeon specials Ho Ho Holiday Special (2015) and Summer Camp Special (2017).
The Umbrella Academy (2019-2022)
In February 2019, Gallagher began acting in The Umbrella Academy, the Netflix series based on the homonymous work by Gerard Way (of My Chemical Romance), which stars Elliot Page (Vanya Hargreeves), David Castañeda (Diego Hargreeves), Robert Sheehan (Klaus Hargreeves), Tom Hopper (Luther Hargreeves) and Emmy Raver-Lampman (Allison Hargreeves). In the series, Gallagher plays Number Five, a superhero whose power is time-jumps and who returns to the past after discovering an apocalyptic future. The sarcastic humor of his character made him the favorite of fans.
After the success of the first season, the series was renewed for a second season that premiered on July 31, 2020. In November 2020, Netflix renewed the series for a third season with a premiere date of June 22, 2022.
Aidan Gallagher's musical career
With regard to his musical career, Aidan is a consummate singer, composer, guitarist and pianist. In 2019 he debuted with the singles "TIME," "FOR YOU" and "BLUE NEON". That same year, he participated in Trinity Rose's single Miss You and later released "I LOVE YOU". After his debut, Gallagher performed at the South by Southwest's Big Break Accelerator Program Showcase (2020), making him the youngest solo artist to perform at the festival.
In July 2020, he released a third single 4 of July.
Currently, Aidan has his own YouTube channel and a patreon for exclusive paid content.
Songs
Blue Neon (2019)
Miss You with Trinity Rose (2019)
Time (2019)
For You (2019)
I Love You (2020)
4 of July (2020)
Environmental activism
In June 2018, Aidan made history by becoming the youngest Ambassador of the United Nations. As such, Aidan has represented the youth of the world in several climate action initiatives. In 2019 he participated in the Global Climate Action Summit and was invited to the Illegal Wildlife Trade Summit by the UK Government.
Personal life of Aidan Gallagher
Gallagher has been involved in several environmental organizations, such as Waterkeeper Alliance, WildAid and Oceanic Preservation Society. In 2018 he was named United Nations Goodwill Ambassador for the Environment. Gallagher is vegan and Jewish.
Regarding his love life, in his adolescence Gallagher dated model Hannah McCloud for six months. He was also romantically linked to Jessica Balkin and Trinity Rose.
Curiosities
He was cataloged as #2 in the IMDB Top 10 Breakout Stars of 2020
In 2018, Variety magazine included him in its list of 25 and under leading actors.
He was nominated for two Kids Choice Awards for his role in Nicky, Ricky, Dicky & Daw (2014-18).
His Blue Neon Tour musical tour had to be postponed due to the Covid-19 pandemic.
For his music he has received an honorable mention in the International Songwriting Competition 2019 and the Vox Pop Independent Music Awards in the acoustic category 2020.