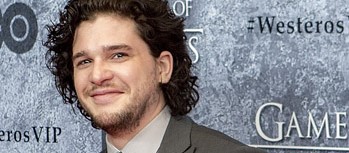 Harington Kit biography
Christopher Catesby Harington (December 26, 1986) actor. His stage name is Kit Harington. He was born in Acton, United Kingdom. His family comes from the noble Barons of Harington. One of his ancestors was the writer John Harington. Harington enjoyed a comfortable position and great comforts. His father, Sir David Richard Harington, owned a bookstore. While his mother, Deborah Jane Catesby, played as a playwright. He studied the first years at Southfield School.
After attending Chantry High School, in Martley until 2003. Since he was in school he realized that his passion was the arts, especially dramatic theater. So, he studied drama and theater at Worcester Sixth Form College, he received his degree in 2005. With the intention of studying elsewhere and expanding his knowledge in 2008, he entered the Central School of Speech and Drama, an institution that was attached to the University of London. His first works as an actor were made in the field of theater. He participated in a casting for the role of protagonist of War Horse and was selected.
Then Steven Spielberg would shoot a film about War Horse that premiered in 2011. The work won two Olivier Awards, so Harington began to be recognized. He also worked in Posh (2010), the work of Laura Wade. Now, he got his first job for television giving life to Jon Snow in the series Game of Thrones, of HBO, which he played since 2011. This series of international scope is developed in the fictional continents of Westeros and Essos and narrates the fights of power among noble families as they fight for control of the Iron Throne of the Seven Kingdoms.
Actually, many critics claimed that because of his lineage this role was perfect for the actor. Jon Snow is the illegitimate son of Ned Stark, the Lord of Winterfell, an ancient stronghold of the fictional realm of Westeros. Two years later, he was elected Actor of the Year at the Young Hollywood Awards 2013. He had previously been nominated for the Saturn Award for Best Supporting Actor in Television, and in 2016, he was nominated for a Primetime Emmy Award for Best Supporting Actor in a Drama series.
His fame and good work were such that he began to be called for various productions, Kit no longer had to worry about making castings. Recently, he became one of the highest paid actors on television. He has had several important participations, for example: in 2011, he started in the cinema shooting the sequel to Silent Hill, entitled Silent Hill: Revelation, which premiered the following year. In 2014, he made the leading role of Pompeii film in which he became a slave who was then a gladiator, also acted in Testament of Youth, a film that recreated the first world war.
In that same year, he obtained a place in the production Seventh Son, film based on the novel The Spook's Apprentice, had a secondary role. In 2015, he returned to work with HBO this time in the telefilm 7 Days in Hell, a fake documentary in which he played a tennis player. Kit Harington starred in Spooks: The Greater Good on the British television series Spooks. In that year it was confirmed that he would replace the famous Robert Pattinson in Brimstone (2016). The entertainment magazines confirmed that Harington had finally publicly accepted his love affair with the actress Rose Leslie; co-star in Game of Thrones.
It only took a year for the couple in love to commit themselves. After Snow, his fame grew and although he has always maintained a relatively low profile and a discourse of humility, all eyes are on him, that is why he tries to keep his private life under reserve. He has been an actor committed to social and philanthropic causes, for that reason he participated in a video of UNHCR in order to ask for help for Syrian war refugees. This video was made together with Cate Blanchett, Jesse Eisenberg and other prominent members of Hollywood.
He played an important role in The Death and Life of John F. Donovan with Jessica Chastain, Natalie Portman, Kathy Bates, and Susan Sarandon, it is necessary to indicate that has been more successful in productions for the small screen. His reputation, however, is highly respected. Now, something that has enchanted his fans is the imposing mane of Kit Harington who let it grow because they asked him for the role of Jon Snow.
He accepts that he has become a little vain because of his hair. For his performances, he has received several nominations and awards, among them we can highlight: Best TV cast (2012 – 2014 and 2015) in the Awards of the Actors Guild for the Drama Game of Thrones. And in 2016 at the Primetime Emmy Awards he received the award for Best Supporting Actor for his performance in Game of Thrones.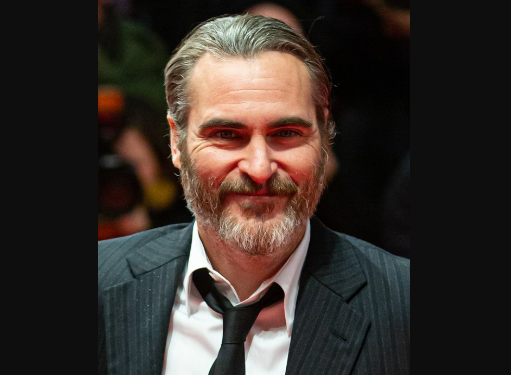 Joaquin Phoenix Biography
Joaquin Rafael Phoenix (October 28, 1974) He was born in San Juan, Puerto Rico. American actor, recognized for his performance in the films Gladiator (2000), Walk the Line (2005), Her (2013), María Magdalena (2018) and Joker (2019). Phoenix made his first appearance as a child actor in the film Space Camp (1986), by director Harry Winer and a year later he got his first starring character in the drama Russkies (1987). After leaving the big screen due to the death of his brother, he returned playing the young rebel Jimmy Emmett into Die For (1995). His obvious interpretive talent led him to become one of the most prominent actors in Hollywood cinema.
Family and beginnings
He was born into a family of missionaries and artists; his parents were the American missionaries of the "Church of God" John Bottom and Arlyn Dunitz. In the early 1970s, they were based in Puerto Rico with their children Rain, River, Liberty, and Joaquin. Three years after Joaquin was born, the family moved to Los Angeles (United States) to provide a specialized arts education for their children. A year after settling in Los Angeles, the last daughter of the family, Summer, was born.
All the brothers of Phoenix were dedicated to the interpretation from an early age, their first works were appearances in commercials and series of television. At that time Phoenix became known by the artistic name Leaf (leaf), probably influenced by the names of his brothers, Summer, River, Rain and Liberty. After appearing in small commercials, he was hired to play his first role in director Harry Winer's film, Space Camp (1986).
Acting career
Phoenix debuted at age ten in Space Camp (1986), a film in which he played Max Graham, a boy passionate about the stars and a Star Wars fan. The following year, he got his first star in Rick Rosenthal's drama, Russkies (1987), a film in which his younger sister, Summer, also worked. Two years later his career as a child actor was consolidated thanks to his appearance in the dramatic comedy, Parenthood (1989), directed by Ron Howard. After standing out in the eighties, Phoenix moved away from the world of acting for several years to move with his parents to Mexico and Cuba.
Phoenix became news in 1993, because of the tragic death of his brother River, due to an overdose. It was Phoenix who called for emergencies during the tragic event. River's death deeply affected the actor, who was reluctant to return to the world of acting, however, the insistence of his friends and family motivated him to return to acting. He returned as Joaquin Phoenix playing the young rebel Jimmy Emmett in To Die For (1995), a film in which he shared set with Nicole Kidman, Matt Dillon, Casey Affleck, and Alison Folland, among others. His interpretation of the film received excellent reviews, which made him one of the most prominent young stars of the time.
Two years later he appeared in Inventing the Abbotts (1997), a film in which he met actress Liv Tyler, with whom he dated until 1998. He also worked with it in U Turn (1997). He played Lewis McBride in Return to Paradise (1998), Clay Bidwell in Clay Pigeons (1998) and Max California in 8MM (1999). Later he appeared in The Yards (2000), playing Willie Gutierrez and shortly thereafter he was seen playing the Roman emperor Commodus in Gladiator (2000). His excellent interpretation of the Roman leader was exalted by critics and was even nominated for an Oscar and the Golden Globes as best supporting actor.
In 2005, he played the renowned singer Johnny Cash in the movie Walk the Line (2005), directed by James Mangold, in which he shared set with actresses Reese Witherspoon and Ginnifer Goodwin. Two years later he appeared in the films We Own the Night (2007) and Reservation Road (2007), followed by Two Lovers (2008) by James Gray, in which he played Leonard Kraditor. In late 2008, Phoenix announced his retirement from the world of acting to devote himself to music, however, he continued to work as a producer and actor in some films sporadically.
Two years after announcing his retirement, he presented at the Venice Festival the documentary I'm Still Here (2010), along with Casey Affleck. Years later he played Freddie Quell in the film The Master (2012), directed by Paul Thomas Anderson. That same year he was awarded the Volpi Cup for best actor, along with Philip Seymour Hoffman.
The following year he was the protagonist of the film Her (2013), directed by Spike Jonze, later worked with Paul Thomas on the adaptation of the book Inherent Vice by Thomas Pynchon. In 2017, he appeared in Lynne Ramsay's film, You Were Never Really Here (2017), playing Joe, for this role he won the award for best actor at the Cannes Film Festival.
In late 2018, Warner Bros announced that Phoenix would play the Joker in the film directed by Todd Phillips. In 2019, some news about the progress of the film and the appearance of the Joker have been published. This new film about the Joker promises to show the darker side of Gotham's fun and terrifying villain.