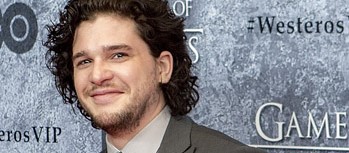 Harington Kit biography
Christopher Catesby Harington (December 26, 1986) actor. His stage name is Kit Harington. He was born in Acton, United Kingdom. His family comes from the noble Barons of Harington. One of his ancestors was the writer John Harington. Harington enjoyed a comfortable position and great comforts. His father, Sir David Richard Harington, owned a bookstore. While his mother, Deborah Jane Catesby, played as a playwright. He studied the first years at Southfield School.
After attending Chantry High School, in Martley until 2003. Since he was in school he realized that his passion was the arts, especially dramatic theater. So, he studied drama and theater at Worcester Sixth Form College, he received his degree in 2005. With the intention of studying elsewhere and expanding his knowledge in 2008, he entered the Central School of Speech and Drama, an institution that was attached to the University of London. His first works as an actor were made in the field of theater. He participated in a casting for the role of protagonist of War Horse and was selected.
Then Steven Spielberg would shoot a film about War Horse that premiered in 2011. The work won two Olivier Awards, so Harington began to be recognized. He also worked in Posh (2010), the work of Laura Wade. Now, he got his first job for television giving life to Jon Snow in the series Game of Thrones, of HBO, which he played since 2011. This series of international scope is developed in the fictional continents of Westeros and Essos and narrates the fights of power among noble families as they fight for control of the Iron Throne of the Seven Kingdoms.
Actually, many critics claimed that because of his lineage this role was perfect for the actor. Jon Snow is the illegitimate son of Ned Stark, the Lord of Winterfell, an ancient stronghold of the fictional realm of Westeros. Two years later, he was elected Actor of the Year at the Young Hollywood Awards 2013. He had previously been nominated for the Saturn Award for Best Supporting Actor in Television, and in 2016, he was nominated for a Primetime Emmy Award for Best Supporting Actor in a Drama series.
His fame and good work were such that he began to be called for various productions, Kit no longer had to worry about making castings. Recently, he became one of the highest paid actors on television. He has had several important participations, for example: in 2011, he started in the cinema shooting the sequel to Silent Hill, entitled Silent Hill: Revelation, which premiered the following year. In 2014, he made the leading role of Pompeii film in which he became a slave who was then a gladiator, also acted in Testament of Youth, a film that recreated the first world war.
In that same year, he obtained a place in the production Seventh Son, film based on the novel The Spook's Apprentice, had a secondary role. In 2015, he returned to work with HBO this time in the telefilm 7 Days in Hell, a fake documentary in which he played a tennis player. Kit Harington starred in Spooks: The Greater Good on the British television series Spooks. In that year it was confirmed that he would replace the famous Robert Pattinson in Brimstone (2016). The entertainment magazines confirmed that Harington had finally publicly accepted his love affair with the actress Rose Leslie; co-star in Game of Thrones.
It only took a year for the couple in love to commit themselves. After Snow, his fame grew and although he has always maintained a relatively low profile and a discourse of humility, all eyes are on him, that is why he tries to keep his private life under reserve. He has been an actor committed to social and philanthropic causes, for that reason he participated in a video of UNHCR in order to ask for help for Syrian war refugees. This video was made together with Cate Blanchett, Jesse Eisenberg and other prominent members of Hollywood.
He played an important role in The Death and Life of John F. Donovan with Jessica Chastain, Natalie Portman, Kathy Bates, and Susan Sarandon, it is necessary to indicate that has been more successful in productions for the small screen. His reputation, however, is highly respected. Now, something that has enchanted his fans is the imposing mane of Kit Harington who let it grow because they asked him for the role of Jon Snow.
He accepts that he has become a little vain because of his hair. For his performances, he has received several nominations and awards, among them we can highlight: Best TV cast (2012 – 2014 and 2015) in the Awards of the Actors Guild for the Drama Game of Thrones. And in 2016 at the Primetime Emmy Awards he received the award for Best Supporting Actor for his performance in Game of Thrones.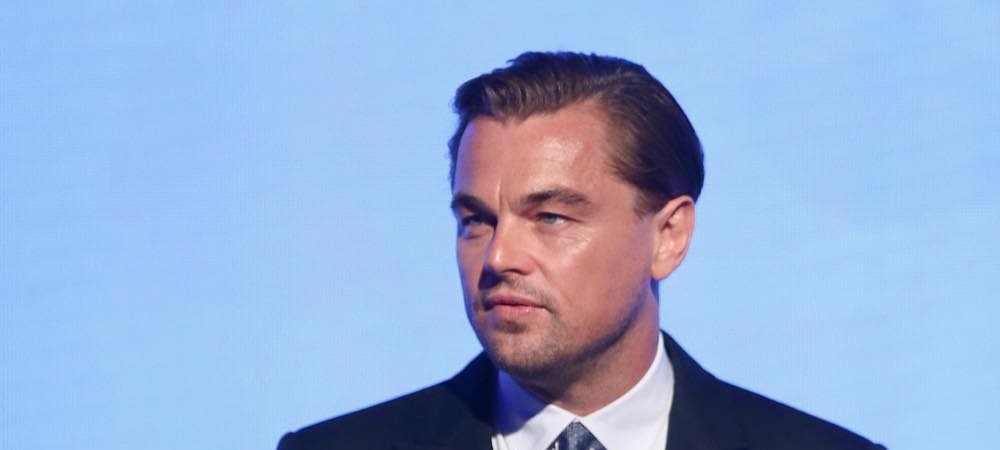 Biography of Leonardo DiCaprio
Leonardo Wilhelm DiCaprio is a renowned actor and film producer who has won numerous awards within the film industry. He was born on November 11, 1974, in Hollywood, Los Angeles, California, United States.
DiCaprio is an only child of Irmelin Indenbirken, a secretary born in Germany, and George DiCaprio, an underground comic artist and producer/distributor of comics. On his father's side, he has half-Italian (from Naples) and half-German (from Bavaria) ancestry. On the other hand, on his mother's side, his grandfather Wilhelm Indenbirken was German and his grandmother Helene Indenbirken was a German citizen born in Russia under the name Yelena Smirnova.
He was named Leonardo because, while his pregnant mother was looking closely at a painting by the great artist Leonardo da Vinci in a museum, DiCaprio gave a strong kick inside her belly. His parents divorced when he was only one year old, and they shared custody of Leonardo until 1997.
Studies, beginnings in acting.
As for his education, he did not attend university and only took basic courses at John Marshall High School in Los Angeles. His career in the world of image and acting began when he followed his older stepbrother, Adam Farrar, in television advertising, starring in a commercial for the Matchbox car brand at the age of fourteen and subsequently participating in educational films. At the age of five, he was also part of the children's television series "Romper Room", but had to leave it as it was detrimental to him.
"1990 – 1991: Debut in television and cinema"
In 1990, he made his true television debut when he was cast to be a part of the "Parenthood" ensemble, a series based on the film of the same name. He then landed minor roles in several series, including "The New Lassie" and "Roseanne," as well as a brief part in "Santa Barbara." His work in "Parenthood" and "Santa Barbara" earned him a nomination for the Young Artist Award for Best Young Actor. His big screen debut came in 1991 with the science fiction and horror movie "Critters." Later on, he became a recurring member of the cast of the ABC sitcom "Growing Pains," playing Luke Brower. However, DiCaprio didn't achieve success in the film industry until 1992, when he was selected by Robert De Niro from among 400 young actors for the lead role in "This Boy's Life," which also starred Ellen Barkin and De Niro himself.
1993 – 1996
Later, in 1993, DiCaprio played the mentally disabled younger brother of Johnny Depp in "What's Eating Gilbert Grape." The film's director, Lasse Hallström, admitted that he initially sought a less attractive actor, but he decided on DiCaprio because he had become "the most observant actor" among all who auditioned. The film was a great financial and critical success, resulting in Leonardo being highly praised for his performance, which led to him being awarded the National Board of Review for Best Supporting Actor and nominated for an Academy Award and a Golden Globe. Subsequently, he had roles in films such as "The Quick and the Dead" (1995) and was one of the leads in "Romeo + Juliet" (1996).
But his big break came with director James Cameron, who offered him the lead male role in Titanic (1997), a movie that not only won a considerable number of Academy Awards but also became a social phenomenon. Afterwards, DiCaprio gained greater acceptance in the cinematic world, so he was part of numerous films such as:
The Man in the Iron Mask (1998)
The Beach (2000)
Catch Me If You Can (2002)
The Aviator (2004)
The Assassination of Richard Nixon (2004)
Blood Diamond (2006)
Gardener of Eden (2007)
Body of Lies (2008)
Orphan (2009, as producer)
Shutter Island (2010)
Inception (2010)
Django Unchained (2012)
The Great Gatsby (2013)
Runner Runner (2013)
The Wolf of Wall Street (2013)
The Revenant (2015)
The Audition (2015).
Curiosities
Interestingly, he was nominated for an Oscar five times: Best Supporting Actor for What's Eating Gilbert Grape, Best Actor for The Aviator, Blood Diamond and The Wolf of Wall Street. This generated a lot of jokes and talk of a supposed "curse" in Hollywood. But in 2015, he finally won the award thanks to his great performance in "The Revenant".
It should also be noted that DiCaprio is a committed environmentalist who has received praise from environmental groups for choosing to fly on commercial flights instead of private planes like most celebrities, and for driving an electric hybrid vehicle and having solar panels in his home.