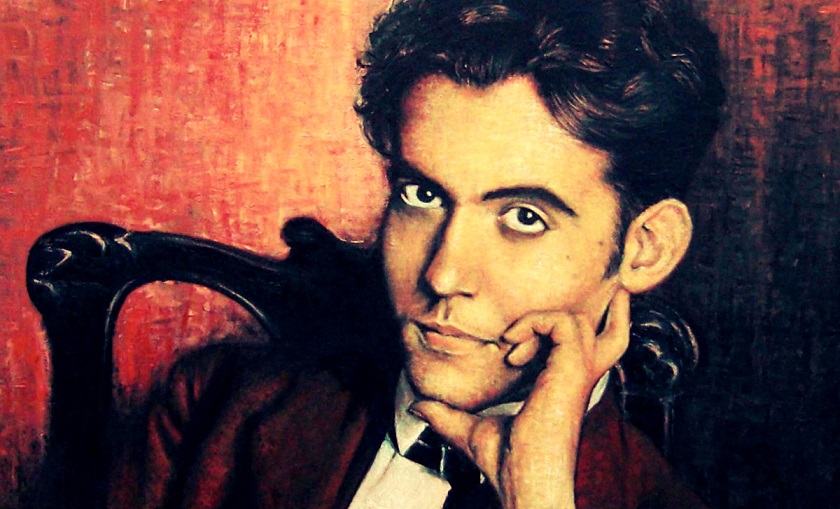 Federico García Lorca biography
Federico García Lorca was a Spanish poet, playwright and prose writer. He was born on June 5, 1898, in Fuente Vaqueros, province of Granada Spain, son of Federico García Rodríguez and Vicenta Lorca Romero, school teacher, who stimulated him for the literary taste. The eldest of four brothers whose name of Baptism was: Federico Del Sagrado Corazón De Jesús García Lorca. His early years were spent in the rural environment of his Granada town and his greatest love of music, he studied piano with Antonio Segura, at the University his friends knew him as a musician.
He was the most influential and popular poet of the twentieth century Spanish Literature and belonged to the Generation 27. When he was eleven years old, the whole family traveled to Granada, where he began his high school studies at the Sacred Heart high school. In 1909 he returned to Granada with his family and continued his university studies in Philosophy and Literature. He graduated in Law. In 1918 he published his first book in prose "Impresiones y Paisajes" and wrote some poems.
In 1919 he traveled to Madrid and settled in the student residence where he stayed until 1928, this place had a lot of influence on his intellectual training since there he met characters such as John Maynard Keynes and Albert Einstein. Between the years 1919 – 1926 he had connection with many writers and intellectuals, important of Spain, like: Salvador Dalí, Luis Buñuel, Rafael Alberti, Juan Ramón Jiménez and Antonio Machado, in this environment full of culture he left with his overwhelming personality and his interests multifaceted to dedicate themselves with passion not only to poetry but also to music and drawing, also interested in theater. In 1920 his work "The Butterfly's Evil Spell" was premiered in the theater.
In 1921 Federico García Lorca published his first book of verses, "Libro de Poemas" he returned to Granada, where he had the opportunity to meet maestro Manuel de Falla with whom he undertook several projects around music, "El Cante jondo" "The Puppets" with other parallel artistic activities. In 1923 the puppet comedies ("the girl who waters the basil" and "the Prince Preguntón") were staged, in this same year, Lorca wrote "the poem of the Cante Jondo" work that was published ten years later.
In 1925 he traveled to the municipality of Cadaqués, to his friend Salvador Dalí's house and spent a few days on vacation. In 1927 he returned for more time who, encouraged by his friend Salvador, began as a painter and in that same year he made his first painting exhibition at the Galeries Dalmau in Barcelona. These two visits to his friend Dalí deeply marked the life and work of both. Fruit of this friendship was the "Ode to Salvador Dalí" which was published in the Revista de Occidente. It can be said that the stage between 1924 to 1927 was the moment in which the writer Lorca reached his maturity as a poet.
In 1929, he traveled to New York accepting the proposal of Fernando de Los Ríos, in order to learn English, change his life and renew his work. He described his stay in that city as one of the most useful in his life. In this city arises the book: "Poet in New York" which was published four years after his death. In his work, Federico García Lorca sought to express "the painful slavery of man and machine together" in a city that he named "Geometry and Anguish."
In 1930 he traveled to Havana (Cuba), where he researched Cuban culture and music, working on new projects such as "El Público" and "When five years pass." In June 1930 I was already in Madrid.
In 1932 Federico García Lorca was appointed the director of La Barraca, a university theater company that aimed to bring the classical theater of the Golden Age to the towns of Castile. In 1933, he managed to succeed professionally, during the six months he remained in Buenos Aires had the opportunity to direct "Bodas de Sangre." The last years of his life he devoted them to the theater, although with exceptions: in 1934 he finished the "Divan de Tamarit" a book of poems inspired by the Arabic-Andalusian poetry, also in that year he returned to Spain, maintained a high creative rhythm, he finished several works as: "Yerma," "Doña Rosita la Soltera," "La Casa de Bernarda Alba" and "Llanto by Ignacio Sánchez Mejías (published in 1935), made a trip to Barcelona to direct some of his works, give lectures and recite his poems, visited Valencia and continued to represent works with the Barraca etc. He also spent some time in Montevideo (Uruguay).
On July 14, 1936, he arrived in Huerta de San Vicente, to join his family, then sought refuge in Granada, home of the family of his friend the poet Luis Rosales because he felt safer there. But on the afternoon of August 16 of that same year, he was presented at the house, the Civil Guard to arrest him, he was transferred to the Civil Government and then to the town of Víznar, spending his last night there (Due to his progressive ideas, his condition of homosexual and man of letters made him an object of persecution). The date of his death is still uncertain, it is said that Federico García Lorca was shot somewhere near the big fountain, next to the gully of Víznar (province of Granda) Spain, between August 17 and 19, 1936, a the age of 38, along with two banderilleros (Francisco Galadí and Joaquín Arcollas) and a school teacher (Dióscoro Galindo), all of republican ideology, his body is buried in an anonymous mass grave.
Today the death of the most universal Andalusian poet remains a fact without being clarified full of unknowns. Federico Garcia Lorca, is considered the greatest poet of the twentieth century. After his death, his works were published: "First Songs" and "Love of Don Perlimplín with Belisa in his Garden."
POEMS
1918 Impressions and Landscapes.
1920 Suites.
1921 Book of Poems.
1921 Poem of Cante Jondo.
1926 Ode to Salvador Dalí.
1927 Songs.
1927-1931 Journey to the Moon.
1928 Romancero Gitano.
1929-1930 Poet in New York.
1931Diván del Tamarit.
1931-1934 18 Poemas Breves.
1934 Cry of Ignacio Sánchez Mejías.
1935 First Songs.
1935 Six poems Gallegos.
1936 Sonnets of Dark Love.
THEATER
1919 The Hex of the Butterfly.
1923 The Mystery of the Magi.
1923 Mariana Pineda.
1923 The Little Girl Watering the Basil and the Prince Preguntón.
1923 Lola the Comedian.
1928 Teatro Breve.
1930 The Prodigious Zapatera.
1931 Don Cristóbal's Tragedy and the Rosá Senora.
1931 The Retablillo de Don Cristóbal.
1931 Love of Don Perlimplín with Belisa in his Garden.
1931 So five years pass.
1933 The Public.
1933 Blood Wedding.
1934 Yerma.
1935 Doña Rosita the Single or the Language de las Flores.
1936 The House of Bernarda Alba.
1936 The Comedy without title.
1936 The dreams of my Prima Aurelia.
1936 The destruction of Sodom.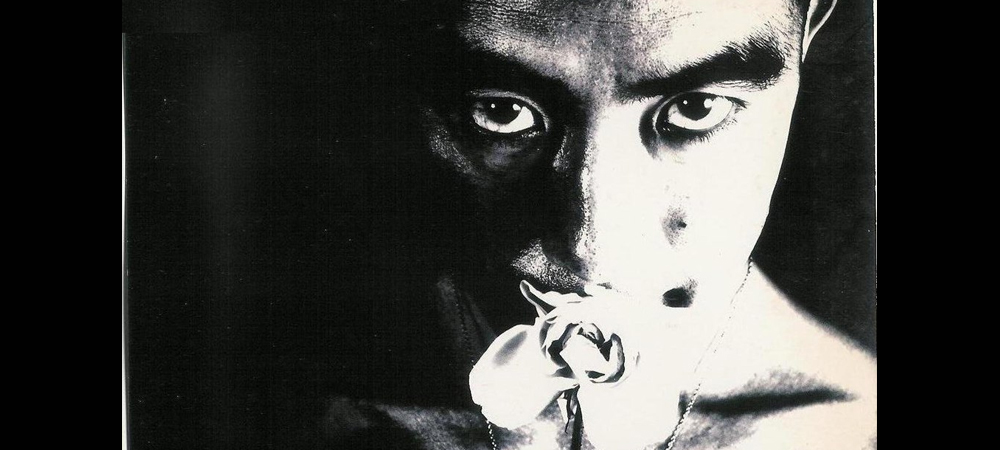 Yukio Mishima Biography
Yukio Mishima (January 14, 1925 – November 25, 1970) was a novelist, essayist, poet, and critic. He was born in Tokyo, Japan. His birth name was Kimitake Hiraoka. His father Shizue served as Secretary of Fisheries for the Ministry of Agriculture and his mother Azusa Hiraoka was completely devoted to the household. Despite this, Yukio was in the care of his grandmother, Natsu. During this time, the little boy had no contact with his parents. Natsu had mental problems and on many occasions, she was violent and had a madness crisis, this was later portrayed in Yukio's works.
Beginnings
He learned a taste for letters and languages from his grandmother. When he was 12 years old, Mishima began to write his first stories, besides, he had already read a large number of books by authors such as Oscar Wilde and Rilke, as well as numerous Japanese classics. He attended a fairly prestigious school called the Peers School, attended by the Japanese aristocracy, and eventually extremely wealthy commoners. But, then he realized that it was the worst decision he made. He spent six miserable years in this place.
He never built friendships and was sometimes attacked by his peers. The only redeemable of that time was his participation in the editorial board in the literary society of the school, thanks to this he was able to achieve a great aptitude for literature. His performance was so good that he was commissioned to write a story for the prestigious literary magazine, Bungei-Bunka. He presented a work called Hanazakari no Mori (The forest in all its splendor). Later, the story was published in 1944, due to the war it had to be published in a small print run due to a shortage of paper.
In his youth, he suffered from tuberculosis, for this reason, he avoided doing military service and participating in the war. But for Mishima, it was taken as something negative and shameful. One of Mishima's dreams before he became a writer was to be a kamikaze pilot. It was glorious for him to die heroically for his homeland. Frustrated, he decided to spend a lot of time writing until his father disagreed and forbade him. Mishima had to do it at night, supported and protected by his mother Shizue, who always read his stories. Then his father ordered him that he should study law and not literature.
Trajectory
Graduated from the University of Tokyo in 1947, Mishima never stopped writing during his university career. He got a job as a civil servant in the Japanese Ministry of Finance. But this work was so exhausting that he decided to leave it with the support of his father a year later.At that time he was able to dedicate all his time to writing. Mishima began to write all kinds of works: novels, plays, short stories, also poems, articles, and essays. Usually, his work was devoted to dark and stark themes, although contrasted with the delicacy and restraint of his style. His works led him to have worldwide recognition and to be the best-known Japanese writer abroad.
Mishima's works
The way he expresses desire and rejection, beauty, and violence, is of great attraction to the public. Mishima received the influence of Nihon Romanha, a writer belonging to Japanese romanticism, who emphasized the unity of Japan and its cultural values. This was a vehicle to reinforce nationalist ideology and more in times of war. However, Mishima was also interested and was a great admirer of modern Western literature. His first extensive work The Forest in Flower, was published in 1941. This work, like The Cigarette (1946), and Thieves (1948) were written during World War II and show the total departure from the tragic reality of war and of defeat.
In 1949 he published a work that quickly gained popularity: Confessions of a mask, a work that marked the definitive consecration of him in the literary world. Although some critics showed bewilderment and reservations about the particularity of the subject (because the protagonist confessed his homosexuality) certainly this represented a novelty in Japanese literature. Mishima was drawn to the aesthetic values ​​of Western classicism. The Golden Pavilion (1956) was his most successful work in the 1950s.
In 1958, he traveled to the United States and upon his return, Mishima married the daughter of a well-known painter. A year later, Kyoko's House was published, it did not receive the favors of the critics. He always tried to reflect his taste for the values ​​of the authentic Japanese based on the values ​​of the samurai. In this sense, fascinated by the ideology of warriors, he wrote The Way of the Samurai and In Defense of Culture (1968). Mishima presented himself as a defender of the restoration of the values ​​of the prewar and militaristic culture. The author was a man concerned about corporality and the state of the body, for this reason, he was a lover of the Martial Arts.
From 1955 Mishima began an intense program of physical activity and also resorted to military training at the Sietai base, together with a group of university students. His enormous literary production, among which, along with those already mentioned, stand out: The prohibited color (1951), The death of mid-summer (1953), The voice of the wave (1954), The taste of glory (1963) and Thirst for love (1964).
After the Banquet (1960), one of his most successful novels, he wrote Patriotism (1961) and Death in the afternoon, and other stories (1971), a compilation of short stories representative of a time when he was dying in the name of noble ideals.
Among his theatrical production of these years, it is worth mentioning Madame de Sade (1965) and My friend Hitler (1968). His most popular work is: The sea of ​​fertility, composed of the novels Snow of spring (1966), Runaway horses (1968), The temple of the dawn (1970) and The corruption of an angel, completed the latter days before his death. In this work, a critique of Japanese society is made for the loss of traditional values. Yukio Mishima was concerned about the strong westernization of his country and analyzed its transformation from a pessimistic and critical perspective.
This terrible vision of Mishima led him to embrace suicide as the only way out of him, ending his life on November 25, 1970.