Ernest HemingwayBiography
1899 was the year in which Cuba, with the help of the US Army, was finally able to gain independence from Spain. It was also the year in which the American writer Ernest Miller Hemingway, popularly known as Ernest Hemingway, was born on July 21st in a suburb of Chicago called Oak Park, located in the state of Illinois.
Author of emblematic novels such as A Farewell to Arms, For Whom the Bell Tolls and The Old Man and the Sea, winner of the Pulitzer Prize in 1953, among other works that awarded him the Nobel Prize in 1954.
Ernest was also known to have been a strong man, sportsman, and lover of alcohol and hunting, it would be strange to know that his mother, Grace Hall Hemingway, a music teacher, dressed him as a girl until he was six years old. It was because of this, and for having forced him to take lessons in cello, that Hemingway hated her for a great part of his life. On the other hand, his father, Clarence Hemingway, was a doctor and was the one who would inspire him later to save lives and end his life.
In 1913, Ernest Hemingway entered the Oak Park & ​​River Forest High School, where he was known for his great ability in sports, especially football and boxing; and for writing for the school newspaper. Without entering the university, in 1917 Hemingway jumped from the reportage in his school to the Kansas City Star, where he was a journalist. The style of this newspaper, characterized by the use of short phrases and a vigorous language, exerted a strong influence on his spare and minimalist prose. A year later, he wanted to enlist in the Armed Forces of his country to fight in the First World War; but he was not admitted because of his bad eyesight. However, he went to the Red Cross recruitment in Kansas City and went to Italy as an ambulance driver. In the middle of that same year, Hemingway returned to the United States with his legs wounded and with the Silver Medal for Military Valor for having rescued a soldier who was badly wounded by the shrapnel ejected from a mortar.
"It takes two years to learn to talk and sixty to learn to shut up." Ernest Hemingway
A letter from Agnes von Kurowsky came to his hands in 1919. She was a nurse whom he had met while recovering from her legs in Italy, and from whom he had fallen deeply in love, to the point of asking her to marry him. In that letter, Agnes confessed that she was in love and committed to an Italian officer. Catherine Barkley, the character of "A farewell to arms" is inspired by this personal story.
In 1920, he became a reporter for the Toronto Star, which moved him to Chicago, where he married Elizabeth Hadley Richardson in 1921. That same year, he traveled as a foreign correspondent to Paris, where he met and became part of the group of modern writers and artists known as The Lost Generation, which had members like Gertrude Stein, Scott Fitzgerald, Ezra Pound, Pablo Picasso and Joan Miró. Three stories and ten poems were born from his trip outside the United States, In Our Time, The torrents of spring, A moveable feast, Men Without Women, and his son John Hadley Nicanor was also born.
A year after divorcing Elizabeth Hadley Richardson in 1927, he settled with his new wife, Pauline Pfeiffer in Key West. The following year brought two great events for Hemingway: on June 28, his son Patrick was born. In the middle of winter, his father, Clarence, committed suicide with a pistol that had been given to him as a reward for participating in the Civil War.
Ernest would publish "A farewell to arms" in Key West. In Kansas City, on November 12, 1931, her son Gregory Hancock Hemingway was born, who would later be renamed Gloria and undergo sex reassignment surgery.
After the outbreak of the Spanish Civil War, Ernest Hemingway agreed to work as a correspondent for the conflict in 1937 for the North American Newspaper Alliance. During his trip, he was accompanied by an old friend, journalist and also writer, Martha Gellhorn. In 1939, Hemingway traveled to Cuba with a fishing vessel that he would later use to hunt German submarines. Along with Martha, he rented Finca Vigía, a property of enormous dimensions near La Havana.
In 1940, he married Martha in Cheyenne, Wyoming, and finished writing "For Whom the Bell Tolls" in Cuba. That same year, he asked the Cuban government to adjust his ship for the hunt of possible German enemies. Although he never fired in the Caribbean waters, he overcame dangers for the Collier's Magazine in 1944 when he was a correspondent in the Second World War, which earned him a Bronze Star for performing with courage.
Around 1945, he divorced Martha and in 1946 he married Mary Welsh, who for that year suffered an ectopic pregnancy. Hemingway did not become a father again.
While his friends from the Lost Generation died one by one, Hemingway worked on the other side of the river and among the trees. In 1952, he published The Old Man and the Sea, a short novel that gave him the Pulitzer Prize in 1953. In 1954, he would win the Nobel Prize "For his mastery in the art of narrative, most recently demonstrated in The Old Man and the Sea, and by the influence, he has exerted on contemporary style." However, as he was hurt by two plane crashes he had had in Africa years earlier, he could not go to the ceremony in Stockholm, so he sent the US ambassador, John C. Cabot, on his behalf.
Hemingway decided to leave Cuba in 1961 and went to Idaho when the Cuban revolution was at its peak, just like when he was born. That same year, 19 days after his 62nd birthday, Hemingway committed suicide just like his father, although changing the gun for a shotgun.
Finca Vigia was converted by the Cuban government into the Hemingway Museum, which still today shows the best years of the author.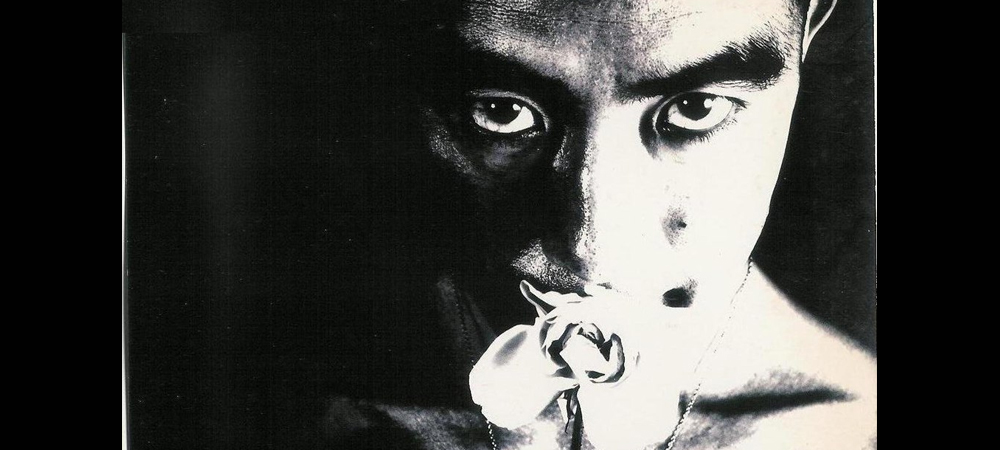 Yukio Mishima Biography
Yukio Mishima (January 14, 1925 – November 25, 1970) was a novelist, essayist, poet, and critic. He was born in Tokyo, Japan. His birth name was Kimitake Hiraoka. His father Shizue served as Secretary of Fisheries for the Ministry of Agriculture and his mother Azusa Hiraoka was completely devoted to the household. Despite this, Yukio was in the care of his grandmother, Natsu. During this time, the little boy had no contact with his parents. Natsu had mental problems and on many occasions, she was violent and had a madness crisis, this was later portrayed in Yukio's works.
Beginnings
He learned a taste for letters and languages from his grandmother. When he was 12 years old, Mishima began to write his first stories, besides, he had already read a large number of books by authors such as Oscar Wilde and Rilke, as well as numerous Japanese classics. He attended a fairly prestigious school called the Peers School, attended by the Japanese aristocracy, and eventually extremely wealthy commoners. But, then he realized that it was the worst decision he made. He spent six miserable years in this place.
He never built friendships and was sometimes attacked by his peers. The only redeemable of that time was his participation in the editorial board in the literary society of the school, thanks to this he was able to achieve a great aptitude for literature. His performance was so good that he was commissioned to write a story for the prestigious literary magazine, Bungei-Bunka. He presented a work called Hanazakari no Mori (The forest in all its splendor). Later, the story was published in 1944, due to the war it had to be published in a small print run due to a shortage of paper.
In his youth, he suffered from tuberculosis, for this reason, he avoided doing military service and participating in the war. But for Mishima, it was taken as something negative and shameful. One of Mishima's dreams before he became a writer was to be a kamikaze pilot. It was glorious for him to die heroically for his homeland. Frustrated, he decided to spend a lot of time writing until his father disagreed and forbade him. Mishima had to do it at night, supported and protected by his mother Shizue, who always read his stories. Then his father ordered him that he should study law and not literature.
Trajectory
Graduated from the University of Tokyo in 1947, Mishima never stopped writing during his university career. He got a job as a civil servant in the Japanese Ministry of Finance. But this work was so exhausting that he decided to leave it with the support of his father a year later.At that time he was able to dedicate all his time to writing. Mishima began to write all kinds of works: novels, plays, short stories, also poems, articles, and essays. Usually, his work was devoted to dark and stark themes, although contrasted with the delicacy and restraint of his style. His works led him to have worldwide recognition and to be the best-known Japanese writer abroad.
Mishima's works
The way he expresses desire and rejection, beauty, and violence, is of great attraction to the public. Mishima received the influence of Nihon Romanha, a writer belonging to Japanese romanticism, who emphasized the unity of Japan and its cultural values. This was a vehicle to reinforce nationalist ideology and more in times of war. However, Mishima was also interested and was a great admirer of modern Western literature. His first extensive work The Forest in Flower, was published in 1941. This work, like The Cigarette (1946), and Thieves (1948) were written during World War II and show the total departure from the tragic reality of war and of defeat.
In 1949 he published a work that quickly gained popularity: Confessions of a mask, a work that marked the definitive consecration of him in the literary world. Although some critics showed bewilderment and reservations about the particularity of the subject (because the protagonist confessed his homosexuality) certainly this represented a novelty in Japanese literature. Mishima was drawn to the aesthetic values ​​of Western classicism. The Golden Pavilion (1956) was his most successful work in the 1950s.
In 1958, he traveled to the United States and upon his return, Mishima married the daughter of a well-known painter. A year later, Kyoko's House was published, it did not receive the favors of the critics. He always tried to reflect his taste for the values ​​of the authentic Japanese based on the values ​​of the samurai. In this sense, fascinated by the ideology of warriors, he wrote The Way of the Samurai and In Defense of Culture (1968). Mishima presented himself as a defender of the restoration of the values ​​of the prewar and militaristic culture. The author was a man concerned about corporality and the state of the body, for this reason, he was a lover of the Martial Arts.
From 1955 Mishima began an intense program of physical activity and also resorted to military training at the Sietai base, together with a group of university students. His enormous literary production, among which, along with those already mentioned, stand out: The prohibited color (1951), The death of mid-summer (1953), The voice of the wave (1954), The taste of glory (1963) and Thirst for love (1964).
After the Banquet (1960), one of his most successful novels, he wrote Patriotism (1961) and Death in the afternoon, and other stories (1971), a compilation of short stories representative of a time when he was dying in the name of noble ideals.
Among his theatrical production of these years, it is worth mentioning Madame de Sade (1965) and My friend Hitler (1968). His most popular work is: The sea of ​​fertility, composed of the novels Snow of spring (1966), Runaway horses (1968), The temple of the dawn (1970)and The corruption of an angel, completed the latter days before his death. In this work, a critique of Japanese society is made for the loss of traditional values. Yukio Mishima was concerned about the strong westernization of his country and analyzed its transformation from a pessimistic and critical perspective.
This terrible vision of Mishima led him to embrace suicide as the only way out of him, ending his life on November 25, 1970.