Ellen DeGeneres biography
Ellen DeGeneres (January 26, 1958) comedian, actress and television presenter. She was born in the town of Metairie, Louisiana, United States. She is the daughter of Elliot DeGeneres, a salesman, and Elizabeth Jane Pfeffer. She was raised within the Christian faith until she was 13 years old and decided not to attend religious meetings anymore. Her mother and father ended their marriage in 1974, and soon after, Betty Jane remarried Roy Grussendorf. Ellen lived with her mother and her new husband in Atlanta, while her brother stayed with their father.
Ellen DeGeneres graduated from Atlanta High School in 1976, when she finished she moved back to New Orleans to attend the University of New Orleans, where she graduated in communications. While she was studying at university, she worked as a clothes saleswoman at the Merry Go Round store, and as a waitress at TGI Friday`s. As soon as she got her diploma she started thinking about a new life for her. So, she ventured into comedy, making comedy sketches in small clubs and coffee shops. Time later, she was able to join the Clyde's Comedy Club, in 1981. Her style as through was equated to that of Bob Newhart.
At the beginning of the 80s, she made a national tour and was awarded the title to the funniest person in America, after winning a reality show broadcast by the television network Showtime. From there, her prestige and recognition grew considerably, managing to appear for the first time on the Tonight Show with Johnny Carson.
Her television and film work included, by the end of the 80s and the beginning of the 90s, roles in Open House (1989) and Coneheads (1993). Later, she launched a successful comic series that was on the air for four years, her name was Ellen. The show was broadcast by ABC, it was popularized in its first season thanks to DeGeneres' double-sided comic style. It reached its maximum popularity at the moment in which the actress declared her homosexual orientation in the show of Ophra. Subsequently, her character in the series would make the same revelation to her therapist. This was one of the most watched episodes of the show, but then its rating went down and was canceled.
Ellen DeGeneres, later on, starred in a series of films for a show called Ellen's Energy Adventure, which was part of a Walt Disney World Epcot attraction. She also participated in films such as Mr. Wrong, along with Bill Pullman and Joan Cusack. The film Goodbye Lover where she worked with Patricia Arquette and Dermot Mulroney. After passing through the cinema, Ellen returned to the television series, with a new sitcom on the CBS channel, entitled The Ellen Show. The show was not really successful and with only one season on the air, it was canceled due to a low audience.
In 2003, she lent her voice to the role of Dory, in the animated Disney movie, Finding Nemo. Previously she had lent her voice to the character of a dog in the film Dr. Dolittle. The Disney movie was the key to getting attention back to her and provided excellent comments and recognition. This role earned her the Saturn prize, the Nickelodeon Kids Choice, and also the Annie Award.
In September 2003, she premiered a daily talk show, called The Ellen DeGeneres Show. In comparison to several series and programs broadcast that year, hers was ranked with the highest rating and was very well commented by critics. For this reason, she was nominated for 11 Emmys in her first season, winning four, including the Best Talk Show award. The show won for 15 years 15 Emmy awards, in its three seasons on the air. Ellen has become known for her jovial, extroverted and charismatic personality, dancing and singing with the audience, even when the program is in commercials.
She made her appearance again as host of the Emmy Awards Gala. It was issued three weeks after Hurricane Katrina. Previously she had been the host of the Grammy awards, during 1996 and 1997. She also presented the Oscar awards ceremony, being the first homosexual person in history to do so. Her overwhelming personality made a presentation of the pleasant and temporary awards, after which he received very good comments from the press.
She conducted her show in several locations, in March 2007, the show took place at the Universal Studios Orlando, as guests had Jennifer Lopez and Lynyrd Skynyrd. Months later she had a back-ligament injury and had to stop several weeks, then she broadcast her program from a hospital bed. A year later she returned to lead her program from Orlando Florida, with guests such as Jonas Brothers and Jeff Foxworthy.
Her personal life is kept discreetly, her first relationship to the public was with the actress Anne Heche. This ended after Heche broke with DeGeneres and started a relationship with Coley Hedison. From 2004, Ellen has been with Portia de Rossi, with whom she lives in Beverly Hills. They were engaged in May 2008.
Ellen DeGeneres participated with Julia Roberts, and David Beckham in a campaign for the recognition of professional women's soccer, this campaign is called Pass The Ball and is a bet to motivate and second the players and to the society in general that their work and their talent should be valued and supported as much as that of men soccer players.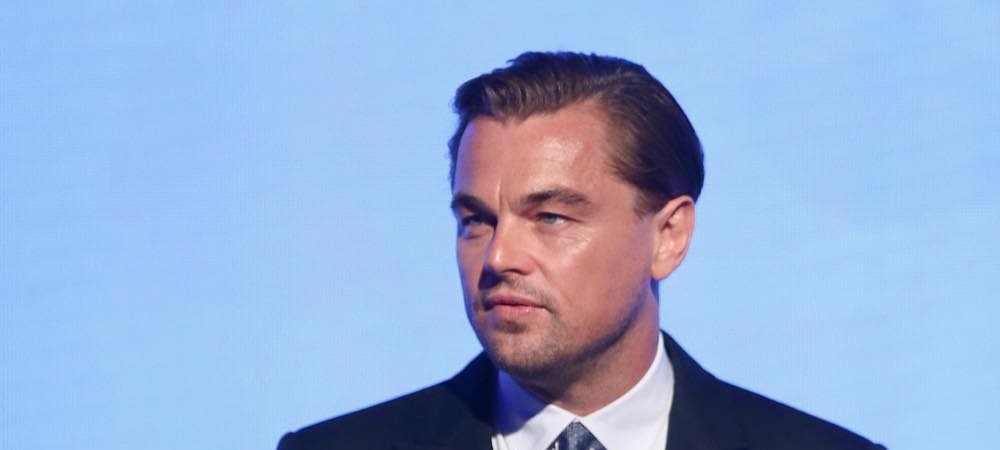 Biography of Leonardo DiCaprio
Leonardo Wilhelm DiCaprio is a renowned actor and film producer who has won numerous awards within the film industry. He was born on November 11, 1974, in Hollywood, Los Angeles, California, United States.
DiCaprio is an only child of Irmelin Indenbirken, a secretary born in Germany, and George DiCaprio, an underground comic artist and producer/distributor of comics. On his father's side, he has half-Italian (from Naples) and half-German (from Bavaria) ancestry. On the other hand, on his mother's side, his grandfather Wilhelm Indenbirken was German and his grandmother Helene Indenbirken was a German citizen born in Russia under the name Yelena Smirnova.
He was named Leonardo because, while his pregnant mother was looking closely at a painting by the great artist Leonardo da Vinci in a museum, DiCaprio gave a strong kick inside her belly. His parents divorced when he was only one year old, and they shared custody of Leonardo until 1997.
Studies, beginnings in acting.
As for his education, he did not attend university and only took basic courses at John Marshall High School in Los Angeles. His career in the world of image and acting began when he followed his older stepbrother, Adam Farrar, in television advertising, starring in a commercial for the Matchbox car brand at the age of fourteen and subsequently participating in educational films. At the age of five, he was also part of the children's television series "Romper Room", but had to leave it as it was detrimental to him.
"1990 – 1991: Debut in television and cinema"
In 1990, he made his true television debut when he was cast to be a part of the "Parenthood" ensemble, a series based on the film of the same name. He then landed minor roles in several series, including "The New Lassie" and "Roseanne," as well as a brief part in "Santa Barbara." His work in "Parenthood" and "Santa Barbara" earned him a nomination for the Young Artist Award for Best Young Actor. His big screen debut came in 1991 with the science fiction and horror movie "Critters." Later on, he became a recurring member of the cast of the ABC sitcom "Growing Pains," playing Luke Brower. However, DiCaprio didn't achieve success in the film industry until 1992, when he was selected by Robert De Niro from among 400 young actors for the lead role in "This Boy's Life," which also starred Ellen Barkin and De Niro himself.
1993 – 1996
Later, in 1993, DiCaprio played the mentally disabled younger brother of Johnny Depp in "What's Eating Gilbert Grape." The film's director, Lasse Hallström, admitted that he initially sought a less attractive actor, but he decided on DiCaprio because he had become "the most observant actor" among all who auditioned. The film was a great financial and critical success, resulting in Leonardo being highly praised for his performance, which led to him being awarded the National Board of Review for Best Supporting Actor and nominated for an Academy Award and a Golden Globe. Subsequently, he had roles in films such as "The Quick and the Dead" (1995) and was one of the leads in "Romeo + Juliet" (1996).
But his big break came with director James Cameron, who offered him the lead male role in Titanic (1997), a movie that not only won a considerable number of Academy Awards but also became a social phenomenon. Afterwards, DiCaprio gained greater acceptance in the cinematic world, so he was part of numerous films such as:
The Man in the Iron Mask (1998)
The Beach (2000)
Catch Me If You Can (2002)
The Aviator (2004)
The Assassination of Richard Nixon (2004)
Blood Diamond (2006)
Gardener of Eden (2007)
Body of Lies (2008)
Orphan (2009, as producer)
Shutter Island (2010)
Inception (2010)
Django Unchained (2012)
The Great Gatsby (2013)
Runner Runner (2013)
The Wolf of Wall Street (2013)
The Revenant (2015)
The Audition (2015).
Curiosities
Interestingly, he was nominated for an Oscar five times: Best Supporting Actor for What's Eating Gilbert Grape, Best Actor for The Aviator, Blood Diamond and The Wolf of Wall Street. This generated a lot of jokes and talk of a supposed "curse" in Hollywood. But in 2015, he finally won the award thanks to his great performance in "The Revenant".
It should also be noted that DiCaprio is a committed environmentalist who has received praise from environmental groups for choosing to fly on commercial flights instead of private planes like most celebrities, and for driving an electric hybrid vehicle and having solar panels in his home.