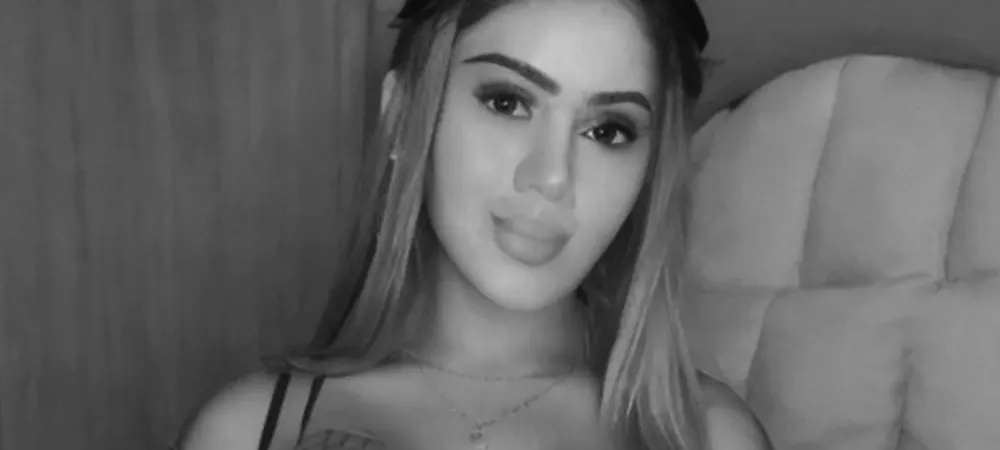 Personal information
Full name

Cintia Cossio

Birthdate

October 24, 1996

Age
26 years old
Occupation

Influencer, model, and entrepreneur.

Nationality

Colombian

Spouse

Jhoan López

Height
1,65 m (approximate)
Zodiac sign
Scorpio
Biography of Cintia Cossio
Cintia Cossio (born October 24, 1996) is a Colombian influencer, model, and businesswoman known for her content on the Onlyfans platform. She was one of the first Colombian women on OnlyFans and is currently the second-highest earning Colombian on the platform, after Aída Cortés. Cintia started her career on Instagram, like her brother. In 2018 she appeared on Acapulco Shore and, a year later, she started on OnlyFans during a stay in Paris. She currently has over 4 million followers on Instagram and around 100,000 on Onlyfans.
¿Who is Cintia Cossio?
Cintia Cossio is a Colombian influencer, model, and businesswoman born in Medellín. She is the sister of Youtuber and influencer Yeferson Cossio, with whom she was raised in the Popular 1 neighborhood of Medellín. In addition to Yeferson, Cintia has a younger sister named Gisela, who is also popular on Instagram, although with less presence.
what is the marital status of cintia cossio
Currently, Cintia Cossio is married and has a son named Thiago. She was 18 years old when she became pregnant with Thiago, and although it was difficult because she was very young, her son became one of her biggest motivations. It was thanks to Thiago that Cintia continued after the death of her father and her second child, a few months later. Cintia was pregnant when her father passed away; the loss, combined with stress, caused a spontaneous abortion.
Like her brother Yeferson, Cintia began her modeling career on Instagram in 2013. On the platform, she stood out for her beauty and charisma, as well as the places she visited and the jokes she made with her brother. She didn't take long to attract the public's attention and gain over 200,000 followers on the app. By 2021, she had over 4.1 million followers on Instagram and 3.5 million on TikTok, where she is equally popular.
Currently (2022), Cintia has over 5.3 million followers on Instagram and 4.3 million followers on TikTok.
Among her most popular videos on TikTok are "How I am in reality 🤡🤣" (21M); "Would you challenge your partner?" with Jhoan López (10M); Test with filter that mimics a rhinoplasty (19.1 M); "Fav for my broken tooth" with Jhoan López (11.7M); "And your sister?" (11.3M) and "I am the boss Dominican Lirycs" (6.8 M).
Acapulco Shore (2018)
Her popularity has allowed her to approach the world of acting and television. In 2018 she briefly appeared on the fifth season of the reality show Acapulco Shore, alongside Luis Caballero, Tadeo Fernández, and Leslie Gallardo.
Start of fame with OnlyFans
Popular on Instagram, it wasn't until 2019 that Cintia started on OnlyFans. She was on vacation with her brother in Paris when he talked to her about the platform and she immediately decided to try her luck. At first, her fans thought she was joking, but when they saw her channel and subscribed, they realized she was serious. Her channel, like others on the platform, is mainly dedicated to content for adults. From photos to small homemade videos, all the content is thought out and designed by Cintia.
When she arrived on OnlyFans, she was the only woman in Colombia working on the platform. Currently, she is one of the highest-earning Colombians on the platform, after Aída Cortés. Her account has opened doors to other projects. In 2021, Cossio was part of the team for a series on Hotgo.TV, the streaming platform known as "Netflix" for adults.
Like her brother, Cintia is known for her interest in social work. Both have raised and donated money for various social causes, helping people in need and animal sanctuaries.
Altercation in Mexico (2022)
"If I tell you that I don't consume, I don't consume," Cintia commented.
In April 2022, Cintia was the victim of individuals who drugged her drink while she was on vacation in Mexico for the celebrations of the Tulum festival. At the festival, her brother and other friends had an altercation with several followers who approached to take photos with them. These followers had arrived at the festival accompanied by another person, who became angry and sent bodyguards to Cossio and her friends. The situation escalated and involved Cintia, who ended up unconscious and had to be taken to the hospital. Once there, the doctors stated that she was intoxicated with a substance such as ecstasy or cocaine.
"We treated them with all the love in the world (…) we gave them the photos as we would have given them to anyone in any environment," Yeferson said.
About what happened, her brother posted the following.
"Cintia started to act like she was fainting… like she was about to faint; I thought… this is a show-off. She's fainting so we'll leave. So I said, you go with Jhoan, Anderson and Dani… and go to the emergency room. I thought they were going to the hotel to sleep and no, they spent the whole night in the emergency room. It turns out that those c&@# gave her (…) it came out like ecstasy, cocaine (…) and Cintia is a person who in her life had tried a drug."
Curiosities
Since she was a child, she has suffered from a strange immune system disease, which results in allergies, swelling in the face and respiratory tract, and abdominal pain.
In her youth, she had a smile design done.
On one occasion, she went looking for her husband at a nightclub in pajamas, after he did not answer his cell phone.
In April 2022, she celebrated her 10th wedding anniversary with her husband Jhoan with a post on Instagram.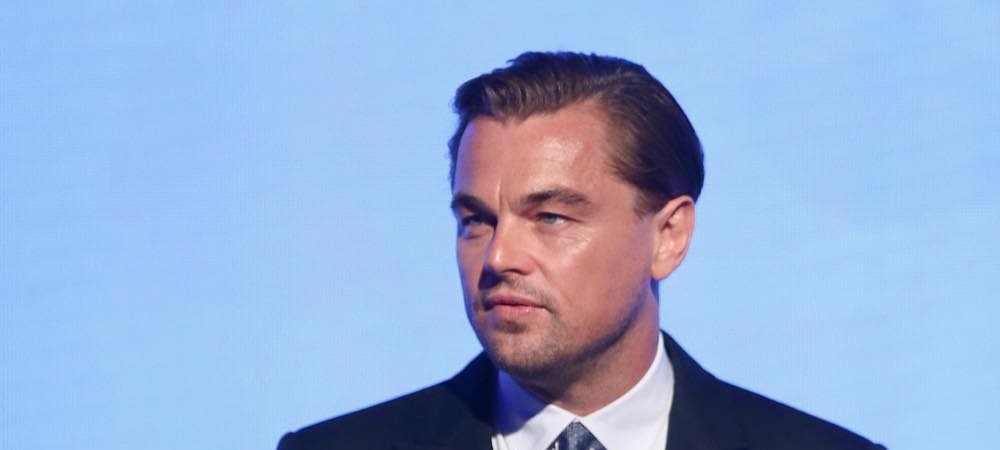 Biography of Leonardo DiCaprio
Leonardo Wilhelm DiCaprio is a renowned actor and film producer who has won numerous awards within the film industry. He was born on November 11, 1974, in Hollywood, Los Angeles, California, United States.
DiCaprio is an only child of Irmelin Indenbirken, a secretary born in Germany, and George DiCaprio, an underground comic artist and producer/distributor of comics. On his father's side, he has half-Italian (from Naples) and half-German (from Bavaria) ancestry. On the other hand, on his mother's side, his grandfather Wilhelm Indenbirken was German and his grandmother Helene Indenbirken was a German citizen born in Russia under the name Yelena Smirnova.
He was named Leonardo because, while his pregnant mother was looking closely at a painting by the great artist Leonardo da Vinci in a museum, DiCaprio gave a strong kick inside her belly. His parents divorced when he was only one year old, and they shared custody of Leonardo until 1997.
Studies, beginnings in acting.
As for his education, he did not attend university and only took basic courses at John Marshall High School in Los Angeles. His career in the world of image and acting began when he followed his older stepbrother, Adam Farrar, in television advertising, starring in a commercial for the Matchbox car brand at the age of fourteen and subsequently participating in educational films. At the age of five, he was also part of the children's television series "Romper Room", but had to leave it as it was detrimental to him.
"1990 – 1991: Debut in television and cinema"
In 1990, he made his true television debut when he was cast to be a part of the "Parenthood" ensemble, a series based on the film of the same name. He then landed minor roles in several series, including "The New Lassie" and "Roseanne," as well as a brief part in "Santa Barbara." His work in "Parenthood" and "Santa Barbara" earned him a nomination for the Young Artist Award for Best Young Actor. His big screen debut came in 1991 with the science fiction and horror movie "Critters." Later on, he became a recurring member of the cast of the ABC sitcom "Growing Pains," playing Luke Brower. However, DiCaprio didn't achieve success in the film industry until 1992, when he was selected by Robert De Niro from among 400 young actors for the lead role in "This Boy's Life," which also starred Ellen Barkin and De Niro himself.
1993 – 1996
Later, in 1993, DiCaprio played the mentally disabled younger brother of Johnny Depp in "What's Eating Gilbert Grape." The film's director, Lasse Hallström, admitted that he initially sought a less attractive actor, but he decided on DiCaprio because he had become "the most observant actor" among all who auditioned. The film was a great financial and critical success, resulting in Leonardo being highly praised for his performance, which led to him being awarded the National Board of Review for Best Supporting Actor and nominated for an Academy Award and a Golden Globe. Subsequently, he had roles in films such as "The Quick and the Dead" (1995) and was one of the leads in "Romeo + Juliet" (1996).
But his big break came with director James Cameron, who offered him the lead male role in Titanic (1997), a movie that not only won a considerable number of Academy Awards but also became a social phenomenon. Afterwards, DiCaprio gained greater acceptance in the cinematic world, so he was part of numerous films such as:
The Man in the Iron Mask (1998)
The Beach (2000)
Catch Me If You Can (2002)
The Aviator (2004)
The Assassination of Richard Nixon (2004)
Blood Diamond (2006)
Gardener of Eden (2007)
Body of Lies (2008)
Orphan (2009, as producer)
Shutter Island (2010)
Inception (2010)
Django Unchained (2012)
The Great Gatsby (2013)
Runner Runner (2013)
The Wolf of Wall Street (2013)
The Revenant (2015)
The Audition (2015).
Curiosities
Interestingly, he was nominated for an Oscar five times: Best Supporting Actor for What's Eating Gilbert Grape, Best Actor for The Aviator, Blood Diamond and The Wolf of Wall Street. This generated a lot of jokes and talk of a supposed "curse" in Hollywood. But in 2015, he finally won the award thanks to his great performance in "The Revenant".
It should also be noted that DiCaprio is a committed environmentalist who has received praise from environmental groups for choosing to fly on commercial flights instead of private planes like most celebrities, and for driving an electric hybrid vehicle and having solar panels in his home.