Charlize Theron biography
Charlize Theron (August 7, 1975) actress and model. She was born in Benoni, South Africa, although she has American citizenship. Her parents Gerda Maritz and Charles Theron emigrate to South Africa for business reasons, and after a few years, when Charlize was a teenager she moved with her mother to the United States. Before moving to North American territory, she grew up on her parents' farm in Benoni. The family situation was not the best, her father was an alcoholic and physically abused Charlize and her mother.
In a moment of confrontation, Charlize's mother in defense of her daughter shot Charles, killing him on June 21, 1991. Although it was a very traumatic moment, mother and daughter were finally able to live in harmony. The jury stated that the killing was in self-defense and her mother was acquitted of all charges. Theron studied at Putfontein Elementary School. Theron had several problems integrating with the other children and also had some attention problems. Then, for a time, her mother decided to send her to a boarding school and began her studies at the National School of the Arts in Johannesburg.
From that moment she began to develop a taste for dance, it was what she did most in her spare time. Her mother knew that this was an activity that relaxed her and that she also did very well. At the age of 16, she was contacted by a manager who offered her a contract as a model for a year in the Italian city of Milan. She was during that time with his mother. Then they moved to New York, where she enrolled in the dance company Joffrey Ballet School, where she trained ballet. Actually, she had no intention of continuing with modeling, a life that did not fascinate her. What she loved was dancing, but her career was slowed by a knee injury at the age of 19 that made her impossible for life.
Theron went into a serious depression. She was locked in the basement all winter in the company of a friend. Following the advice of her mother decided to travel to Los Angeles with the dream of working in the film industry. In a somewhat shameful situation, where Theron was arguing heatedly with a cashier in a bank was seen at that moment by John Crosby, talent agent, he handed her a card. Later she contacted casting agents and also entered an acting school, but one of the big problems was her South African accent.
After a while, she left Crosby and started her way independently. After several months of attempts, she was selected to play a silent role in the movie Children of the Corn III. Then she got another supporting role in the movie 2 Days in the Valley (1996) where she gave life to Helga, the girlfriend of a murderer. By that time she began to be timidly recognized. She was called to participate in the movie The Wonders, a film under the direction of actor Tom Hanks. However, in 1997 she played a small role in the comedy Trial and Error.
The moment when she achieved fame was after her performance in American film productions as The Devil's Advocate (1997), My great friend Joe / Joe (1998) and The Cider House Rules (1999). Starting the new millennium, she received an Oscar for best actress for her macabre performance in the series Aileen Wuornos in the movie Monster, which made her the first African-born actress to receive the award in that category. Then she returned to be nominated for an Oscar for her performance in the North Country. In 2007 Theron received the US citizen, she also retains her South African citizenship.
The young actress began to venture into the genre of terror, the first horror production in which she acted was: The Face of Terror (1999), science fiction film directed by Rand Ravich who co-starred with Johnny Depp, and continued with the adaptation of the novel by John Irving The rules of the house of the cider (1999), directed by Lasse Hallström, acted in the company of important figures such as Tobey Maguire and Michael Caine, these films were nominated for the Oscars, the former was very important to become a great Hollywood star.
The beautiful African actress always had her personal life under reserve. The actress said that she likes to put limits on her private and working life and this has helped her not to be a victim of paparazzi because of this she has not been involved in scandals. She usually has no qualms when she goes out with her mother and her best friend, TV star Ivana Milicevic, but she has rarely seen her with a partner. Theron publicly accepted his relationship with Craig Bierko, which was quite long but then broke up. Then she started a relationship with the Thir Eye Blind vocalist, Stephen Jenkins.
She was single for a while, until she met, in 2002, during the filming of Trapped Directed by Luis Mandoki, the Irish actor Stuart Townsend with whom she started a relationship. They worked together in Head in the clouds (2004). Earlier, she had gained important insights and comments with her role in Monster (2003), by director Patty Jenkins, the critics recognized her talent and received several awards: the Silver Bear from the Berlin International Film Festival, the Golden Globe and the Oscar of the Academy of Hollywood to the best protagonist interpretation. For that role she had to increase 30 pounds, we must mention that the tape was produced by Denver & Delilah Films, her own production company.
This tape was very shocking because it tells the story of a corpulent prostitute who has been the victim of many problems during her life that, on the verge of suicide, falls in love with a lesbian and lives a tortuous relationship while murdering six of her clients. For Theron, this role was a great personal challenge. Definitely, the South African actress, one of the most beautiful of the film industry, was able to demonstrate her capacity for introspection. She is a woman with a great critical and philanthropic spirit. She is an activist for an organization that is fighting for the ethical treatment of animals, and also a spokesperson in South Africa against rape. She has recorded several television campaigns. She is also a great admirer of Nelson Mandela, and it was he who gave her the Oscar.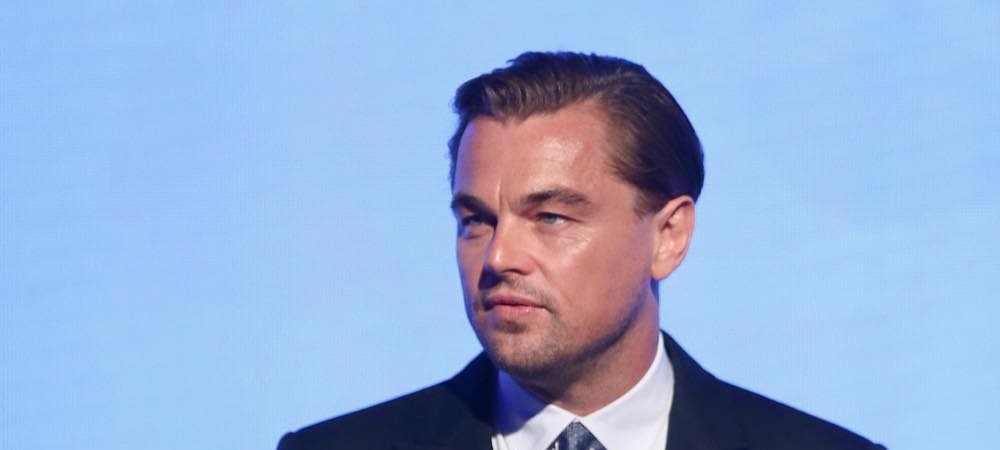 Biography of Leonardo DiCaprio
Leonardo Wilhelm DiCaprio is a renowned actor and film producer who has won numerous awards within the film industry. He was born on November 11, 1974, in Hollywood, Los Angeles, California, United States.
DiCaprio is an only child of Irmelin Indenbirken, a secretary born in Germany, and George DiCaprio, an underground comic artist and producer/distributor of comics. On his father's side, he has half-Italian (from Naples) and half-German (from Bavaria) ancestry. On the other hand, on his mother's side, his grandfather Wilhelm Indenbirken was German and his grandmother Helene Indenbirken was a German citizen born in Russia under the name Yelena Smirnova.
He was named Leonardo because, while his pregnant mother was looking closely at a painting by the great artist Leonardo da Vinci in a museum, DiCaprio gave a strong kick inside her belly. His parents divorced when he was only one year old, and they shared custody of Leonardo until 1997.
Studies, beginnings in acting.
As for his education, he did not attend university and only took basic courses at John Marshall High School in Los Angeles. His career in the world of image and acting began when he followed his older stepbrother, Adam Farrar, in television advertising, starring in a commercial for the Matchbox car brand at the age of fourteen and subsequently participating in educational films. At the age of five, he was also part of the children's television series "Romper Room", but had to leave it as it was detrimental to him.
"1990 – 1991: Debut in television and cinema"
In 1990, he made his true television debut when he was cast to be a part of the "Parenthood" ensemble, a series based on the film of the same name. He then landed minor roles in several series, including "The New Lassie" and "Roseanne," as well as a brief part in "Santa Barbara." His work in "Parenthood" and "Santa Barbara" earned him a nomination for the Young Artist Award for Best Young Actor. His big screen debut came in 1991 with the science fiction and horror movie "Critters." Later on, he became a recurring member of the cast of the ABC sitcom "Growing Pains," playing Luke Brower. However, DiCaprio didn't achieve success in the film industry until 1992, when he was selected by Robert De Niro from among 400 young actors for the lead role in "This Boy's Life," which also starred Ellen Barkin and De Niro himself.
1993 – 1996
Later, in 1993, DiCaprio played the mentally disabled younger brother of Johnny Depp in "What's Eating Gilbert Grape." The film's director, Lasse Hallström, admitted that he initially sought a less attractive actor, but he decided on DiCaprio because he had become "the most observant actor" among all who auditioned. The film was a great financial and critical success, resulting in Leonardo being highly praised for his performance, which led to him being awarded the National Board of Review for Best Supporting Actor and nominated for an Academy Award and a Golden Globe. Subsequently, he had roles in films such as "The Quick and the Dead" (1995) and was one of the leads in "Romeo + Juliet" (1996).
But his big break came with director James Cameron, who offered him the lead male role in Titanic (1997), a movie that not only won a considerable number of Academy Awards but also became a social phenomenon. Afterwards, DiCaprio gained greater acceptance in the cinematic world, so he was part of numerous films such as:
The Man in the Iron Mask (1998)
The Beach (2000)
Catch Me If You Can (2002)
The Aviator (2004)
The Assassination of Richard Nixon (2004)
Blood Diamond (2006)
Gardener of Eden (2007)
Body of Lies (2008)
Orphan (2009, as producer)
Shutter Island (2010)
Inception (2010)
Django Unchained (2012)
The Great Gatsby (2013)
Runner Runner (2013)
The Wolf of Wall Street (2013)
The Revenant (2015)
The Audition (2015).
Curiosities
Interestingly, he was nominated for an Oscar five times: Best Supporting Actor for What's Eating Gilbert Grape, Best Actor for The Aviator, Blood Diamond and The Wolf of Wall Street. This generated a lot of jokes and talk of a supposed "curse" in Hollywood. But in 2015, he finally won the award thanks to his great performance in "The Revenant".
It should also be noted that DiCaprio is a committed environmentalist who has received praise from environmental groups for choosing to fly on commercial flights instead of private planes like most celebrities, and for driving an electric hybrid vehicle and having solar panels in his home.