William Levy biography
William Levy (August 29, 1980), Cuban actor. His full name is William Gutiérrez Levy. He was born in Havana, Cuba. He grew up with his mother, Barbara, his maternal grandfather and stepfather. Due to the disagreement of his stepfather with the revolutionary regime of Fidel Castro, he decided to emigrate to the United States, where he received political asylum. Over the years, he managed to get William, who at that time was 15 years old, and his mother to move to the North American country where William Levy entered a modest high school. In this educational center, he devoted himself more than to baseball. Which gave him the opportunity to obtain a university scholarship, where he chose to study business administration. He alternated his studies with some acting classes and with the modeling he studied at the Next Models agency. Then, he left the university due to lack of time and a greater interest in acting. So, he focused his life on the entertainment industry.
He studied acting in Miami, Los Angeles, and Mexico. He was in two reality shows of Telemundo: Isla de la tentacion and Protagonistas de Novela 2, respectively. In the second, a reality that aims to gather several aspiring actors who must compete to be worthy of a contract with the television network achieved a good performance that allowed small contracts after its completion. In addition, in the program, he met Mexican-American actress Elizabeth Gutierrez, with whom he had a relationship and his children were born Christopher Alexander in March 2006, and Kailey in March 2010.
Actually, modeling helped him a lot to start being known in the world of fame. The young man knew that his athletic and sympathetic appearance could be used in his favor. He began working on several soap operas for Venevision Internacional television network. The first novels in which he participated, in supporting roles, were Forget Never and Cornered. Then appeared in My life is you, with the beautiful Scarlet Ortiz. Carla Estrada gave her contact to work on Mexican television in the production of Televisa, Pasión, she was the character that gave the impulse that her career needed, and for which she was known to the public and her environment. Later, he obtained his first lead in the telenovela Care with the Angel, where his role as Juan Miguel, stole the hearts of the viewers, and had great repercussion in the United States, through the Univision network.
Also, William Levy ventured into the cinema, in the movie Retazos de Mi Vida, shot in different areas of Guayaquil. A moving film that recounts the life of Lorena Peña, a guerrillera, and Salvadoran revolutionary. William works in this film with Christian Bach, Erika Velez, Maria Teresa Guerrero, and Giovanna Andrade. On the giant screen, he also worked in the dubbing of animated films, lending his voice to the film Planet 51. The acting life of William Levy has moved into outstanding television productions of great success in the Americas. For example, the telenovela Sortilegio, of the year 2009 starring with the actress Jacqueline Bracamontes.
At the end of 2009, this artist also made remarkable appearances in the world of theater: he produced and starred in the play A Lover to Measure, this work was presented at major theaters in several Mexican cities. After this, he left aside the theater to dedicate himself to the production of the third season of Mujeres Asesinas, to the protagonist of the telenovela El Triunfo del Amor, together with Maite Perroni. Simultaneously, he worked in advertising for the firm Dolce & Gabbana¸ and the music video of the artist Jennifer Lopez, entitled I'm into you. He returned to the world of the reality show, this time participating in Dancing with the Stars, reached the third place with his partner Cheryl Burke.
In October of 2011, William Levy was again in the theater this time replacing the actor Jorge Salinas in the play Perfume de Gardenia. At the beginning of the following year, he appeared in two episodes of the VH1 Single Ladies television series. Two years later, he starred opposite Ximena Navarrete in the telenovela La tempestad. In 2014, he debuted in Hollywood with the role in the film The Single Moms Club, and in the same year, in the film Addicted. Thanks to his good role, he later appears in the horror film Resident Evil: Final Chapter (2016).
He is cataloged as a loving being, fairly faithful and very devoted to his family. He has had a good relationship with Elizabeth. Before the natural calamity experienced by Hurricane Irma in Florida, he helped the neighboring community in an improvised brigade to collect debris and rubbish. He is a very simple person and prefers to be away from the cameras and mouths of celebrity journalists. Despite this, he was involved in a controversy where Jacqueline Bracamontes revealed having had a small Roman with William Levy during the recordings of the novel Sortilegio in 2009. A situation that brought him a serious family situation, but in the end, he managed to cope.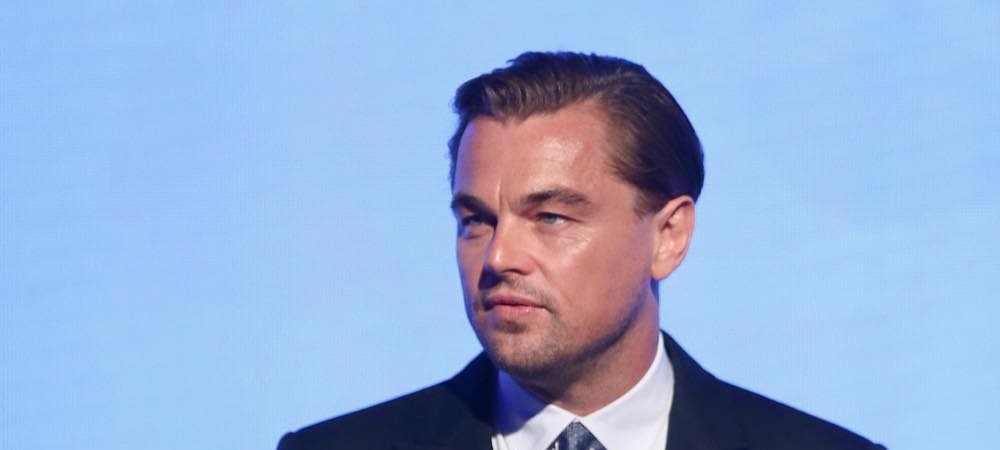 Biography of Leonardo DiCaprio
Leonardo Wilhelm DiCaprio is a renowned actor and film producer who has won numerous awards within the film industry. He was born on November 11, 1974, in Hollywood, Los Angeles, California, United States.
DiCaprio is an only child of Irmelin Indenbirken, a secretary born in Germany, and George DiCaprio, an underground comic artist and producer/distributor of comics. On his father's side, he has half-Italian (from Naples) and half-German (from Bavaria) ancestry. On the other hand, on his mother's side, his grandfather Wilhelm Indenbirken was German and his grandmother Helene Indenbirken was a German citizen born in Russia under the name Yelena Smirnova.
He was named Leonardo because, while his pregnant mother was looking closely at a painting by the great artist Leonardo da Vinci in a museum, DiCaprio gave a strong kick inside her belly. His parents divorced when he was only one year old, and they shared custody of Leonardo until 1997.
Studies, beginnings in acting.
As for his education, he did not attend university and only took basic courses at John Marshall High School in Los Angeles. His career in the world of image and acting began when he followed his older stepbrother, Adam Farrar, in television advertising, starring in a commercial for the Matchbox car brand at the age of fourteen and subsequently participating in educational films. At the age of five, he was also part of the children's television series "Romper Room", but had to leave it as it was detrimental to him.
"1990 – 1991: Debut in television and cinema"
In 1990, he made his true television debut when he was cast to be a part of the "Parenthood" ensemble, a series based on the film of the same name. He then landed minor roles in several series, including "The New Lassie" and "Roseanne," as well as a brief part in "Santa Barbara." His work in "Parenthood" and "Santa Barbara" earned him a nomination for the Young Artist Award for Best Young Actor. His big screen debut came in 1991 with the science fiction and horror movie "Critters." Later on, he became a recurring member of the cast of the ABC sitcom "Growing Pains," playing Luke Brower. However, DiCaprio didn't achieve success in the film industry until 1992, when he was selected by Robert De Niro from among 400 young actors for the lead role in "This Boy's Life," which also starred Ellen Barkin and De Niro himself.
1993 – 1996
Later, in 1993, DiCaprio played the mentally disabled younger brother of Johnny Depp in "What's Eating Gilbert Grape." The film's director, Lasse Hallström, admitted that he initially sought a less attractive actor, but he decided on DiCaprio because he had become "the most observant actor" among all who auditioned. The film was a great financial and critical success, resulting in Leonardo being highly praised for his performance, which led to him being awarded the National Board of Review for Best Supporting Actor and nominated for an Academy Award and a Golden Globe. Subsequently, he had roles in films such as "The Quick and the Dead" (1995) and was one of the leads in "Romeo + Juliet" (1996).
But his big break came with director James Cameron, who offered him the lead male role in Titanic (1997), a movie that not only won a considerable number of Academy Awards but also became a social phenomenon. Afterwards, DiCaprio gained greater acceptance in the cinematic world, so he was part of numerous films such as:
The Man in the Iron Mask (1998)
The Beach (2000)
Catch Me If You Can (2002)
The Aviator (2004)
The Assassination of Richard Nixon (2004)
Blood Diamond (2006)
Gardener of Eden (2007)
Body of Lies (2008)
Orphan (2009, as producer)
Shutter Island (2010)
Inception (2010)
Django Unchained (2012)
The Great Gatsby (2013)
Runner Runner (2013)
The Wolf of Wall Street (2013)
The Revenant (2015)
The Audition (2015).
Curiosities
Interestingly, he was nominated for an Oscar five times: Best Supporting Actor for What's Eating Gilbert Grape, Best Actor for The Aviator, Blood Diamond and The Wolf of Wall Street. This generated a lot of jokes and talk of a supposed "curse" in Hollywood. But in 2015, he finally won the award thanks to his great performance in "The Revenant".
It should also be noted that DiCaprio is a committed environmentalist who has received praise from environmental groups for choosing to fly on commercial flights instead of private planes like most celebrities, and for driving an electric hybrid vehicle and having solar panels in his home.