Will Smith Biography
Willard Christopher Smith Jr. O Willard "Carroll" Smith Jr., better known by his stage name Will Smith, was born on September 25, 1968, in the city of Philadelphia, Pennsylvania, United States. He is a renowned comedian, composer, executive producer, actor and rap singer, standing out mainly in these last two. He has the merit of being the only actor so far to participate consecutively in a line of eight films that generated more than one hundred million dollars in revenues and headed the first positions after being released.
Will was born in a humble home, located in the Wynnefield neighborhood, as the second of four children of Willard Carroll Smith, a refrigeration engineer, and the school board administrator of Philadelphia Caroline Bright. His brothers are the eldest, Pamela Smith and the younger twins Harry Smith and Ellen Smith. Smith went to Our Lady of Lourdes Primary School, a private Catholic institution. In 1981, Will had to witness how his parents divorced, being legally official approximately in the year 2000.
Despite his parents' divorce, he continued and completed his studies at Overbrook High School. Since he was a kid, Will showed the talent for music and singing, so he was determined from a very young age to not apply to college and to devote to the world of rap. So, from his 16 years of age in the company of Jeff Townes formed a duo called DJ Jazzy Jeff and the Fresh Prince. They were characterized by a "clean" style of rap-oriented for all audiences, reflected in the five albums they produced between 1987 and 1993.
Will's behavior earned him, on behalf of his teachers, the nickname of Fresh Prince, which he took as his stage name for a while and would be used for the television show in which he would star. The idea came to Benny Medina after meeting Will in 1989, proposing to create a comic series about his life in Beverly Hills. The following year the NBC would give the opening to the series The Fresh Prince of Bel-Air.
The success that represented the television series caused young Will to take an interest in the world of entertainment, acquiring the desire to be one of the best actors in the cinema. For this, he studied each of the excellent characteristics of the blockbusters of the time. For 1993, he managed to participate in Made in America and Six degrees of separation. Nevertheless, his first remarkable role was in the year of 1995, when co-starring Bad Boys.
"Money and success do not change people; they only magnify what was already there from the beginning." Will Smith
By 1992, he married the actress Sheree Zampino, with whom he had a son: Willard Christopher Smith III, also known as "Trey Smith." Three years later, Will and Sheree divorced. In 1997, he remarried, this time with the actress Jada Pinkett, with whom he had two children: Jaden Christopher Syre Smith and Willow Camille Reign Smith Pinkett.
Later, Will continued collecting successes in the world of movies starring in films such as Independence Day (1996), Men in Black (1997), which outlined Will as an actor to take into account. In 1998 he starred in Enemy of the state in the company of Gene Hackman, and in the same year, he was offered the role of Neo in the movie Matrix, which he rejected. Sometime later he would say that Keanu Reeves' performance was much better than he could have done in the film.
In the year of 2001, Will Smith turned his acting career around, looking for roles that represented a challenge due to their complexity. For this year, he starred in the biographical film Ali, playing the famous boxer Muhammad Ali. Critics praised his performance, and for this role he was nominated for an Oscar for best actor and Golden Globe as the best dramatic actor, establishing him as a recognized actor in the industry.
Between 2002 and 2005, he would record the sequels of Men in Black and Bad Boys, as well as other blockbusters such as I, Robot and Hitch. Along with his acting career, Will has tried his luck in music, presenting himself as a soloist, his first two albums Big Willie Style (1997) and Willenium (1999) which for the exuberant number of sales were awarded the multi-award platinum. In addition, he collaborated with some singles related to the films he starred in, he also published covers and own creations.
After starring in the company of his son the movie The Pursuit of Happiness (2006) Will was nominated again for the Oscar Award as best actor. On December 10, 2007 Will was recognized by the Grauman's Chinese Theater allowing him to add his tracks on Hollywood Boulevard. That same year he would star in the movie I am Legend.
Throughout his career he has declined many other leading roles in films As Mr. And Mrs. Smith and Charlie and the Chocolate Factory and has also been interested in suggestions such as the desire expressed by former President Obama, wanting him to represent him in a movie of his life. Will Smith has not stopped generating expectation in each role that he embodies. His extensive filmography demonstrates the considerable work he developed to fulfill his two great dreams: to be a recognized singer and actor.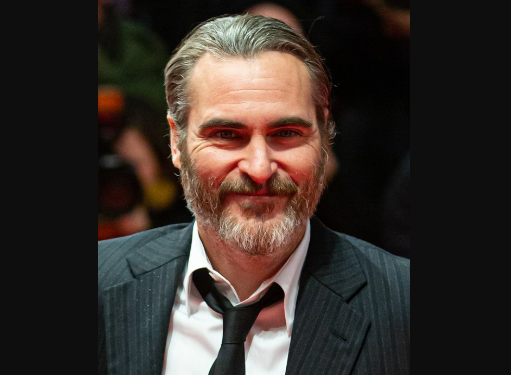 Joaquin Phoenix Biography
Joaquin Rafael Phoenix (October 28, 1974) He was born in San Juan, Puerto Rico. American actor, recognized for his performance in the films Gladiator (2000), Walk the Line (2005), Her (2013), María Magdalena (2018) and Joker (2019). Phoenix made his first appearance as a child actor in the film Space Camp (1986), by director Harry Winer and a year later he got his first starring character in the drama Russkies (1987). After leaving the big screen due to the death of his brother, he returned playing the young rebel Jimmy Emmett into Die For (1995). His obvious interpretive talent led him to become one of the most prominent actors in Hollywood cinema.
Family and beginnings
He was born into a family of missionaries and artists; his parents were the American missionaries of the "Church of God" John Bottom and Arlyn Dunitz. In the early 1970s, they were based in Puerto Rico with their children Rain, River, Liberty, and Joaquin. Three years after Joaquin was born, the family moved to Los Angeles (United States) to provide a specialized arts education for their children. A year after settling in Los Angeles, the last daughter of the family, Summer, was born.
All the brothers of Phoenix were dedicated to the interpretation from an early age, their first works were appearances in commercials and series of television. At that time Phoenix became known by the artistic name Leaf (leaf), probably influenced by the names of his brothers, Summer, River, Rain and Liberty. After appearing in small commercials, he was hired to play his first role in director Harry Winer's film, Space Camp (1986).
Acting career
Phoenix debuted at age ten in Space Camp (1986), a film in which he played Max Graham, a boy passionate about the stars and a Star Wars fan. The following year, he got his first star in Rick Rosenthal's drama, Russkies (1987), a film in which his younger sister, Summer, also worked. Two years later his career as a child actor was consolidated thanks to his appearance in the dramatic comedy, Parenthood (1989), directed by Ron Howard. After standing out in the eighties, Phoenix moved away from the world of acting for several years to move with his parents to Mexico and Cuba.
Phoenix became news in 1993, because of the tragic death of his brother River, due to an overdose. It was Phoenix who called for emergencies during the tragic event. River's death deeply affected the actor, who was reluctant to return to the world of acting, however, the insistence of his friends and family motivated him to return to acting. He returned as Joaquin Phoenix playing the young rebel Jimmy Emmett in To Die For (1995), a film in which he shared set with Nicole Kidman, Matt Dillon, Casey Affleck, and Alison Folland, among others. His interpretation of the film received excellent reviews, which made him one of the most prominent young stars of the time.
Two years later he appeared in Inventing the Abbotts (1997), a film in which he met actress Liv Tyler, with whom he dated until 1998. He also worked with it in U Turn (1997). He played Lewis McBride in Return to Paradise (1998), Clay Bidwell in Clay Pigeons (1998) and Max California in 8MM (1999). Later he appeared in The Yards (2000), playing Willie Gutierrez and shortly thereafter he was seen playing the Roman emperor Commodus in Gladiator (2000). His excellent interpretation of the Roman leader was exalted by critics and was even nominated for an Oscar and the Golden Globes as best supporting actor.
In 2005, he played the renowned singer Johnny Cash in the movie Walk the Line (2005), directed by James Mangold, in which he shared set with actresses Reese Witherspoon and Ginnifer Goodwin. Two years later he appeared in the films We Own the Night (2007) and Reservation Road (2007), followed by Two Lovers (2008) by James Gray, in which he played Leonard Kraditor. In late 2008, Phoenix announced his retirement from the world of acting to devote himself to music, however, he continued to work as a producer and actor in some films sporadically.
Two years after announcing his retirement, he presented at the Venice Festival the documentary I'm Still Here (2010), along with Casey Affleck. Years later he played Freddie Quell in the film The Master (2012), directed by Paul Thomas Anderson. That same year he was awarded the Volpi Cup for best actor, along with Philip Seymour Hoffman.
The following year he was the protagonist of the film Her (2013), directed by Spike Jonze, later worked with Paul Thomas on the adaptation of the book Inherent Vice by Thomas Pynchon. In 2017, he appeared in Lynne Ramsay's film, You Were Never Really Here (2017), playing Joe, for this role he won the award for best actor at the Cannes Film Festival.
In late 2018, Warner Bros announced that Phoenix would play the Joker in the film directed by Todd Phillips. In 2019, some news about the progress of the film and the appearance of the Joker have been published. This new film about the Joker promises to show the darker side of Gotham's fun and terrifying villain.