Will Smith Biography
Willard Christopher Smith Jr. O Willard "Carroll" Smith Jr., better known by his stage name Will Smith, was born on September 25, 1968, in the city of Philadelphia, Pennsylvania, United States. He is a renowned comedian, composer, executive producer, actor and rap singer, standing out mainly in these last two. He has the merit of being the only actor so far to participate consecutively in a line of eight films that generated more than one hundred million dollars in revenues and headed the first positions after being released.
Will was born in a humble home, located in the Wynnefield neighborhood, as the second of four children of Willard Carroll Smith, a refrigeration engineer, and the school board administrator of Philadelphia Caroline Bright. His brothers are the eldest, Pamela Smith and the younger twins Harry Smith and Ellen Smith. Smith went to Our Lady of Lourdes Primary School, a private Catholic institution. In 1981, Will had to witness how his parents divorced, being legally official approximately in the year 2000.
Despite his parents' divorce, he continued and completed his studies at Overbrook High School. Since he was a kid, Will showed the talent for music and singing, so he was determined from a very young age to not apply to college and to devote to the world of rap. So, from his 16 years of age in the company of Jeff Townes formed a duo called DJ Jazzy Jeff and the Fresh Prince. They were characterized by a "clean" style of rap-oriented for all audiences, reflected in the five albums they produced between 1987 and 1993.
Will's behavior earned him, on behalf of his teachers, the nickname of Fresh Prince, which he took as his stage name for a while and would be used for the television show in which he would star. The idea came to Benny Medina after meeting Will in 1989, proposing to create a comic series about his life in Beverly Hills. The following year the NBC would give the opening to the series The Fresh Prince of Bel-Air.
The success that represented the television series caused young Will to take an interest in the world of entertainment, acquiring the desire to be one of the best actors in the cinema. For this, he studied each of the excellent characteristics of the blockbusters of the time. For 1993, he managed to participate in Made in America and Six degrees of separation. Nevertheless, his first remarkable role was in the year of 1995, when co-starring Bad Boys.
"Money and success do not change people; they only magnify what was already there from the beginning." Will Smith
By 1992, he married the actress Sheree Zampino, with whom he had a son: Willard Christopher Smith III, also known as "Trey Smith." Three years later, Will and Sheree divorced. In 1997, he remarried, this time with the actress Jada Pinkett, with whom he had two children: Jaden Christopher Syre Smith and Willow Camille Reign Smith Pinkett.
Later, Will continued collecting successes in the world of movies starring in films such as Independence Day (1996), Men in Black (1997), which outlined Will as an actor to take into account. In 1998 he starred in Enemy of the state in the company of Gene Hackman, and in the same year, he was offered the role of Neo in the movie Matrix, which he rejected. Sometime later he would say that Keanu Reeves' performance was much better than he could have done in the film.
In the year of 2001, Will Smith turned his acting career around, looking for roles that represented a challenge due to their complexity. For this year, he starred in the biographical film Ali, playing the famous boxer Muhammad Ali. Critics praised his performance, and for this role he was nominated for an Oscar for best actor and Golden Globe as the best dramatic actor, establishing him as a recognized actor in the industry.
Between 2002 and 2005, he would record the sequels of Men in Black and Bad Boys, as well as other blockbusters such as I, Robot and Hitch. Along with his acting career, Will has tried his luck in music, presenting himself as a soloist, his first two albums Big Willie Style (1997) and Willenium (1999) which for the exuberant number of sales were awarded the multi-award platinum. In addition, he collaborated with some singles related to the films he starred in, he also published covers and own creations.
After starring in the company of his son the movie The Pursuit of Happiness (2006) Will was nominated again for the Oscar Award as best actor. On December 10, 2007 Will was recognized by the Grauman's Chinese Theater allowing him to add his tracks on Hollywood Boulevard. That same year he would star in the movie I am Legend.
Throughout his career he has declined many other leading roles in films As Mr. And Mrs. Smith and Charlie and the Chocolate Factory and has also been interested in suggestions such as the desire expressed by former President Obama, wanting him to represent him in a movie of his life. Will Smith has not stopped generating expectation in each role that he embodies. His extensive filmography demonstrates the considerable work he developed to fulfill his two great dreams: to be a recognized singer and actor.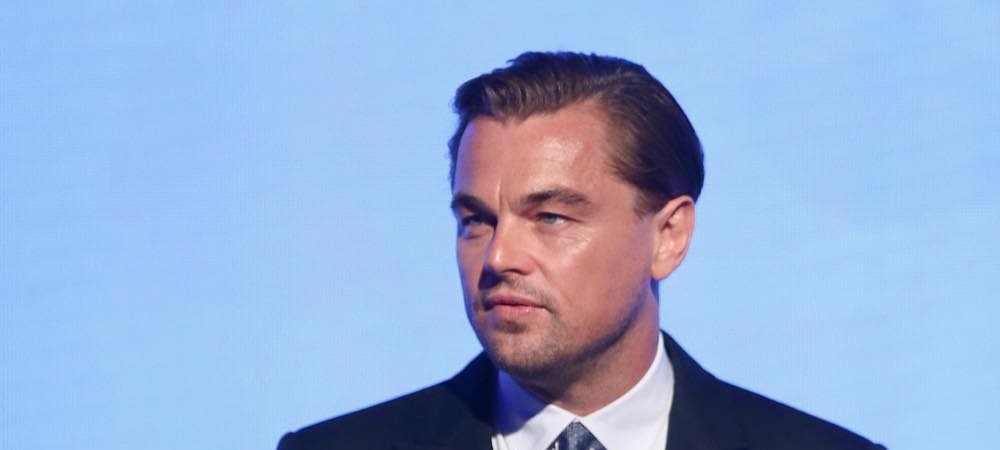 Biography of Leonardo DiCaprio
Leonardo Wilhelm DiCaprio is a renowned actor and film producer who has won numerous awards within the film industry. He was born on November 11, 1974, in Hollywood, Los Angeles, California, United States.
DiCaprio is an only child of Irmelin Indenbirken, a secretary born in Germany, and George DiCaprio, an underground comic artist and producer/distributor of comics. On his father's side, he has half-Italian (from Naples) and half-German (from Bavaria) ancestry. On the other hand, on his mother's side, his grandfather Wilhelm Indenbirken was German and his grandmother Helene Indenbirken was a German citizen born in Russia under the name Yelena Smirnova.
He was named Leonardo because, while his pregnant mother was looking closely at a painting by the great artist Leonardo da Vinci in a museum, DiCaprio gave a strong kick inside her belly. His parents divorced when he was only one year old, and they shared custody of Leonardo until 1997.
Studies, beginnings in acting.
As for his education, he did not attend university and only took basic courses at John Marshall High School in Los Angeles. His career in the world of image and acting began when he followed his older stepbrother, Adam Farrar, in television advertising, starring in a commercial for the Matchbox car brand at the age of fourteen and subsequently participating in educational films. At the age of five, he was also part of the children's television series "Romper Room", but had to leave it as it was detrimental to him.
"1990 – 1991: Debut in television and cinema"
In 1990, he made his true television debut when he was cast to be a part of the "Parenthood" ensemble, a series based on the film of the same name. He then landed minor roles in several series, including "The New Lassie" and "Roseanne," as well as a brief part in "Santa Barbara." His work in "Parenthood" and "Santa Barbara" earned him a nomination for the Young Artist Award for Best Young Actor. His big screen debut came in 1991 with the science fiction and horror movie "Critters." Later on, he became a recurring member of the cast of the ABC sitcom "Growing Pains," playing Luke Brower. However, DiCaprio didn't achieve success in the film industry until 1992, when he was selected by Robert De Niro from among 400 young actors for the lead role in "This Boy's Life," which also starred Ellen Barkin and De Niro himself.
1993 – 1996
Later, in 1993, DiCaprio played the mentally disabled younger brother of Johnny Depp in "What's Eating Gilbert Grape." The film's director, Lasse Hallström, admitted that he initially sought a less attractive actor, but he decided on DiCaprio because he had become "the most observant actor" among all who auditioned. The film was a great financial and critical success, resulting in Leonardo being highly praised for his performance, which led to him being awarded the National Board of Review for Best Supporting Actor and nominated for an Academy Award and a Golden Globe. Subsequently, he had roles in films such as "The Quick and the Dead" (1995) and was one of the leads in "Romeo + Juliet" (1996).
But his big break came with director James Cameron, who offered him the lead male role in Titanic (1997), a movie that not only won a considerable number of Academy Awards but also became a social phenomenon. Afterwards, DiCaprio gained greater acceptance in the cinematic world, so he was part of numerous films such as:
The Man in the Iron Mask (1998)
The Beach (2000)
Catch Me If You Can (2002)
The Aviator (2004)
The Assassination of Richard Nixon (2004)
Blood Diamond (2006)
Gardener of Eden (2007)
Body of Lies (2008)
Orphan (2009, as producer)
Shutter Island (2010)
Inception (2010)
Django Unchained (2012)
The Great Gatsby (2013)
Runner Runner (2013)
The Wolf of Wall Street (2013)
The Revenant (2015)
The Audition (2015).
Curiosities
Interestingly, he was nominated for an Oscar five times: Best Supporting Actor for What's Eating Gilbert Grape, Best Actor for The Aviator, Blood Diamond and The Wolf of Wall Street. This generated a lot of jokes and talk of a supposed "curse" in Hollywood. But in 2015, he finally won the award thanks to his great performance in "The Revenant".
It should also be noted that DiCaprio is a committed environmentalist who has received praise from environmental groups for choosing to fly on commercial flights instead of private planes like most celebrities, and for driving an electric hybrid vehicle and having solar panels in his home.