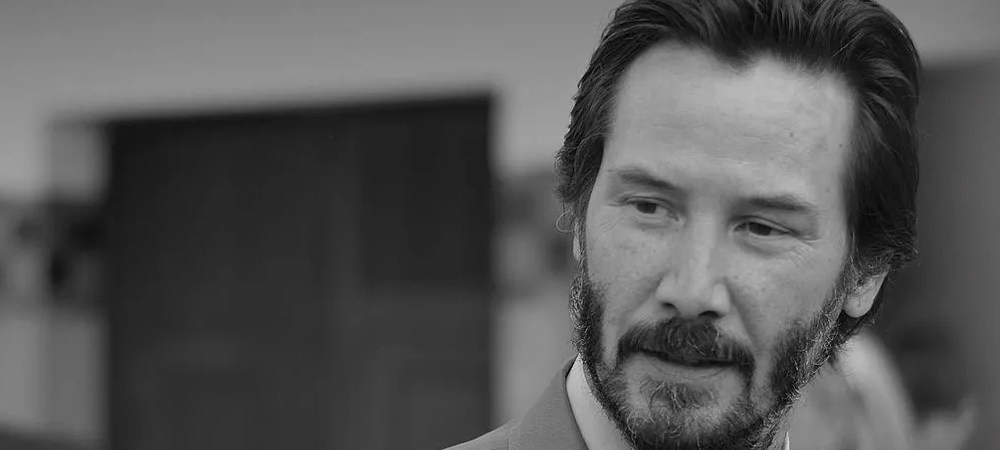 Personal information
Full name

Keanu Charles Reeves

Birthdate

September 2, 1964

Age
58 years old
Occupation

Actor and director

Nationality

U.S

Couple

Alexandra Grant

Height
6 feet 1¼ inches (186 cm)
Parents

Patricia Taylor and Samuel Nowlin Reeves

Zodiac sign
Virgo
Keanu Reeves Biography
Keanu Charles Reeves (September 2, 1964) Born in Beirut, Lebanon. Lebanese-born American actor and director. Known for his performances in The Matrix (1999-2003) and John Wick (2014). He studied at Toronto's High School For The Performing Arts and was part of The Second City theater company.
He began on television with the series Going Great (1982) and Hangin 'In (1984) and made his film debut with Robert Fortier's One Step Away (1985). In 1986, he made his Hollywood debut in the film Youngblood and in 1991 he rose to fame with My Private Idaho, a drama in which he worked with James Russo. This was followed by major productions such as The Matrix (1999-2003), Maximum Speed ​​(1994), Constantine (2005), The Lake House (2006), John Wick (2014), and The Dark Side of Desire (2015). Reeves is currently considered one of the most versatile actors on the big screen.
Early life
Keanu is the son of British designer Patricia Taylor and Hawaiian geologist Samuel Nowlin Reeves. Despite being born in Lebanon, Reeves grew up in Canada and the United States. His father left the family when he was only two years old; soon after his parents' divorce, he lived with different father figures such as theater director Paul Aaron and manager Robert Miller. Back then, Reeves and his mother were constantly shifting from one location to another between the United States and Canada.
As a child, he played hockey and participated in plays. Interested primarily in the performing arts, he studied acting at the prestigious Toronto's High School For The Performing Arts and soon after joined The Second City theater company. With this, he gained experience, participating in numerous theatrical productions. Already in the 80s, he would take his first steps in the world of television, appearing in series such as Going Great (1982), Hangin 'In (1984), Night Heat (1985) and Comedy Factory (1985). That same year, he made his Canadian film debut with One Step Away (1985), by Robert Fortier, a drama in which he starred with Diana Belshaw and Kathleen Fee.
Career
Determined to reach a new level in his career, he moved to Los Angeles, where shortly thereafter he shot his first Hollywood film Youngblood (1986). Peter Markle's drama in which he shared credits with Rob Lowe and Patrick Swayze. That same year, he was seen in the telefilms Act of Vengeance, The Brotherhood of Justice and Under the Influence. He also worked on Disneyland and Flying, a drama in which he shared credits with Olivia d 'Abo. By the end of the 80s, he would begin to gain recognition playing important roles such as Chevalier Danceny in Dangerous Relationships (1988) and Ted Logan in Bill and Ted (1989).
Having gained recognition in the 1980s, Reeves managed to establish himself on the Hollywood scene with the films Love you to death (1990) by Lawrence Kasdan and Pointbreak (1991) by Kathryn Bigelow. That same year he rose to fame playing the role of Scott Favor in My Private Idaho (1991), a Gus Van Sant drama in which he shared the scene with James Russo and his friend River Phoenix. Over this decade he would work on numerous commercial successes such as Bram Stoker's Dracula (1992), by Francis Ford Coppola, and Jan de Bont's Maximum Speed ​​(1994), sharing the latter role with Sandra Bullock.
The Matrix success

At the end of the 90s, he would play Neo in Matrix (1999), a science fiction film that marked a before and after in the young actor's career since, from that moment, Reeves became one of the most sought-after actors on the Hollywood scene.
After replaying Neo in The Matrix Reloaded (2003) and The Matrix Revolutions (2003), Reeves starred in Constantine (2005), a Francis Lawrence action thriller that was inspired by the DC comic Hellblazer and featured performances by Rachel Weisz, Tilda Swinton, and Pruitt Taylor Vince. Later, he worked with Sandra Bullock in The Lake House (2006) and with Winona Ryder in A scanner darkly (2006). He was seen often in Street Kings(2008) and The Day that Earth Stood Still (2008), a remake of the Robert Wise film.
In 2013, he starred in the fantasy film about Ako's loyal ronins, 47 Ronin, and directed his first feature film Man of Tai Chi.
John Wick saga
A year later, he first played hitman John Wick in the saga of the same name. Currently, this saga has three installments: John Wick (2014), John Wick: Pacto De Sangre (2017) and John Wick – Chapter 3: Parabellum (2019).
Keanu Reeves also acted in The Neon Demon (2016), Siberia (2018), and the series Swedish Dicks (2016-18). He is currently recording Bill & Ted Face the Music, John Wick: Chapter 4 and Past Midnight.
Personal life
After almost two decades of singleness, Revees made public his relationship with visual artist Alexandra Grant on November 6, 2019, at the LACMA Art + Film Gala to which he was accompanied by the artist. It is worth mentioning that Reeves had a difficult time in 1999, the year in which his then-girlfriend Jennifer Syme gave birth to his daughter, Ava, who was born dead. The pain caused by the loss led to Syme and Reeves parting ways, despite their love for each other. Two years later, Syme died in a traffic accident, a fact that deeply affected the actor; since then no partner has been known to him.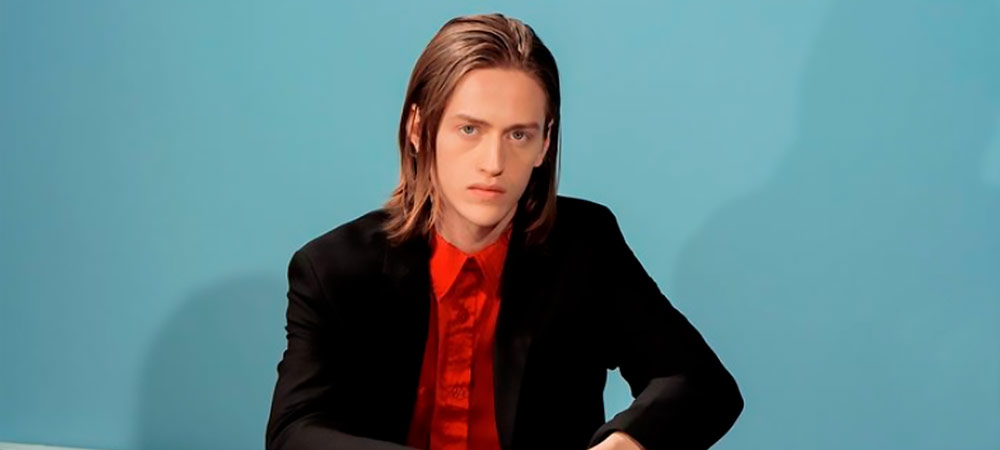 Biography of Percy Hynes White
Percy Hynes White (October 8, 2001), also known as Percy White, is a Canadian actor. He is recognized for playing Xavier in the acclaimed Netflix series "Merlin."
Early Years
Percy Hynes White is from St. John's, Newfoundland and Labrador, Canada. He is the product of the union between the talented writer, actor, and director Joel Thomas Hynes and the prominent writer and actress, Sherry White. Both are recognized in the entertainment world and their son wanted to follow in their footsteps.
Beginnings
Growing up in a home surrounded by an artistic environment, Percy developed an early interest in acting. This led him to make the decision to attend a theater school in St. John's for two years, where he could perfect his skills and prepare for his career in the acting world. From a very young age, Percy began acting in theater productions, at the age of 5, which allowed him to acquire experience and confidence on stage from an early age.
In 2008, Percy made his film debut with the role of the young version of Keith Kavanagh in the film "Down To The Dirt." On this occasion, he had the opportunity to share the screen with his father, Joel Thomas Hynes, who played the adult character of Keith Kavanagh. Additionally, his mother, Sherry White, also participated in the production of the film as a dialogue writer, making this experience even more special for him. The film was a great success and served as a platform for the growth of his career in the film world.
The following year, Percy had the opportunity to play the character of Takeout Boy in the film "Crackie." On this occasion, he again had the opportunity to work alongside his father, Joel, who played the character of Duffy in this production.
One of Percy Hynes White's most notable roles is in the television series "The Gifted." In this production, he plays Andy Strucker, a young mutant who is forced to flee from authorities and join a group of mutants in a fight against discrimination and oppression. As the series progresses, Andy struggles with his identity as a mutant and his relationship with his twin sister Lauren (played by Natalie Alyn Lind), who also has supernatural abilities. Additionally, he faces ethical and moral challenges, becoming a leader among the mutants and fighting for their survival and that of his family.
His fame internationalized when in 2022 he played Xavier Thorpe in the Netflix series "Merlin". In this series he shared the set with Jenna Ortega, Catherine Zeta-Jones, Christina Ricci, Luis Guzmán, Gwendoline Christie, Emma Myers, Hunter Doohan, and Joy Sunday.
Jenna Ortega and Percy are working on another project together. This time, both have been chosen as the lead actors to star in the romantic film "Winter Spring Summer or Fall".
Personal Life
Currently, it has not been officially confirmed if Percy Hynes White is in a romantic relationship. However, some recent photographs have appeared in the media and on social media, showing the actor embracing actress Jenna Ortega. Despite this, both he and she have made no official comment on the matter, so it cannot be confirmed for sure if there is any kind of romantic relationship between them.
Allegations: 2023
As of 2023, actor Percy Hynes White is involved in several public allegations of being racist, sexist, having abused minors, and sending intimate images.
Many of his victims have spoken out through virtual platforms, making captures and their testimony public. Some minors comment that when the actor attended high school, he and his friends would drug and abuse women.
In other accusations, other young women say they were threatened with death and also received insults from him after they rejected him.
One of the victims stated that the actor allowed a known person to abuse her in his basement.
It is important to note that these are just allegations and it is not confirmed if they are true or not. It is also important to give the accused the opportunity to defend themselves and have a fair trial.
abro hilo de todo lo que está pasando con percy hynes white (xavier en wednesday) porque todo está en inglés y todos tienen que saber lo que hizo alguien que tiene un papel tan importante en una serie mainstream 🧵

// SA, descripciones de SA, salir con menores, manipulación pic.twitter.com/DODRKWDBcU

— ☆ (@i5yaksha) January 19, 2023
At the moment, Percy has remained silent and has only limited his comments on social media. Internet users are calling for the actor to not be able to resume his role as Xavier in the acclaimed Netflix series "Merlin" due to these allegations.
Filmography
Acting works done by Percy Hynes White are:
Movies
"Down To The Dirt" (2008).
"Crackie" (2009).
"Cast No Shadow" (2014).
"Night at the Museum: Secret of the Tomb" (2014).
"A Christmas Horror Story" (2015).
"Rupture" (2016).
"Edge Of Winter" (2016).
"Milton's Secret" (2016).
"At First Light" (2018).
"Our House" (2018).
"Age Of Summer" (2018).
"I Like Movies" (2022).
TV shows / Series
"The Slattery Street Crockers" (2013).
"Rookie Blue" (2014).
"Murdoch Mysteries" (2014-2015).
"Odd Squad" (2015-2016).
"Defiance" (2015).
"Saving Hope" (2015).
"Between" (2015-2016).
"11.22.63" (2016).
"The Gifted" (2017-2019).
"The Twilight Zone" (2019).
"Transplant" (2020).
"A Killer In My Home" (2020).
"Pretty Hard Cases" (2021).
"Nurses" (2021).
"Merlina" (2022).