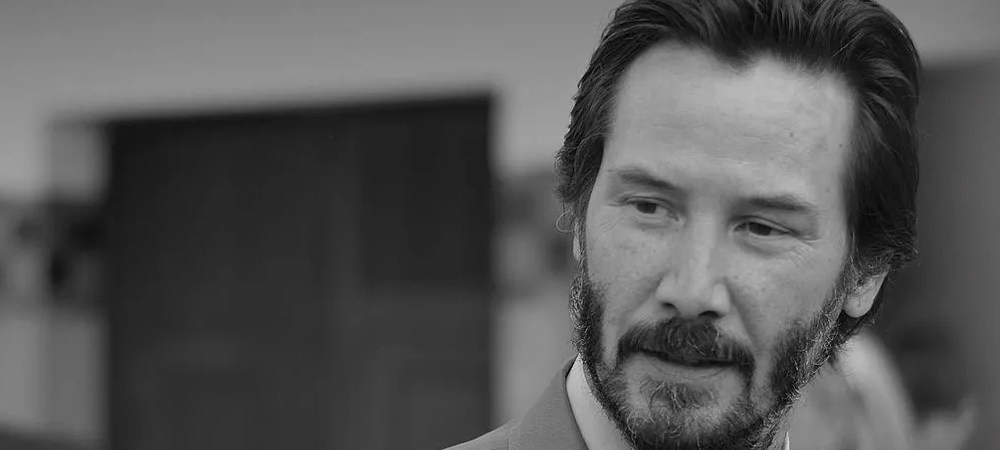 Personal information
Full name

Keanu Charles Reeves

Birthdate

September 2, 1964

Age
58 years old
Occupation

Actor and director

Nationality

U.S

Couple

Alexandra Grant

Height
6 feet 1¼ inches (186 cm)
Parents

Patricia Taylor and Samuel Nowlin Reeves

Zodiac sign
Virgo
Keanu Reeves Biography
Keanu Charles Reeves (September 2, 1964) Born in Beirut, Lebanon. Lebanese-born American actor and director. Known for his performances in The Matrix (1999-2003) and John Wick (2014). He studied at Toronto's High School For The Performing Arts and was part of The Second City theater company.
He began on television with the series Going Great (1982) and Hangin 'In (1984) and made his film debut with Robert Fortier's One Step Away (1985). In 1986, he made his Hollywood debut in the film Youngblood and in 1991 he rose to fame with My Private Idaho, a drama in which he worked with James Russo. This was followed by major productions such as The Matrix (1999-2003), Maximum Speed ​​(1994), Constantine (2005), The Lake House (2006), John Wick (2014), and The Dark Side of Desire (2015). Reeves is currently considered one of the most versatile actors on the big screen.
Early life
Keanu is the son of British designer Patricia Taylor and Hawaiian geologist Samuel Nowlin Reeves. Despite being born in Lebanon, Reeves grew up in Canada and the United States. His father left the family when he was only two years old; soon after his parents' divorce, he lived with different father figures such as theater director Paul Aaron and manager Robert Miller. Back then, Reeves and his mother were constantly shifting from one location to another between the United States and Canada.
As a child, he played hockey and participated in plays. Interested primarily in the performing arts, he studied acting at the prestigious Toronto's High School For The Performing Arts and soon after joined The Second City theater company. With this, he gained experience, participating in numerous theatrical productions. Already in the 80s, he would take his first steps in the world of television, appearing in series such as Going Great (1982), Hangin 'In (1984), Night Heat (1985) and Comedy Factory (1985). That same year, he made his Canadian film debut with One Step Away (1985), by Robert Fortier, a drama in which he starred with Diana Belshaw and Kathleen Fee.
Career
Determined to reach a new level in his career, he moved to Los Angeles, where shortly thereafter he shot his first Hollywood film Youngblood (1986). Peter Markle's drama in which he shared credits with Rob Lowe and Patrick Swayze. That same year, he was seen in the telefilms Act of Vengeance, The Brotherhood of Justice and Under the Influence. He also worked on Disneyland and Flying, a drama in which he shared credits with Olivia d 'Abo. By the end of the 80s, he would begin to gain recognition playing important roles such as Chevalier Danceny in Dangerous Relationships (1988) and Ted Logan in Bill and Ted (1989).
Having gained recognition in the 1980s, Reeves managed to establish himself on the Hollywood scene with the films Love you to death (1990) by Lawrence Kasdan and Pointbreak (1991) by Kathryn Bigelow. That same year he rose to fame playing the role of Scott Favor in My Private Idaho (1991), a Gus Van Sant drama in which he shared the scene with James Russo and his friend River Phoenix. Over this decade he would work on numerous commercial successes such as Bram Stoker's Dracula (1992), by Francis Ford Coppola, and Jan de Bont's Maximum Speed ​​(1994), sharing the latter role with Sandra Bullock.
The Matrix success

At the end of the 90s, he would play Neo in Matrix (1999), a science fiction film that marked a before and after in the young actor's career since, from that moment, Reeves became one of the most sought-after actors on the Hollywood scene.
After replaying Neo in The Matrix Reloaded (2003) and The Matrix Revolutions (2003), Reeves starred in Constantine (2005), a Francis Lawrence action thriller that was inspired by the DC comic Hellblazer and featured performances by Rachel Weisz, Tilda Swinton, and Pruitt Taylor Vince. Later, he worked with Sandra Bullock in The Lake House (2006) and with Winona Ryder in A scanner darkly (2006). He was seen often in Street Kings(2008) and The Day that Earth Stood Still (2008), a remake of the Robert Wise film.
In 2013, he starred in the fantasy film about Ako's loyal ronins, 47 Ronin, and directed his first feature film Man of Tai Chi.
John Wick saga
A year later, he first played hitman John Wick in the saga of the same name. Currently, this saga has three installments: John Wick (2014), John Wick: Pacto De Sangre (2017) and John Wick – Chapter 3: Parabellum (2019).
Keanu Reeves also acted in The Neon Demon (2016), Siberia (2018), and the series Swedish Dicks (2016-18). He is currently recording Bill & Ted Face the Music, John Wick: Chapter 4 and Past Midnight.
Personal life
After almost two decades of singleness, Revees made public his relationship with visual artist Alexandra Grant on November 6, 2019, at the LACMA Art + Film Gala to which he was accompanied by the artist. It is worth mentioning that Reeves had a difficult time in 1999, the year in which his then-girlfriend Jennifer Syme gave birth to his daughter, Ava, who was born dead. The pain caused by the loss led to Syme and Reeves parting ways, despite their love for each other. Two years later, Syme died in a traffic accident, a fact that deeply affected the actor; since then no partner has been known to him.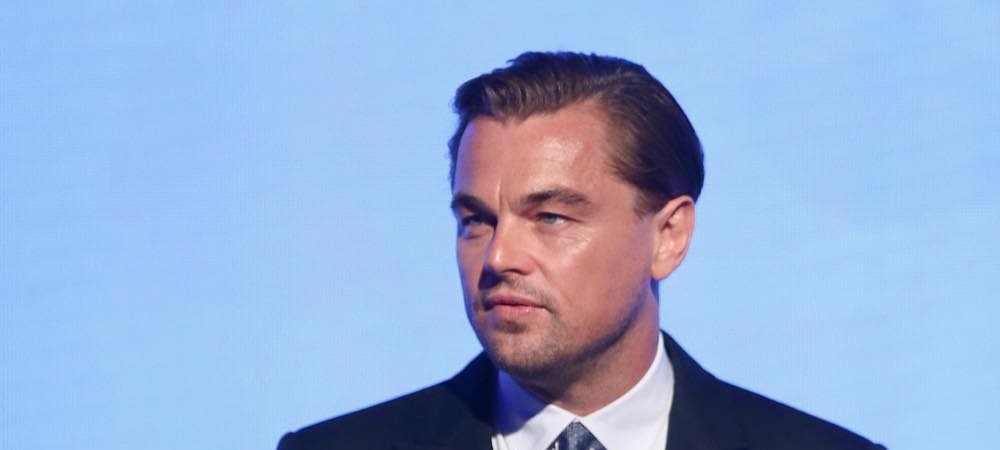 Biography of Leonardo DiCaprio
Leonardo Wilhelm DiCaprio is a renowned actor and film producer who has won numerous awards within the film industry. He was born on November 11, 1974, in Hollywood, Los Angeles, California, United States.
DiCaprio is an only child of Irmelin Indenbirken, a secretary born in Germany, and George DiCaprio, an underground comic artist and producer/distributor of comics. On his father's side, he has half-Italian (from Naples) and half-German (from Bavaria) ancestry. On the other hand, on his mother's side, his grandfather Wilhelm Indenbirken was German and his grandmother Helene Indenbirken was a German citizen born in Russia under the name Yelena Smirnova.
He was named Leonardo because, while his pregnant mother was looking closely at a painting by the great artist Leonardo da Vinci in a museum, DiCaprio gave a strong kick inside her belly. His parents divorced when he was only one year old, and they shared custody of Leonardo until 1997.
Studies, beginnings in acting.
As for his education, he did not attend university and only took basic courses at John Marshall High School in Los Angeles. His career in the world of image and acting began when he followed his older stepbrother, Adam Farrar, in television advertising, starring in a commercial for the Matchbox car brand at the age of fourteen and subsequently participating in educational films. At the age of five, he was also part of the children's television series "Romper Room", but had to leave it as it was detrimental to him.
"1990 – 1991: Debut in television and cinema"
In 1990, he made his true television debut when he was cast to be a part of the "Parenthood" ensemble, a series based on the film of the same name. He then landed minor roles in several series, including "The New Lassie" and "Roseanne," as well as a brief part in "Santa Barbara." His work in "Parenthood" and "Santa Barbara" earned him a nomination for the Young Artist Award for Best Young Actor. His big screen debut came in 1991 with the science fiction and horror movie "Critters." Later on, he became a recurring member of the cast of the ABC sitcom "Growing Pains," playing Luke Brower. However, DiCaprio didn't achieve success in the film industry until 1992, when he was selected by Robert De Niro from among 400 young actors for the lead role in "This Boy's Life," which also starred Ellen Barkin and De Niro himself.
1993 – 1996
Later, in 1993, DiCaprio played the mentally disabled younger brother of Johnny Depp in "What's Eating Gilbert Grape." The film's director, Lasse Hallström, admitted that he initially sought a less attractive actor, but he decided on DiCaprio because he had become "the most observant actor" among all who auditioned. The film was a great financial and critical success, resulting in Leonardo being highly praised for his performance, which led to him being awarded the National Board of Review for Best Supporting Actor and nominated for an Academy Award and a Golden Globe. Subsequently, he had roles in films such as "The Quick and the Dead" (1995) and was one of the leads in "Romeo + Juliet" (1996).
But his big break came with director James Cameron, who offered him the lead male role in Titanic (1997), a movie that not only won a considerable number of Academy Awards but also became a social phenomenon. Afterwards, DiCaprio gained greater acceptance in the cinematic world, so he was part of numerous films such as:
The Man in the Iron Mask (1998)
The Beach (2000)
Catch Me If You Can (2002)
The Aviator (2004)
The Assassination of Richard Nixon (2004)
Blood Diamond (2006)
Gardener of Eden (2007)
Body of Lies (2008)
Orphan (2009, as producer)
Shutter Island (2010)
Inception (2010)
Django Unchained (2012)
The Great Gatsby (2013)
Runner Runner (2013)
The Wolf of Wall Street (2013)
The Revenant (2015)
The Audition (2015).
Curiosities
Interestingly, he was nominated for an Oscar five times: Best Supporting Actor for What's Eating Gilbert Grape, Best Actor for The Aviator, Blood Diamond and The Wolf of Wall Street. This generated a lot of jokes and talk of a supposed "curse" in Hollywood. But in 2015, he finally won the award thanks to his great performance in "The Revenant".
It should also be noted that DiCaprio is a committed environmentalist who has received praise from environmental groups for choosing to fly on commercial flights instead of private planes like most celebrities, and for driving an electric hybrid vehicle and having solar panels in his home.