Ryan Gosling biography
Ryan Thomas Gosling (November 12, 1980) actor. He was born in London, Ontario. Although he spent most his childhood in Cornwall. His mother is Donna, a secretary, and his father, Thomas Gosling, was employed in a paper factory. His parents raised him under the Mormon religion. Unfortunately, he had to experience the separation of his parents when he was a child. The upbringing with his mother and sister served him well for his acting career because he can easily think and understand women. Since childhood, he acquired a great taste for acting and also for singing.
Sometimes he sang with his brother at weddings. He became popular with a tribute to Elvis Presley. This got the admiration of your locality. He was also part of a local dance company. However, for being an integral artist, he was invited to attend an audition to get the role in The Mickey Mouse Club. So, with only twelve years, he had to temporarily move to Florida. His experience in school was not the best, he was always left out by his classmates and he was also a victim of bullying at school. This situation caused that when he reached adolescence he turned violent, was strongly influenced by Rambo: First Blood, brought meat knives to school and attacked several children during recess.
Academically, the situation was not better either, he had problems learning: he was diagnosed with attention deficit disorder. Given this, the young man decided to focus on acting. Although his mother insisted on admitting him to a school for students with special needs. But this did not work either, so his mother quit her job and decided to educate him at home for a year. Finally, Gosling at age 17 focused completely on his acting career. His admiration for Marlon Brando led him to develop an accent different from that of the Canadian boys. Then, he built a friendship with Justin Timberlake.
In 1996 he made his debut on the big screen with Frankenstein and me. Two years later, Young Hercules recorded in New Zealand, a series with which he achieved some popularity. Then, he achieved a role in the world of Hollywood in Titans: They Made History (2000), where he had the opportunity to act with Denzel Washington. Thanks to his good performance he was called to be the protagonist in The Believer, directed by Henry Bean, and with which he received very good reviews. In 2002 he worked with Sandra Bullock in Murder 1, 2, 3, whom he dated.
That same year he performed in The Slaughter Rule. A role that assured him to reaffirm his fame was The Notebook (2004) that he starred with Rachel McAdams. This film not only won international fame but also a courtship with Rachel McAdams. However, in 2005 he worked with Naomi Watts and Ewan McGregor in the film Stay, really this movie was not accepted and received very bad comments. He gave life to a teacher in Half Nelson (2006), the interesting thing was that this teacher was a drug addict and around this happens several situations. The same year he was with Anthony Hopkins in Fracture.
Gosling decided to take time off the screens for a few months, on his return we saw him in Blue Valentine (2010), along with Michelle Williams. He then debuted in comedy in 2011 with Crazy, Stupid, Love, then starred in the thriller Drive and the political drama The Ides of March. The year 2013 was very productive for the actor, he starred in the thriller Gangster Squad, also in the drama The Place Beyond the Pines, and Only God Forgives. After a while, he decided to venture into the world of film direction and debuted with Lost River film released in 2014.
He did not leave the music aside, and for that reason, it is noteworthy that in 2007 he recorded a solo album under the name Put Me In the Car. And later, he formed the band Dead Man's Bones that same year. After a good time alone, Gosling got involved with Sandra Bullock, a relationship that lasted a year and ended in 2014; I had previously had a short relationship with actress Rachel McAdams. Then, he was the father of Esmeralda Amada Gosling who had with Eva Mendes. The couple, who joined in 2011, kept the pregnancy secret for a long period of time.
From that moment to date the Canadian actor has acted in: The Nice Guys (2016), La La Land (2016), Weightless (2017), Blade Runner (2017) and First Man (2018). Recently, he was a father for the second time. Really, he is a man who prefers to have his love relationship in reserve and that is why he is not accompanied by Mendes, although he was his companion in the ceremony of the Oscars 2017. The above does not mean that they have a bad relationship, on the contrary, he assures that they are a very united couple.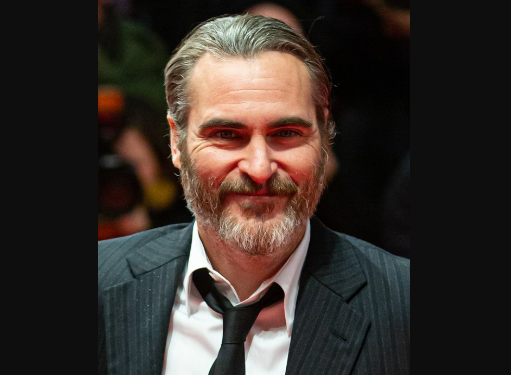 Joaquin Phoenix Biography
Joaquin Rafael Phoenix (October 28, 1974) He was born in San Juan, Puerto Rico. American actor, recognized for his performance in the films Gladiator (2000), Walk the Line (2005), Her (2013), María Magdalena (2018) and Joker (2019). Phoenix made his first appearance as a child actor in the film Space Camp (1986), by director Harry Winer and a year later he got his first starring character in the drama Russkies (1987). After leaving the big screen due to the death of his brother, he returned playing the young rebel Jimmy Emmett into Die For (1995). His obvious interpretive talent led him to become one of the most prominent actors in Hollywood cinema.
Family and beginnings
He was born into a family of missionaries and artists; his parents were the American missionaries of the "Church of God" John Bottom and Arlyn Dunitz. In the early 1970s, they were based in Puerto Rico with their children Rain, River, Liberty, and Joaquin. Three years after Joaquin was born, the family moved to Los Angeles (United States) to provide a specialized arts education for their children. A year after settling in Los Angeles, the last daughter of the family, Summer, was born.
All the brothers of Phoenix were dedicated to the interpretation from an early age, their first works were appearances in commercials and series of television. At that time Phoenix became known by the artistic name Leaf (leaf), probably influenced by the names of his brothers, Summer, River, Rain and Liberty. After appearing in small commercials, he was hired to play his first role in director Harry Winer's film, Space Camp (1986).
Acting career
Phoenix debuted at age ten in Space Camp (1986), a film in which he played Max Graham, a boy passionate about the stars and a Star Wars fan. The following year, he got his first star in Rick Rosenthal's drama, Russkies (1987), a film in which his younger sister, Summer, also worked. Two years later his career as a child actor was consolidated thanks to his appearance in the dramatic comedy, Parenthood (1989), directed by Ron Howard. After standing out in the eighties, Phoenix moved away from the world of acting for several years to move with his parents to Mexico and Cuba.
Phoenix became news in 1993, because of the tragic death of his brother River, due to an overdose. It was Phoenix who called for emergencies during the tragic event. River's death deeply affected the actor, who was reluctant to return to the world of acting, however, the insistence of his friends and family motivated him to return to acting. He returned as Joaquin Phoenix playing the young rebel Jimmy Emmett in To Die For (1995), a film in which he shared set with Nicole Kidman, Matt Dillon, Casey Affleck, and Alison Folland, among others. His interpretation of the film received excellent reviews, which made him one of the most prominent young stars of the time.
Two years later he appeared in Inventing the Abbotts (1997), a film in which he met actress Liv Tyler, with whom he dated until 1998. He also worked with it in U Turn (1997). He played Lewis McBride in Return to Paradise (1998), Clay Bidwell in Clay Pigeons (1998) and Max California in 8MM (1999). Later he appeared in The Yards (2000), playing Willie Gutierrez and shortly thereafter he was seen playing the Roman emperor Commodus in Gladiator (2000). His excellent interpretation of the Roman leader was exalted by critics and was even nominated for an Oscar and the Golden Globes as best supporting actor.
In 2005, he played the renowned singer Johnny Cash in the movie Walk the Line (2005), directed by James Mangold, in which he shared set with actresses Reese Witherspoon and Ginnifer Goodwin. Two years later he appeared in the films We Own the Night (2007) and Reservation Road (2007), followed by Two Lovers (2008) by James Gray, in which he played Leonard Kraditor. In late 2008, Phoenix announced his retirement from the world of acting to devote himself to music, however, he continued to work as a producer and actor in some films sporadically.
Two years after announcing his retirement, he presented at the Venice Festival the documentary I'm Still Here (2010), along with Casey Affleck. Years later he played Freddie Quell in the film The Master (2012), directed by Paul Thomas Anderson. That same year he was awarded the Volpi Cup for best actor, along with Philip Seymour Hoffman.
The following year he was the protagonist of the film Her (2013), directed by Spike Jonze, later worked with Paul Thomas on the adaptation of the book Inherent Vice by Thomas Pynchon. In 2017, he appeared in Lynne Ramsay's film, You Were Never Really Here (2017), playing Joe, for this role he won the award for best actor at the Cannes Film Festival.
In late 2018, Warner Bros announced that Phoenix would play the Joker in the film directed by Todd Phillips. In 2019, some news about the progress of the film and the appearance of the Joker have been published. This new film about the Joker promises to show the darker side of Gotham's fun and terrifying villain.