Princess Margaret, Countess of Snowdon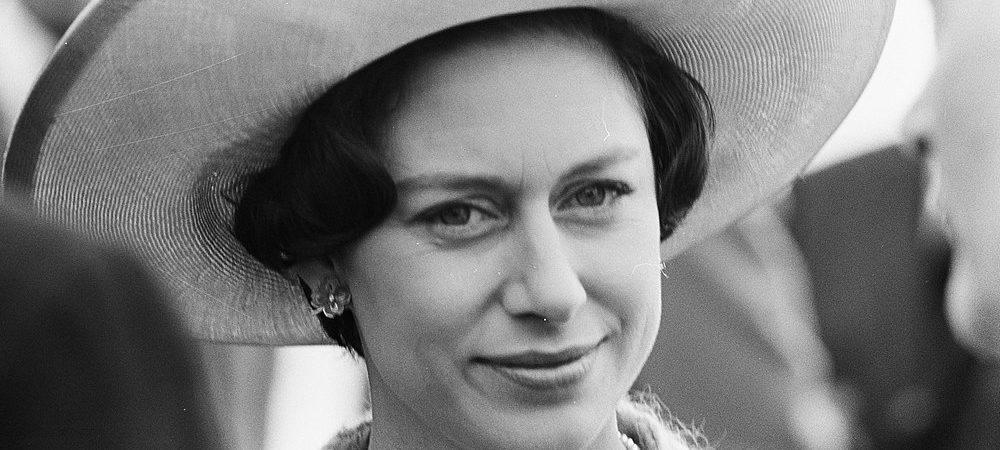 Personal information
Full name

Margaret Rose

Birthdate

August 21, 1930

Date of death

February 9, 2002

Cause of death
A cerebral vascular problem
Occupation

Princess and Countess of Snowdon

Nationality

British

Spouse

Antony Armstrong-Jones (1960-1978)

Parents

Prince Albert duke of York and Elizabeth Duchess of York
Princess Margaret, Countess of Snowdon Biography
Margaret Rose (August 21, 1930 – February 9, 2002) was born at Glamis Castle in Scotland. Her parents were Prince Albert, Duke of York, and her mother was Elizabeth, Duchess of York. Because of her royal lineage, Margaret received the treatment of Royal Highness. Her baptism was a huge event and it was led by Cosmo Lang, Archbishop of Canterbury and it was carried out in the Private Chapel of Buckingham Palace on October 30, 1930. She was privately educated by a governess, named Marion Crawford. In 1936, her father rose to George VI after her uncle King Edward VIII abdicated the throne. She attended the coronation of her parents in 1937.
Early life
During World War II, Margaret remained at Windsor Castle. On February 6, 1952, her father died, and her older sister became Queen Elizabeth II. In her youth she met Colonel Townsend with whom she had an affair, this union was the target of much criticism and controversy for her failure. Despite his honorable military career, he had no chance of marrying the princess, because he was a divorced man, and her relationship caused great controversy in the 1950s.
Love life and marriage
The young woman had several lovers, including the future Canadian Prime Minister John Napier Turner. It was until May 16, 1960, that Margarita surprisingly married photographer Antony Armstrong-Jones, son of Ronald Armstrong-Jones and Anne Messel, at Westminster Abbey. In reality, no one was aware of this love, and it was never suspected that there was interest between the two. After the ceremony was approved by the Royal Household, this ceremony was described as a "modern" royal wedding, considered the first. It was televised in the UK. The Daily Express claims it had 300 million viewers around the world. After the honeymoon that lasted several weeks, they moved to Kensington Palace, where her son, David, would later be born.
In 1961, the princess's husband was awarded the title of Earl of Snowdon; for this reason, Margaret formally obtained the title of Princess Margaret, Countess of Snowdon. During the 1960s, they were known as the most glamorous British couple, and their daughter Sarah was born. Antony Armstrong-Jones was the first "commoner" to marry the daughter of a king for more than 400 years, but the marriage crisis was not long in coming. In less than ten years of relationship, the couple had grown apart and, after almost 20 years of marriage, they announced their divorce. The royalty questioned this situation a lot and assured that it was due to their past detached from the aristocracy. The princess continued to be one of the most desired women in England.
Despite the situation, the princess' family continued to have great affection for Tony. She got along very well with Prince Charles and adored Queen Elizabeth. But, the problems related to the lack of interest on the part of the princess began. Both had strong and defined personalities which prevented reaching an agreement. In 1962, Snowdon was appointed artistic advisor to The Sunday Times, a position he carried out with great responsibility and enthusiasm. This situation made the relationship even worse because he dedicated much more time to his work than to his family. Then infidelity came into the relationship.
Affairs
Margaret began to have encounters with Snowdon's friend from college, Anthony Barton, and later with Roddy Llewellyn, an 18-year-old gardener. In 1969, it became known that Snowdon had an extramarital affair with Mrs. Jacqueline Rufus-Isaacs. Their divorce was the first in the royalty since King Henry VIII in 1540. Despite their problems, the couple continued to maintain a close relationship. Before long, Snowdon married Lucy Lindsay-Hogg. His only daughter, Frances Armstrong-Jones, was born from this union. At the time he got divorced again and he had another child with journalist Melanie Cable-Alexander.
Later, a DNA test in 2004 confirmed that he had had a daughter, Polly Fry, shortly before he married Princess Margaret. she proved her paternity, but he denied any relationship to that issue.
Death
Princess Margaret, Countess of Snowdon, passed away on February 9, 2002, of a cerebral vascular problem at the age of 71. Her funeral was at the same time as the 50th anniversary of the burial of her father, King George VI.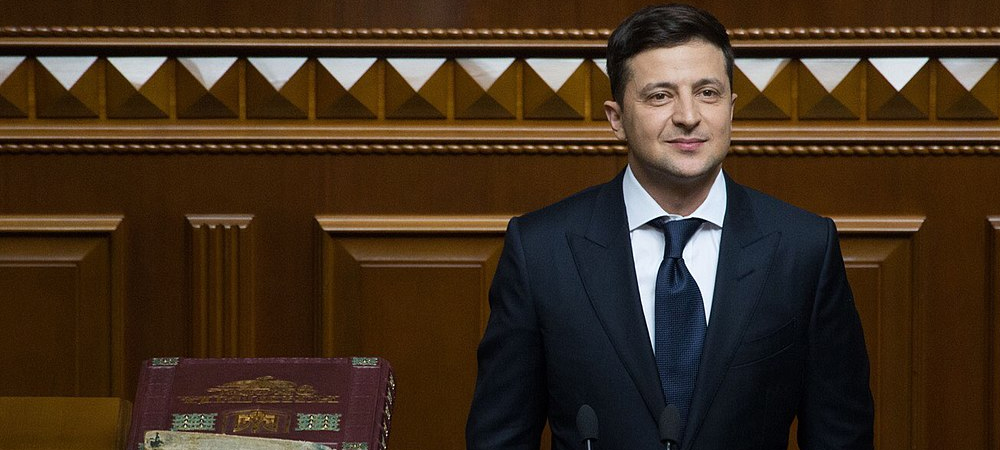 Volodimir Zelenski biography
Volodímir Oleksándrovich Zelenski (born January 25, 1978) is a Ukrainian actor, comedian, and politician. President of Ukraine. Zelenski is the son of Jewish parents and studied law, but his career eventually turned toward the arts. In university, he began acting in theater, and after graduating in 2003, he became one of the founders of Studio Kvartal 95, a production company derived from the theater group of which he was a member. From 2012 to 2015, Zelenski appeared in several feature films, and his fame exploded with the release of Servant of the People (2015), in which he played a teacher turned president. The movie became reality in 2019 when Zelenski succeeded Petró Poroshenko as President of Ukraine.
Early years.
Volodímir Zelensky was born in 1978 in Kryvyy Rih, a industrial city in southern Ukraine. As a child, his family moved to Erdenet, Mongolia for four years before returning to Kryvyy Rih. Zelensky attended school in this city and spoke Russian as a native language, but also became fluent in Ukrainian and English. In 1995, he began studying law at the National Economic University of Kiev at the local Kryvyy Rih Economic Institute campus. He graduated in 2000.
Career as an actor and comedian.
Although he was licensed to practice law, Zelenski chose a different path for his career. While still a student, he had become active in theater, which would become his primary focus. In 1997, his acting group, Kvartal 95, gained recognition by appearing in the televised finals of KVN, a popular improvisational comedy competition broadcast throughout the Commonwealth of Independent States. From then on, Zelensky and Kvartal 95 became regulars on KVN, appearing on the show until 2003. That same year, Zelensky co-founded Studio Kvartal 95, a production company that would become one of the most prolific and successful entertainment studios in Ukraine.
Zelensky served as the studio's artistic director from its inception until 2011, when he was appointed general producer of the Inter TV channel. Zelensky left Inter TV in 2012, but continued acting. From 2012 to 2015, he appeared in several feature films, including the historical farce Rzhevskiy vs. Napoleon (2012), as well as the comedies 8 First Dates (2012), Love in Vegas (2014), and 8 New Dates (2015)
Servant of the People (2015) and the path to the presidency.
In 2013, Zelensky returned to Kvartal 95 as artistic director, but his career in entertainment soon intersected with the seismic events that shook Ukrainian politics. In February 2014, then-President of Ukraine Viktor Yanukovych was overthrown after months of protests, after which he fled to Russia. Three months later Petro Poroshenko was elected as President of Ukraine. With a tumultuous political situation (following Russia's annexation of Crimea) and endemic corruption, Poroshenko struggled to pass modest reforms. It was in this context that Servant of the People premiered in October 2015. Zelensky starred in the film as Vasiliy Goloborodko, a history teacher who becomes an Internet phenomenon after being recorded by a student giving a passionate and profanity-laden speech against official corruption. The video paved the way for Goloborodko to become President of Ukraine, and the film provided a kind of roadmap for Zelensky's political aspirations. Anticipating this, in 2018 Kvartal 95 officially registered Servant of the People as a political party in Ukraine.
Ukrainian presidential election.
With the Ukrainian economy stalled, a war on the horizon, and Poroshenko's approval rating hovering around single digits, Zelensky emerged as one of the leading candidates for the Ukrainian presidency in the 2019 Ukrainian presidential election. However, his candidacy was threatened by his association with 1+1 Media owner Ihor Kolomoisky. His distancing from the businessman paid off. On March 31, 2019, Zelensky received over 30% of the vote in the first round, compared to Poroshenko's 16%. Later, in April, he faced off against Poroshenko and Russian President Vladimir Putin at the Olympic Stadium in Kiev. The Russian President failed to land any significant blows against Zelensky.
Ukrainian presidency
On April 21, 2019, Zelensky was elected President of Ukraine with 73% of the vote. Upon being elected, Zelensky quickly faced his first foreign policy challenge when Putin announced his decision to offer Russian passports to Ukrainian citizens in the separatist-controlled areas. The Russia-backed war on the border was entering its fifth year, with hundreds of thousands of Ukrainians displaced. Zelensky mocked the offer and responded with a Facebook post extending Ukrainian citizenship to Russians and others "suffering from authoritarian or corrupt regimes."
As Zelensky worked to build his new administration, ties with his former business partner came back under scrutiny. Kolomoisky had provided a valuable platform for Zelensky during the presidential campaign, though Zelensky promised not to grant him any special favors.
In September 2019, Zelensky found another problem in his administration when an informant in the US intelligence community filed a formal complaint about the actions of then-US President Donald Trump, regarding the alleged withholding of a significant package of military aid to Ukraine. In return for not investigating the alleged wrongdoing involving now-President Joe Biden and his son with Ukrainian politics.
Since tensions between Ukraine and Russia escalated in 2021, the US president has lent his full support to his Ukrainian counterpart.