Princess Margaret, Countess of Snowdon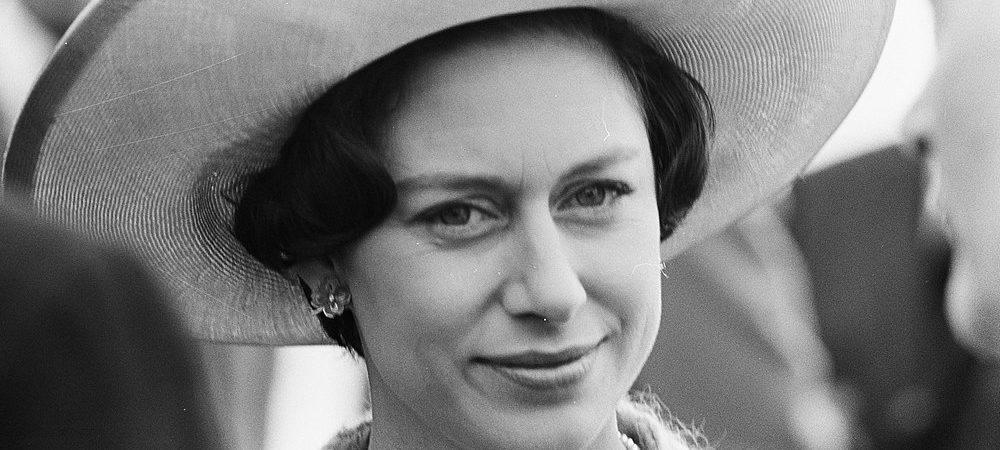 Personal information
Full name

Margaret Rose

Birthdate

August 21, 1930

Date of death

February 9, 2002

Cause of death
A cerebral vascular problem
Occupation

Princess and Countess of Snowdon

Nationality

British

Spouse

Antony Armstrong-Jones (1960-1978)

Parents

Prince Albert duke of York and Elizabeth Duchess of York
Princess Margaret, Countess of Snowdon Biography
Margaret Rose (August 21, 1930 – February 9, 2002) was born at Glamis Castle in Scotland. Her parents were Prince Albert, Duke of York, and her mother was Elizabeth, Duchess of York. Because of her royal lineage, Margaret received the treatment of Royal Highness. Her baptism was a huge event and it was led by Cosmo Lang, Archbishop of Canterbury and it was carried out in the Private Chapel of Buckingham Palace on October 30, 1930. She was privately educated by a governess, named Marion Crawford. In 1936, her father rose to George VI after her uncle King Edward VIII abdicated the throne. She attended the coronation of her parents in 1937.
Early life
During World War II, Margaret remained at Windsor Castle. On February 6, 1952, her father died, and her older sister became Queen Elizabeth II. In her youth she met Colonel Townsend with whom she had an affair, this union was the target of much criticism and controversy for her failure. Despite his honorable military career, he had no chance of marrying the princess, because he was a divorced man, and her relationship caused great controversy in the 1950s.
Love life and marriage
The young woman had several lovers, including the future Canadian Prime Minister John Napier Turner. It was until May 16, 1960, that Margarita surprisingly married photographer Antony Armstrong-Jones, son of Ronald Armstrong-Jones and Anne Messel, at Westminster Abbey. In reality, no one was aware of this love, and it was never suspected that there was interest between the two. After the ceremony was approved by the Royal Household, this ceremony was described as a "modern" royal wedding, considered the first. It was televised in the UK. The Daily Express claims it had 300 million viewers around the world. After the honeymoon that lasted several weeks, they moved to Kensington Palace, where her son, David, would later be born.
In 1961, the princess's husband was awarded the title of Earl of Snowdon; for this reason, Margaret formally obtained the title of Princess Margaret, Countess of Snowdon. During the 1960s, they were known as the most glamorous British couple, and their daughter Sarah was born. Antony Armstrong-Jones was the first "commoner" to marry the daughter of a king for more than 400 years, but the marriage crisis was not long in coming. In less than ten years of relationship, the couple had grown apart and, after almost 20 years of marriage, they announced their divorce. The royalty questioned this situation a lot and assured that it was due to their past detached from the aristocracy. The princess continued to be one of the most desired women in England.
Despite the situation, the princess' family continued to have great affection for Tony. She got along very well with Prince Charles and adored Queen Elizabeth. But, the problems related to the lack of interest on the part of the princess began. Both had strong and defined personalities which prevented reaching an agreement. In 1962, Snowdon was appointed artistic advisor to The Sunday Times, a position he carried out with great responsibility and enthusiasm. This situation made the relationship even worse because he dedicated much more time to his work than to his family. Then infidelity came into the relationship.
Affairs
Margaret began to have encounters with Snowdon's friend from college, Anthony Barton, and later with Roddy Llewellyn, an 18-year-old gardener. In 1969, it became known that Snowdon had an extramarital affair with Mrs. Jacqueline Rufus-Isaacs. Their divorce was the first in the royalty since King Henry VIII in 1540. Despite their problems, the couple continued to maintain a close relationship. Before long, Snowdon married Lucy Lindsay-Hogg. His only daughter, Frances Armstrong-Jones, was born from this union. At the time he got divorced again and he had another child with journalist Melanie Cable-Alexander.
Later, a DNA test in 2004 confirmed that he had had a daughter, Polly Fry, shortly before he married Princess Margaret. she proved her paternity, but he denied any relationship to that issue.
Death
Princess Margaret, Countess of Snowdon, passed away on February 9, 2002, of a cerebral vascular problem at the age of 71. Her funeral was at the same time as the 50th anniversary of the burial of her father, King George VI.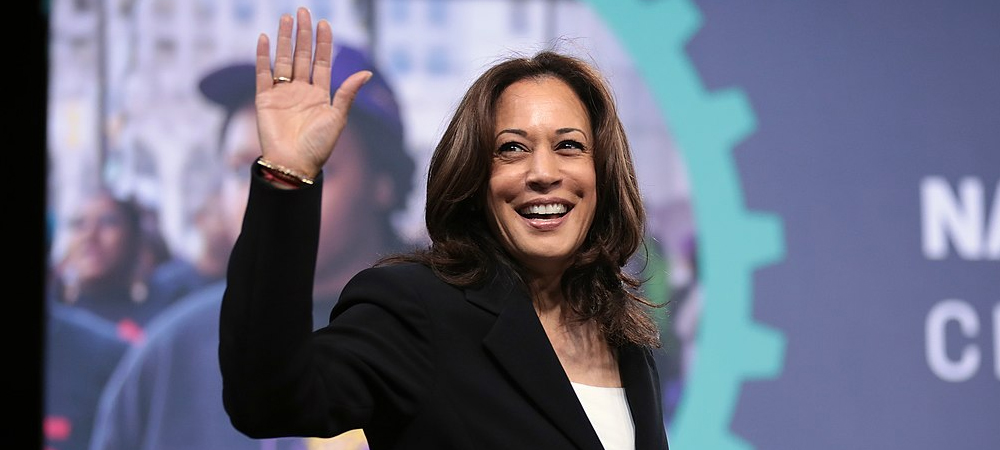 Kamala Harris Biography
Kamala Devi Harris (October 20, 1964) American lawyer and politician. The first woman of Jamaican and Indian descent to lead the San Francisco District Attorney's office and the California Department of Justice, and become the Vice President of the United States of America. She is currently a United States Senator from California. She also serves on the National Security Committee, the Judiciary Committee, and the Select Committee on Intelligence. She started her career with the Alameda County Attorney's Office and has a law degree. In 2019 she published the book The Truths We Hold: An American Journey.
Early life
She was born in Oakland, California, the daughter of Indian-American immigrant Shyamala Gopalan and Jamaican Donald J. Harris. Her mother is a breast cancer activist and researcher and her father is an economics professor. When she was very young, she experienced the struggle for civil rights, a fact that marked her. When her parents divorced, she and her sister (Maya) moved with her mother to Montreal, Canada. She studied high school there and then returned to the United States to start her law studies. She graduated in political science from Howard University in Washington and studied law at the Hastings College of Law at the University of California.
Career
Harris would begin her career working at the Alameda County Attorney's Office. She then specialized in child abuse cases and in 1998, she joined the San Francisco Attorney General's Office, where she headed the Career Criminals Unit and headed the Division for Children and Families. She was later elected San Francisco District Attorney (2003-11), a position she held for two terms, after being reelected in 2007. Among her achievements as a prosecutor, is the creation of the program Retomar el Camino, which provides study and employment opportunities to people who have committed a crime for the first time. Her excellent performance (not without criticism), augured a good political future for her.
San Francisco District Attorney's Office
At the end of her second term in San Francisco, Harris was elected Attorney General of California (2011), being the first African-American woman of Jamaican and Indian descent to hold the position. After that, she worked tirelessly on behalf of minorities, women, and workers. Harris stood up to corporations, supported California's landmark climate change law, she also defended mortgaged homeowners by winning a $ 25 billion settlement and upheld the Affordable Care Act. Besides, she helped achieve marriage equality for Californians and wiped out gangs that trafficked guns, drugs, and people.
Harris served on the District Attorney's Office until she was named a California Senator in January 2017.
Senator
As a Senator, Harris has continued to fight for communities, equality, women, and children. She is a strong defender of rights and recognizes herself as an African American, a descendant of slaves (on her father's side). In recent years, she has fought for a wage increase for workers and promoted several projects to reform the criminal justice system. She is known for winning a lawsuit on behalf of veterans and their families and her promotion of education, as a key point in reintegration.
In addition to being a senator, Harris is a member of the Homeland Security and Government Affairs committees, the Judiciary Committee, the Select Committee on Intelligence, and the Budget Committee. In 2019 she ran as a pre-candidate for the presidency by the Democrats, however, she ended up withdrawing her campaign in December of the same year.
Vicepresident of the United States of America
Harris emerged as the perfect vice presidential candidate for Democratic candidate Joe Biden. Following a hectic election campaign, she made history on November 7, 2020, by becoming the first woman ever to be elected as the US vice president, according to major media projections. In her first speech as Vice President-elect, she left a clear message:
"While I may be the first, I will not be the last."
She is the author of Smart on Crime (2009) and The Truths We Hold: An American Journey (2019)
Harris lives in Los Angeles, is married to Doug Emhoff and is a stepmother of Cole and Ella Emhoff.