Barack Obama Biography
Barack Obama was born in Honolulu, Hawaii, on August 4, 1961. He is a United States politician recognized for being the first black president of the country. He governed from 2009 to 2017. He has also been a senator and legislator.
His parents were Barack Obama Sr., an economist from Kenya, and Stanley Ann Dunham, an American anthropologist. However, both divorced when Barack Obama was two years old. In 1967, his mother would remarry with Lolo Soetoro, and they traveled together to the country from which he came, Indonesia. In Indonesia, Obama would study in the schools of Jakarta until 1971, when they would return to Honolulu with his mother's grandparents to study at the Punahou School until 1979 when he graduated from high school. Then, he would travel to Los Angeles to study at the Occidental College and, two years later he would enter to Columbia University in New York, where he would graduate from the Bachelor of Liberal Arts in 1983.
After graduation, Barack Obama worked at the Business International Corporation and the New York Public Interest Research Group. After four years of work, he traveled to Chicago, where he chaired the Developing Communities Project, known by its acronym DCP, from 1985 to 1988. Thanks to its management, the DCP increased its budget from $ 70,000 to $ 400,000, and its staff would go from one to thirteen people.
In 1988, he would enroll in the law school at Harvard University, where thanks to a writing contest and his qualifications he was chosen to be an editor in the Harvard Law Review. Two years later, he would be chosen as president of the supplement, having 80 editors under his charge, which was covered by several media outlets.
Three years later, Obama would graduate from Harvard with honorable mention, obtaining the title of Doctor of Jurisprudence. The following year he would marry Michelle Robinson, who had met in 1989 working for the firm Sidley Austin. They would have two daughters, Malia Ann and Natasha. The same year, and due to the attention that his presidency had aroused in the Harvard Law Review, an editorial commissioned him to write a book on race relations. In order to write it without interruptions, he traveled to Bali with his wife. Meanwhile, in 1992, he directed the Project Vote, through which 150,000 African-Americans could enroll, who finally had the opportunity to appear at the polls.
Also, in the same year, he began teaching Constitutional Law at the Law School at the University of Chicago. Finally, in 1995 his book was published with the title of Dreams of My Father: A History of Race and Inheritance.
Early in 1996, he began his political life when he was elected senator of the 13th district of Illinois, a position he would execute both in 1998 and in 2002 when he was re-elected. In 2003, Obama would announce his candidature for the United States Senate by the Democratic Party.
In 2004, he would receive 52% of the votes in the primary elections, giving him an advantage close to 30% over his rival, Daniel Hynes. By June of that same year, Jack Ryan, his Republican rival, resigned and was succeeded by Alan Keyes. Five months later, the statistics revealed that Obama had obtained 70% of the votes, while Alan Keyes had only obtained 27%. The following year, Obama would be named as the fifth black Senator of the United States. In his time as Senator, he supported the Secure Fence Act (2006), the Law for open government and honest leadership, and promoted the Law on De-escalation of the Iraq War.
The 10th of February of 2007, Barack would present his candidacy in the Democratic Party for the presidency of the United States, using in his speech strategies to finish the war with Iraq, to ​​provide sanitary assistance in all the globe and to look for the energy independence of the country. Several people donated to support his candidacy, to the point of reaching 58 million dollars, a record number in the history of the United States.
Later, Obama would face Hillary Clinton in the primary Democratic Party elections. After a very tight race, he surpassed to Clinton in the votings of Tuesday 3 of June, reason why Hillary decided to retire and to be added to the campaign of Obama. This led him to face John McCain in the general election, who had been nominated by the Republican Party.
Thus began a contest between both candidates, for which the pools were very balanced at first. However, after the three debates held, Obama was widely favored. As of November 4, 2008, he obtained 64.9% of the votes, for which he became the 44th president of the United States and the first to be African-American.
During his mandate, which would last until 2017 for having been re-elected in 2012, he strengthened the United States' relations with its allies, re-established diplomatic relations with Cuba, negotiate with the countries of the Middle East, reformed health and education, and continued the fight against terrorism, entering into war with the Islamic State.
In 2009, he would be awarded the Nobel Peace Prize for his efforts to end nuclear weapons around the world.

Princess Margaret, Countess of Snowdon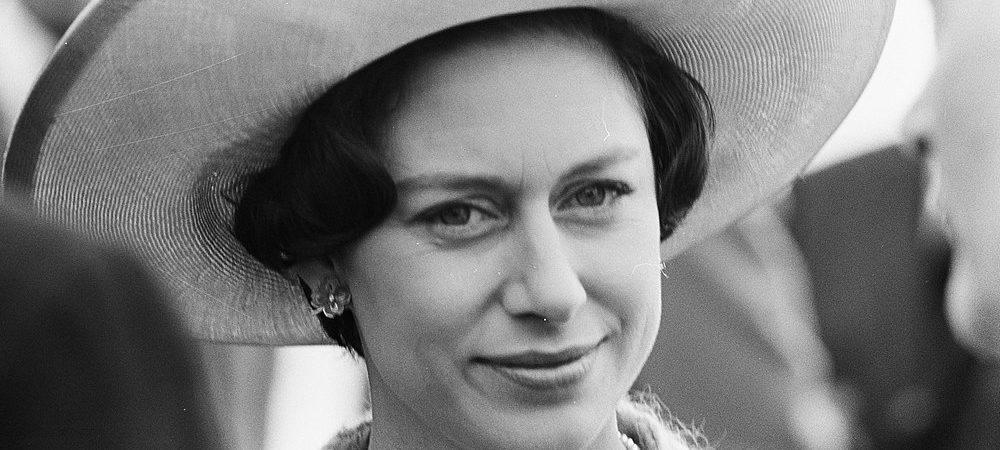 Princess Margaret, Countess of Snowdon Biography
Margaret Rose (August 21, 1930 – February 9, 2002) was born at Glamis Castle in Scotland. Her parents were Prince Albert, Duke of York, and her mother was Elizabeth, Duchess of York. Because of her royal lineage, Margaret received the treatment of Royal Highness. Her baptism was a huge event and it was led by Cosmo Lang, Archbishop of Canterbury and it was carried out in the Private Chapel of Buckingham Palace on October 30, 1930. She was privately educated by a governess, named Marion Crawford. In 1936, her father rose to George VI after her uncle King Edward VIII abdicated the throne. She attended the coronation of her parents in 1937.
Early life
During World War II, Margaret remained at Windsor Castle. On February 6, 1952, her father died, and her older sister became Queen Elizabeth II. In her youth she met Colonel Townsend with whom she had an affair, this union was the target of much criticism and controversy for her failure. Despite his honorable military career, he had no chance of marrying the princess, because he was a divorced man, and her relationship caused great controversy in the 1950s.
Love life and marriage
The young woman had several lovers, including the future Canadian Prime Minister John Napier Turner. It was until May 16, 1960, that Margarita surprisingly married photographer Antony Armstrong-Jones, son of Ronald Armstrong-Jones and Anne Messel, at Westminster Abbey. In reality, no one was aware of this love, and it was never suspected that there was interest between the two. After the ceremony was approved by the Royal Household, this ceremony was described as a "modern" royal wedding, considered the first. It was televised in the UK. The Daily Express claims it had 300 million viewers around the world. After the honeymoon that lasted several weeks, they moved to Kensington Palace, where her son, David, would later be born.
In 1961, the princess's husband was awarded the title of Earl of Snowdon; for this reason, Margaret formally obtained the title of Princess Margaret, Countess of Snowdon. During the 1960s, they were known as the most glamorous British couple, and their daughter Sarah was born. Antony Armstrong-Jones was the first "commoner" to marry the daughter of a king for more than 400 years, but the marriage crisis was not long in coming. In less than ten years of relationship, the couple had grown apart and, after almost 20 years of marriage, they announced their divorce. The royalty questioned this situation a lot and assured that it was due to their past detached from the aristocracy. The princess continued to be one of the most desired women in England.
Despite the situation, the princess' family continued to have great affection for Tony. She got along very well with Prince Charles and adored Queen Elizabeth. But, the problems related to the lack of interest on the part of the princess began. Both had strong and defined personalities which prevented reaching an agreement. In 1962, Snowdon was appointed artistic advisor to The Sunday Times, a position he carried out with great responsibility and enthusiasm. This situation made the relationship even worse because he dedicated much more time to his work than to his family. Then infidelity came into the relationship.
Affairs
Margaret began to have encounters with Snowdon's friend from college, Anthony Barton, and later with Roddy Llewellyn, an 18-year-old gardener. In 1969, it became known that Snowdon had an extramarital affair with Mrs. Jacqueline Rufus-Isaacs. Their divorce was the first in the royalty since King Henry VIII in 1540. Despite their problems, the couple continued to maintain a close relationship. Before long, Snowdon married Lucy Lindsay-Hogg. His only daughter, Frances Armstrong-Jones, was born from this union. At the time he got divorced again and he had another child with journalist Melanie Cable-Alexander.
Later, a DNA test in 2004 confirmed that he had had a daughter, Polly Fry, shortly before he married Princess Margaret. she proved her paternity, but he denied any relationship to that issue.
Death
Princess Margaret, Countess of Snowdon, passed away on February 9, 2002, of a cerebral vascular problem at the age of 71. Her funeral was at the same time as the 50th anniversary of the burial of her father, King George VI.