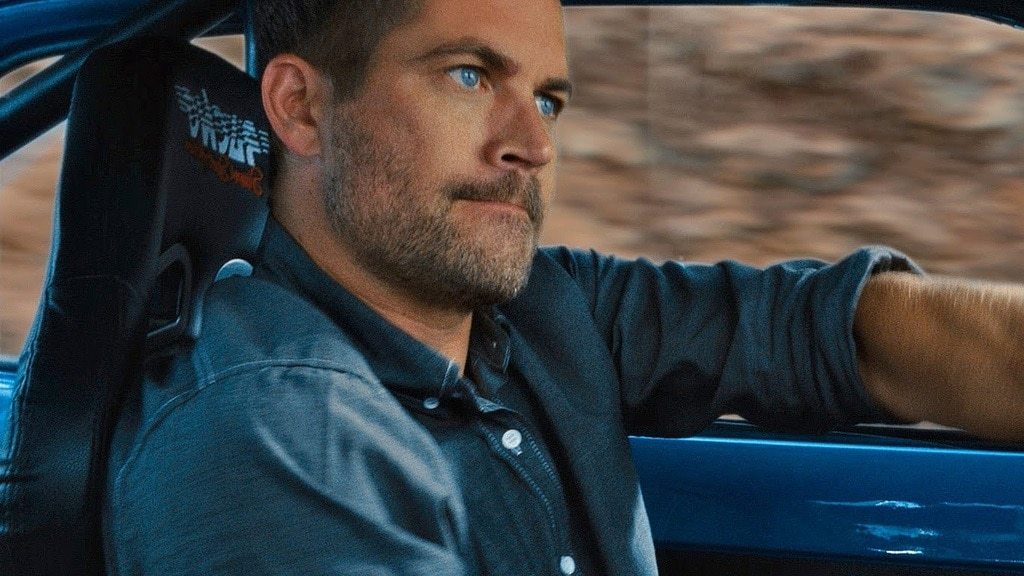 Paul Walker Biography
Paul William Walker IV, better known as Paul Walker, was an American actor. His most recognized performances were: Lewis Thomas in Joy Ride (2001) and Brian O'Conner in five of the Fast and Furious franchise films. Timeline (2003), Into the blue (2005), Eight Below (2006) and Running Scared (2006) were other of his projects.
Paul was born on September 2, 1973, in Glendale, California. He grew up in the San Fernando Valley, Los Angeles. His father, Paul Walker III, was a wrestler who won the Gold Gloves twice, subsequently working as a sewer contractor. His mother, Cheryl Crabtree, was a model. He had four brothers, one older (Caleb) and three younger (Cody, Ashlie, and Amie).
His first appearance in the cinema was in the film Monster in the Closet in 1986. Almost immediately after recording this film he joined the cast of the series Throb (1986), playing a 12-year-old boy, Jeremy Beatty (son of Sandy ). Then he worked on Programmed to Kill (1987) and on Tammy and the T-Rex (1994).
Between 1985 and 1994, he had the opportunity to play small roles in television shows such as The Young and the Restless (1993), Who's the Boss? (1991), The Boys Are Back (1994), I'm Telling! (1988) and Touched by an Angel (1996).
Walker studied at Village Christian High School and graduated in 1991. Then he went on to study marine biology at the University of California. In the time he had left between studying, acting and hobbies (surfing and martial arts), he began a career in modeling with which he came to work in the promotion of The Coty Prestige and Davidoff Cool Water fragrances.
In 1998, Paul Walker worked in Meet the Deeds, playing Phil Deedle. In addition, he worked with Tobey Maguire, Reese Witherspoon and Jeff Daniels in Pleasantville. Shortly after he worked on two very successful films: She's all that (1999) and Varsity Blues (1999), thanks to which he managed to increase his fame considerably.
Apart from his work in the cinema, he worked with the National Geographic channel in the Expedition Great White series for which he spent 11 days on a ship while trying to catch and tag seven white sharks in Mexico.
Since the beginning of his career, he began to shape himself as a philanthropist. He founded Reach Out Worldwide, a charity organization that helps in places that have been affected by natural disasters.
In 2000, he starred in The Skulls with Joshua Jackson. A year later, he played Lewis Thomas in Joy Ride. Also in that year, Paul was designated as one of the sexiest people by People magazine.
In 2003, he became the protagonist of Timeline and soon after he was able to work with Robin Williams, Susan Sarandon and Penélope Cruz in Noel. This project was followed by Into the Blue, in which he worked with Jessica Alba. He later appeared as a protagonist in Running Scared in 2006. That same year he joined Walt Disney Pictures in Eight Below (Low Zero: Rescue in Antarctica).
In 2008, Paul Walker was positioned as the main character in the independent film The Lazarus Project, and two years later he shared the scene with Matt Dillon and Hayden Christensen in Takers.
In March 2010, after the earthquake that hit Chile at the end of February of that same year, he visited the country to offer his help to the victims.
It is impossible to talk about him without referring his work in the saga The Fast and the Furious. The first time we saw him bring Brian O'Conner to life was in The Fast and the Furious (2001). This is followed by 2 Fast 2 Furious, known in Latin America as Faster and more furious.
Then appears Fast & Furious: even faster in 2009. Followed by Fast Five (Fast and furious: 5in control) of 2011. Continues with Fast & Furious 6, and ends with Furious 7 (Fast and Furious 7).
On November 30, 2013, being only forty years old, his life came to an end due to an unfortunate car accident. He was on his way to a Reach Out Worldwide charity event that had been organized to raise funds for Typhoon Haiyan victims in the Philippines. The car in which he was traveling as a passenger crashed into a tree on Santa Clara Avenue (north of Los Angeles) and burst into flames.
However, his death did not mean an automatic end to his career because three of the films he was involved in came after his death came to theaters in 2013, Brick Mansions did in 2014 and Fast & Furious 7 in 2015.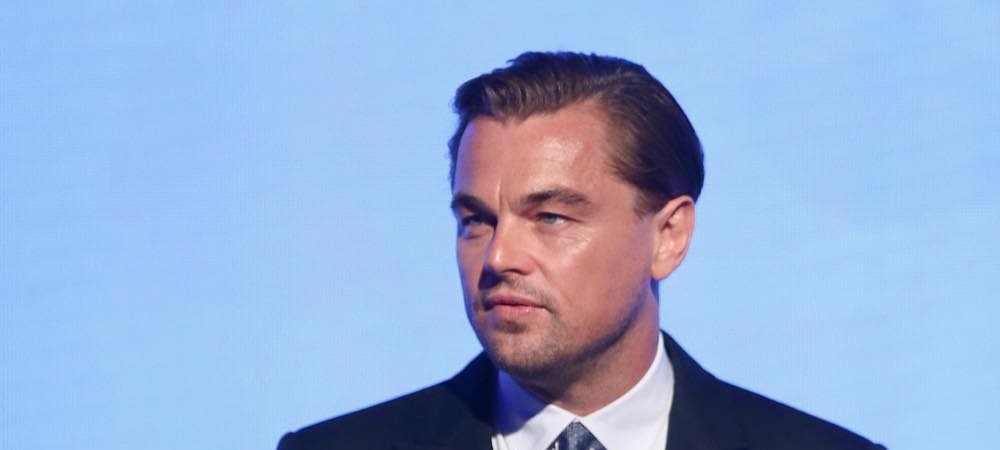 Biography of Leonardo DiCaprio
Leonardo Wilhelm DiCaprio is a renowned actor and film producer who has won numerous awards within the film industry. He was born on November 11, 1974, in Hollywood, Los Angeles, California, United States.
DiCaprio is an only child of Irmelin Indenbirken, a secretary born in Germany, and George DiCaprio, an underground comic artist and producer/distributor of comics. On his father's side, he has half-Italian (from Naples) and half-German (from Bavaria) ancestry. On the other hand, on his mother's side, his grandfather Wilhelm Indenbirken was German and his grandmother Helene Indenbirken was a German citizen born in Russia under the name Yelena Smirnova.
He was named Leonardo because, while his pregnant mother was looking closely at a painting by the great artist Leonardo da Vinci in a museum, DiCaprio gave a strong kick inside her belly. His parents divorced when he was only one year old, and they shared custody of Leonardo until 1997.
Studies, beginnings in acting.
As for his education, he did not attend university and only took basic courses at John Marshall High School in Los Angeles. His career in the world of image and acting began when he followed his older stepbrother, Adam Farrar, in television advertising, starring in a commercial for the Matchbox car brand at the age of fourteen and subsequently participating in educational films. At the age of five, he was also part of the children's television series "Romper Room", but had to leave it as it was detrimental to him.
"1990 – 1991: Debut in television and cinema"
In 1990, he made his true television debut when he was cast to be a part of the "Parenthood" ensemble, a series based on the film of the same name. He then landed minor roles in several series, including "The New Lassie" and "Roseanne," as well as a brief part in "Santa Barbara." His work in "Parenthood" and "Santa Barbara" earned him a nomination for the Young Artist Award for Best Young Actor. His big screen debut came in 1991 with the science fiction and horror movie "Critters." Later on, he became a recurring member of the cast of the ABC sitcom "Growing Pains," playing Luke Brower. However, DiCaprio didn't achieve success in the film industry until 1992, when he was selected by Robert De Niro from among 400 young actors for the lead role in "This Boy's Life," which also starred Ellen Barkin and De Niro himself.
1993 – 1996
Later, in 1993, DiCaprio played the mentally disabled younger brother of Johnny Depp in "What's Eating Gilbert Grape." The film's director, Lasse Hallström, admitted that he initially sought a less attractive actor, but he decided on DiCaprio because he had become "the most observant actor" among all who auditioned. The film was a great financial and critical success, resulting in Leonardo being highly praised for his performance, which led to him being awarded the National Board of Review for Best Supporting Actor and nominated for an Academy Award and a Golden Globe. Subsequently, he had roles in films such as "The Quick and the Dead" (1995) and was one of the leads in "Romeo + Juliet" (1996).
But his big break came with director James Cameron, who offered him the lead male role in Titanic (1997), a movie that not only won a considerable number of Academy Awards but also became a social phenomenon. Afterwards, DiCaprio gained greater acceptance in the cinematic world, so he was part of numerous films such as:
The Man in the Iron Mask (1998)
The Beach (2000)
Catch Me If You Can (2002)
The Aviator (2004)
The Assassination of Richard Nixon (2004)
Blood Diamond (2006)
Gardener of Eden (2007)
Body of Lies (2008)
Orphan (2009, as producer)
Shutter Island (2010)
Inception (2010)
Django Unchained (2012)
The Great Gatsby (2013)
Runner Runner (2013)
The Wolf of Wall Street (2013)
The Revenant (2015)
The Audition (2015).
Curiosities
Interestingly, he was nominated for an Oscar five times: Best Supporting Actor for What's Eating Gilbert Grape, Best Actor for The Aviator, Blood Diamond and The Wolf of Wall Street. This generated a lot of jokes and talk of a supposed "curse" in Hollywood. But in 2015, he finally won the award thanks to his great performance in "The Revenant".
It should also be noted that DiCaprio is a committed environmentalist who has received praise from environmental groups for choosing to fly on commercial flights instead of private planes like most celebrities, and for driving an electric hybrid vehicle and having solar panels in his home.