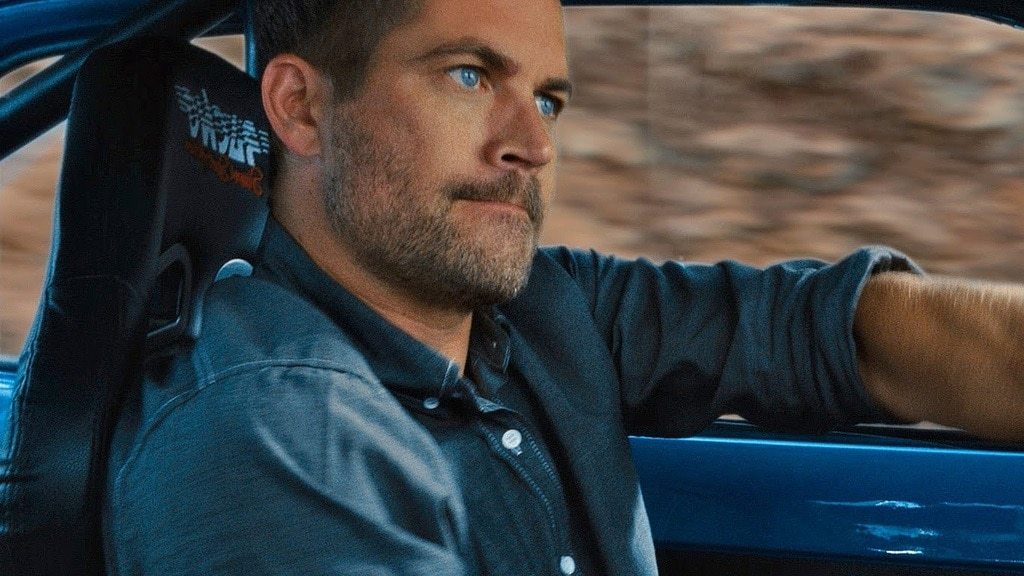 Paul Walker Biography
Paul William Walker IV, better known as Paul Walker, was an American actor. His most recognized performances were: Lewis Thomas in Joy Ride (2001) and Brian O'Conner in five of the Fast and Furious franchise films. Timeline (2003), Into the blue (2005), Eight Below (2006) and Running Scared (2006) were other of his projects.
Paul was born on September 2, 1973, in Glendale, California. He grew up in the San Fernando Valley, Los Angeles. His father, Paul Walker III, was a wrestler who won the Gold Gloves twice, subsequently working as a sewer contractor. His mother, Cheryl Crabtree, was a model. He had four brothers, one older (Caleb) and three younger (Cody, Ashlie, and Amie).
His first appearance in the cinema was in the film Monster in the Closet in 1986. Almost immediately after recording this film he joined the cast of the series Throb (1986), playing a 12-year-old boy, Jeremy Beatty (son of Sandy ). Then he worked on Programmed to Kill (1987) and on Tammy and the T-Rex (1994).
Between 1985 and 1994, he had the opportunity to play small roles in television shows such as The Young and the Restless (1993), Who's the Boss? (1991), The Boys Are Back (1994), I'm Telling! (1988) and Touched by an Angel (1996).
Walker studied at Village Christian High School and graduated in 1991. Then he went on to study marine biology at the University of California. In the time he had left between studying, acting and hobbies (surfing and martial arts), he began a career in modeling with which he came to work in the promotion of The Coty Prestige and Davidoff Cool Water fragrances.
In 1998, Paul Walker worked in Meet the Deeds, playing Phil Deedle. In addition, he worked with Tobey Maguire, Reese Witherspoon and Jeff Daniels in Pleasantville. Shortly after he worked on two very successful films: She's all that (1999) and Varsity Blues (1999), thanks to which he managed to increase his fame considerably.
Apart from his work in the cinema, he worked with the National Geographic channel in the Expedition Great White series for which he spent 11 days on a ship while trying to catch and tag seven white sharks in Mexico.
Since the beginning of his career, he began to shape himself as a philanthropist. He founded Reach Out Worldwide, a charity organization that helps in places that have been affected by natural disasters.
In 2000, he starred in The Skulls with Joshua Jackson. A year later, he played Lewis Thomas in Joy Ride. Also in that year, Paul was designated as one of the sexiest people by People magazine.
In 2003, he became the protagonist of Timeline and soon after he was able to work with Robin Williams, Susan Sarandon and Penélope Cruz in Noel. This project was followed by Into the Blue, in which he worked with Jessica Alba. He later appeared as a protagonist in Running Scared in 2006. That same year he joined Walt Disney Pictures in Eight Below (Low Zero: Rescue in Antarctica).
In 2008, Paul Walker was positioned as the main character in the independent film The Lazarus Project, and two years later he shared the scene with Matt Dillon and Hayden Christensen in Takers.
In March 2010, after the earthquake that hit Chile at the end of February of that same year, he visited the country to offer his help to the victims.
It is impossible to talk about him without referring his work in the saga The Fast and the Furious. The first time we saw him bring Brian O'Conner to life was in The Fast and the Furious (2001). This is followed by 2 Fast 2 Furious, known in Latin America as Faster and more furious.
Then appears Fast & Furious: even faster in 2009. Followed by Fast Five (Fast and furious: 5in control) of 2011. Continues with Fast & Furious 6, and ends with Furious 7 (Fast and Furious 7).
On November 30, 2013, being only forty years old, his life came to an end due to an unfortunate car accident. He was on his way to a Reach Out Worldwide charity event that had been organized to raise funds for Typhoon Haiyan victims in the Philippines. The car in which he was traveling as a passenger crashed into a tree on Santa Clara Avenue (north of Los Angeles) and burst into flames.
However, his death did not mean an automatic end to his career because three of the films he was involved in came after his death came to theaters in 2013, Brick Mansions did in 2014 and Fast & Furious 7 in 2015.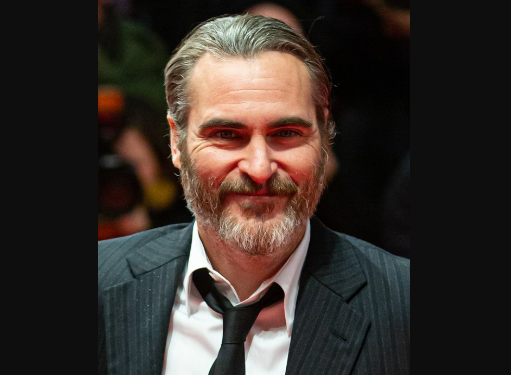 Joaquin Phoenix Biography
Joaquin Rafael Phoenix (October 28, 1974) He was born in San Juan, Puerto Rico. American actor, recognized for his performance in the films Gladiator (2000), Walk the Line (2005), Her (2013), María Magdalena (2018) and Joker (2019). Phoenix made his first appearance as a child actor in the film Space Camp (1986), by director Harry Winer and a year later he got his first starring character in the drama Russkies (1987). After leaving the big screen due to the death of his brother, he returned playing the young rebel Jimmy Emmett into Die For (1995). His obvious interpretive talent led him to become one of the most prominent actors in Hollywood cinema.
Family and beginnings
He was born into a family of missionaries and artists; his parents were the American missionaries of the "Church of God" John Bottom and Arlyn Dunitz. In the early 1970s, they were based in Puerto Rico with their children Rain, River, Liberty, and Joaquin. Three years after Joaquin was born, the family moved to Los Angeles (United States) to provide a specialized arts education for their children. A year after settling in Los Angeles, the last daughter of the family, Summer, was born.
All the brothers of Phoenix were dedicated to the interpretation from an early age, their first works were appearances in commercials and series of television. At that time Phoenix became known by the artistic name Leaf (leaf), probably influenced by the names of his brothers, Summer, River, Rain and Liberty. After appearing in small commercials, he was hired to play his first role in director Harry Winer's film, Space Camp (1986).
Acting career
Phoenix debuted at age ten in Space Camp (1986), a film in which he played Max Graham, a boy passionate about the stars and a Star Wars fan. The following year, he got his first star in Rick Rosenthal's drama, Russkies (1987), a film in which his younger sister, Summer, also worked. Two years later his career as a child actor was consolidated thanks to his appearance in the dramatic comedy, Parenthood (1989), directed by Ron Howard. After standing out in the eighties, Phoenix moved away from the world of acting for several years to move with his parents to Mexico and Cuba.
Phoenix became news in 1993, because of the tragic death of his brother River, due to an overdose. It was Phoenix who called for emergencies during the tragic event. River's death deeply affected the actor, who was reluctant to return to the world of acting, however, the insistence of his friends and family motivated him to return to acting. He returned as Joaquin Phoenix playing the young rebel Jimmy Emmett in To Die For (1995), a film in which he shared set with Nicole Kidman, Matt Dillon, Casey Affleck, and Alison Folland, among others. His interpretation of the film received excellent reviews, which made him one of the most prominent young stars of the time.
Two years later he appeared in Inventing the Abbotts (1997), a film in which he met actress Liv Tyler, with whom he dated until 1998. He also worked with it in U Turn (1997). He played Lewis McBride in Return to Paradise (1998), Clay Bidwell in Clay Pigeons (1998) and Max California in 8MM (1999). Later he appeared in The Yards (2000), playing Willie Gutierrez and shortly thereafter he was seen playing the Roman emperor Commodus in Gladiator (2000). His excellent interpretation of the Roman leader was exalted by critics and was even nominated for an Oscar and the Golden Globes as best supporting actor.
In 2005, he played the renowned singer Johnny Cash in the movie Walk the Line (2005), directed by James Mangold, in which he shared set with actresses Reese Witherspoon and Ginnifer Goodwin. Two years later he appeared in the films We Own the Night (2007) and Reservation Road (2007), followed by Two Lovers (2008) by James Gray, in which he played Leonard Kraditor. In late 2008, Phoenix announced his retirement from the world of acting to devote himself to music, however, he continued to work as a producer and actor in some films sporadically.
Two years after announcing his retirement, he presented at the Venice Festival the documentary I'm Still Here (2010), along with Casey Affleck. Years later he played Freddie Quell in the film The Master (2012), directed by Paul Thomas Anderson. That same year he was awarded the Volpi Cup for best actor, along with Philip Seymour Hoffman.
The following year he was the protagonist of the film Her (2013), directed by Spike Jonze, later worked with Paul Thomas on the adaptation of the book Inherent Vice by Thomas Pynchon. In 2017, he appeared in Lynne Ramsay's film, You Were Never Really Here (2017), playing Joe, for this role he won the award for best actor at the Cannes Film Festival.
In late 2018, Warner Bros announced that Phoenix would play the Joker in the film directed by Todd Phillips. In 2019, some news about the progress of the film and the appearance of the Joker have been published. This new film about the Joker promises to show the darker side of Gotham's fun and terrifying villain.