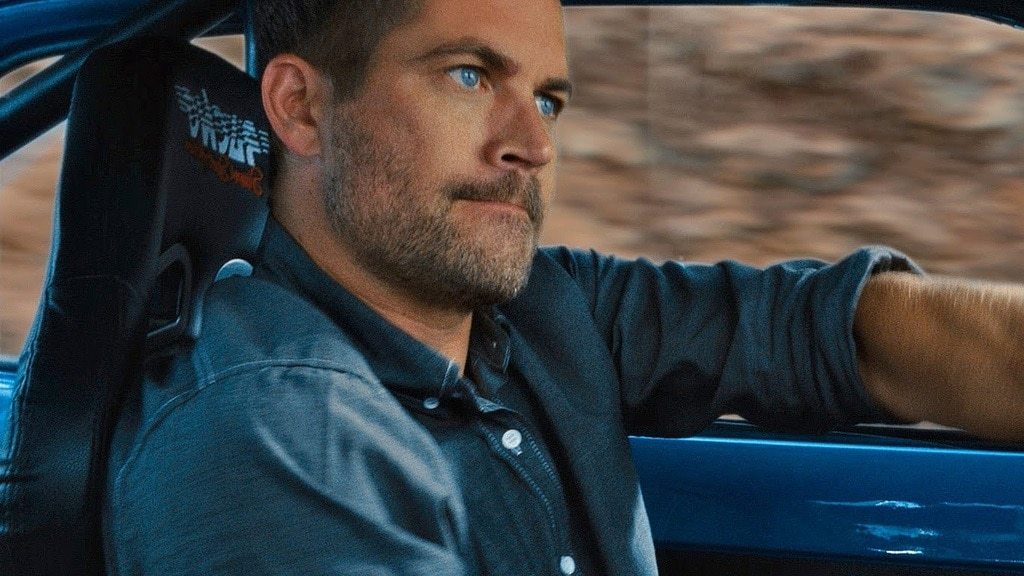 Paul Walker Biography
Paul William Walker IV, better known as Paul Walker, was an American actor. His most recognized performances were: Lewis Thomas in Joy Ride (2001) and Brian O'Conner in five of the Fast and Furious franchise films. Timeline (2003), Into the blue (2005), Eight Below (2006) and Running Scared (2006) were other of his projects.
Paul was born on September 2, 1973, in Glendale, California. He grew up in the San Fernando Valley, Los Angeles. His father, Paul Walker III, was a wrestler who won the Gold Gloves twice, subsequently working as a sewer contractor. His mother, Cheryl Crabtree, was a model. He had four brothers, one older (Caleb) and three younger (Cody, Ashlie, and Amie).
His first appearance in the cinema was in the film Monster in the Closet in 1986. Almost immediately after recording this film he joined the cast of the series Throb (1986), playing a 12-year-old boy, Jeremy Beatty (son of Sandy ). Then he worked on Programmed to Kill (1987) and on Tammy and the T-Rex (1994).
Between 1985 and 1994, he had the opportunity to play small roles in television shows such as The Young and the Restless (1993), Who's the Boss? (1991), The Boys Are Back (1994), I'm Telling! (1988) and Touched by an Angel (1996).
Walker studied at Village Christian High School and graduated in 1991. Then he went on to study marine biology at the University of California. In the time he had left between studying, acting and hobbies (surfing and martial arts), he began a career in modeling with which he came to work in the promotion of The Coty Prestige and Davidoff Cool Water fragrances.
In 1998, Paul Walker worked in Meet the Deeds, playing Phil Deedle. In addition, he worked with Tobey Maguire, Reese Witherspoon and Jeff Daniels in Pleasantville. Shortly after he worked on two very successful films: She's all that (1999) and Varsity Blues (1999), thanks to which he managed to increase his fame considerably.
Apart from his work in the cinema, he worked with the National Geographic channel in the Expedition Great White series for which he spent 11 days on a ship while trying to catch and tag seven white sharks in Mexico.
Since the beginning of his career, he began to shape himself as a philanthropist. He founded Reach Out Worldwide, a charity organization that helps in places that have been affected by natural disasters.
In 2000, he starred in The Skulls with Joshua Jackson. A year later, he played Lewis Thomas in Joy Ride. Also in that year, Paul was designated as one of the sexiest people by People magazine.
In 2003, he became the protagonist of Timeline and soon after he was able to work with Robin Williams, Susan Sarandon and Penélope Cruz in Noel. This project was followed by Into the Blue, in which he worked with Jessica Alba. He later appeared as a protagonist in Running Scared in 2006. That same year he joined Walt Disney Pictures in Eight Below (Low Zero: Rescue in Antarctica).
In 2008, Paul Walker was positioned as the main character in the independent film The Lazarus Project, and two years later he shared the scene with Matt Dillon and Hayden Christensen in Takers.
In March 2010, after the earthquake that hit Chile at the end of February of that same year, he visited the country to offer his help to the victims.
It is impossible to talk about him without referring his work in the saga The Fast and the Furious. The first time we saw him bring Brian O'Conner to life was in The Fast and the Furious (2001). This is followed by 2 Fast 2 Furious, known in Latin America as Faster and more furious.
Then appears Fast & Furious: even faster in 2009. Followed by Fast Five (Fast and furious: 5in control) of 2011. Continues with Fast & Furious 6, and ends with Furious 7 (Fast and Furious 7).
On November 30, 2013, being only forty years old, his life came to an end due to an unfortunate car accident. He was on his way to a Reach Out Worldwide charity event that had been organized to raise funds for Typhoon Haiyan victims in the Philippines. The car in which he was traveling as a passenger crashed into a tree on Santa Clara Avenue (north of Los Angeles) and burst into flames.
However, his death did not mean an automatic end to his career because three of the films he was involved in came after his death came to theaters in 2013, Brick Mansions did in 2014 and Fast & Furious 7 in 2015.
Rami Malek Biography
Rami Malek (May 12, 1981) is an actor. He was born in Los Angeles, California, United States. His parents are of Egyptian origin. But they moved to the North American country to get better job opportunities. His father was a tour guide in Cairo and later in the United States worked as an insurance salesman. His mother was an accountant. His parents managed to give him and his siblings a good education, including his twin brother.
Early years
Rami Malek attended Notre Dame High School in Sherman Oaks, California, culminating in 1999. At the time, he entered theater classes with actress Kirsten Dunst. He graduated from the University of Evansville with a BA in Fine Arts in 2003. By 2004, Malek embarked on the difficult path to being a professional actor. So, he applied to be part of the series Gilmore Girls, appearing as a guest star. That same year he was a character dubber for the video game Halo 2. The following year, he earned his Screen Actors Guild card for his performance in the war drama Over There, where he appeared in two episodes. He later was in an episode of Medium and starred for two seasons on the series The War at Home.
Career
He made his big-screen debut with the production Night at the Museum (2006), playing the pharaoh Ahkmenrah.To the surprise of many, he did not reprise his role in the sequels: Night at the Museum: Battle of the Smithsonian (2009) and Night at the Museum: Secret of the Tomb (2014). He played Jamie in Keith Bunin's play The Credeaux Canvas at the Elephant Theater in Los Angeles. In 2010, Malek returned to television with the role of the terrorist Marcos Al-Zacar in the eighth season of the series 24. At that time, his work was highly applauded, critics praised him for his portrayal of Corporal Merriell "Snafu" Shelton on the 8 Emmys winning series, The Pacific. He has been highly sought after for difficult-to-play roles, such as misfits and intelligent characters with quirky and psychotic outlines.
Tom Hanks, after seeing his talent, asked him to participate in his movie Larry Crowne released in 2011. Later, we saw him in The Twilight Saga: Breaking Dawn – Part 2 giving life to the Egyptian vampire Benjamin. His Egyptian origin has been an important element because it has given him many opportunities in the world of cinema.
What awards has Rami Malek won?
He has been nominated for an Emmy Award, a Golden Globe Award, a Satellite Award, a Screen Actors Guild Award, two Dorians Awards, and won a Television Critics Award. For his starring role as Elliot Alderson in the acclaimed Mr. Robot series. He is an actor who has a successful path and has earned the love and admiration of the Hollywood world. He was part of the cast of Josh Washington, from the PlayStation 4 horror video game Until Dawn, to which he lent his voice and facial features. The video game was released on August 25, 2015.
He has had other supporting roles in film and television, such as Kenny in the Fox series The War at Home (2005-07), and Merriel "Snafu" Shelton in the HBO series The Pacific (2010). In short, he has appeared in the films Larry Crowne (2011), The Master (2012), The Twilight Saga: Breaking Dawn – Part 2 (2012), Short Term 12 (2012), Ain't Them Bodies Saints (2013) Need for Speed ​​(2014) and Buster's Mal Heart (2016).
Bohemian Rhapsody (2018)
Recently, the actor with Egyptian roots just finished filming as the protagonist in the biopic Bohemian Rhapsody (2018), where he plays the musician Freddie Mercury. This film will arrive in Colombia in November in the main cine venues. In the United States, it will be released on November 2nd. As for post-production, a trailer came out in May. The film was originally directed by Bryan Singer, but after various attitudinal problems, he was fired and replaced by English director and actor Dexter Fletcher. Within the cast, we can find important actors, for example, Ben Hardy, Joseph Mazzello, Allen Leech, and Lucy Boynton.
Malek's work is of great importance in the film because he must give life to one of the most recognized and important singers in the world. The actor must interpret it very well, such is the case that he had to make a dental prosthesis to resemble the character. Freddie Mercury had an overbite problem, which he never wanted to intervene for fear that his vocal register would change.
He won the Golden Globe for Best Actor, the Screen Actors Guild Award for Outstanding Performance in a Leading Role, the BAFTA Award for Best Actor and the Academy Award for Best Actor for his performance in Bohemian Rhapsody.
Malek starred in Mr. Robot from 2015 to 2019.