O. J. Simpson biography
O. J. Simpson (July 9, 1947) actor and football player. His original name is Orenthal James Simpson. He was born in San Francisco, California. His mother worked in a hospital, Eunice, and Jimmy Lee Simpson, his father, was a cook. As a child, he endured a strong condition in his legs due to rickets, he had to use devices to be able to walk until he was five years old. His parents separated in 1952 and he was left in charge of his mother.
The lags of his illness did not prevent him from playing football. At the University of Southern California, he played, his speed as a running back made him be chosen as an All-American player. A year later, he won the Heisman Trophy for best university player and a year later he made his professional debut in the Buffalo Bills of the National Football League. With Buffalo, he catapulted as the best NFL rusher in the 1972 season. In 1973 he won the record for being the first player to advance more than 2,000 yards in a season; in 1975 he broke the record of touchdowns in a season, reached 1,800 yards in advance.
O.J. Simpson felt that he had already achieved great goals in football, so he retired in 1979. He went on to dedicate himself to the sports speech. And subsequently, he entered the world of acting. Also, it was in many advertising propaganda, due to his fame. In 1985 he was elected to the Pro Football Hall of Fame. Simpson developed a successful triumphant career as an actor, participated in several productions, such as: mini-television series, the film Roots; dramatic films such as, The Cassandra Bridge, The Klansman, Capricorn One, The Colossus in Flames, and in comic films, Back to the Beach and the trilogy Grab it as you can. His capital was such that in 1979, he founded his own film company, Orenthal Productions.
On the other hand, his charisma and kindness opened the doors to him in this world, O. J. Simpson won many contracts for commercial firms for his personality more than for his expertise. For example, he was a spokesperson for the car rental company Hertz and Pioneer Chicken, as well as Honeybaked Hams, the Corporation pX. Then, he advertised a line of drinks from Napa Naturals and came out in commercial ads for Dingo Cowboy Boots. Apart from his acting career, Simpson was a commentator for Monday Night Football and The NFL on NBC. His popularity led him to host an episode of Saturday Night Live.
He married Marguerite L. Whitley. They had three children: Arnelle (1968), Jason (1970), and Aaren Lashone (1977). His marriage was really devastating. Five months after the separation, her daughter Aaren drowned in the family pool at the tender age of one year. He started dating Nicole Brown, a waitress at the nightclub La Margarita. By 1985 they were already married. The couple had two children, Sydney Brooke (1985) and Justin Ryan (1988). His wife filed for divorce on February 25, 1992.
O.J. Simpson was arrested a few days after his ex-wife and a friend of hers was murdered, on the night of Sunday, June 12, 1994, police found the bodies of Nicole Brown and Ronald Goldman in the apartment in the Brentwood neighborhood of Los Angeles, home of Nicole. The victims were stabbed and slit; the two 9 and 6-year-old sons of Brown and Simpson slept inside. Four days after the murders and after having interrogated Simpson thoroughly, Los Angeles police told Simpson's lawyers that they were going to bring charges against his client, following the agreement that he would turn himself in on the morning of the 17th. June.
But O.J never arrived, Simpson's lawyer, Robert Shapiro, told the agents that his client had disappeared at noon and that the last time he had been noticed was in the company of his friend and former teammate Al Cowlings. Then, O. J. Simpson had become a fugitive, the police sought the help of the public to find him. Robert Shapiro also appeared before the media, exhorted his client to surrender for the sake of their children.
The former sportsman had left a letter in which he denied being involved in the murder and expressed suicidal intentions. On the afternoon of June 17, 1994, millions of people in the United States watched live through multiple television broadcasts how the police pursued a Los Angeles interstate highway, a white Ford Bronco. In it, the former American football star was traveling with his friend Al Cowlings. This persecution would be the preamble of the mediatic trial for the murder that Simpson was subjected to for nine months and in which he would be acquitted.
Two decades later, the retransmission of the ephemeral flight of the former NFL league player is considered an inspiration for many reality shows that flooded US television in the years that followed. But the Problems with the law did not stop, in September 2007, he was arrested in Las Vegas, Nevada, accused of numerous crimes, including armed robbery and kidnapping. In 2008, he could not escape the tragic fate he had already avoided, was convicted and sentenced to 33 years in prison.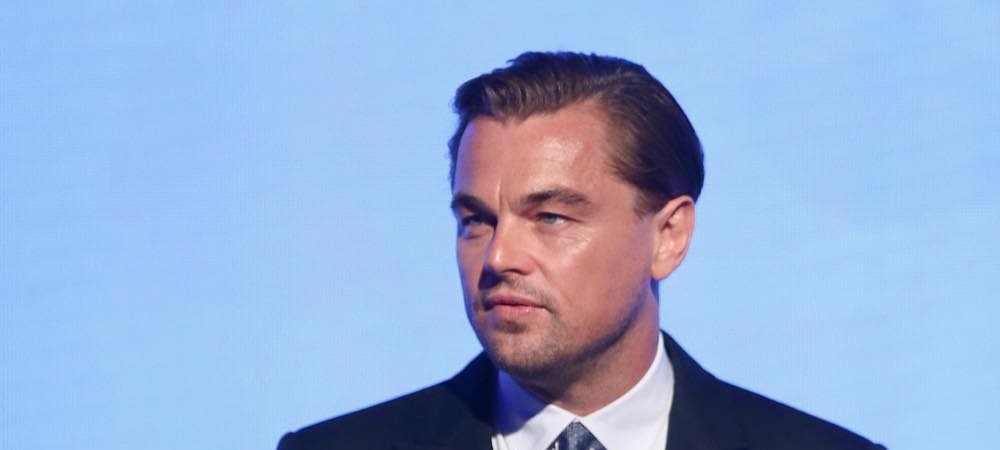 Biography of Leonardo DiCaprio
Leonardo Wilhelm DiCaprio is a renowned actor and film producer who has won numerous awards within the film industry. He was born on November 11, 1974, in Hollywood, Los Angeles, California, United States.
DiCaprio is an only child of Irmelin Indenbirken, a secretary born in Germany, and George DiCaprio, an underground comic artist and producer/distributor of comics. On his father's side, he has half-Italian (from Naples) and half-German (from Bavaria) ancestry. On the other hand, on his mother's side, his grandfather Wilhelm Indenbirken was German and his grandmother Helene Indenbirken was a German citizen born in Russia under the name Yelena Smirnova.
He was named Leonardo because, while his pregnant mother was looking closely at a painting by the great artist Leonardo da Vinci in a museum, DiCaprio gave a strong kick inside her belly. His parents divorced when he was only one year old, and they shared custody of Leonardo until 1997.
Studies, beginnings in acting.
As for his education, he did not attend university and only took basic courses at John Marshall High School in Los Angeles. His career in the world of image and acting began when he followed his older stepbrother, Adam Farrar, in television advertising, starring in a commercial for the Matchbox car brand at the age of fourteen and subsequently participating in educational films. At the age of five, he was also part of the children's television series "Romper Room", but had to leave it as it was detrimental to him.
"1990 – 1991: Debut in television and cinema"
In 1990, he made his true television debut when he was cast to be a part of the "Parenthood" ensemble, a series based on the film of the same name. He then landed minor roles in several series, including "The New Lassie" and "Roseanne," as well as a brief part in "Santa Barbara." His work in "Parenthood" and "Santa Barbara" earned him a nomination for the Young Artist Award for Best Young Actor. His big screen debut came in 1991 with the science fiction and horror movie "Critters." Later on, he became a recurring member of the cast of the ABC sitcom "Growing Pains," playing Luke Brower. However, DiCaprio didn't achieve success in the film industry until 1992, when he was selected by Robert De Niro from among 400 young actors for the lead role in "This Boy's Life," which also starred Ellen Barkin and De Niro himself.
1993 – 1996
Later, in 1993, DiCaprio played the mentally disabled younger brother of Johnny Depp in "What's Eating Gilbert Grape." The film's director, Lasse Hallström, admitted that he initially sought a less attractive actor, but he decided on DiCaprio because he had become "the most observant actor" among all who auditioned. The film was a great financial and critical success, resulting in Leonardo being highly praised for his performance, which led to him being awarded the National Board of Review for Best Supporting Actor and nominated for an Academy Award and a Golden Globe. Subsequently, he had roles in films such as "The Quick and the Dead" (1995) and was one of the leads in "Romeo + Juliet" (1996).
But his big break came with director James Cameron, who offered him the lead male role in Titanic (1997), a movie that not only won a considerable number of Academy Awards but also became a social phenomenon. Afterwards, DiCaprio gained greater acceptance in the cinematic world, so he was part of numerous films such as:
The Man in the Iron Mask (1998)
The Beach (2000)
Catch Me If You Can (2002)
The Aviator (2004)
The Assassination of Richard Nixon (2004)
Blood Diamond (2006)
Gardener of Eden (2007)
Body of Lies (2008)
Orphan (2009, as producer)
Shutter Island (2010)
Inception (2010)
Django Unchained (2012)
The Great Gatsby (2013)
Runner Runner (2013)
The Wolf of Wall Street (2013)
The Revenant (2015)
The Audition (2015).
Curiosities
Interestingly, he was nominated for an Oscar five times: Best Supporting Actor for What's Eating Gilbert Grape, Best Actor for The Aviator, Blood Diamond and The Wolf of Wall Street. This generated a lot of jokes and talk of a supposed "curse" in Hollywood. But in 2015, he finally won the award thanks to his great performance in "The Revenant".
It should also be noted that DiCaprio is a committed environmentalist who has received praise from environmental groups for choosing to fly on commercial flights instead of private planes like most celebrities, and for driving an electric hybrid vehicle and having solar panels in his home.