O. J. Simpson biography
O. J. Simpson (July 9, 1947) actor and football player. His original name is Orenthal James Simpson. He was born in San Francisco, California. His mother worked in a hospital, Eunice, and Jimmy Lee Simpson, his father, was a cook. As a child, he endured a strong condition in his legs due to rickets, he had to use devices to be able to walk until he was five years old. His parents separated in 1952 and he was left in charge of his mother.
The lags of his illness did not prevent him from playing football. At the University of Southern California, he played, his speed as a running back made him be chosen as an All-American player. A year later, he won the Heisman Trophy for best university player and a year later he made his professional debut in the Buffalo Bills of the National Football League. With Buffalo, he catapulted as the best NFL rusher in the 1972 season. In 1973 he won the record for being the first player to advance more than 2,000 yards in a season; in 1975 he broke the record of touchdowns in a season, reached 1,800 yards in advance.
O.J. Simpson felt that he had already achieved great goals in football, so he retired in 1979. He went on to dedicate himself to the sports speech. And subsequently, he entered the world of acting. Also, it was in many advertising propaganda, due to his fame. In 1985 he was elected to the Pro Football Hall of Fame. Simpson developed a successful triumphant career as an actor, participated in several productions, such as: mini-television series, the film Roots; dramatic films such as, The Cassandra Bridge, The Klansman, Capricorn One, The Colossus in Flames, and in comic films, Back to the Beach and the trilogy Grab it as you can. His capital was such that in 1979, he founded his own film company, Orenthal Productions.
On the other hand, his charisma and kindness opened the doors to him in this world, O. J. Simpson won many contracts for commercial firms for his personality more than for his expertise. For example, he was a spokesperson for the car rental company Hertz and Pioneer Chicken, as well as Honeybaked Hams, the Corporation pX. Then, he advertised a line of drinks from Napa Naturals and came out in commercial ads for Dingo Cowboy Boots. Apart from his acting career, Simpson was a commentator for Monday Night Football and The NFL on NBC. His popularity led him to host an episode of Saturday Night Live.
He married Marguerite L. Whitley. They had three children: Arnelle (1968), Jason (1970), and Aaren Lashone (1977). His marriage was really devastating. Five months after the separation, her daughter Aaren drowned in the family pool at the tender age of one year. He started dating Nicole Brown, a waitress at the nightclub La Margarita. By 1985 they were already married. The couple had two children, Sydney Brooke (1985) and Justin Ryan (1988). His wife filed for divorce on February 25, 1992.
O.J. Simpson was arrested a few days after his ex-wife and a friend of hers was murdered, on the night of Sunday, June 12, 1994, police found the bodies of Nicole Brown and Ronald Goldman in the apartment in the Brentwood neighborhood of Los Angeles, home of Nicole. The victims were stabbed and slit; the two 9 and 6-year-old sons of Brown and Simpson slept inside. Four days after the murders and after having interrogated Simpson thoroughly, Los Angeles police told Simpson's lawyers that they were going to bring charges against his client, following the agreement that he would turn himself in on the morning of the 17th. June.
But O.J never arrived, Simpson's lawyer, Robert Shapiro, told the agents that his client had disappeared at noon and that the last time he had been noticed was in the company of his friend and former teammate Al Cowlings. Then, O. J. Simpson had become a fugitive, the police sought the help of the public to find him. Robert Shapiro also appeared before the media, exhorted his client to surrender for the sake of their children.
The former sportsman had left a letter in which he denied being involved in the murder and expressed suicidal intentions. On the afternoon of June 17, 1994, millions of people in the United States watched live through multiple television broadcasts how the police pursued a Los Angeles interstate highway, a white Ford Bronco. In it, the former American football star was traveling with his friend Al Cowlings. This persecution would be the preamble of the mediatic trial for the murder that Simpson was subjected to for nine months and in which he would be acquitted.
Two decades later, the retransmission of the ephemeral flight of the former NFL league player is considered an inspiration for many reality shows that flooded US television in the years that followed. But the Problems with the law did not stop, in September 2007, he was arrested in Las Vegas, Nevada, accused of numerous crimes, including armed robbery and kidnapping. In 2008, he could not escape the tragic fate he had already avoided, was convicted and sentenced to 33 years in prison.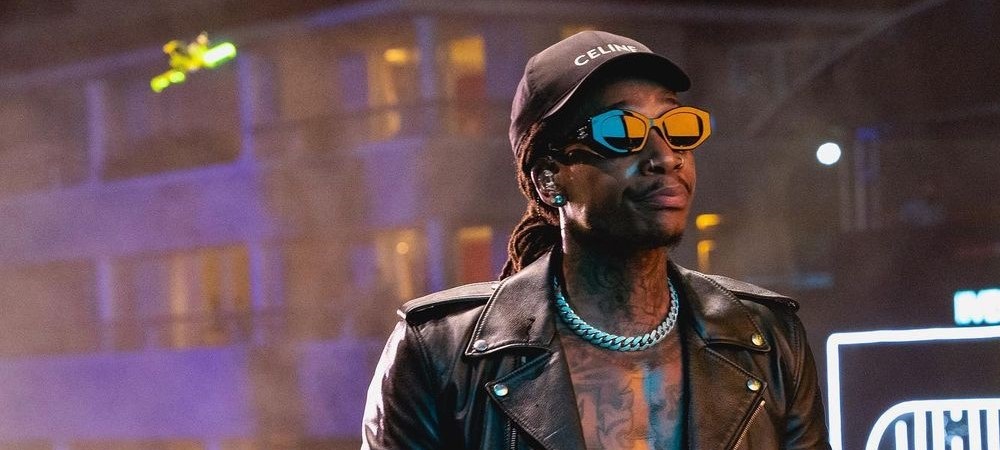 Biography of Wiz Khalifa
Wiz Khalifa, whose real name is Cameron Jibril Thomaz, is a rap singer born on September 8, 1987 in Minot, North Dakota, United States. His parents were members of the United States Armed Forces, which led him to frequently move to places like Germany, the United Kingdom, and Japan before settling in Pittsburgh, Pennsylvania. There he studied at Taylor Allderdice High School. At the age of three, his parents separated and his grandmother, who was Muslim, nicknamed him Khalifa.
Due to his mother's career in the military, Wiz had to be taken care of by his aunt during the Iraq War, which made him mature faster than his peers and made it difficult for him to make friends outside of his family circle. However, this experience inspired him to write his feelings in songs. At the age of 14, he already had several compositions and began to receive attention for his good voice and attractive lyrics.
Beginnings of his music career
Wiz Khalifa was inspired by musical idols such as Jay Z, Snoop Dogg, Cam'ron and Notorious B.I.G., but he set out to create his own musical identity rather than copying their styles. In search of a recording studio in Pittsburgh, he found ID LABS, where the owner Eric Dan immediately recognized his talent. Together with manager Chad Glick, they began to develop Khalifa's talent. Soon, he joined Benjy Grinberg's project at Rostrum Records, after hearing his contribution to a mixtape called Prince of the City2: Welcome to Pistolvania, featuring various emerging artists in Pittsburgh. Under Benjy's tutelage, Khalifa joined the Rostrum Records family. In 2006, Rostrum released his first mixtape called Show and Prove, followed by two more mixtapes: Grow Season, organized by DJ Green Lantern, and Prince of the City 2, released on November 20, 2007. With these releases, he began his ascent in the music world.
His first contract with Warner Bros Records label
At the age of 16, Wiz Khalifa signed a contract with the prestigious Warner Bros Records label, directed by Grinberg, who considered him a diamond in the rough despite his young age. For the next seven years, he developed his artistic career in an exceptional way within the label. His debut was with the single "Say Yeah", which led him to reach position 25 on the Billboard Rhythmic Top 40 and number 20 on the Billboard's Hot Rap Tracks. He also appeared in Rolling Stone magazine, being mentioned as an "artist to watch". In addition, he performed near the final of the Pittsburgh mash up 2008. In September 2008, Khalifa released the mixtape "Star Power" and in April 2009 he released "Flight School".
The reason for his departure from Warner Bros Records.
With "Flight School", Wiz Khalifa decided to part ways with Warner Bros Records due to repeated delays in the release of his debut album planned for the label, "First Flight". Despite this, Khalifa expressed his gratitude towards the record label as he learned and matured as an artist during his time there. After leaving Warner Bros Records, Khalifa resumed his association with Rostrum Records, releasing the single "Teach U to Fly" and the mixtape "How Fly". On August 9th, 2009, he also collaborated with New Orleans rapper Currensy. At this time, Khalifa was building a more melodic style, alternating singing with rapping.
Wiz Khalifa was the opening act for Wu-Tang Clan member U-God at the 2009 CMJ Music Marathon held in New York City. Later, he released the mixtape "Burn After Rolling" on November 2nd, 2009, which included songs such as "If I Were a Boy" and "Diva" by Beyoncé, and "Best I Ever Had" by Drake. Twenty days after "Burn After Rolling", Khalifa released his second album "Deal or No Deal".
Khalifa: included in the list of the best singers
Wiz Khalifa appeared on the cover of XXL magazine that same month, and was included in the list of the best singers along with other artists such as Donnis, J. Cole, Pill, Freddie Gibbs and Fashawn. In 2010, he was nominated by The Source Magazine, alongside Rick Ross, as Man of the Year. Khalifa released the mixtape "Kush and Orange Juice" on June 14th, 2010, which could be downloaded digitally and due to its high number of downloads and popularity on the radio, it became the #1 trending topic on Twitter. His fame was such that he signed with Atlantic Records in April 2010, although initially this was only a rumor. In addition, he began working on a new musical project with All Hip Hop. Khalifa confirmed to MTV on July 30th that he had signed an agreement with Atlantic Records.
His marriage with Amber Rose
It is no secret that Wiz Khalifa has a large amount of money, his net worth is estimated to be 45 million dollars. An example of this is that in 2012 he purchased a luxurious house in the vicinity of Canonsburg, Pennsylvania. In that same year, Khalifa proposed to model Amber Rose. On September 6th, 2012, at the MTV Video Music Awards, they announced their pregnancy. They planned to get married in the first semester of 2013. Amber gave birth to a son named Sebastian Taylor Thomas on February 21st, 2013. After the birth, Wiz Khalifa and Amber Rose got married in a private ceremony, a marriage that lasted until 2016.
Some interesting facts about Wiz Khalifa
Khalifa has had several legal issues with the Pittsburgh City Council due to his use of cannabis, the singer stated that he requires $10,000 per month to buy marijuana and he also smokes daily. In addition to being a great lover of rap and Hip Hop, he is a fan of all the city's sports teams, especially the Pittsburgh Steelers, and others such as the NHL's Pittsburgh Penguins, MLB's Pittsburgh Pirates, Arena Football League's Pittsburgh Power, and also the NHL Chicago Blackhawks.
Posthumous video tribute to actor Paul Walker
Charlie Puth and Wiz Khalifa are part of the soundtrack of the video "See You Again", which pays posthumous tribute to actor Paul Walker. It has been one of the most played videos in recent times, with this, they earned an average of $1,000 for each million visits.
Visit to Colombia in 2007
Wiz Khalifa visited Colombia in 2017 where he participated in a concert in the city of Medellín with Puerto Rican Tego Calderón, and then in Bogotá to attend the rock and pop festival Estéreo Picnic. However, his visit generated controversy due to his behavior in Medellín, where he visited the tomb of Pablo Escobar, taking pictures leaving flowers and smoking marijuana, he also visited the Hotel Mónaco, where Pablo Escobar lived. This generated great indignation among the inhabitants of Medellín and nationally. Later, the singer upon returning to his country apologized on his social media accounts, stating that his intention was not to offend anyone.