O. J. Simpson biography
O. J. Simpson (July 9, 1947) actor and football player. His original name is Orenthal James Simpson. He was born in San Francisco, California. His mother worked in a hospital, Eunice, and Jimmy Lee Simpson, his father, was a cook. As a child, he endured a strong condition in his legs due to rickets, he had to use devices to be able to walk until he was five years old. His parents separated in 1952 and he was left in charge of his mother.
The lags of his illness did not prevent him from playing football. At the University of Southern California, he played, his speed as a running back made him be chosen as an All-American player. A year later, he won the Heisman Trophy for best university player and a year later he made his professional debut in the Buffalo Bills of the National Football League. With Buffalo, he catapulted as the best NFL rusher in the 1972 season. In 1973 he won the record for being the first player to advance more than 2,000 yards in a season; in 1975 he broke the record of touchdowns in a season, reached 1,800 yards in advance.
O.J. Simpson felt that he had already achieved great goals in football, so he retired in 1979. He went on to dedicate himself to the sports speech. And subsequently, he entered the world of acting. Also, it was in many advertising propaganda, due to his fame. In 1985 he was elected to the Pro Football Hall of Fame. Simpson developed a successful triumphant career as an actor, participated in several productions, such as: mini-television series, the film Roots; dramatic films such as, The Cassandra Bridge, The Klansman, Capricorn One, The Colossus in Flames, and in comic films, Back to the Beach and the trilogy Grab it as you can. His capital was such that in 1979, he founded his own film company, Orenthal Productions.
On the other hand, his charisma and kindness opened the doors to him in this world, O. J. Simpson won many contracts for commercial firms for his personality more than for his expertise. For example, he was a spokesperson for the car rental company Hertz and Pioneer Chicken, as well as Honeybaked Hams, the Corporation pX. Then, he advertised a line of drinks from Napa Naturals and came out in commercial ads for Dingo Cowboy Boots. Apart from his acting career, Simpson was a commentator for Monday Night Football and The NFL on NBC. His popularity led him to host an episode of Saturday Night Live.
He married Marguerite L. Whitley. They had three children: Arnelle (1968), Jason (1970), and Aaren Lashone (1977). His marriage was really devastating. Five months after the separation, her daughter Aaren drowned in the family pool at the tender age of one year. He started dating Nicole Brown, a waitress at the nightclub La Margarita. By 1985 they were already married. The couple had two children, Sydney Brooke (1985) and Justin Ryan (1988). His wife filed for divorce on February 25, 1992.
O.J. Simpson was arrested a few days after his ex-wife and a friend of hers was murdered, on the night of Sunday, June 12, 1994, police found the bodies of Nicole Brown and Ronald Goldman in the apartment in the Brentwood neighborhood of Los Angeles, home of Nicole. The victims were stabbed and slit; the two 9 and 6-year-old sons of Brown and Simpson slept inside. Four days after the murders and after having interrogated Simpson thoroughly, Los Angeles police told Simpson's lawyers that they were going to bring charges against his client, following the agreement that he would turn himself in on the morning of the 17th. June.
But O.J never arrived, Simpson's lawyer, Robert Shapiro, told the agents that his client had disappeared at noon and that the last time he had been noticed was in the company of his friend and former teammate Al Cowlings. Then, O. J. Simpson had become a fugitive, the police sought the help of the public to find him. Robert Shapiro also appeared before the media, exhorted his client to surrender for the sake of their children.
The former sportsman had left a letter in which he denied being involved in the murder and expressed suicidal intentions. On the afternoon of June 17, 1994, millions of people in the United States watched live through multiple television broadcasts how the police pursued a Los Angeles interstate highway, a white Ford Bronco. In it, the former American football star was traveling with his friend Al Cowlings. This persecution would be the preamble of the mediatic trial for the murder that Simpson was subjected to for nine months and in which he would be acquitted.
Two decades later, the retransmission of the ephemeral flight of the former NFL league player is considered an inspiration for many reality shows that flooded US television in the years that followed. But the Problems with the law did not stop, in September 2007, he was arrested in Las Vegas, Nevada, accused of numerous crimes, including armed robbery and kidnapping. In 2008, he could not escape the tragic fate he had already avoided, was convicted and sentenced to 33 years in prison.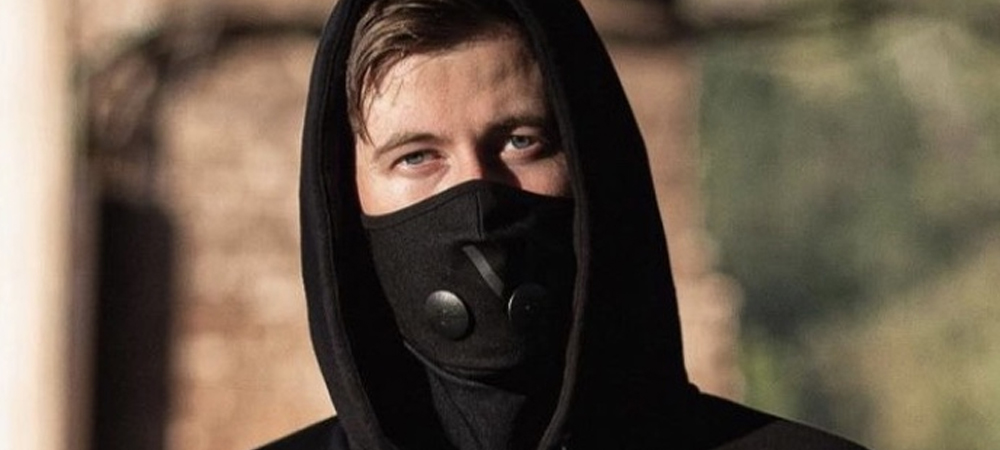 Alan Walker Biography
Alan Walker (August 24, 1997) DJ and producer. He was born in Northampton, England. He lived in Bergen, Norway because at the age of two his parents moved there for work reasons. His interest in music began when he met and closely followed the careers of producers like K-391 and Ahrix, Alan spent hours watching videos of them on YouTube, and also closely followed composers Steve Jablonsky and Hans Zimmer. Thus, Walker began to create his own music from his laptop. He began composing under the pseudonym DJ Walkzz.
His most popular composition in his beginnings was titled Fade (2014) its virtual launch was due to an error by Walker who uploaded it by mistake, but what he did not know is that it would be popular quickly with the public and the record label NoCopyrightSounds (NCS ) with whom he had signed a contract. NoCopyrightSounds launched Faded on its YouTube channel in late 2014. It was very successful and had over 300 million views.
The songs Specter and Force followed in 2015. The same year he managed to sign with the important Sony Music Entertainment (SME), they released Faded, a vocal and remastered version of Faded. The song had the vocal collaboration of Iselin Solheim and contained the instrumental version. Within a few weeks of the release, it began to lead the top positions on the European charts. It got 2 billion views on YouTube, making the song the most popular. Two months later, he released the acoustic version of it, titled Faded (Restrung). Then Walker released Sing Me to Sleep, singer Iselin Solheim reappeared, this time with an instrumental version.
Subsequently, he released three remixes, one of the Coldplay song Hymn for the Weekend, another of the Cash Cash & Digital Farm Animals Millionaire (ft. Nelly) song, and the last of Sia's song, Move Your Body. Before the end of 2016, his followers were able to enjoy his new single Alone. Noonie Bao collaborated. Later, an instrumental remix version and an acoustic version titled Alone (Restrung) was released.
It is important to mention that 2017 was a low production year for Alan Walker: he released his new single Tired, which featured the voice of Irish singer Gavin James and then a remix produced by Kygo was released. We must say that Walker has walked in the paths of the various branches of electronic music, for example, EDM, Progressive House, Drum & bass. He will soon be taking his music to Japan, South Korea, and other surrounding areas. The following year, he started performing in Canada. In 2018 he went on several tours of Europe and Asia.
Alan Walker Songs
Faded
Diamond Heart (feat. Sophia Somajo)
Alone
Darkside (feat. Au / Ra & Tomine Harket)
The Specter
All Falls Down (feat. Noah Cyrus & Digital Farm Animals)
Different World (feat. Sofia Carson, K-391 & CORSAK)
Ignite
Impossible
Sing me to sleep
Without love
Heart
Tired (feat. Gavin James)
Baby don't go
Specter
Do it all for you
Force
Heading Home (I Stand Alone)
My heart Stay.