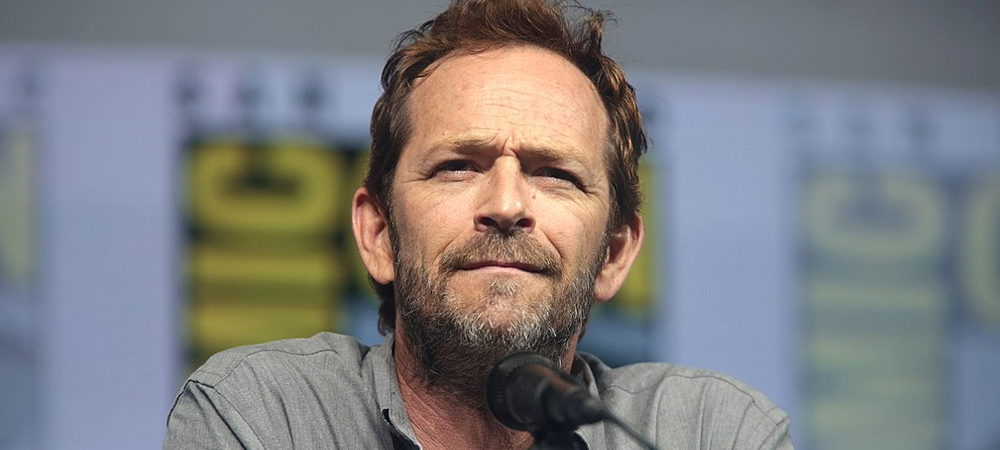 Personal information
Full name

Coy Luther Perry III

Birthdate

October 11, 1966

Date of death

March 4, 2019

Occupation

Actor

Stage name
Luke Perry
Nationality

U.S

Spouse

Rachel Minnie Sharp (1993-2003)

Parents

Ann Bennett and Coy Luther Perry Jr.
Luke Perry Biography
Luke Perry (October 11, 1966 – March 4, 2019)was an actor. He was born in Mansfield, Ohio, United States. His birth name is Coy Luther Perry III. One of his most popular roles was developed in the series Beverly Hills 90210, known for his role as Dylan McKay and in the popular Riverdale series for taking on the role of Fred Andrews. He studied at Fredericktown High School.
Beginnings
His mother, Ann Bennett, was a housekeeper, and his father, Coy Luther Perry Jr., was a steelworker. When Perry finished his studies he decided to work in a paving company to pay for his acting studies. By landing a role in Beverly Hills 90210, Perry achieved great rewards for his role on the show. He participated in the productions The Enemy and Dirt, Luke was the protagonist in the drama series Jeremiah and took on the role of Jeremiah, narrates a post-apocalyptic future, a deadly virus that infects the world population. As a consequence there are very few survivors left, few reach puberty.
Career
During his career, he has participated in several productions, in some of them, he not only acted but also joined the production area. One of the tapes he co-produced was the independent film: The Florentine, starring Michael Madsen, Jim Belushi, Hal Holbrook, and Mary Stuart Masterson. In the cine, some of his best performances are Riot, Normal Life, American Strays, Buffy, the Vampire Slayer. One of his first performances as a professional actor was in Twisted Sister: Come Out and Play. He used his voice to bring characters to life in the animated series Mortal Kombat, Family Guy, The Hulk, Johnny Bravo (episode Luke Perry's Guide to Love), and The Simpsons. He has been on Spin City, Will & Grace, Saturday Night Live, Night Visions, and Windfall.
The American-born actor was part of the cast of Criminal Minds (he assumed the role of a leader of a cult). In 2017, his participation in The CW's Riverdale series, based on the Archie comics created by John L. Goldwater, was confirmed. He took on the role of Fred Andrews, father of the protagonist (portrayed by KJ Apa)
Personal life
Perry was the husband of Rachel Minnie Sharp for ten years, in 2003 they divorced. The couple had two children, Jack and Sophie. In 2015, several precancerous tumors were detected in his colon. This motivated him to carry out several campaigns to detect and prevent colon cancer early. Death Perry suffered a stroke while at his home, located in Los Angeles, this happened on February 27, 2019. Unfortunately, on March 4, his health was compromised, and he died.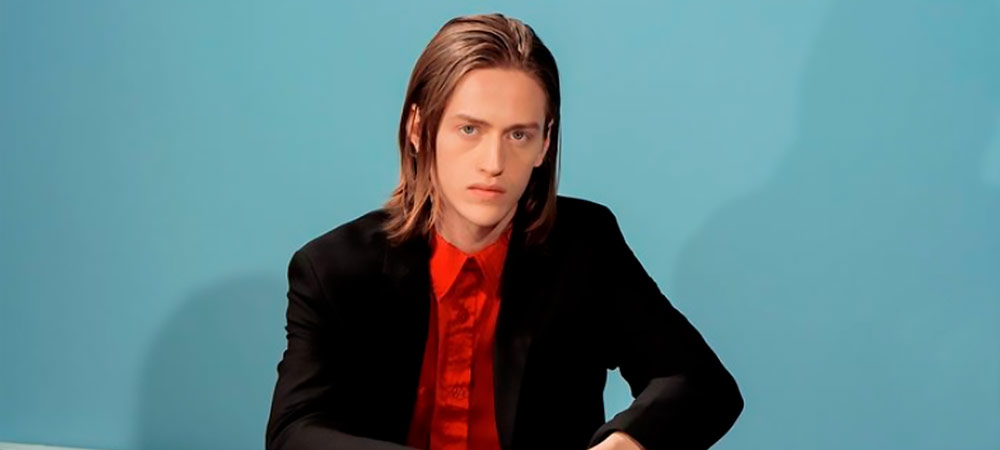 Biography of Percy Hynes White
Percy Hynes White (October 8, 2001), also known as Percy White, is a Canadian actor. He is recognized for playing Xavier in the acclaimed Netflix series "Merlin."
Early Years
Percy Hynes White is from St. John's, Newfoundland and Labrador, Canada. He is the product of the union between the talented writer, actor, and director Joel Thomas Hynes and the prominent writer and actress, Sherry White. Both are recognized in the entertainment world and their son wanted to follow in their footsteps.
Beginnings
Growing up in a home surrounded by an artistic environment, Percy developed an early interest in acting. This led him to make the decision to attend a theater school in St. John's for two years, where he could perfect his skills and prepare for his career in the acting world. From a very young age, Percy began acting in theater productions, at the age of 5, which allowed him to acquire experience and confidence on stage from an early age.
In 2008, Percy made his film debut with the role of the young version of Keith Kavanagh in the film "Down To The Dirt." On this occasion, he had the opportunity to share the screen with his father, Joel Thomas Hynes, who played the adult character of Keith Kavanagh. Additionally, his mother, Sherry White, also participated in the production of the film as a dialogue writer, making this experience even more special for him. The film was a great success and served as a platform for the growth of his career in the film world.
The following year, Percy had the opportunity to play the character of Takeout Boy in the film "Crackie." On this occasion, he again had the opportunity to work alongside his father, Joel, who played the character of Duffy in this production.
One of Percy Hynes White's most notable roles is in the television series "The Gifted." In this production, he plays Andy Strucker, a young mutant who is forced to flee from authorities and join a group of mutants in a fight against discrimination and oppression. As the series progresses, Andy struggles with his identity as a mutant and his relationship with his twin sister Lauren (played by Natalie Alyn Lind), who also has supernatural abilities. Additionally, he faces ethical and moral challenges, becoming a leader among the mutants and fighting for their survival and that of his family.
His fame internationalized when in 2022 he played Xavier Thorpe in the Netflix series "Merlin". In this series he shared the set with Jenna Ortega, Catherine Zeta-Jones, Christina Ricci, Luis Guzmán, Gwendoline Christie, Emma Myers, Hunter Doohan, and Joy Sunday.
Jenna Ortega and Percy are working on another project together. This time, both have been chosen as the lead actors to star in the romantic film "Winter Spring Summer or Fall".
Personal Life
Currently, it has not been officially confirmed if Percy Hynes White is in a romantic relationship. However, some recent photographs have appeared in the media and on social media, showing the actor embracing actress Jenna Ortega. Despite this, both he and she have made no official comment on the matter, so it cannot be confirmed for sure if there is any kind of romantic relationship between them.
Allegations: 2023
As of 2023, actor Percy Hynes White is involved in several public allegations of being racist, sexist, having abused minors, and sending intimate images.
Many of his victims have spoken out through virtual platforms, making captures and their testimony public. Some minors comment that when the actor attended high school, he and his friends would drug and abuse women.
In other accusations, other young women say they were threatened with death and also received insults from him after they rejected him.
One of the victims stated that the actor allowed a known person to abuse her in his basement.
It is important to note that these are just allegations and it is not confirmed if they are true or not. It is also important to give the accused the opportunity to defend themselves and have a fair trial.
abro hilo de todo lo que está pasando con percy hynes white (xavier en wednesday) porque todo está en inglés y todos tienen que saber lo que hizo alguien que tiene un papel tan importante en una serie mainstream 🧵

// SA, descripciones de SA, salir con menores, manipulación pic.twitter.com/DODRKWDBcU

— ☆ (@i5yaksha) January 19, 2023
At the moment, Percy has remained silent and has only limited his comments on social media. Internet users are calling for the actor to not be able to resume his role as Xavier in the acclaimed Netflix series "Merlin" due to these allegations.
Filmography
Acting works done by Percy Hynes White are:
Movies
"Down To The Dirt" (2008).
"Crackie" (2009).
"Cast No Shadow" (2014).
"Night at the Museum: Secret of the Tomb" (2014).
"A Christmas Horror Story" (2015).
"Rupture" (2016).
"Edge Of Winter" (2016).
"Milton's Secret" (2016).
"At First Light" (2018).
"Our House" (2018).
"Age Of Summer" (2018).
"I Like Movies" (2022).
TV shows / Series
"The Slattery Street Crockers" (2013).
"Rookie Blue" (2014).
"Murdoch Mysteries" (2014-2015).
"Odd Squad" (2015-2016).
"Defiance" (2015).
"Saving Hope" (2015).
"Between" (2015-2016).
"11.22.63" (2016).
"The Gifted" (2017-2019).
"The Twilight Zone" (2019).
"Transplant" (2020).
"A Killer In My Home" (2020).
"Pretty Hard Cases" (2021).
"Nurses" (2021).
"Merlina" (2022).